My witch enjoying a chicken filled moment.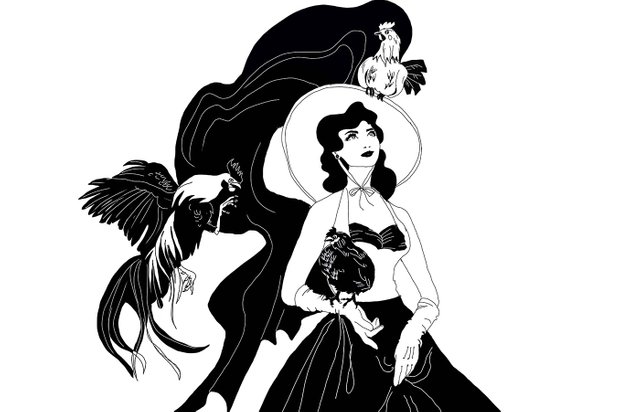 And the entire piece, without the "Steemit chop"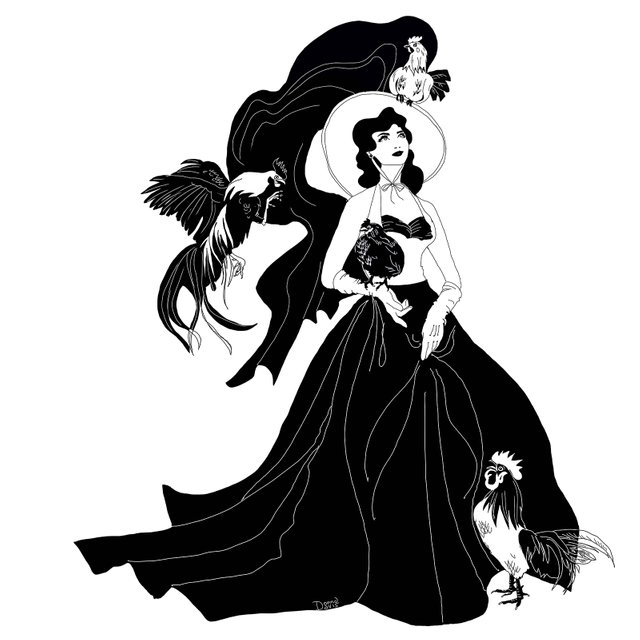 Penelope enjoyed a plethora of poultry.
"As far as chickens go for familiars", said she, "They are Egg-cellent."
Chicken's never minded puns.
Well, I am plugging along with #inktober.
I rose early to do this drawing. I smiled when I saw the prompt as I love chickens. As some of you may know I keep them myself and they are endless entertainment.
Here is my darling Leto.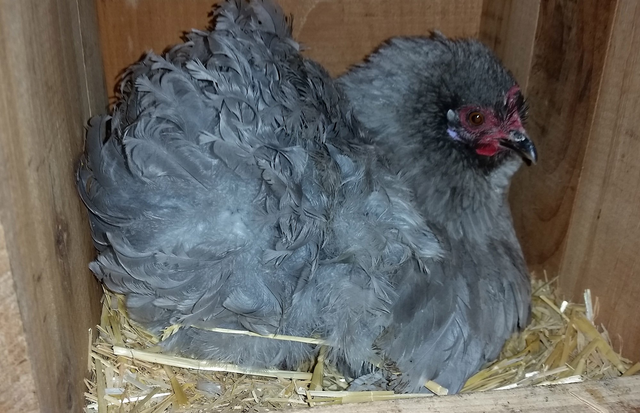 My favourite hen, broody and the best mother. She'll fight off a hawk to save her brood.
But, back to today's drawing schedule. I usually work in the morning, but after I've spent some time on Steemit. Today I had to head straight into my office/studio to do my drawing as I knew I had to go to the dentist again today. It turned out to be 4 fillings! It was meant to be 2, oh well. And I'm still not done, as next week I need to finish my rootcanal with some posts and a crown and then another cavity on the other side.
Thank God I've given up carbs, as I'm not sure my teeth could take anymore.
But, I digress. " #inktober is turning out to be a good way to focus on a task to keep my mind off that and all the things piling up in this busy month. I am so happy to see so many other amazing Steemians engaging it it as well.
Today, check out @silviabeneforti great #inktober sketch, she also used the chicken prompt, check hers out here.
So, come along and join it, its' great fun. You don't have to be an artist to scribble some ink or digital ink on some white space, so come along! It's a great way to re-christen Steemit after the hardfork!
And check out my other #inktober posts thus far:
Copyright @donnadavisart - All Rights Reserved

---