The witch and her familiars enjoying a tranquil afternoon.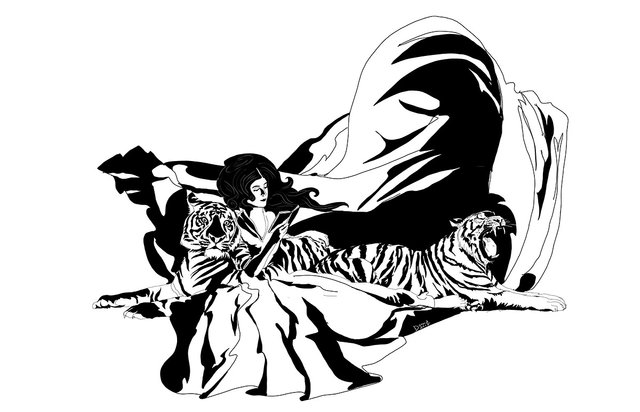 Continuing with my Witch and her familiar(s) theme for #inktober, today we have our scholarly witch enjoying an afternoon read whilst her familiars "cat nap" providing her protection and a soft place to lean and snuggle one's feet.
I am enjoying having this structure of witch and animal in black and white for this month. There might be some days where they are not as intricate, depending on what I am about that day.
Having spent so much time laying out, sketching, then inking the piece, I haven't much time nor inclination to go on and on about things.
Let's just say today I love the idea of powerful creatures lazing about in the elixir of the magic perfume of the lady witch, keeping them tranquil and obedient.
I hope all are enjoying #inktober thus far and I hope more Steemians will join in!
---
If you like my posts by all means upvote, resteem, and comment. I always appreciate comments.
---
And check out my other posts.
---
Copyright @donnadavisart - All Rights Reserved

---