My drawing for today, day 4, prompt word: SPELL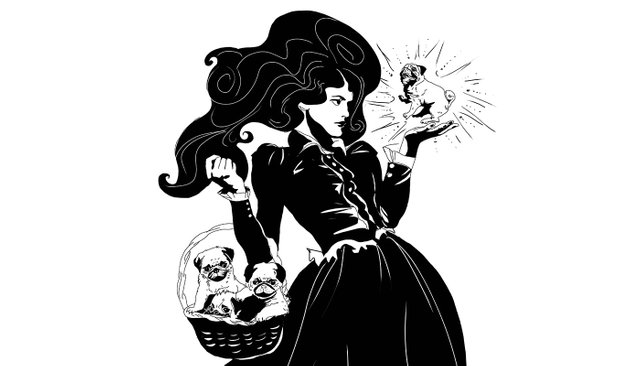 The entire piece: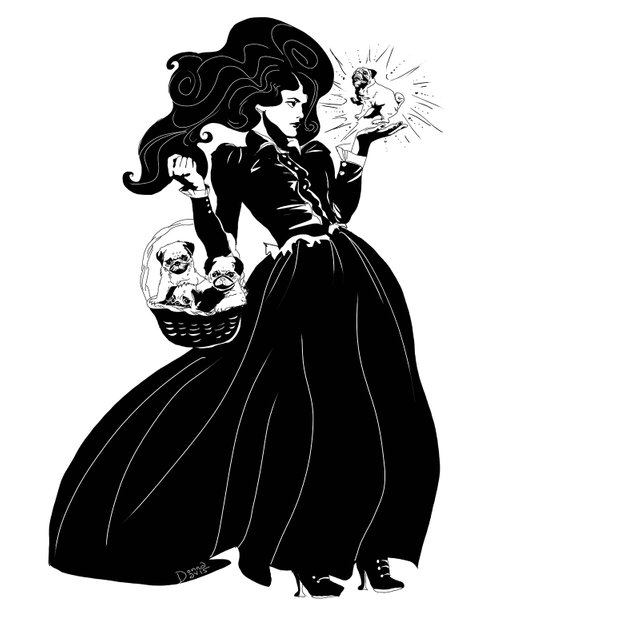 Elsbeth couldn't imagine a better spell than one that realized one puppies.
"An incantation for impish pugs seems a fine way to spend one's mana" she thought, " I may need a bigger basket!"
I was happy to see today's prompt word was "spell"
Certainly an amazing one for my focus this #inktober in that I am doing witches and their familars. However, today I am back from my dental appointment where I have just had my root canal. My face is still numb and as it has not worn off and the pain (which might come) has not yet arrived, I sat straight down and began my drawing.
I had plans to make it a bit more elaborate and to even involve "Mushrooms" as I see, thanks to @la-fumettista there is also a concurrent drawing challenge happening this month called, Drawlloween. It looks fun and I might mix in their prompt words sometimes. I just wasn't up to it today, however. Here is the list of prompts for that: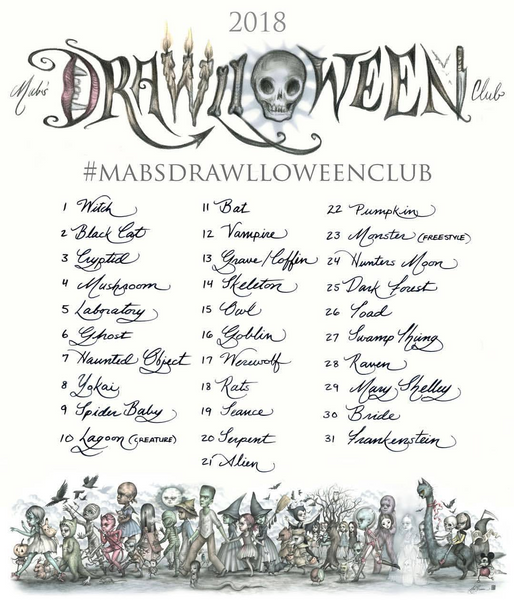 And of course for #inktober as well.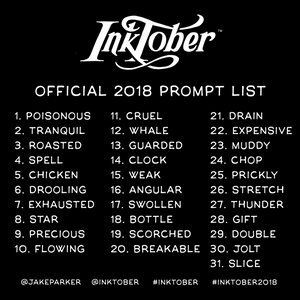 I thought it would be fun to share a link to another's inktober each day.
And since I mentioned @la-fumettista why not go and check our her latest inktober here.
Now, I need to relax as I have to go to the dentist again tomorrow to have the next bit of the root canal capped and to have a cavity filled. It is not turning out to be a good month for my teeth!
If you like my posts by all means upvote, resteem, and comment. I always appreciate comments.
---
And check out my other posts.
Copyright @donnadavisart - All Rights Reserved

---