Dear Steemians,
It is a rainy day here. @SchoolForSDG4 is on vacation today. So I had some extra time for other things. Today, I bought the new sewing Machine for @WomenEmpowerment. The new sewing machine was sponsored by @ADollarADay charitable giving project. @WomenEmpowerment now have two sewing machines.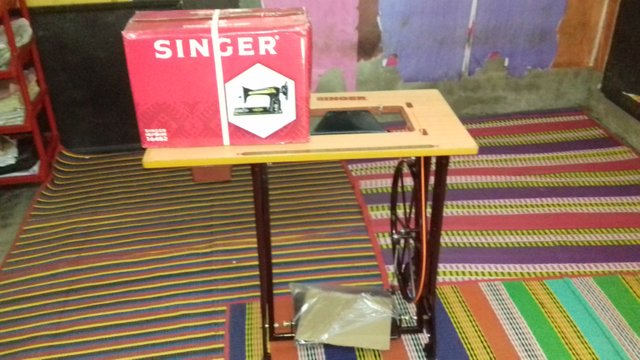 During the training class, trainees face difficulties to use only one machine. Now the trainer can use one machine or two trainees can use two machines at the same time. The cost of the sewing machine was 93.75 USD.
@WomenEmpowerment is the social business project which aim is to facilitate local underprivileged women and help them to empower themselves through training and job facilities. Steem Blockchain allows me to raise fund for the free training class and get equipment for the training. I am also planning to get a webshop online and connect the webshop with steem blockchain via @steempress.
Two Sewing Machine with the help of steemit Community. Thanks to @R2cornell , @girlbeforemirror and @pennsif for the support. Thanks All who supported @Adollaraday project more generously. I hope this will help the women a lot to continue their training classes.
Read More about me and my projects
---
by
@azizbd
by
@azizbd
by
@Azizbd
by
@Azizbd
by
@lindahas
by
@azizbd
by
@azizbd
by
@azizbd
by
@azizbd
by
@azizbd
by
@azizbd
by
@adollaraday
N.B: By upvoting this post you are supporting me @Azizbd personally, not my charity @SchoolForSDG4
Please contact me @Azizbd for any information https://steem.chat/direct/azizbd .
---
Adsactly is a Autonomous Decentralized Society Acting Cooperatively to Leverage You.
|| Twitter || Discord || Steemit ||
---