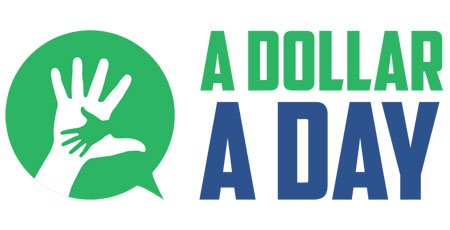 A Dollar A Day currently gives out over US$500 each month to 15 different projects in 9 different countries around the world.

The number of donors, the number of delegators and the number of projects supported has continued to grow month on month since A Dollar A Day started in May.

Learning about the projects that A Dollar A Day supports, and getting to know the people who run the projects, has been one of the highlights for me of running this charitable endeavour.


My continual, often daily, contact with the organisers of the projects is a massive motivator for me to keep working to grow A Dollar A Day as I learn first hand of the importance and the impact of the support we provide.
---
I would like now to share a little more about the projects A Dollar A Day currently supports.
I will cover the 15 projects in three posts. In this first post I will highlight the projects in Bangladesh, Cameroon, Nigeria and Philippines. In the next two parts I will cover the projects in the Philippines, Spain, the USA, Venezuela and worldwide.
---
---
School For SDG4 @schoolforsdg4 [Bangladesh]


The School For SDG4 was set up by Mohammed Abdul Aziz @azizbd over two years ago in Sylhet in the north-east of Bangladesh.
It provides free education for around 60 children from the slum areas of the city who otherwise would not go to school.
The school is almost entirely supported by charitable donations from the steem blockchain.
Some support is also given directly to the families of the poorest children to help them continue sending their children to school rather than putting them out to work.
A Dollar A Day has been supporting School For SDG4 since our first trial run last November. In total A Dollar A Day has donated 213 SBD to the school so far.
---
---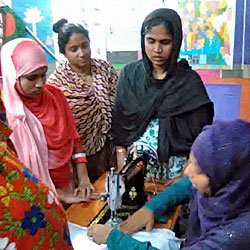 Women Empowerment in Sylhet, Bangladesh was also founded by Mohammed @azizbd as an offshoot of @schoolforsdg4.
The project provides training in sewing skills primarily for the mothers of the children at the School For SDG4.
Through training it is hoped that the women will be able to get some form of employment that will help lift them out of povertry, and encourage them to keep their children at the school.
Women Empowerment is currently working on plans to open a shop to sell products that the women on the scheme make to raise extra income for them.
A Dollar A Day has been supporting School For SDG4 since May, particularly to raise funds for another sewing machine. In total A Dollar A Day has donated 135 SBD so far.
---
---
The Greens @thegreens [Cameroon]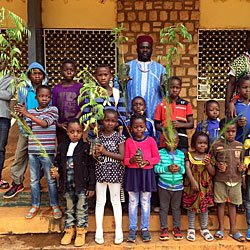 The Greens is an environmental and conversation organisation based in Bamenda in north-east Cameroon.
The organisation was founded 8 years ago by Ngalim Franklin @mr-greens. It has a range of activities particularly targeting young people in the areas of biodiversity conservation, waste management, green art and training.
During the summer A Dollar A Day has been supporting the Steemit Action Summer Holiday (SASH) program, and more recently the establishment of the Steemit Literacy Training Center.
A Dollar A Day has been supporting The Greens since May. In total A Dollar A Day has donated 139 SBD so far.
---
---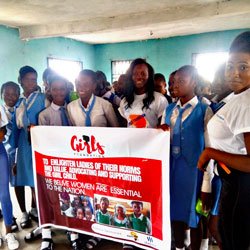 Girls Foundation is based in the Port Harcourt area of Nigeria. It was founded by Faith @faetee in June this year.
The organisation works to enlighten girls and young women of their value in society. It is fighting against domestic violence and rape.
Girls Foundation has already carried out a number of outreach projects in local schools and orphanages.
In the last few weeks it has been announced that the project is expanding into Ghana where it will be led by @mcsamm.
A Dollar A Day has been supporting Girls Foundation since June. In total A Dollar A Day has donated 111 SBD so far.
---
---
The Papillon Foundation @papilloncharity [South Africa]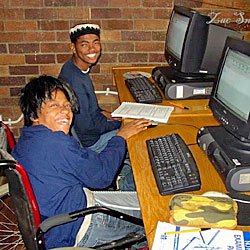 The Papillon Foundation was founded in Johannesburg, South Africa by Stephen and Marian Smith in 2002. The registered non-profit charity arrived on steem in June 2017.
The Foundation works in a number of areas including helping disadvantaged children and the elderly, supporting special needs schools, and providing a wide range of training courses.
Most recently Papillon has set up an innovative Mobile Computer Lab that travels around training teachers to deliver computer teaching.
Recently the founders of the charity have relocated to the Western Cape where they have provided computers and IT equipment for a local rural school.
A Dollar A Day has been supporting the Papillon Foundation since our first trial run last November. In total A Dollar A Day has donated 208 SBD so far.
---
---
How to support A Dollar A Day


The A Dollar A Day project is based on the simple idea of people donating one Steem Backed Dollar (SBD) each day. Those SBDs are pooled to give to a bigger daily donation to a good cause around the world.
If you would like to support the work of A Dollar A Day there are five ways you can help :
Just send SBDs for however many days you would like to support to @adollaraday.
---
If you don't have SBDs send steem instead to @adollaraday.
---
A Dollar A Day uses SteemAuto to vote on the posts of all the projects currently supported to provide an extra regular income. The aim is to achieve sufficient steempower to provide a $1 upvote to each project each day.
Delegations of all sizes are welcome - you can use these links for quick delegations :
Delegators (and regular donors) also receive a small auto-vote as a token of appreciation.
---
4. Follow the @adollaraday curation trail


We have recently set up a curation trail for the @adollaraday account. You can follow this to help the projects A Dollar A Day supports. @cryptocurator has made an excellent post all about the A Dollar A Day Curation Trail :
---
All upvotes on @adollaraday posts are welcome. All post rewards are ploughed back into supporting the project.
If you can add @adollaraday to your auto-voter even better.
---
---
Other recent A Dollar A Day posts :
---
---
[ logo by @hungryhustle // photographs from @schoolforsdg4, @womenempowerment, @thegreens, @girlsfoundation, @papilloncharity ]