Over 700,000 Rohingyas fled from Myanmar to Bangladesh During the Violence in 2017.
Justices were denied but Bangladesh stands with Rohingyas for last one year. If you are following me since 2017, you might know that I wrote several articles about the Rohingya issue and why I stand against Myanmar Govt. One year ago, Myanmar Govt. with help of their Armed forced started to kill Rohingya Muslims. Hundreds of evidence were reported by UN and HRW against Myanmar govt. which proves that it was state-run ethnic cleansing mission.

World Largest Refugees Camp in Bangladesh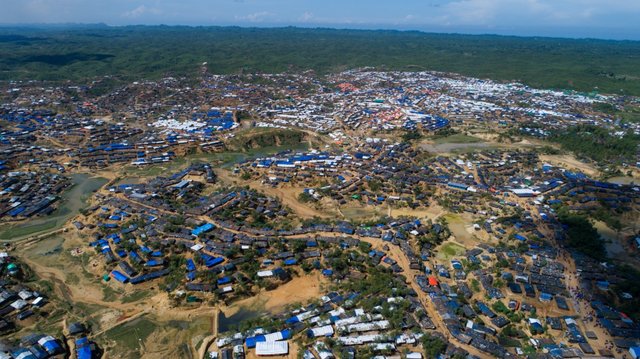 Source
UN says Myanmar military leaders must face genocide charges.
The Myanmar government has rejected previous international reports documenting abuses against the Rohingya, but this one, compiled over more than a year, headed by three respected international legal experts, and likely to get public support at the UN, will be harder to dismiss.
Soruce
If you are going to visit the BBC website, don't forget to check the videos embedded there.
I was so upset and when I watch related videos about these Rohingya refugees I can't stop my tears. I could be one of them and maybe the world could not reach me. Myanmar strictly denied million of these Rohingyas as their citizen when there was no way to deny their own country citizen just because of Religion.
---
The Above HBO News Report which describes what actually happened last year and still they don't feel guilty about their actions. Does it mean that they want to kill more of them and we are just blind to believe them and force or motivate these innocent refugees? Why the military leaders still in power?
Facebook banned Army chief Min Aung Hlaing's two facebook accounts. According to AFP news agency, his one FB account had 1.3m followers and the other one had 2.8m followers.
Facebook said his page - along with other banned pages - had "inflamed ethnic and religious tensions."
For More info > Visit BBC
---
According to Human Rights Watch, the rape was systamatic and widespread.
It is hard to present numerically as they left no one with mercy. Both military and govt. should be taken to ICC and prosecute for their actions against these killing. No one should be out of Law and if we can't ensure justices for these people, God will ask us. And if God asks us "What did you do when your people were killed?" Did you use your strength to help them, did you use your knowledge that I gifted you? And We all have to face his justices.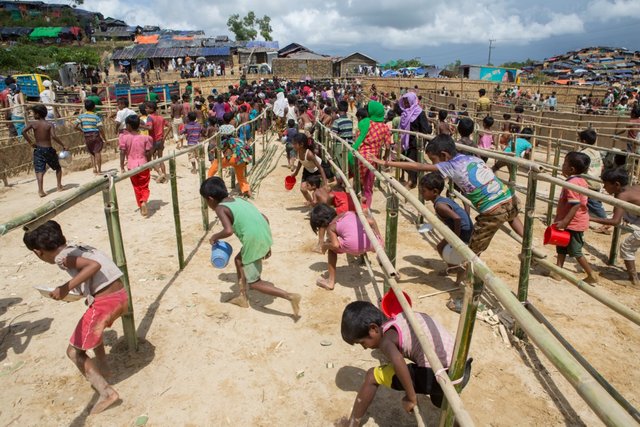 Source
The children were running for food in the refugee camp.
Finally, I would like to invite to watch The United Nations Security Council Assembly where world leaders addressed the issue more briefly around two days ago. I am so grateful to Bangladeshi Govt. and international Agencies who stand with these people which were urgent and it is more than humanity.
---
I am sure none from my followers are feeling uncomfortable to read the post and read the source I provided. Feel free to search for yourself and justify my articles if you don't agree with me. I stand with humanity and I stand against genocide was done by Myanmar military forces which were a state-sponsored mission.
We miss Kofi Annan ( Former Secretary-General of UN), who passed away on 18th August 2018. He was working against the genocide and working to ensure safety for Rohingya.
Read More about me and my projects
---
by
@azizbd
by
@azizbd
by
@azizbd
by
@adollaraday
by
@azizbd
by
@azizbd
by
@azizbd
by
@lindahas
N.B: By upvoting this post you are supporting me @Azizbd personally, not my charity @SchoolForSDG4
Please contact me @Azizbd for any information https://steem.chat/direct/azizbd .
---
Adsactly is a Autonomous Decentralized Society Acting Cooperatively to Leverage You.
|| Twitter || Discord || Steemit ||
---