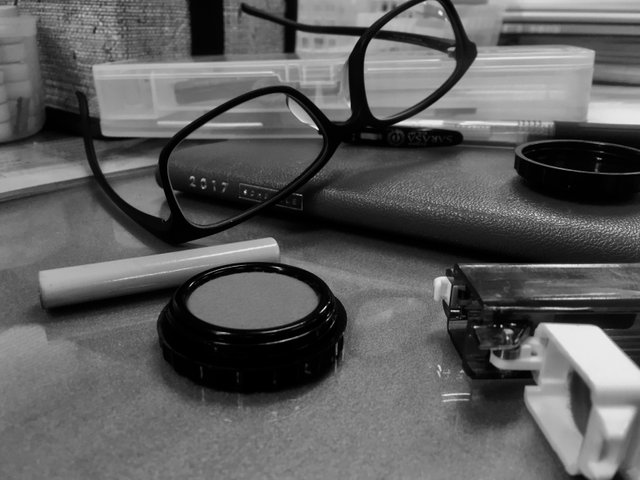 Why write?
It's a question I've been trying to answer lately.
I know, writing has many benefits, especially writing longhand. It slows our thoughts. It helps us focus and find clarity. It moves our thoughts and ideas from the non-physical world to the physical world. It releases energy, etc.
That's part of the reason why I've made it a goal of mine to journal everyday this year. I want to experience these benefits in my daily life, and more so, I want to clarify my intentions. I want to understand why I do the things that I do and examine their authenticity. Are my thoughts and actions things that I have chosen myself, or are they the result of ideas that were implanted in me, either through familial upbringing or cultural indoctrination.
More than journaling, though, I spend a lot of time writing stories, and when I ask myself why, I have a hard time answering this question.
Is writing stories something I am naturally inclined to do? Is it something that I really want to do? Is it something that I would do no matter where I was and no matter what I was doing? Or is there some kind of other motivation at work?
For twenty-five years now, I've toyed with writing. Though I haven't produced a substantial amount of work, and though I've never published anything through a journal or a publishing house, all throughout high school, my two-year stint working with a general contractor, my eight years of restaurant experience, my time in university, and the ten years that I have been teaching, I have written poems, short stories, creative non-fiction pieces, children's stories, and a variety of articles. Based on this history it would seem that, writing is something that I always return to.
But why?
I'm not a naturally gifted storyteller. If you asked me to make up a story on the spot, I would be hard pressed to do it. That said there is something about working with words that I really enjoy. I like capturing emotions and images. For me, arranging words, characters, and storylines is akin to solving a riddle and/or putting together a puzzle. It's the problem solving process that I enjoy. It's examining the aesthetics of writing that I like, toying with the rhythm and flow of a story, adjusting the structure and presentation of a poem.
I'm not convinced that I'm a writer by nature, but I do find myself stimulated by many different aspects of writing.
So is that why I write, for stimulation?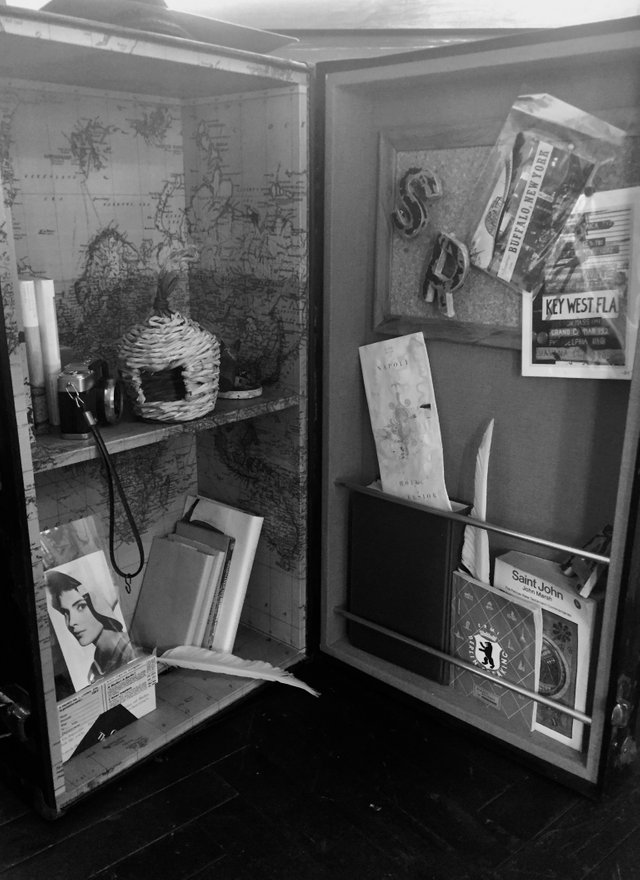 The Writer's Life
I received my first impressions of what it meant to be a writer during my early years of high school. They came to me through the songs, books, poems, images of, stories of, and lives of people like Jim Morrison, Kurt Cobain, Arthur Rimbaud, Oscar Wilde, Jack Kerouac, Ernest Hemingway, and many others. Essentially, I received and accepted the ideas I was presented with: Being a poet, a writer, or an artist meant living on the fringes of society, it meant being counter-culture. Being a poet, a writer, or an artist often meant being a genius, and being a genius meant being misunderstood and living a hard life. Being a poet, a writer, or an artist meant seeing the world through new and different perspectives, perspectives brought on by whatever means necessary.
Since then I have been exposed to other versions of the writer's life. There's the successful copywriter's life that involves making a lot of money while only writing for a few hours a day and arranging your work hours as you see fit. There's the creative writing professor's life, which involves working on one's own projects in between teaching classes, during snippets of office hours, before one's family has gotten up and/or after they have gone to bed. There's the wide spectrum of the blogger's life, which involves anything and everything under the sun, from the eccentric artist to the five-figure salary man. And of course, there are many more.
When I first found Steemit, I felt so inspired to write. That inspiration, when I really think about it, came from three things: being anonymous, having a platform to easily share my writing on, and the challenge of/opportunity to be rewarded for my writing.
Being anonymous freed me from the fear of judgment. Being able to easily share my writing on a platform where there was an audience that seemed to be waiting for new material was motivational. And the chance of being rewarded for sharing my writing, well, that was just enough of an incentive to get me off my butt and actually try doing something new.
Now, after two and a half years of constant writing, I find myself wanting to write a book.
But why?
Well, first and foremost, I want to make extra money. I've bought into this idea of having multiple revenues of income and, even though I know there is no guarantee that writing a book will lead to extra revenue, I still want to give it a try.
More than that, however, and I realize this only now, after having followed this wandering train of thought, is this, I have found something that I want to share.
I write because, among other things, I have something to share.
---
---
I am currently working on a book of Japanese folk tale translations. At the moment, I am torn as to whether I should be true to the folk tale genre and basically retouch the stories as I see fit, or if I should retell them through first person narratives that have more of a short story feeling. To see what I mean, please refer to this post, The Day It All Changed. Any thoughts, ideas, or advice you have for me is much appreciated. Thanks!
How about you? Why do you write?