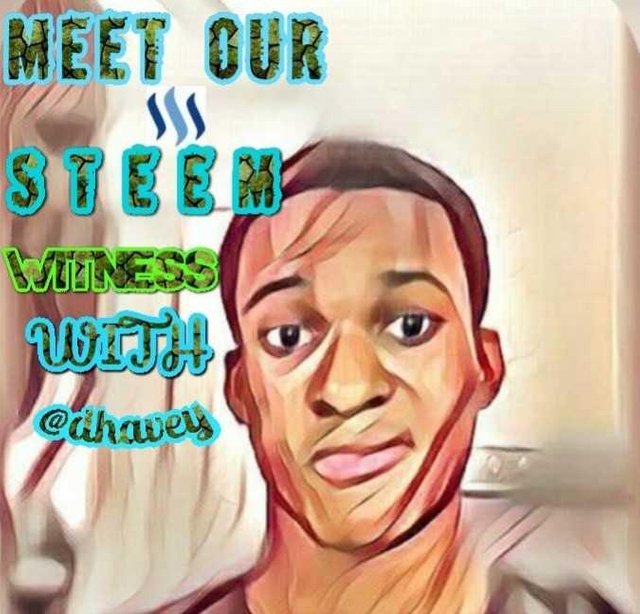 As a steemian who want to see this platform continue to grow and flourish, we all have 30 votes to cast for any steemit witness of our choice and I will say this is the most important 30 votes you will ever cast on this platform.
Meet our steemwitness is a program put in place to know more about our steem witness, there roles and obligations. We need them as much as they needs us. Our witness are the leaders on the platform and thus it is our paramount importance that we due our due diligence before casting our votes.
Today I would like to introduce you to a kitesurfer, (mobile app) developer, dad, witness, organises @steemfest
What you need to know about @roelandp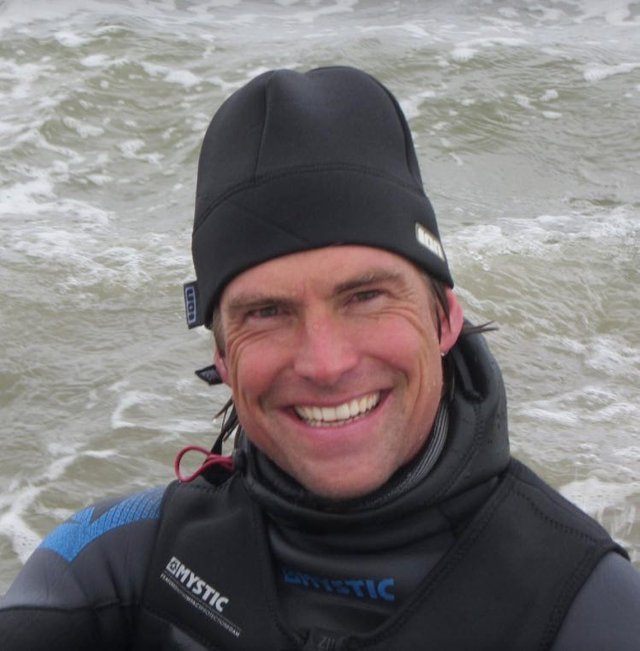 ---
I welcome you to another episode of meet our steem witness @roelandp and thanks for the honor 😃
How did you first hear about steemit and what made you decide to join?
A friend of mine introduced me to it via a facebook share. I was interested in joining because the $ sign on the trending page intruiged me and I did not completely understand the gist of it. Being curious of nature I decided to join. Seeing I had started about half a year before joining Steem with ether mining (stopped long ago already) I found it interesting Steem was also a blockchain.
For steemians who don't know much about witnesses, can you give a layman explanation of what it is that witnesses do?
The core task of witness is to secure the blockchain by running the Steem software which validates transactions, put them in a block and pushes that block into a chain, while verifying other blocks being pushed into the chain by other witnesses (consensus). It is thanks to witnesses that the logistic infrastructure of a decentralised blockchain is maintain, not only by providing the nodes who do the actually pushing of blocks in the chain, but also by providing additional Seed and API nodes to strengthen the p2p network and generic availability of access to the chain's content.
Next to this the blockchain requires certain parameters to be set which are agreed upon based on consensus, such as block_size, new account fee. Additionally witnesses are required to publish the SBD / Steem rate which is used for the automated conversion process. Minimumly once per 24 hour but more often if markets are volatile.
Almost every witness tries to add additional values to her/his offering next to the aforementioned maintenance of the blockchain, whether it be code-commits to the chain's software, organising events, making apps, providing an API infrastructure, etc. etc.
What is the biggest challenge you have ever faced since you joined steemit?
To keep enough time for other things. These days I (almost) always have this tiny computer with me, wherever I go. This can be very stressfull. It is my main challenge to try and stay relaxed. Whenever I hear a telegram notification ( I use that for monitoring) my heart skips a beat :P
I know that you are always busy with your computer trying to help the community, apart from that, what are the other things you enjoy doing?
I like to kitesurf to release tension and be totally zen into the moment of the waves, wind and water. There is no room for other thoughts or you will fall from your board, or your board nosedips and you smack on the water. This relaxed concentration is very soothing. However it's been already since January I haven't been on the water. Really bad goings.
What is the biggest challenge the steemit community must overcome before it goes widespread?
We have 1 million accounts, I find that already quite widespread. The biggest challenges in my opinion are to also emphasize on the value proposition of Steem beyond the SteemPower and SBD's one get in more or lesser extent. I mean: facebook or twitter don't give you anything. Instead your data is being mined and sold. You are being sold. Compare this to Steem: a free place where you can write whatever you want, without being censored and without being able to be blocked anywhere in the world.
Apart from the steemit community, there are still other sites created for steem user, I don't want to mention them but which one will you prefer and which one will you advice others to use?
I like (in random order)
SteemDB - block explorer
eSteem - mobile app
Steemify - very useful app for custom notifications on your phone (e.g. when you are mentioned, or when you receive a transfer, or monitor any Steem account really)
Busy - other blogging interface
SteepShot - instagram on Steem chain
Dtube & Dsound - Youtube & Soundcloud on Steem!
SolicitingPower.com - my own project displaying steem projects worth delegating your SP to, instead of giving it to voting bots, you can consider and pick a couple of projects from this site.
Can you tell the community one unique thing we probably don't know about you?
I grew up in a windmill as my parents owned one and lived inside it. They original wanted to provide wheat to bakeries in the vincinity, but a Wheat factory killed their business so they pivotted into a pancake restaurant instead, which now 35 years later is run by my brother. I helped 1 week ago actually: https://steemit.com/life/@roelandp.life/from-dishwasher-to-steem-evangelist-2018-05-27-17-40-13
What is your role as a witness?
Beyond the earlier mentioned logistic maintenance of securing the chain, producing blocks, adding access nodes and pricefeeds, I like to add value to the blockchain by:

Organising the annual SteemFest - more info soon
Building some apps, of which currently SolicitingPower.com is the most recent, working on another more outward project atm.
Sharing over 50% of my accumulated SP by delegating into good-cause for Steem projects
Promoting Steem in presentations, just recently on TNW conference
It is a good thing to be a witness and another thing is that being a witness takes a lot of time, how do you manage your time and keep balance with other things?
I like the Steem software, so for me it is a good thing to be a witness. Yes it takes a lot of time and my challenge is to find a balance. It is very difficult sometimes. However since most of it is working on a laptop, I can do this anywhere with internet, which enables us to work and travel. Nonetheless our son and soon number 2 are more important in my life (except when missing blocks) so I will always try to balance things out. But having a kid is great in that sense that, he will just demand attention if you are looking to much on the computer screen :)
Where do you see the value of steel in the next 4-5 years along with the platform?
If Steem continues to grow and we see the introduction of upcoming features such as communities and Smart Media Tokens, bright days are ahead!
With some of the current problems steemit faces, I.e. Whale circle jerking, pool draining, bot votes etc and some radical backlash some steemains, what, if any solutions do you see?
I am a bit disappointed in the voting bots, in a sense that there are many bots out there setup as a business to just upvote anything as long as you pay. On the other hand these bots are made by smart people, who did nothing more than utilising and combining features of the blockchain. I would just rather have voting bots be more strict in what they upvote by going beyond the automated voting but first check whatever they are about to upvote.
What could be a solution against voting bots would be to gather as many SP as possible to counteract voting bots by having an 'anti-voting'-voting bot which would nullify / zero-out the voting bot bot votes by downvoting the bot-votes. This could teach voting bot users that it is not worth using the voting bots as the ROI will just be negative for both their rewards and their reputation.
If there was a worldwide internet and cellular blackout for a week, what would you do for those 7 days?
Kitesurf.
If you could give advise to new users just starting out on steemit, what would it be?
Find interesting content, engage in meaningful conversations, share your passions. Don't expect to earn shittons of rewards overnight, but also see value in the facts that you are not being monetized by big coorporations, you are free to speak about anything, you are not being censored and your voice can truly be heard across the whole planet.
Once again I would like to give a huge thanks to @roelandp for having this conversation with me.
This year steem fest. To know more check here and save the date!!!
---
PROMOTING AND INTERVIEWING STEEM WITNESS IS ALL I DO

As steemit users we need to do everything in our power to choose witnesses that will represent the community well. Before voting make sure you do some research on the people you are voting for and be informed. Head over to https://steemit.com/~witnesses and click on some of the witnesses names, get to know them a bit better and do your part to make sure this community thrives.