[save the date] SteemFest³ - Kraków, Poland: 7/8/9/10/11 November (+ Hotel Packages now available)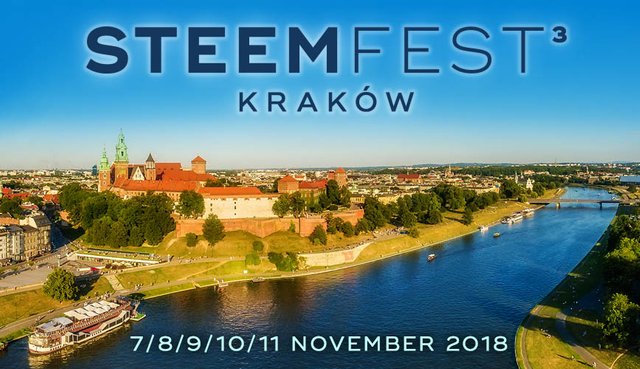 Let's fight the bears with some dragons at SteemFest this year! Announcing the third iteration of our annual global gathering! This year Kraków is the place to be if you love anything Steem, are interested in using the Steem blockchain or just want to join in to the most epic crypto event, all thanks to the diverse crowd of attendees!
In this post I'll run over some initial things and thank you upfront for "bearing" with me waiting for the dates and location. Due to markets and internal discussions, it took some time before the SteemFest balloon settled on it's next touchdown spot in about 4 months!
This year will see a bit lower temperatures then previous edition in Lisbon (check the vid above and another one here), but hey, all the better to keep ourselves warm with maybe another one of those collector's item's SF1 (rainy amsterdam 2016) shawls?
So, why Kraków?
Kraków is a beautiful city, which dates back to the Stone Age as a settlement and was the Polish capital from 1038 to 1589. Located on the banks of the River Wisła, the city is well known for its well-preserved medieval core and Jewish quarter. It's people are friendly, hospitable and the pierogi (eastern european dumplings) are the best!
As with previous years I want to be SteemFest as inclusive as possible. This is not a for profit event and every sponsorship helps to lower the ticket-price per person below the cost-price per person.
And as much as I liked it and researched into going to the USA this year, it was just not feasible without seriously risking having to rise the prices a trifold or more (and "bear" with me, I have tried, investigated: Austin, Los Angeles and San Francisco). I do not want to downsize the event's offer, it's social events and general quality or make it an overly commercial thing. This, combined with VISA challenges, beary markets (post written yesterday :P), expensive hotels led to decision to look to Europe once more.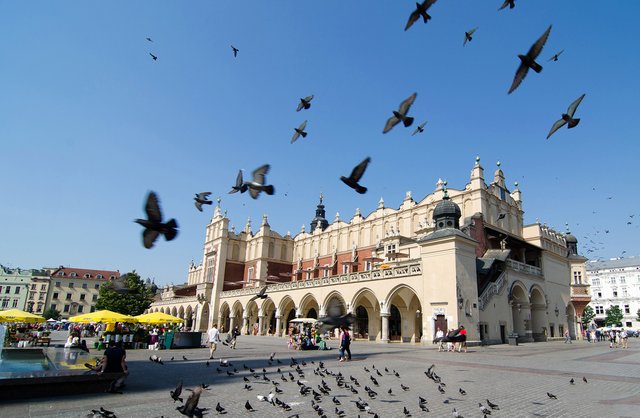 Krakow Market Place by Alan Bloom on Flickr
Now we have landed on a city which is not only beautiful but also quite affordable and willing to host an event like SteemFest. I mean, having a single room for 55 euro in a four star hotel or even less when sharing a double (including breakfast) is not to be matched when looking at US prices. This means that staying in Kraków will be exactly as expensive as staying 1 night in San Francisco (looking at the same rating / star level).
Additionally, looking at the annual crypto conference schedule, if you are a crypto-nerd you can go to Ether Devcon in Prague the week prior to SteemFest in Kraków! It is only a short train ride and you can enjoy and explore the beauty of both cities.
Let's look at the SteemFest 2018 program gist:
Wednesday 7 November 2018
Hotel Check-in (we've partnered up with 2 hotels, see the new SteemFest 2018 site!)
Festival Check-in
Opening drinks at night
Thursday 8 November 2018
Conference day 1
Evening event at night
Friday 9 November 2018
Conference day 2
Party at night
Weekend 10 & 11 November 2018
Explore the diversity of Kraków. Old-town is definitely worth paying a visit but also Schindlers Factory which also hosts the Museum of Contemporary Art (Mocak). The nearby saltmines are beautiful. A hike in a park, or a bikeride along the Wisła river can be on your program. Or decend into the cave, said to host the Wawel Dragon under the Wawel castle! Not for the faint of heart, but definitely demanding your attention is to visit concentration camp Auschwitz-Birkenau and confront yourself with the dark chapter of modern times' history.
---
---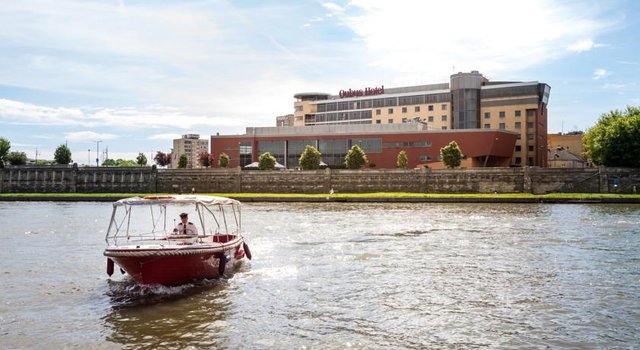 We've partnered up with two hotels with affordable prices, without compromising on quality. The Qubus hotel is the main hotel for this years even which has more capacity and a little more amenities (complimentary boat trips, swimming pool and saunas) than the INX Design hotel but that one is a bit newer and, yeah, more flashy maybe, being a "design" hotel. Qubus Hotel next to the river will host the opening drinks and should we have any official group departs (tba) this is the place to be. Both hotelpackages offer pricing including breakfast.
Book rooms in both hotels via SteemFest.com. You will need the booking-code steemfest.
Note that the official currency of Poland is the Złoty (zł / PLN) which has been trading between € 0.22 - € 0.23 this year and the hotel might charge you in those fine dimes!
Keep in mind that the closing dinner is on the evening of Sunday 11 November, so recommended checkout is on Monday 12 November!
Getting to Kraków - Easy to reach by air, train and car
Kraków International Airport (KRK) is well connected with multiple daily arrivals from every major European city including all well known EU airport hubs. Long-haul connections to Chicago and daily arrivals from Dubai too.
Kraków can also be reached by train with daily connections from Vienna, Budapest, Prague (home to Ether Devcon 5 days prior to SteemFest) and Warsaw.
Flixbus takes you to Kraków from anywhere in Europe.
SteemFest 3 - Kraków will not be possible without:
You visiting! (preferably by buying a support ticket (ticket shop opens mid august latest))
Sponsorships, generous whales, and tba other sponsors (you? - contact me via [email protected] about the opportunities)
Donations to the @t-r-f Travel Reimbursement Fund - feel free to donate money there, which will get distributed to applicants after SteemFest3 just like previous years...
The Firepower CREW!! - last year a dedicated crew lead by @firepower consisting of @sjennon @things @foxxycat @razvanelulmarin @anyx @nightowl @poezio @varunpinto @wandereronwheels @mynewlife made sure the event was a blast and most of them will be back to ensure smoothness once more!
Input and help from many more of you, just like last year.
The City of Kraków
What can you do now already?
Save 7,8,9,10,11 November 2018 in your agenda and start planning a flight / - train / start & arranging visas (Poland is part of the Schengen zone)!
Follow @steemfest - the official account for SteemFest infos
Signup to the mailinglist via https://SteemFest.com
Book a room in 1 of the 2 SteemFest hotels via https://SteemFest.com!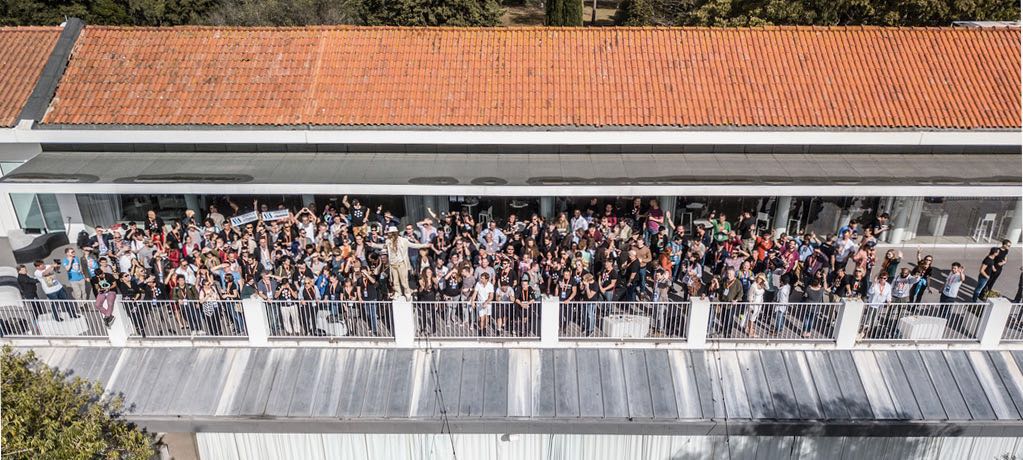 SteemFest2 Lisbon Drone Group Picture by @timsaid
Any liquid rewards from this post will be forwarded to @steemfest after payout and help lower ticket prices of the event.