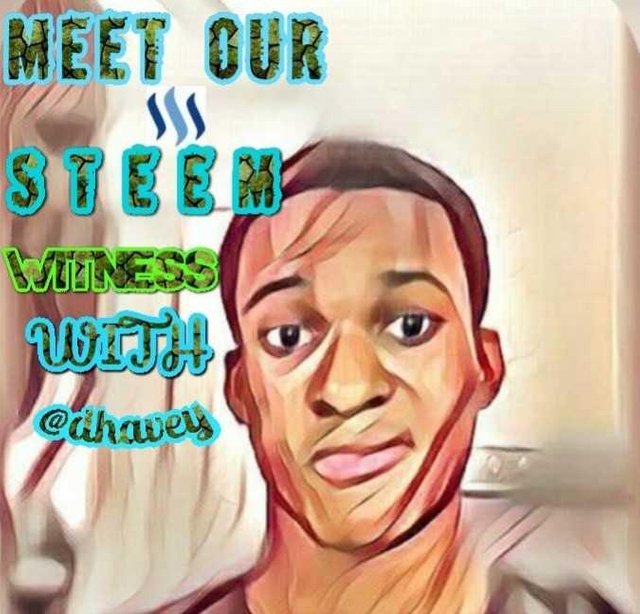 As a steemian who want to see this platform continue to grow and flourish, we all have 30 votes to cast for any steemit witness of our choice and I will say this is the most important 30 votes you will ever cast on this platform.
Meet our steemwitness is a program put in place to know more about our steem witness, there roles and obligations. We need them as much as they needs us. Our witness are the leaders on the platform and thus it is our paramount importance that we due our due diligence before casting our votes.
What you need to know about @yuriks2000
@yuriks2000 was actually my personal account, now it is a witness account of our Team. We call our Team BoomApps because we make apps which just blow your mind :)) Our team consists of 2 Android developers - Vitaliy and Anatole, iOS developer - Sergei, Desiger - Igor, Project manger - David, Steemit evangelist Yuriy (that is me).
Right now we are in the process of developing a completely free iOS and Android mobile application for Steemit. With the current version you can make posts on Steemit. Our beta will also have feed view, there are already people testing it with us. Next up is notifications and many other cool features which are not available on steemit.com
We are proud to create value for the Steemit community and serve as a witness on Steemit blockchain. Being a part of all this just is just Awesome!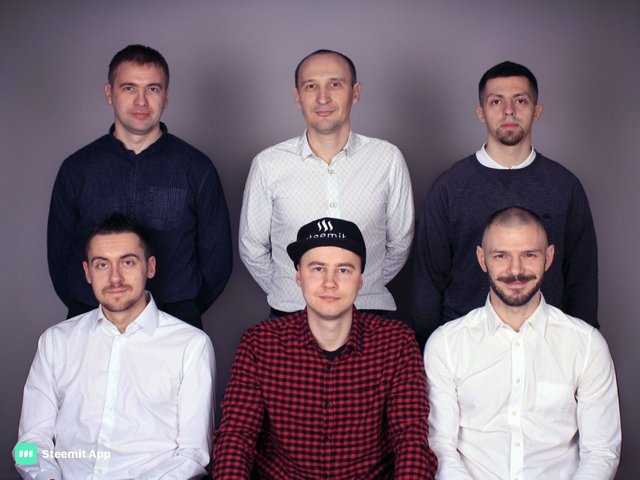 Please join me as I welcome @yuriks2000 to the show
How did you first hear about steemit and what made you decide to join?
I have actually joined Steemit almost two years ago, on August 2016. Have leaned about Steemit not long after I have got on my crypto-blockchain journey. At the time, just started to research what bitcoin, blockchain, crypto was. Started to buy, mine, use faucets just to get my hands on more crypto and learn more about it. Then I saw Steemit and joined right away. Now, I wish I could go back in time and invest more time and money in Steemit because I started to actively write in Steemit only a year after joining. The idea of content being created on top of the blockchain got me hooked, I saw real value in that.
For steemians who don't know much about witnesses, can you give a layman explanation of what it is that witnesses do?
Witness is a person who maintains the reliability of Steemit blockchain and a witness always acts in Steemit's best interests. If a witness is not capable to do that he should not be a witness.
Being a witness takes a lot of time and energy, how do you keep a balance between this and other commitments?
I am passionate about being a witness on Steemit blockchain and strongly believe in Steemit's its future that is why I always find time to make Steemit better.
What is one thing that most people don't know about you?
I am a "summer down-shifter" and every summer I go away from the city and live in the country side.
What makes you from different witnesses in the steemit community?
I don't need fame or credit for what I do on Steemit, just want to make it better any way I can.
What is the biggest challenge you have ever faced since you joined steemit?
The biggest challenge was to get witness votes, which I think will help me and my team to make Steemit even better.
As one of the witnesses what is your duty?
My duty is to have a flawless server set up and to have many seed nodes in different continents around the world to make the network more robust and reliable.
What is the biggest challenge the steemit community must overcome before it goes widespread?
The biggest challenge is for Steemit users try not to abuse the system and act as a community or "family" and to act as a obedient citizen of this wonderful community.
I know that you are always busy with your computer trying to help the community, apart from that, what are the other things you enjoy doing?
I love to spend time with my two kids and my wife, we enjoy taking them out to playgrounds. I also like to watch movies which make me think and have a moral. Also I love to ski, even though I don't do it as often as I would like to.
Where do you see the value of steem in the next 4-5 years along with the platform?
I see Steemit as an ecosystem with many apps build on top of it, where users join Steemit and automatically have access to over 100 platforms where they can shop, play, watch videos, listen to music, read news, book travel, interact with people, get people to invest in their projects, etc. This is already starting to happen.
What's the big plans you are working on to make steemit great?
First of all I want to make the best mobile app for Steemit with my team and after that we want to build a mechanism to allow people to join Steemit instantly, a couple of games on top of Steemit blockchain, and after that make a payment system which will be accepted world wide to shop and travel.
Besides being invested in steem, what other crypto currencies do you fancy?
Steemit for me brings the biggest value out of all of them and the second best one is Ethereum. I hope that they make smart contracts easier for the wider public.
Some people have called crypto currency the internet 2.0 while other think it is just a hiccup in evolution, what are your thoughts on the future of crypto?
I would love to see crypto as a way to unite people around the word and help them overcome hatred and racism. Internet has already done a lot to helped unite people and promote freedom of speech. Hope that crypto will make us also financially transparent and independent.
What will be the implications of government having a say in cryptocurrency world?
I believe in the "laissez faire" economics and I think that nothing good can be done with government intervention. Laissez faire means "let it be", where government has no control or intervention over crypto. Terrible things happen when government has control over business, religion, human relations.
If you could only vote for one witness (not yourself) who would it be and why?
It is extremely hard to vote for only one witness because I know so many good witnesses. For now, I would vote for @adsactly-witness, because they have always supported me and my team. They are an excellent decentralized community and I welcome everyone to join them.
In five sentences or less, tell steemians why you deserve their vote.
I want Steemit to flourish, being a witness and development of SteemApp is just a start.
If you could have a privilege to change something about steemit, what would it be?
I would persuade Steemit Inc. to invest more in development of Steemit website, SMTs and other applications on top of Steemit.
Thanks so much for creating time for meet our steemit witness. Have a wonderful day.
PROMOTING AND INTERVIEWING STEEM WITNESS IS ALL I DO

As steemit users we need to do everything in our power to choose witnesses that will represent the community well. Before voting make sure you do some research on the people you are voting for and be informed. Head over to https://steemit.com/~witnesses and click on some of the witnesses names, get to know them a bit better and do your part to make sure this community thrives.