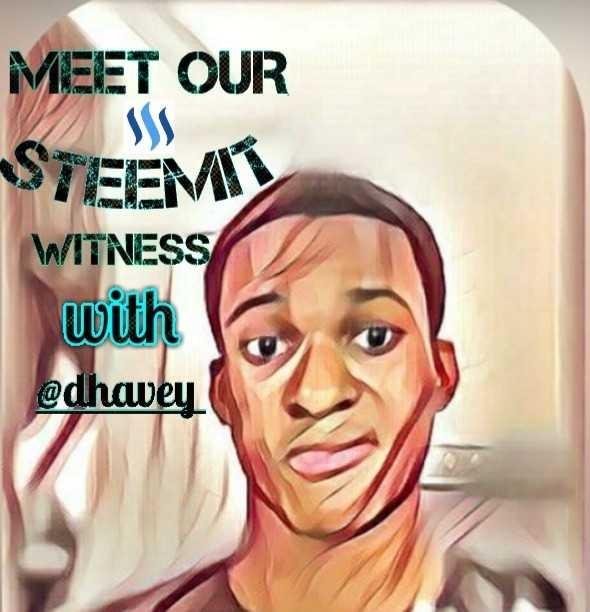 Yeah-huh!!! Thank God for today! And I welcome you all to the first episode of with our steemit witness interview. It is going to be one of it kind on the block chain and am very sure you will like it and you will gain from it
My guest for today is an active member of the community, a loyal steemian, community helper. I have the pleasure of introducing to a young computer scientists, and he is no other person than @reggaemuffin.
@dhavey~Welcome to the interview and congratulation for being my first host.
@reggaemuffin~Thank you.
@dhavey~How did you first hear about steemit and what made you decide to join?
@reggaemuffin~I heard about the platform from a trader I think and tried it out immediately
@dhavey~Where did you coined out your name from. Is it that you love Jamaica reggae music?
@reggaemuffin~I wrote a post about this: here
@dhavey~Is there any project you have at hand or you have one already?
@reggaemuffin~I'm currently involved in Buildteam and all their projects and have my hands here and there.
@dhavey~What is the biggest challenge you have ever faced since you joined steemit?
@reggaemuffin~Legal and Taxes, all that stuff that is not really decided yet but can bite us all if the government turns around
@dhavey~As one of the top witness on steemit what is your duty?
@reggaemuffin~I run my witness servers with no blocks missed and no downtime. I watch over newest developments on the blockchain, support projects like SteemSTEM, together with BuildTeam run a few RPC nodes and help users with technical questions.
@dhavey~What is the biggest challenge the steemit community must overcome before it goes widespread?
@reggaemuffin~The rewards decision What is worth how much and who gets to decide.
@dhavey~What makes you stand out from other steemit witness?
@reggaemuffin~I have the technical knowledge and dedication and won't join the political games. So I don't have a few voters that I listen to.
@dhavey~I know that you are always busy with your computer trying to help the community, apart from that, what are the other things you enjoy doing?
@reggaemuffin~Going outside, sports, music, programming and enjoying time wtih other people.
@dhavey~What is the financial advice apart what ceiling value do you seem has in terms if price?
@reggaemuffin~I try not to predict the market. Steem has a lot of potential but I think with $0 steem all the time. Because all crypto can crash any time.
@dhavey~Apart from the steemit community, there are still other sites created for steemit user, I don't want to mention them but which one will you prefer and which one will you advice others to use?
@reggaemuffin~Well I use steemit, steemd, steemdb, steemworld, steemreports, busy, utopian, steemchat, discord and probably a few others.
@dhavey~Can you tell the community one unique thing we probably don't know about you?
@reggaemuffin~I'm not sure if I have anything in mind that I didn't yet tell.
@dhavey~It is a good thing to be a witness and another thing is that being a witness takes a lot of time, how do you manage your time and keep balance with other things?
@reggaemuffin~I am really bad at managing time,
So I just roll with whatever I fell like doing and it somewhat works I guess.
@dhavey~Let say there is nothing like steemit, what other thing would you be doing?
@reggaemuffin~I would work in startups, not sure what exactly.
@dhavey~Where do you see the value of steel in the next 4-5 years along with the platform?
@reggaemuffin~The blockchain tech wtih no fees as a gamechanger, and there will be a lot of innovation that I can't even imagine but steem or a blockchain building on it will be interesting.
@dhavey~Steemit as continued to grow more user day by day and am sure it will still continue to grow, now what is the biggest steemit rivals some of the online social media giants?
@reggaemuffin~Hmmm
Most social media blockchains are shit
they build on etherium and that cant scale
golos and others are steem forks
so they won't be that successful as they miss the core competence in dev resources. Eos is interesting but not for social.
Other than that not sure.
@dhavey~If you could give advice to all newbies on steemit on how to be successful on the platform, what would it be?
@reggaemuffin~Be yourself, socialize and don't be a dick.
@dhavey~It's a great honor to interview you.
@reggaemuffin and a thank you for taking time to honor my interview.
@reggaemuffin~Thank you for the interview😃
Now that you have known @reggaemuffin, It will be good and kind of you to show him some love by going to the witness page, search the box and type @reggaemuffin to vote him as your witness.


Thanks for reading. Till next time.
Help a soul today so that the world will be a better place for you and for me.
---
---
I remain my humble self
@dhavey
---
---
**VOTE
@timcliff
@drakos
@reggaemuffin
as witness.**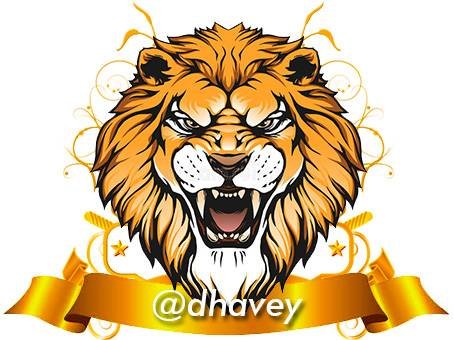 Thanks to @official-hord for the badge

---
You can join
@goldenproject
whataspp group using the link below:
https://chat.whatsapp.com/I28fEttLZCj2yrC2JjFNlz