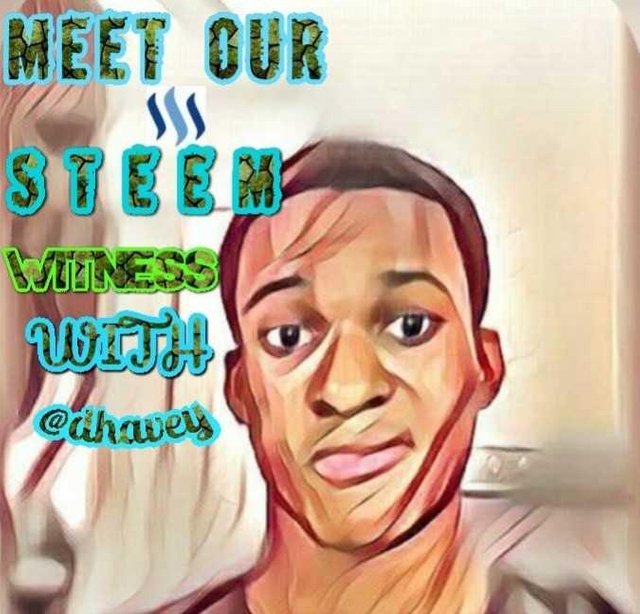 As a steemian who want to see this platform continue to grow and flourish, we all have 30 votes to cast for any steemit witness of our choice and I will say this is the most important 30 votes you will ever cast on this platform.
Meet our steemwitness is a program put in place to know more about our steem witness, there roles and obligations. We need them as much as they needs us. Our witness are the leaders on the platform and thus it is our paramount importance that we due our due diligence before casting our votes.

In this episode of meet our steem witness, I would like to introduce you to Feruz, currently ranked number 5 on the steem witness voting chart. He is a active witness who has been on this platform for over a year and a half.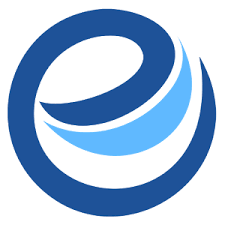 For those of you that have been on this platform for a while you will know that steem does not have a working app but with the help of Feruz, he developed a working app called esteem with a great user interface that most are enjoying today. Also the developer of steemmonitor,steemIAPI,pickappps,eSync.You can find
@good-karma
on steem at
https://steemit.com/@good-karma
.
Join me as I welcome witness @good-karma to the show...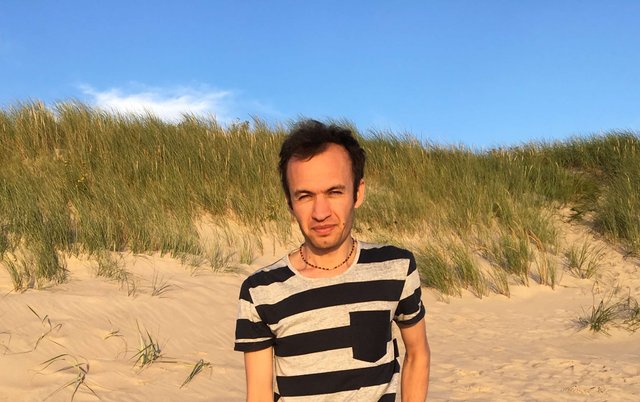 ---
Welcome to my interview and thanks for the honor 😃
How did you first hear about steemit and what made you decide to join?
Just like many of us here, learned when Steem hit the market and price skyrocketed. Got my attention to learn more about it and wanted to try it out and join.
For steemians who don't know much about witnesses, can you give a layman explanation of what it is that witnesses do?
Witnesses are the people/entities who are responsible keep blockchain running and serving it across the globe.
-Being a witness takes a lot of time and energy, how do you keep a balance between this and other commitments?
My activities involve growth of the platform and being witness is only one part of that.
As a developer of apps, I do run multiple servers anyway, so handling witness servers is not much of complicated task. I try to accomplish one thing each day, be it fixing bug, be it monitor witness servers, release update, work with users, contributors, translators, eSteem Mobile improvements, eSteem Surfer improvements, etc.
What is one thing that most people don't know about you?
I was born in Asia :)😁
What makes you different from witnesses in the Steem community?
Every witness is different and unique to what they contribute for the community beside running servers. And I have started just like everyone here by posting and eventually start to utilize my programming skills to build something useful so many projects were born since then.
For those who don't know about your project eSteem and as the the developer can you share more light on the project?
Sure, eSteem is first mobile and desktop application on top of Steem. It is standalone application without much dependency on backend servers, you just start application and connect to any Steem node you like. We have started out with eSteem Mobile for people who like mobility and now recently launched eSteem Surfer desktop application to computer geeks.
Apart from eSteem project do you have any project you are working on or you already have some before?
I have released Steem Monitor mobile application couple years ago which is still functional, Steem IAPI - interactive API explorer, eSync - mongodb, nodejs Steem syncing tool and other small tools.
I use eSteem app but some users of eSteem app do complain that they don't get upvote always like some other users do get. Huh! What could be the cause, is there something that is needed to be done?
As a way of showing our gratitude we run monthly eSteem Spotlight contest to reward our top users for each month. We also have Encouragement program, where we cast random votes to eSteem users, whenever you submit post via eSteem Mobile or eSteem Surfer, your posts are considered for vote and randomly chosen with help of our moderators as well.
What is the biggest challenge you have ever faced since you joined Steem?
Biggest challenge was to become a witness, it took more than 6 month for me to reach top 20 witness and many month more to prove it to myself that I can continue to provide value to the community. There isn't any day goes by without me thinking about projects and tools to build and provide to our users.
As one of the top witness what is your duty?
My duty is to serve Steem community in any form/way I can.
What is the biggest challenge the Steem community must overcome before it goes widespread?
There are some technical and some social challenges but I think, all will naturally evolve. I believe in good nature of humanity and together we can solve any problem peacefully, voluntarily.
I know that you are always busy with your computer trying to help the community, apart from that, what are the other things you enjoy doing?
I enjoy being outdoor with my family and swim, play chess.
Where do you see the value of Steem in the next 4-5 years along with the platform?
It is hard to predict but in 4-5 years I think crypto tokens will have more value and adoption, Steem could be worth around $20.
Besides being heavily invested in Steem, what other crypto currencies do you fancy?
I like any project that's trying to solve scalability, speed, adoption, creation of smart token, privacy.
Some people have called crypto currency the Internet 2.0 while other think it is just a hiccup in evolution, what are your thoughts on the future of crypto?
It will thrive if innovation continues like it was past 8 years.
What will be the implications of government having a say in cryptocurrency world?
Governments will find a way to adapt and form new regulations, better ones hopefully.
If you could have a privilege to change something about Steemit, what would it be?
I work towards making the changes I think community needs, happen! And one of them is to have more diverse set of applications on top of Steem.
If you could only vote for one witness (not yourself) who would it be and why?
Hmm, tough one :) I would go with @timcliff
In five sentences or less, tell Steemians why you deserve their vote.
Vote for the witnesses who you think is doing good job and providing long term value to the platform, because contribution of any form will determine future of the network. I sure hope with eSteem and additional tools we are creating, we add value to the platform and long terms use cases. If you want to support projects and initiatives I am helping to build, please vote witness @good-karma, every vote matters!
It is so awesome finally having a chat with you @good-karma
Thanks so much for creating time for meet our Steem witness. Have a wonderful day!
Thank you, appreciate interview questions and support!
---
PROMOTING AND INTERVIEWING STEEM WITNESS IS ALL I DO

As steemit users we need to do everything in our power to choose witnesses that will represent the community well. Before voting make sure you do some research on the people you are voting for and be informed. Head over to https://steemit.com/~witnesses and click on some of the witnesses names, get to know them a bit better and do your part to make sure this community thrives.