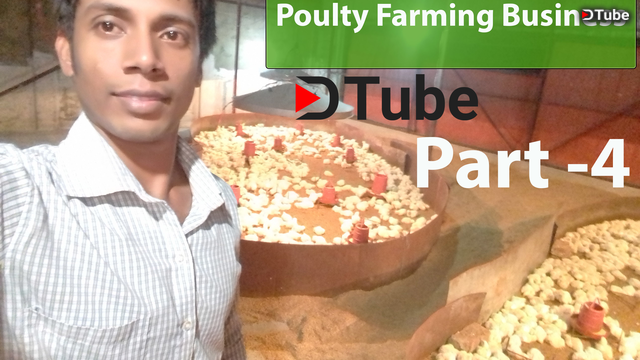 ---
In the Part- 4 of Dtube video, you will watch the chickens are taking rest in the beginning and before we start feeding them.
I meet them in the evening and as soon as we started to give fresh foods and water, they started to eat and drink water. The chickens will least only 30 -35 days on our farm.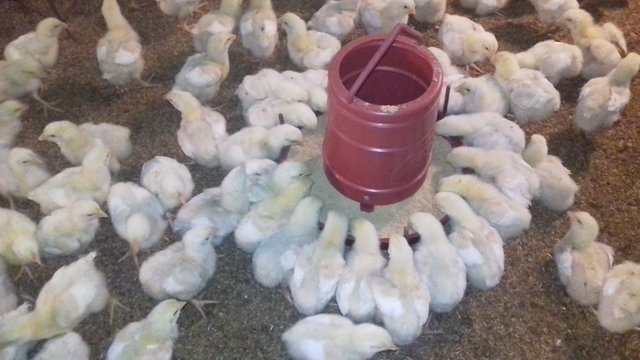 In the video, you also can see we are preparing floor with paddy husk. We also added wooden powder with paddy husk so that is affordable for us. Also, it keeps their litter dry. The chickens are eating very good so far and growing quickly. I am hopeful that they will produce an expected profit for me, for @kenny-crane and for my brother and his friend.
I am happy to share my experience and activities with the farming business.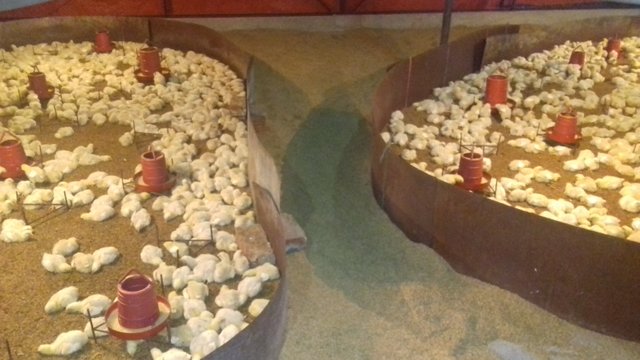 We will spread the space and the floor is ready for them and they will have a bigger space for walking and meet new friends.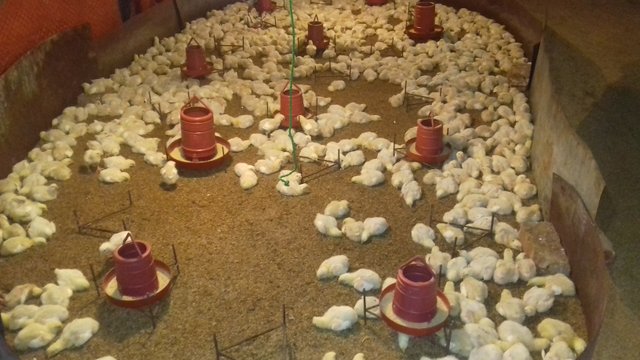 Checks are sleeping...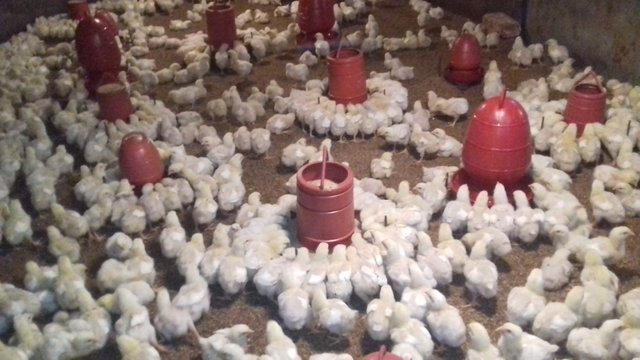 All are busy with eating and drinking....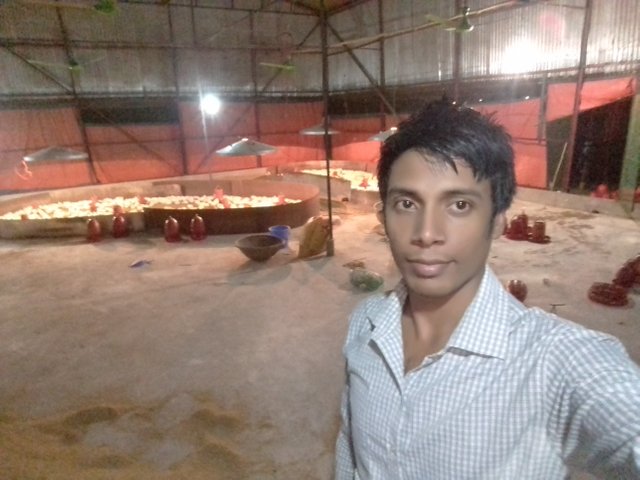 It was a rainy evening and I had to go there in rain. And I found brother already there for 3 hours. He was working with paddy husk and making the floor comfortable for the chicken. It was the day for vaccination according to schedule and he did this in the afternoon. I was busy with other task and thus he had to work alone. Hope soon the checks delivery company's doctor will visit our farm and see our improvement or make a suggestion for us.
Read More about me and my projects
---
by
@azizbd
by
@azizbd
by
@azizbd
by
@azizbd
by
@Azizbd
by
@Azizbd
by
@lindahas
by
@azizbd
by
@azizbd
by
@azizbd
by
@azizbd
by
@azizbd
N.B: By upvoting this post you are supporting me @Azizbd personally, not my charity @SchoolForSDG4
Please contact me @Azizbd for any information https://steem.chat/direct/azizbd .
---
Adsactly is a Autonomous Decentralized Society Acting Cooperatively to Leverage You.
|| Twitter || Discord || Steemit ||
---

---
▶️ DTube
▶️ IPFS