Knight-A twentyfourhourshort story.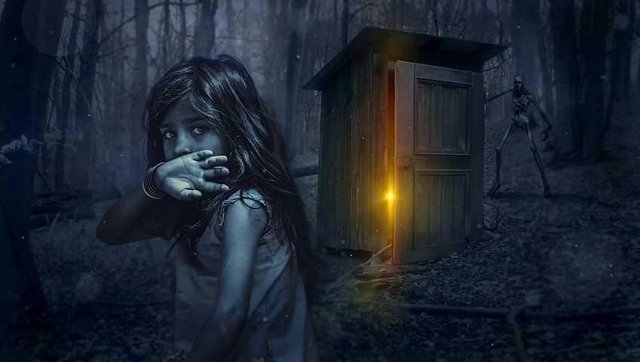 Going home in the dark is a scary thing for a seven year old girl especially when you live downtown. Terrible things happen here after sundown. The rabids come out to play, feasting on the flesh of errant humans who should know better than to wander in the dark.
Melinda was frightened, a little sound in the brush before her made her freeze in fear. She heaved a sigh of relief when she saw it was a rat. She surged forward with caution, ears open to detect even the slightest noise as her eyes moved back and forth in the darkness.
Over the rows of dilapidated buildings, and the wide barren open fields, she saw the great wall which marked the entrance to the city. The tunnel that led into the city was just before her. She descended into the black hole which dropped into sludgy black water that trickled merrily down the tunnel. It reeked of something terrible.
She knew this stretch of the tunnel well and so wriggled her way quickly but at alert for anything unusual.
Then she heard it, the deafening silence! The only noise she could hear was the one she was making! She slowly rose from her crouch looking about her in fright.
Something shrieked into the night, a sound of pure animal fury. Things that looked pale and terrible rose from the grass behind her. They were all limbs, claws and teeth. The sound of multiple running feet in her direction made her run for dear life.
She could hear them behind her. She cried for help but she knew she won't get any.
She thought of her sick mother who depended on her little girl for food. Her daily search for food would take her life tonight.
Rabids were the result of medical experiments gone wrong. All the scientists that could make a difference to the situation were all dead. They fed on human flesh and only came out at night.
She saw the small wall that would take her above ground just ahead of her. As fast as her tiny legs could go, she reached it and vaulted over. Her bag of finds got stuck in the barbed wire. In desperation, she yanked at it madly. Her eyes were huge and frantic. Without food, her mother would die leaving her an orphan.
She saw them more clearly with the moonlight.
They had been human once, that was evident. They had emanciated bodies with pale white skins that stretched across bones making them look more like skeletons. Tattered threads of what had once been clothes hung off their frames.
The eyes were a blank dead white well that seem to hold her in place. Two fangs dripping blood and saliva completed the terrifying look.
It was too much for Melinda.She just stood there and accepted death. She closed her eyes, anticipating the pain to come.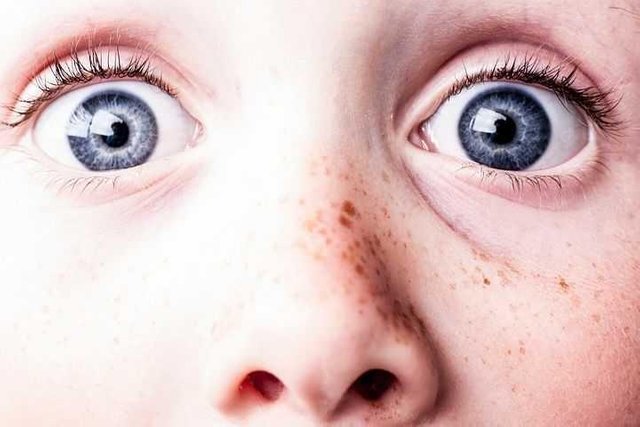 Source
Mournful cries made her open her eyes again and she saw a funny sight.The rabids were turning back from a bluish creature!
It was unlike anything she had ever seen before. It was all blue that seemed to glow in the light of the moon. It hissed at the rabids and they just stopped! They cried in pain and slowly turned back in the opposite direction as if the sight of it hurt them badly!
She leapt back when the creature turned to face her and found herself lost in the most beautiful blue eyes she had ever seen. It had the shape of a bear and the size of a little cat. She felt kindness radiating from this strange animal.
Summoning courage, she crept forward and touched its head. It leaned back on her hand and purred. She laughed in delight.
"You saved my life tonight.I would take you home with me."
She got her backpack and headed for home with her protector.
"Mummy, see what i found! He saved my life this night! Please i want to keep him!"
Of course her mother agreed after hearing the story.
"Thank you for saving my daughter tonight," she told him.
"Call him knight!" Little Melinda said.
Written for twentyfourhourshortstory writing contest