" Infected cemetery"/ Trial by Comics "Zombies"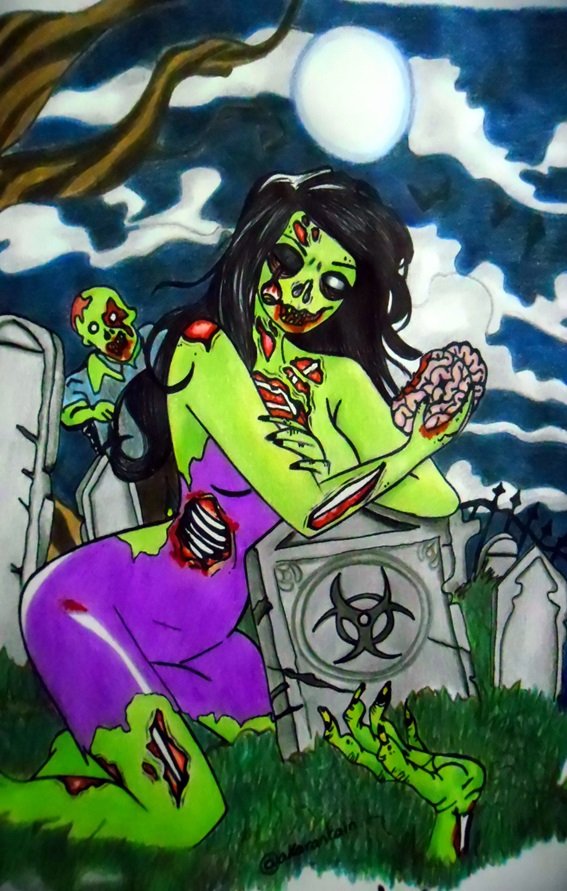 Greetings Friends of Steemit!
This is my entry to the contest Trial by Comics "Zombies" Organized by @kommienezuspadt
I was inspired by how varied the time the Zombies came up before it was Halloween night and now they focus on illness or even radiation, that is why I made a cemetery with radiation or an infected living dead that would cause this rare disease.


Drawing process
First step
Make the sketch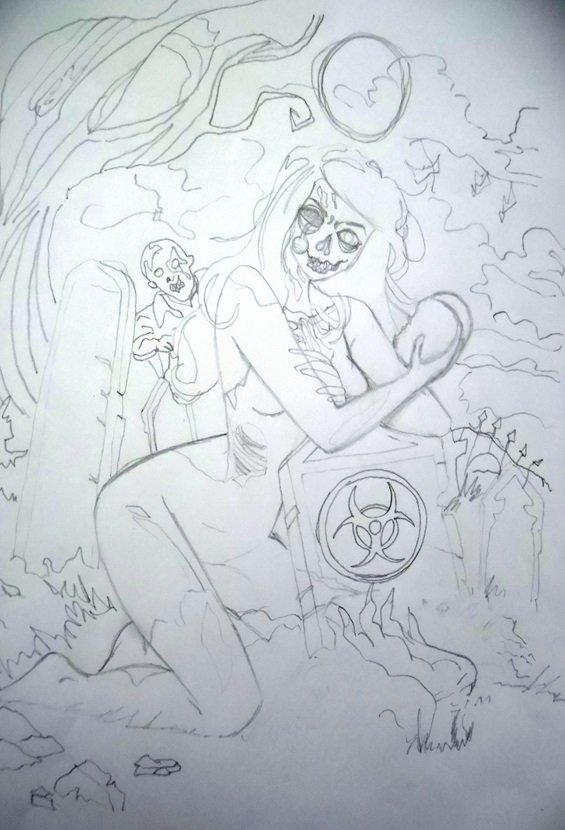 Second step
Make the edges with extra-thin marker and black pen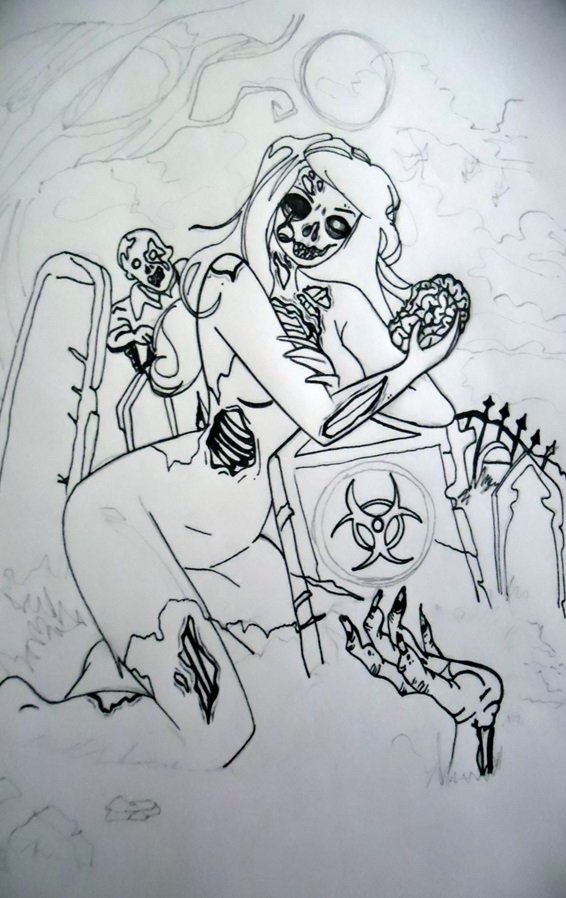 Third step
I started coloring the headstones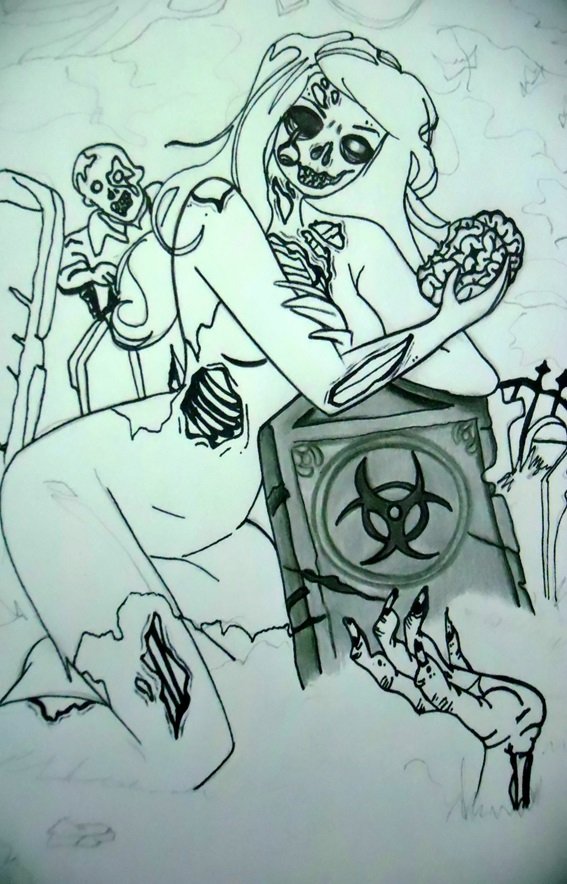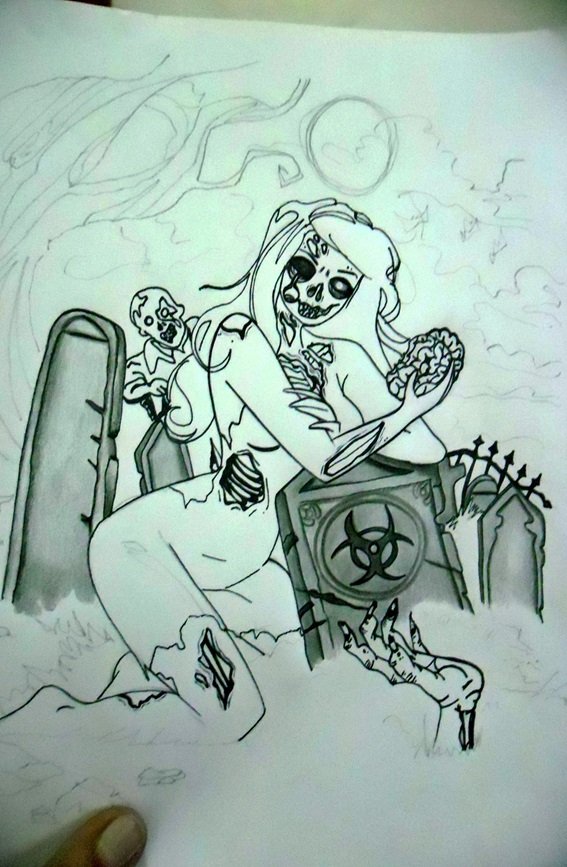 Fourth step
Color the Zombie girl with various shades of green and yellow, the dress in violet, the wounds and the brains with pink and red. The grass with dark brown dark green; the tree with light brown and dark; the sky dark blue and gray.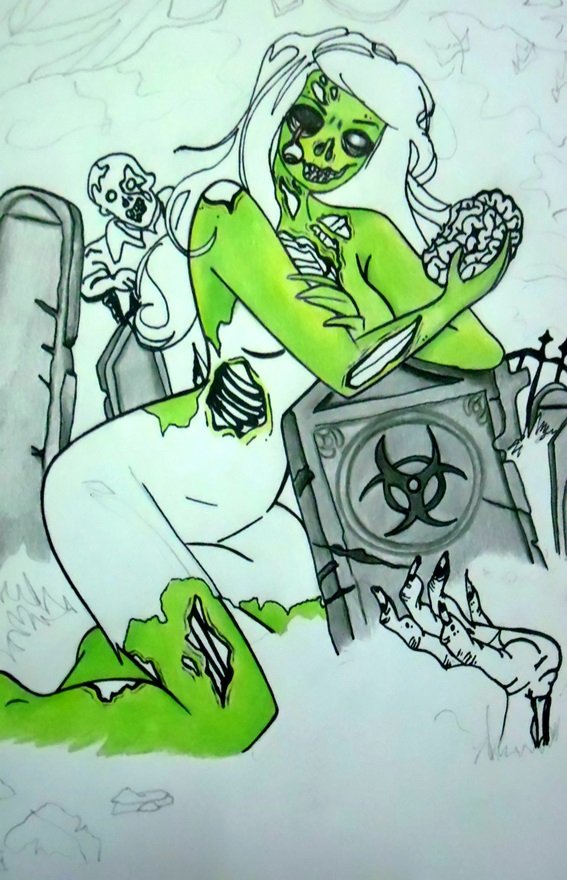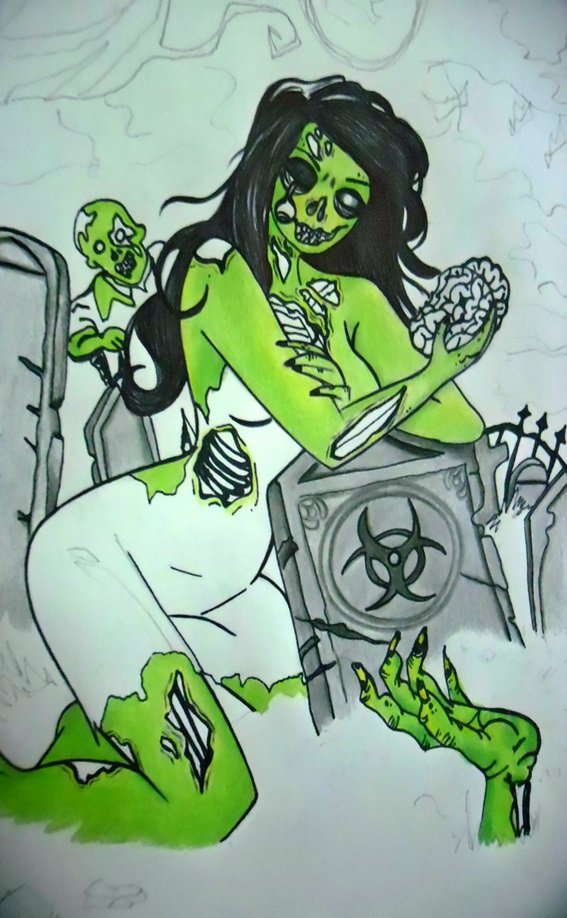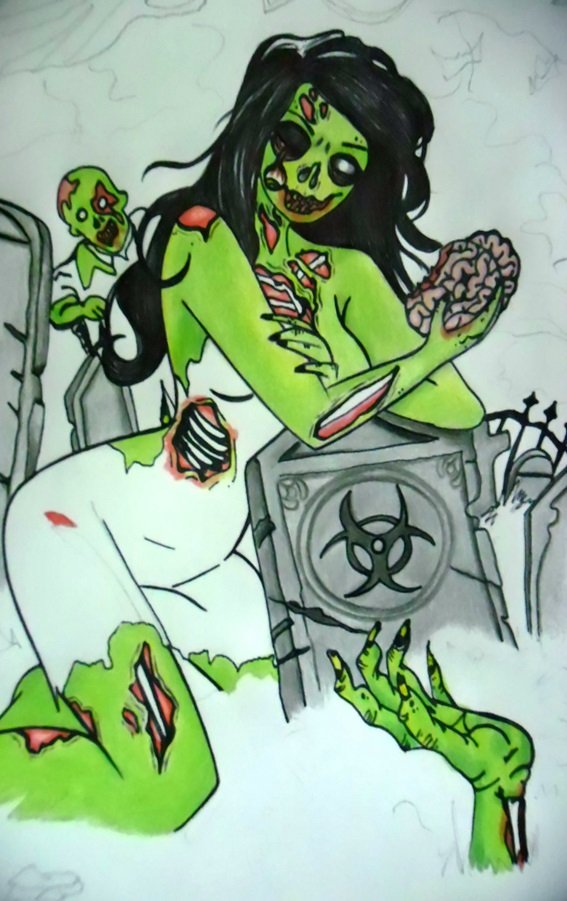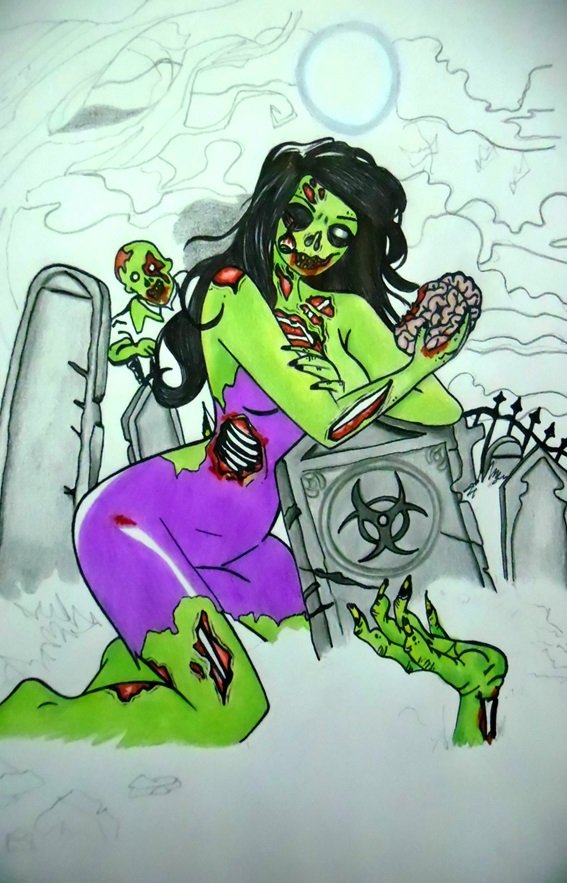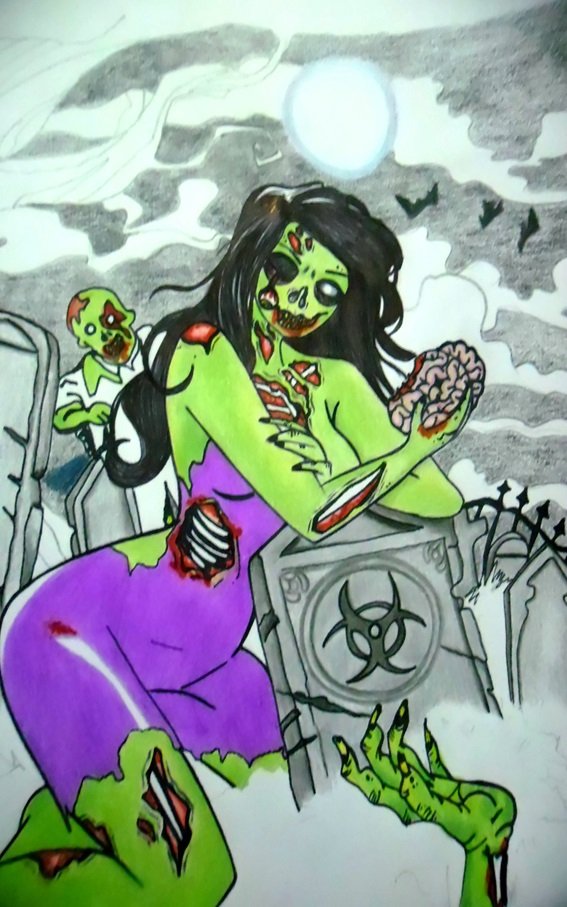 Presentation of the Drawing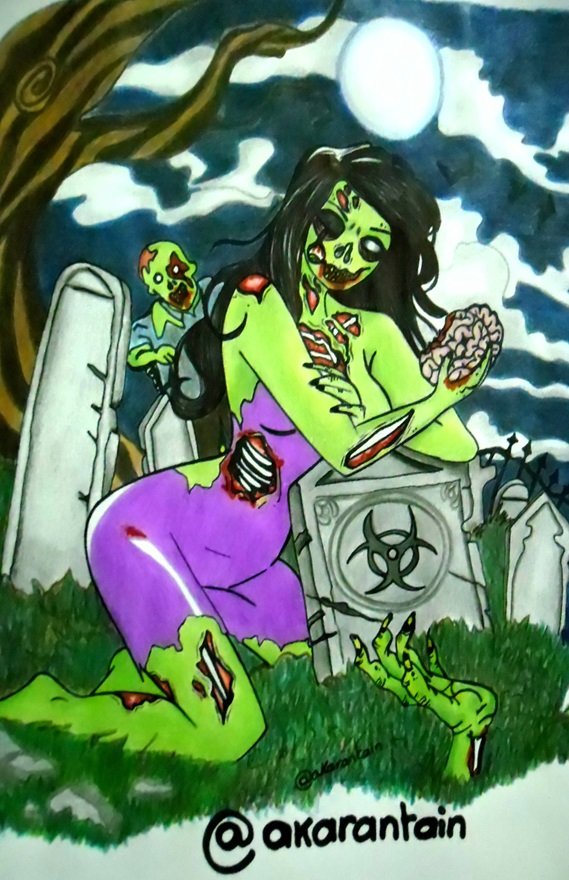 Copyright @ akarantain- All rights reserved

Thank you to the entire Steemit Community for your support!