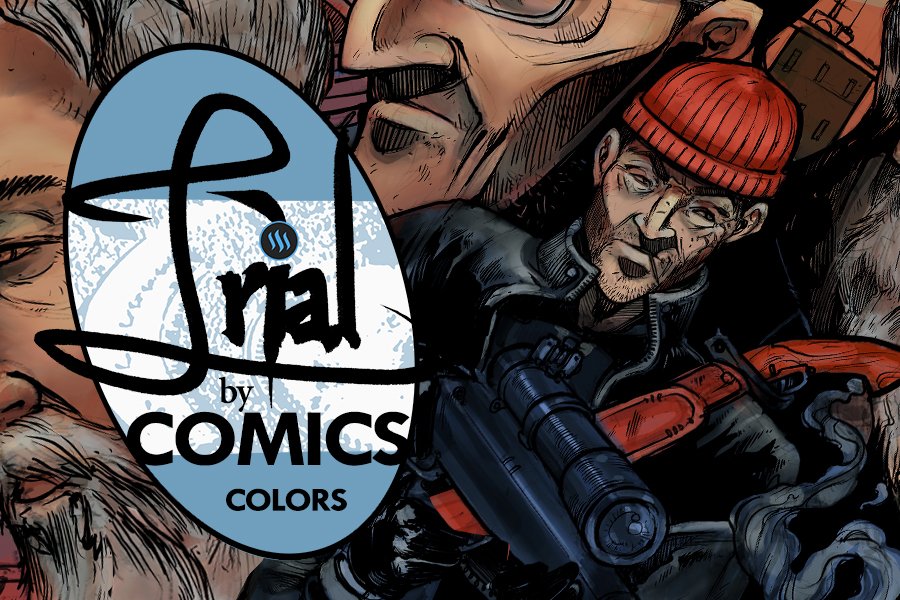 Hey, Steemit! I'm back from the Dark Pinup salt mines and the book is done […although, there was a few last minute calls and changes to the cover proof today, so maybe not "done", done]. I had another major roadblock to make this next Trail by Comics post. The fundamentals series had to end with colors, which I no absolutely nothing about. I struggled through this like you cannot believe! @vermillionfox gave me one-on-one lessons [lucky] just to get to the point I'd have artwork for this week's contest.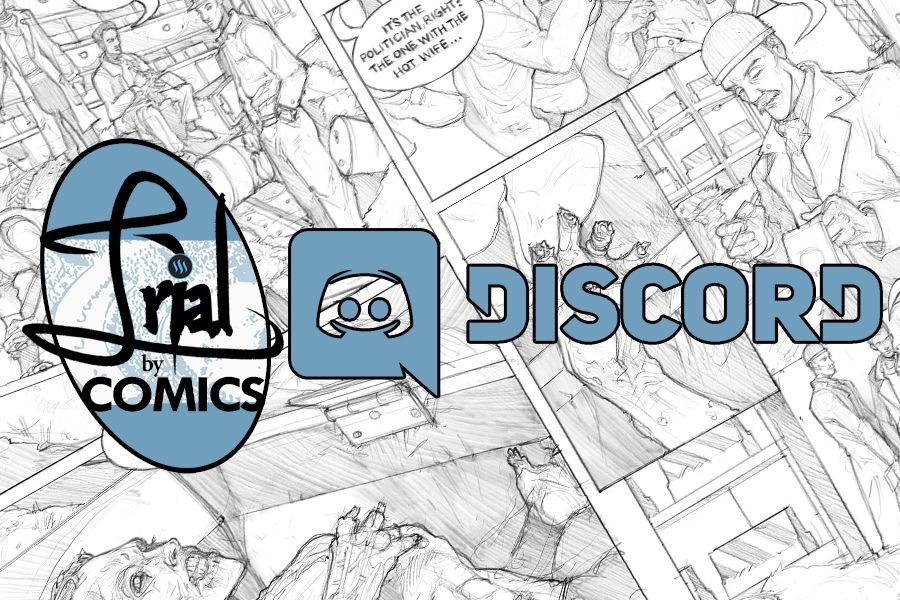 Okay, before we move on to the winners, let's go through the formatilities. We have a very active Trial by Comics Discord channel. Announcements, #trialbycomics post promotion, general art post promotion, theme suggestions. Join us and keep the thriving comics and art community here on Steemit alive. Thank you to @bryan-imoff and @w0olf for tirelessly working to moderate the Trial by Comics Discord channel. Without further adieu, here are the winners of "Inks"!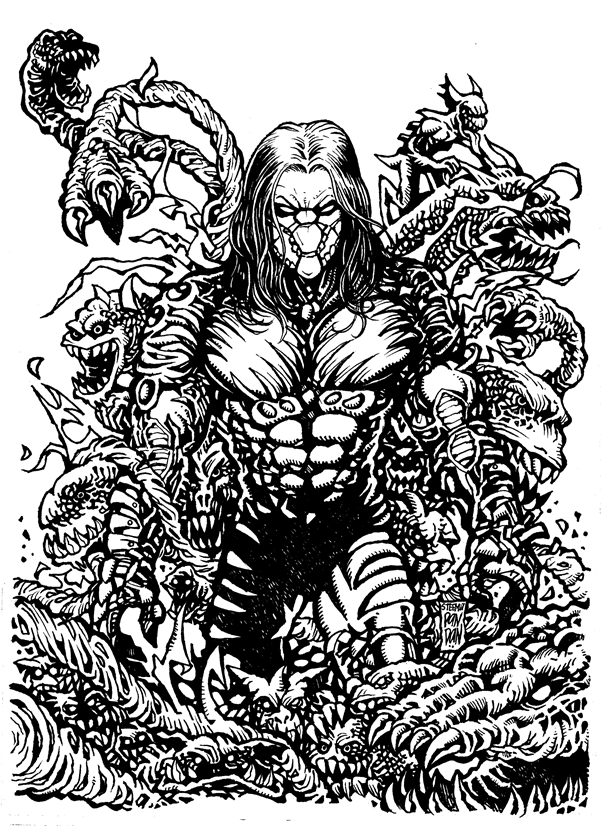 First place, this week, goes to @cartoonistpandan for his incredible entry of The Darkness! I have the fondest memories of this comic when I was in my late teens. I bought The Darkness every month and held Marc Silvestri in almost as high regard as Todd McFarlane. @cartoonistpandan's inks on this artwork summarize everything I love […and have ever loved] about a guy obsessed with comics through his child and adulthood. Awesome choice, and incredible work. 25.000 STEEM DOLLARS to you.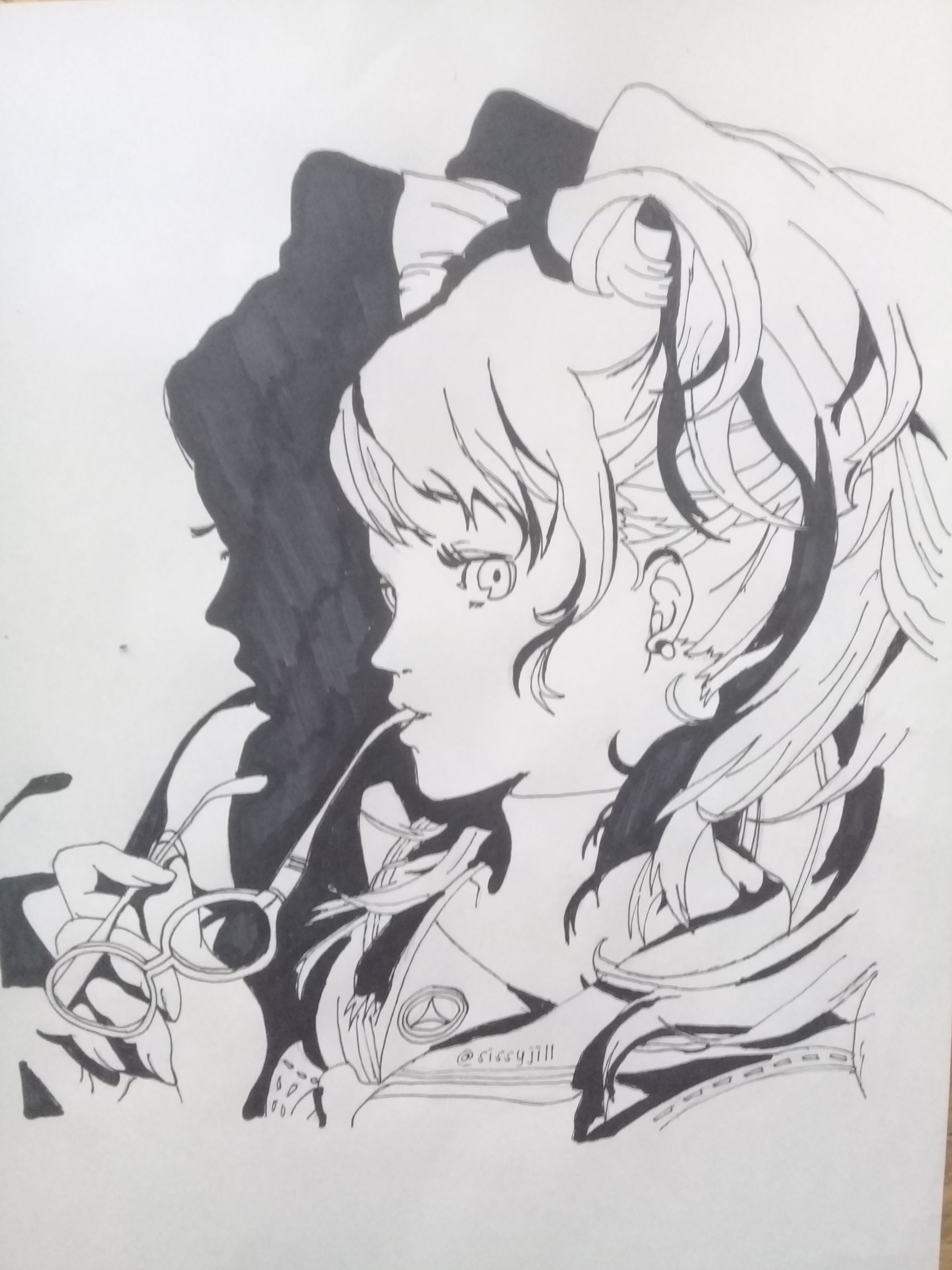 Second place goes to @sissyjill for her entry, "My entry for the art contest, "Trial by Comics". I really loved this entry for it's perfectly executed composition using the black inks to contrast the subject. Is this an original character, @sillyjill? I'm working on a few comic projects of my own and your choices in this work have inspired a few pages for me. Congratulations! 10.000 SBD to you.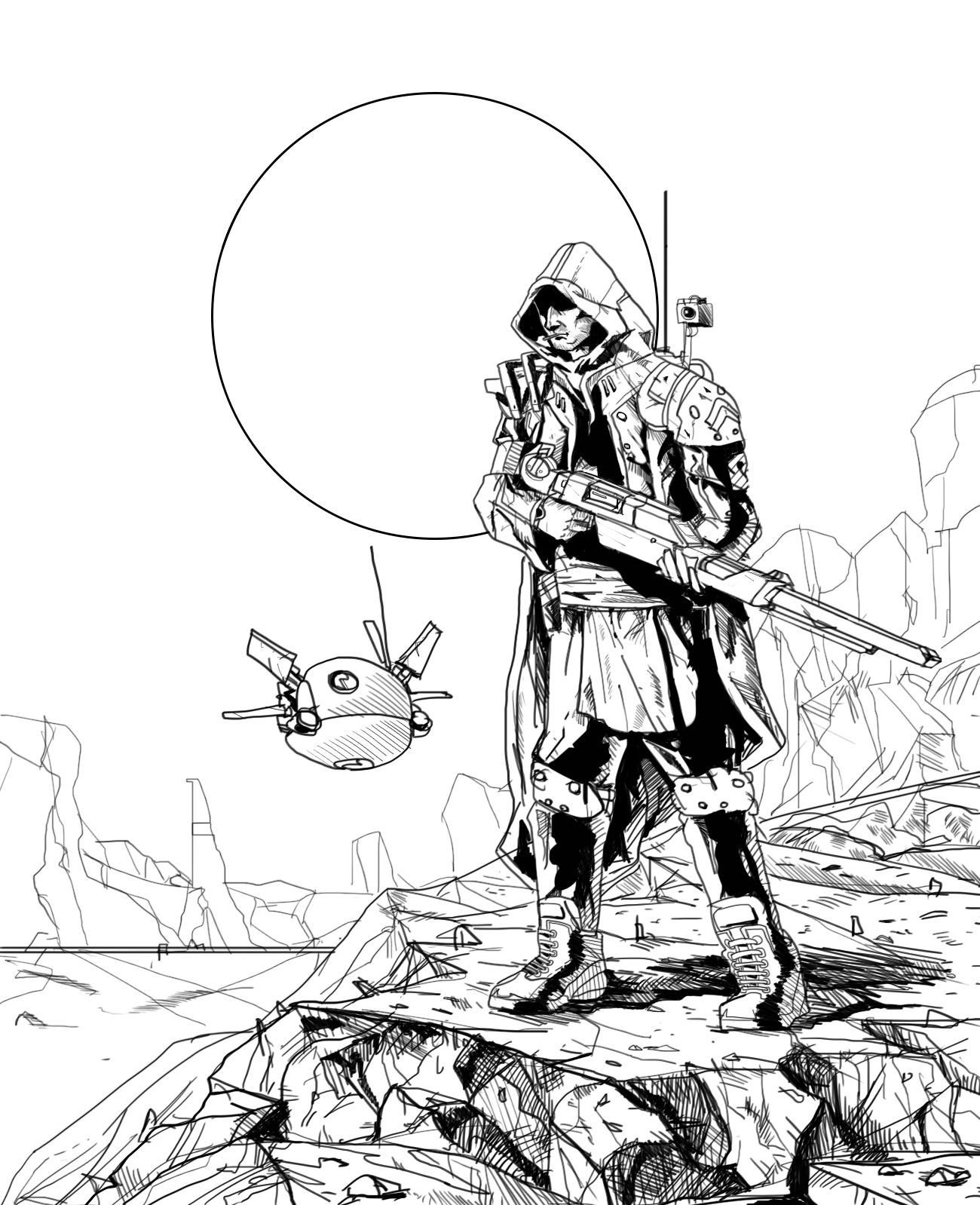 Third place goes to @wanaf for his entry "Trial By Comics : Desert Sniper Inked". I love the lose inked lines and composition for this, and as I've said a dozen times, progress photos mean so much to me and many of those other followers of Trial by Comics! This was a
Here are some of the other entries from incredible Steemit comic artists that all deserve a follow if you're looking to fill your feed with brilliant creators!
@huslein.slash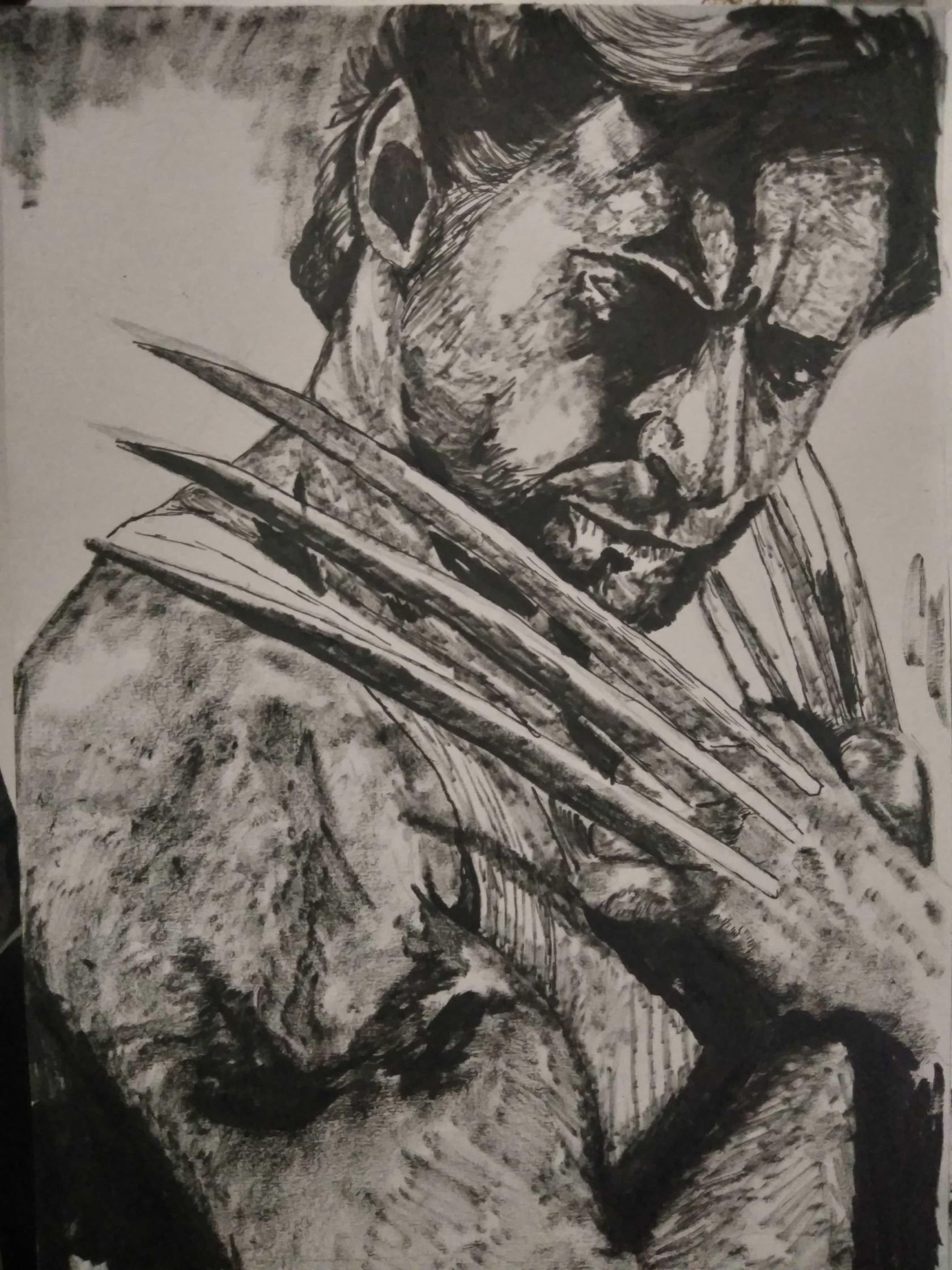 @holcombart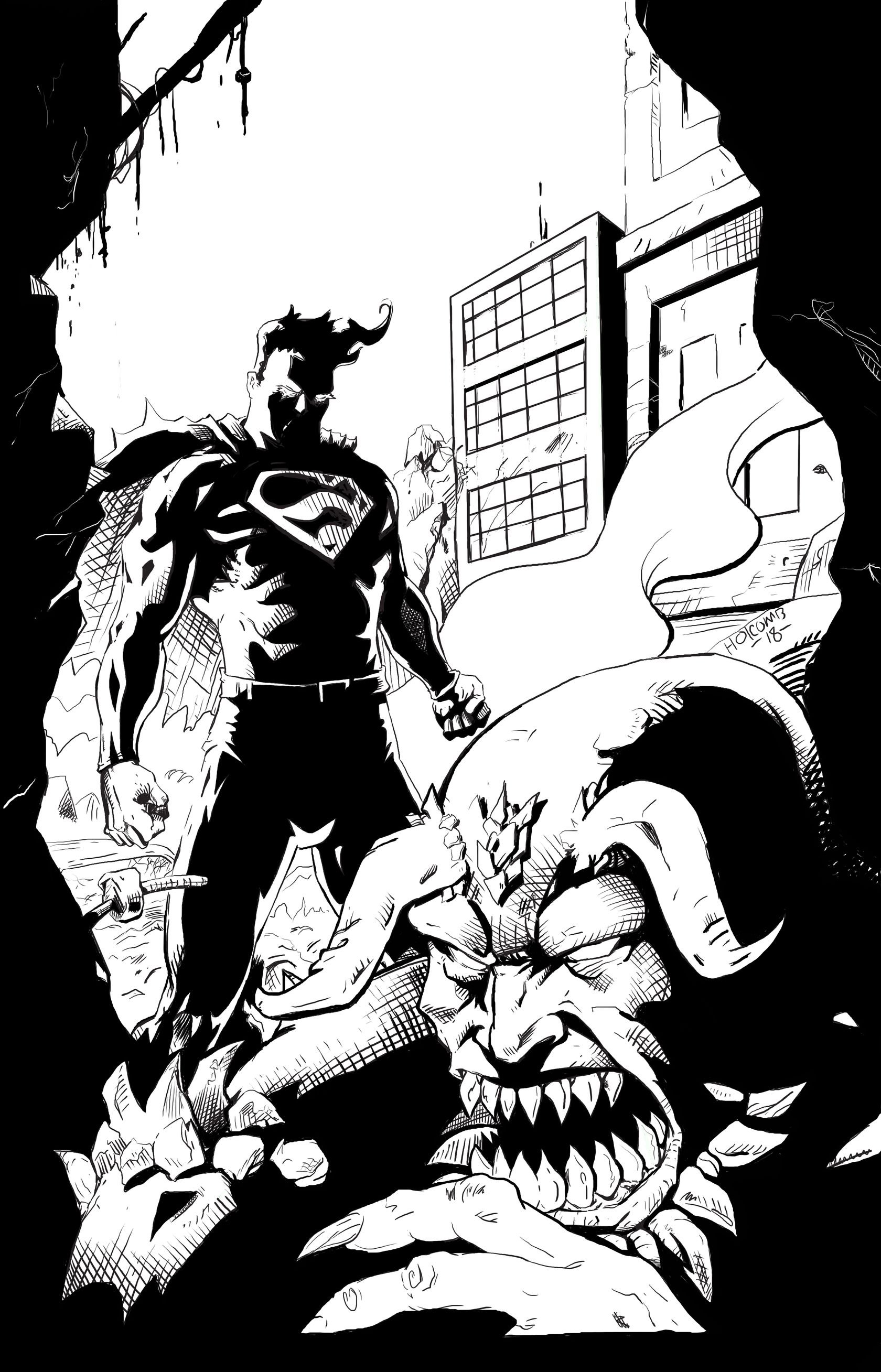 @katari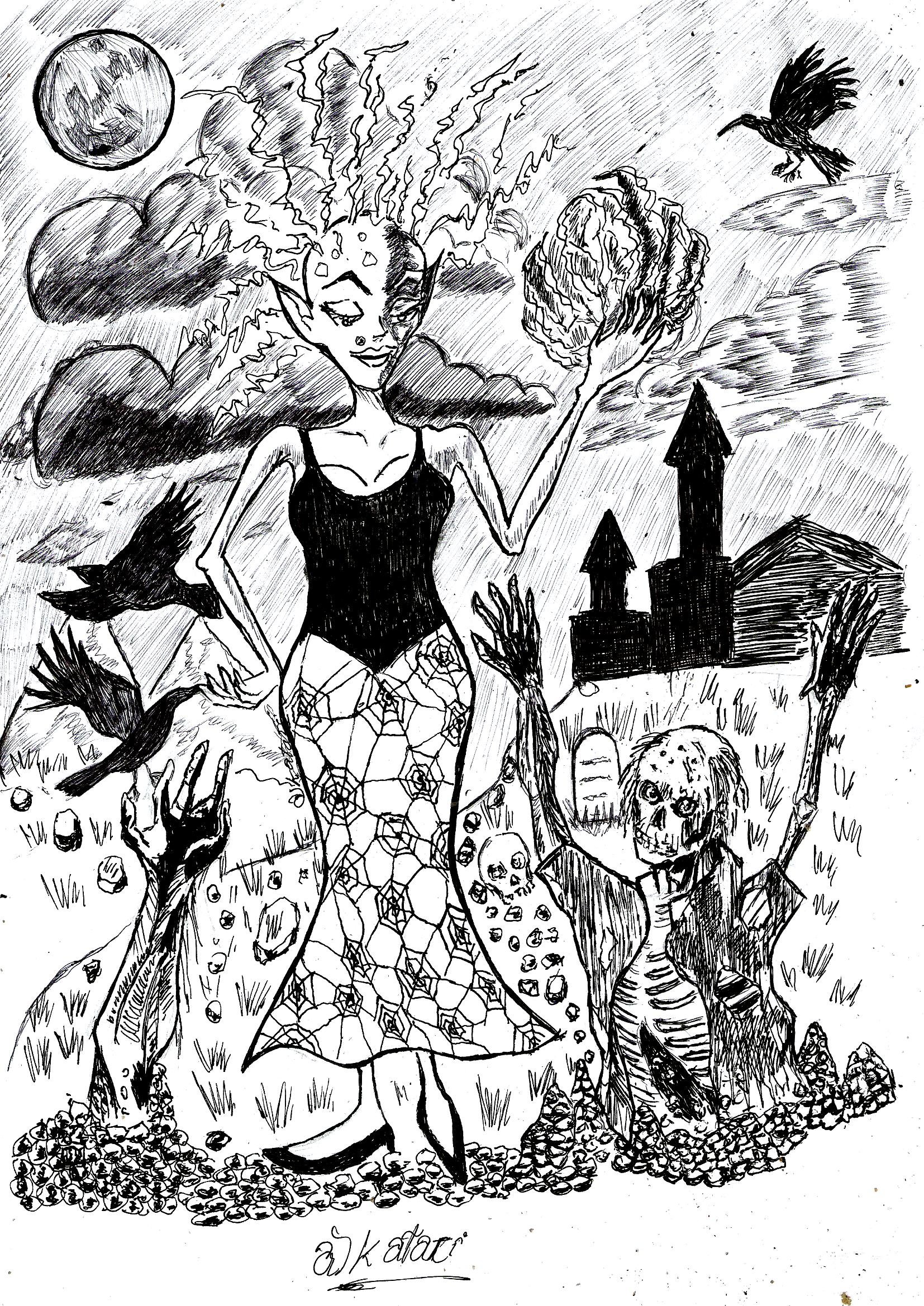 @yanes94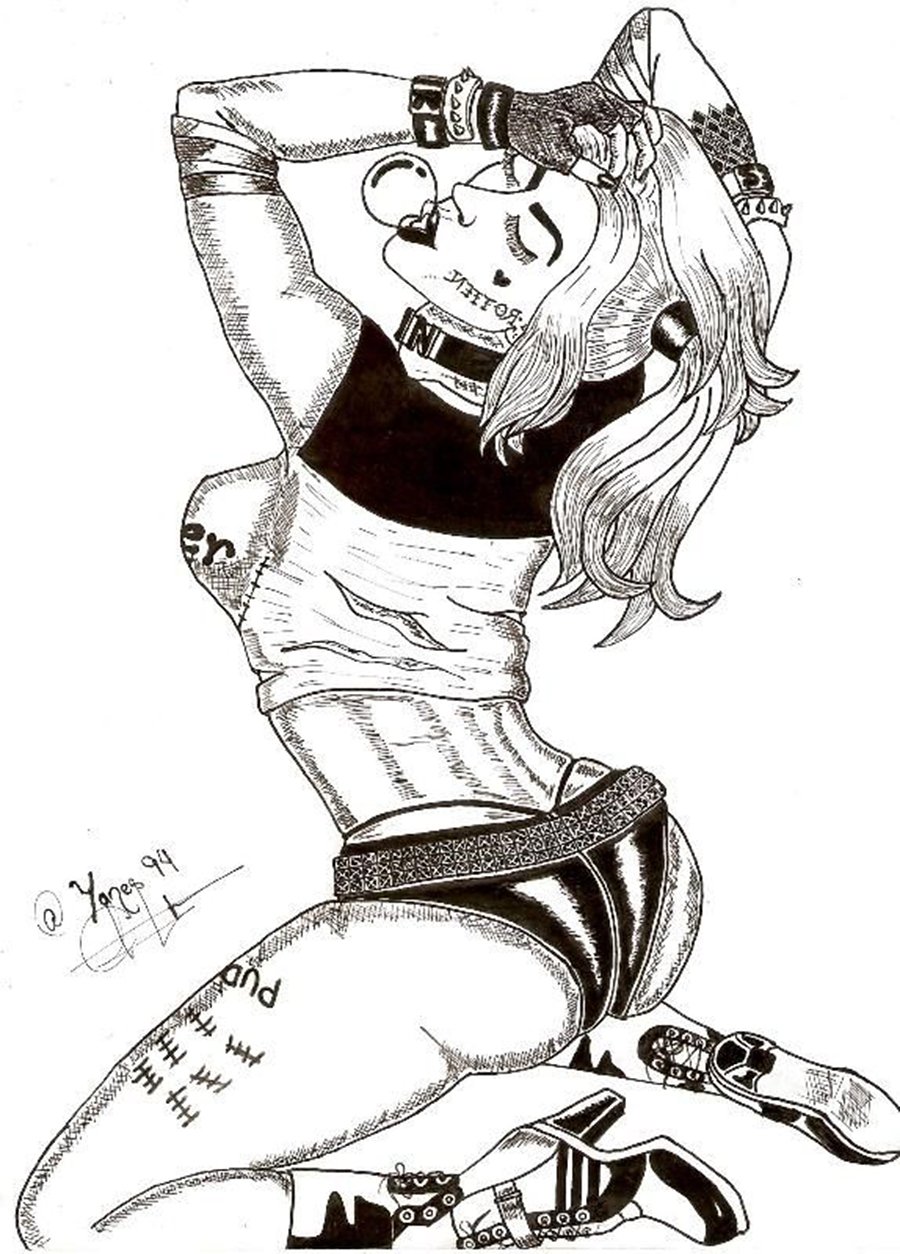 @cryplectibles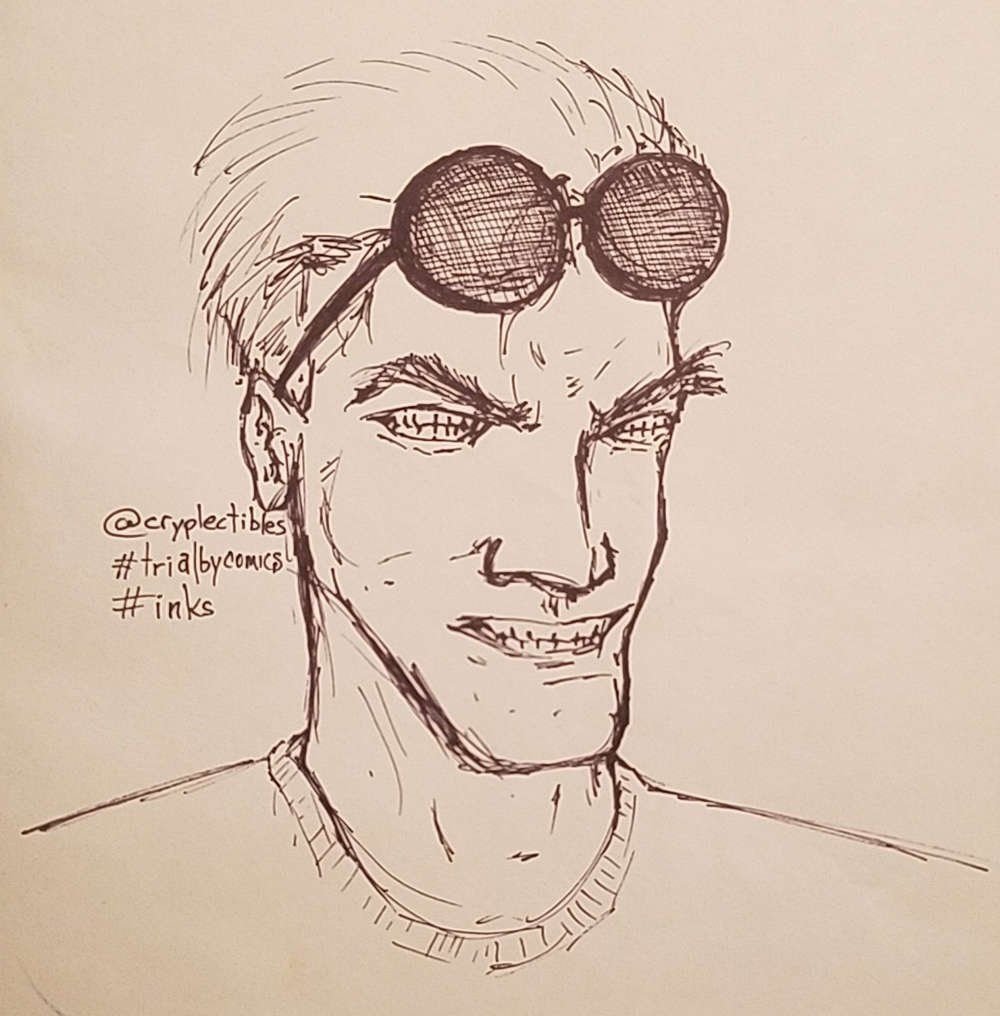 As I mentioned at the top of the page, we are entering in to the last of three fundamental series and this week's challenge is "Colors". Flatting, texturing, shading, values. All of it. Just give us your best examples of coloring in the comic art/illustration realm. Process documentation always gets priority for winners, so keep that in mind. 
Deadline for "Colors" is Sunday, March 11th 5:00UTC 12:00a.m. CTS
 
Rules 
• Up to three entries per trial round [weekly].
• Original artwork only 
• Winners will be chosen based on quality of work, submitted before deadline and ability to adhere to the weekly trial theme 
• Must resteem the contest post you're participating in 
• Must include #trialbycomics hashtag [please note the change because this is how we will find your entry] 
As always, thank you all for keeping Trail by Comics alive and well. It's astounding to me how prolific the #trialbycomics hashtag is when I search it. Hundreds of works of original art, every week! Join our Discord to share your work, theme suggestions or to sponsor the next challenge. For more comics, illustration and art, follow me here @kommienezuspadt. I post often. Have a great night!