Las Vegas: Look at all the lonely people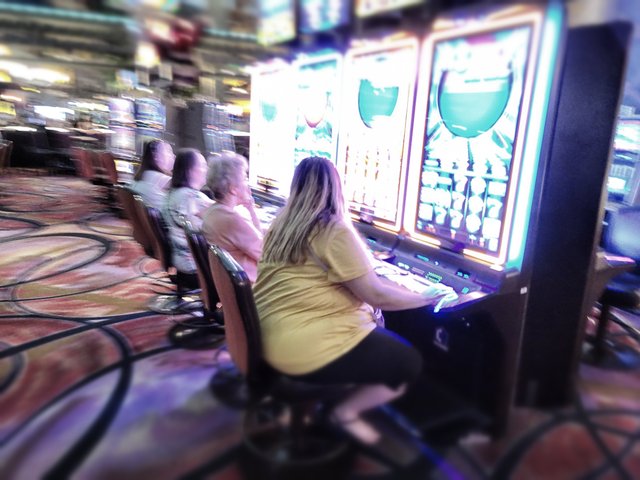 Ah, look at all the lonely people, it says with the Beatles, all the lonely people, where do they all come from? John, Paul, George and Ringo looking down these days from the top of "The Miracle", one of the huge casinos in Las Vegas, down to all the lonely people and it seems like the Fab Four asking really "Where do they all belong?"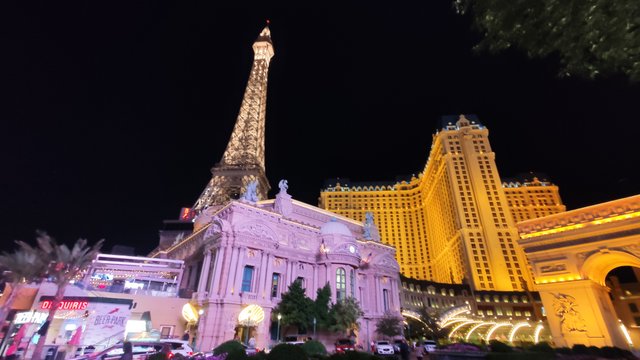 It`s no answer in this town, the worlds capital of bad luck. Las Vegas has 130 casinos and they're all take 30 percent of the stakes before they pay profits to the gamers. Not a bad business, because 40 million people every year come to Vegas to play the game thats lost before the beginning: Try to put 10 bucks into a slot machine. They´re disappeared faster as you can say "Damned!"
Then you see the old ladies sitting at this machines in the early evening. And deep in the night. And still early in the morning. They look like machines themselves, gray and unhappy how they fight with the electronics, with the blinking lights and ringing bells. Winning is impossible in this town unless you become a meatier or an electrician and you rent a flat wide away from the Strip. Than you earn 40 $ an hour and you can dream about to buy a house in the endless suburbs they build all around the city.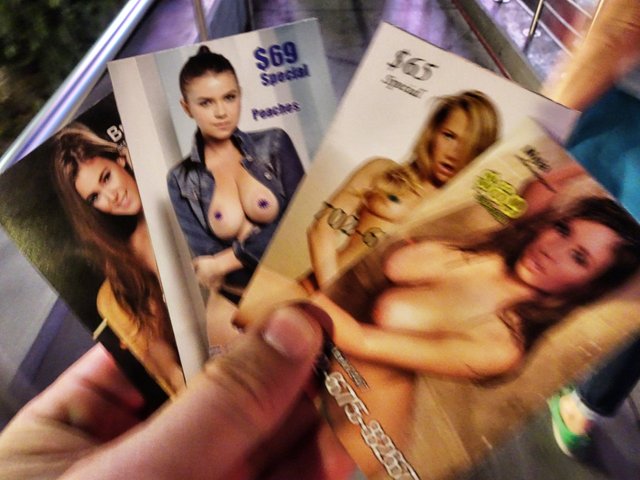 Las Vegas is founded by mormons and it is only 114 years old. It has not enough water, it has summers hotter then hell but today it is famous for his hotels, his richness and the shows at the hotels. If you're on the Strip you can see special offers like busses deliver girls to your door, baths from pure oxygen and writings on the wall that said "Wanna coke, call ...."
Glamour is only the surface, the light, the professional smiles. On the boardwalk the dark side of the fortune sit on a cardboard and asks for help.
More pictures under the link-section.
Follow me on my journey through America:
Red Rock Canyon: Road under the ocean
The dry throat of the desert
Mt. Withney: High on thin air
Eating flies on Mono Lake
80.000 miles of steel wire
Beyond the everlasting trees
Crazy climbers at El Capitan
The wonder of the Sierra Waves
Into the home of horror
Where Easy Rider is alive
Blue skies over Alabama Hills
![las vegas 3.jpg]
(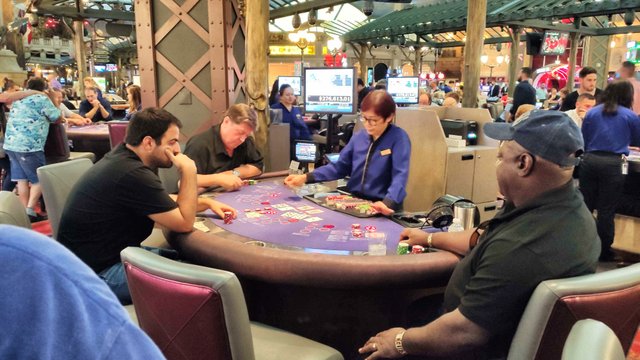 )