Red Rock Canyon: On a Loop road where once was an ocean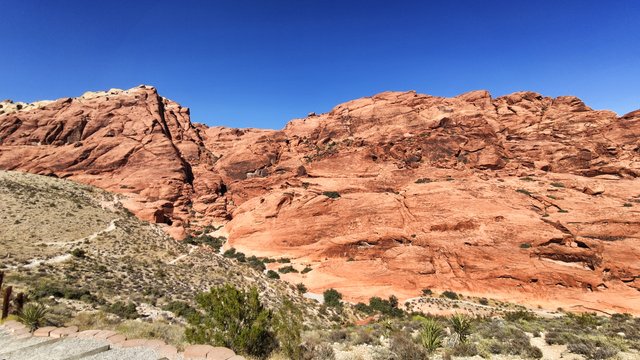 No, no. If you think you're on holy ground of Rock'n'Roll you missed one important point: the Red Rocks Amphitheatre where U2 once recorded the unforgetable live-album "Under A Blood Red Sky" is not a place in the Red Rock Canyon near Las Vegas. It's build into a rock structure near Morrison, Colorado, 10 miles (16 km) west of Denver. Bet you're not the first one who is mixed it up: There are 33 Red Rock Canyons in the United States, five of them are parks. Welcome to the club!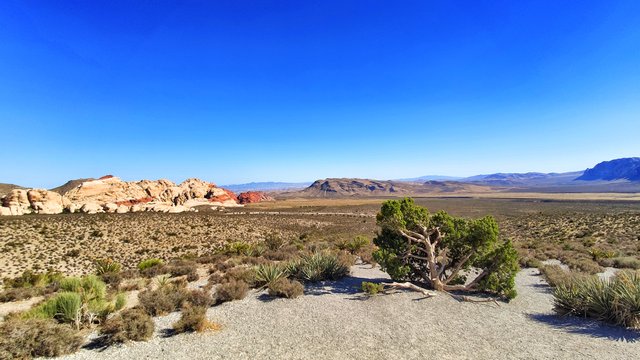 But this is no reason to turn your back to the Red Rock Canyon in between the Spring Mountains in the high desert of Nevada. If you don´t want to miss a real treasure. The formerly sea bed, where 400 milion years ago was a part of the Pacific, has more wonders to show as Las Vegas, the capital of wrong luck 15 miles east.

Red Rock Canyon is a National Conservation Area thats features a one-way 13-mile scenic drive, hundreds of hiking and trails, plants and wildlife, geology, camping, cultural resources and much more. A Visitor Center right behind the entrance offers information, rest rooms and an exhibition about the things you wanna know from the past and the presence of this area that has only been protected since 1990.
Red Rocks is a part of the dry and dusty Mojave Desert, but with it's sandstone peaks and high cliffs and colored rock formations that look like stacked sacks RRC is different from the rest of the desert. It's very high: The highest point in Red Rock Canyon Park is La Madre Mountain, 8,154 feet (2,485 m) high. Other rock walls are even up to 910 meters high. Some of them are truly red, some others are white, black or yellow.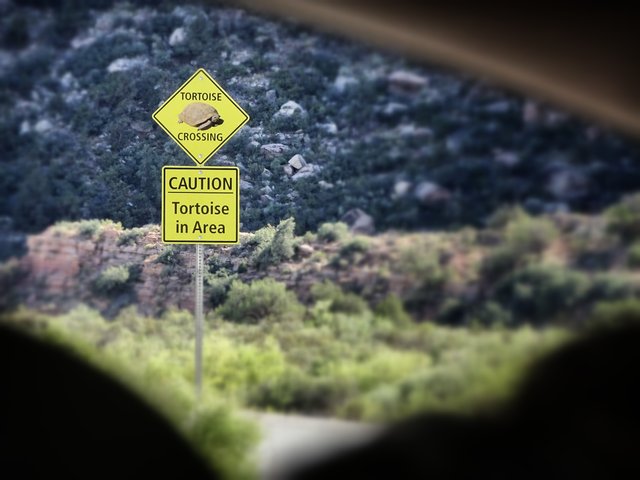 Mixed are the wildlife too. There are thousands of different species of plants and animals in the Red Rock Canyon. More than 600 different plant species, such as yucca plants, agaves and bushes grow here. And among them live rabbits, squirrels, sheep, desert turtles and rattlesnakes. So the rangers said that this area - not the famous Yosemite, not the famous Yellowstone and no other famous National Park - is home to the world's most geologically and biologically interesting things.
And it is interesting for Hollywood too. "Fear and Loathing in Las Vegas" was filmed here, "Bells of San Angelo" (1947) "The Stalking Moon" with Gregory Peck too. When you're riding the 13 miles long one-way loop road you will be quick understand what directors and roundabout two milion visitor fascinated here: it's a spectacular desert landscape, a real natural beauty and a labyrinth of several side streets with looks and trailheads to many hiking paths, very hot here in summer, sometimes in winter with a little bit of snow.
More pictures under the link-section.
Follow me on my journey through America:
The dry throat of the desert
Mt. Withney: High on thin air
Eating flies on Mono Lake
80.000 miles of steel wire
Beyond the everlasting trees
Crazy climbers at El Capitan
The wonder of the Sierra Waves
Into the home of horror
Where Easy Rider is alive
Blue skies over Alabama Hills