Mount Whitney: High of thin air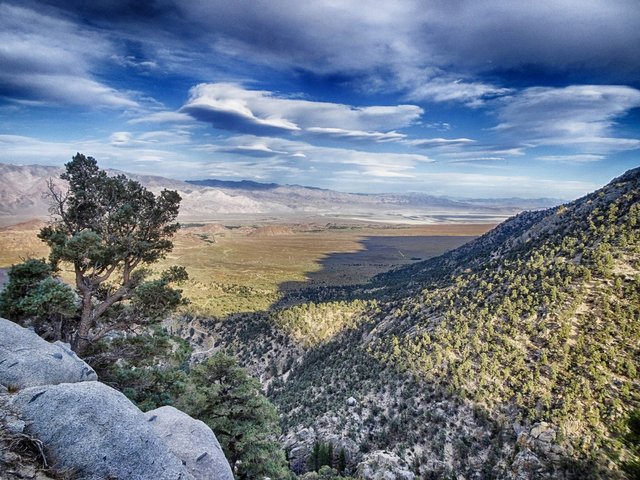 If you're looking eastwards from Lone Pine, a small town deep in Owens Valley on Highway 397, you'll see ii on the horizont, inbetween a wall of granite. You can't overlook the Mount Whitney or Tumanguya because he is about 14,505 feet (4,421 m) high and the tallest mountain in the contiguous United States. Fun fact: Only 76 miles away is from Badwater in Death Valley National Park, the lowest point in the United States.
How to come to the top? It's a long and spiral drive deep in the Sierra Nevada. Mount Whitney was named by the California Geological Survey in 1864, they named it after Josiah Whitney, but the first thing you see from the peak is… nothing. On the road to the mountain you're too close to the top. After a 15-mile-drive on the fascinating Whitney Portal Road, you reach some camping places, a small shop for coffee, water, jackets and fuil and the trailhead of the Mt. Whitney Trail, where you can get to the summit without special climbing gear .The Whitney Portal campground lies in a deep green vallay between some parking lots and mountain springs. It's a good place to acclimatize to the altitude.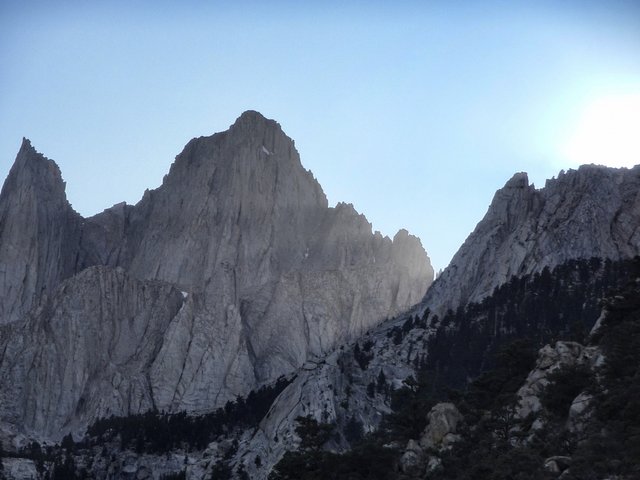 But it is not so easy to go further. Everyone who will go to he summit needs a wilderness permit for this trail. Yes, the trail is very, very difficult. It's a 22 miles round-trip with more than 6,000 ft (1,800 m) of net elevation gain, so you can't do it in one day if you not a Superman. Otherwise many people think they can do it: The comfortably roadtrip to the start let you overcome the first 2,458 meters of altitude by car and this means that hundreds of hikers are coming every day to find out how hard it ist.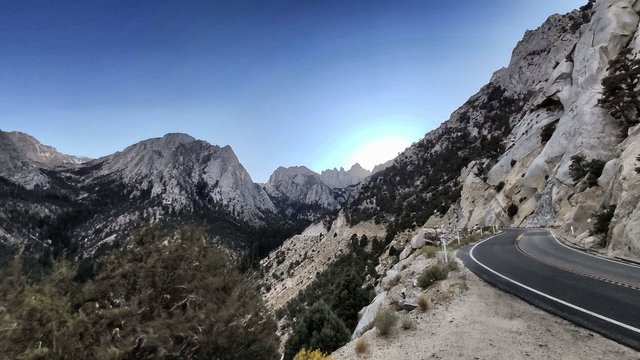 The Inyo National Forest Wilderness Reservation Service stopped them. At Portal you can do a short roundtrip along the parking lots an tent places, but it is no chance to go to the summit without a permits regardless for day use. And remember: You cannot see the summit from this place. And instead of wild bears you can see only bear signs, bear food container and an lot of squirrels.
Follow me on my journey through America:
[80.000 miles of steel wire](https://steemit.com/travelfeed/@koenau/a-miracle-out-of-80-000-miles-of-steel-wire-the-golden-gate-bridge)
[Beyond the everlasting trees](https://steemit.com/photography/@koenau/beyond-time-the-everevereverlasting-trees)
[Crazy climbers at El Capitan](https://steemit.com/photography/@koenau/el-capitan-crazy-climbers-above-the-reality)
[The wonder of the Sierra Waves](https://steemit.com/photography/@koenau/gods-clouds-the-sierra-waves-of-owens-valley)
[Into the home of horror](https://steemit.com/photography/@koenau/the-rock-alcatraz-home-of-horror)
[Where Easy Rider is alive](https://steemit.com/photography/@koenau/richfield-gas-station-where-easy-rider-is-alive)
[Blue skies over Alabama Hills](https://steemit.com/photography/@koenau/blue-sky-over-alabama-hills)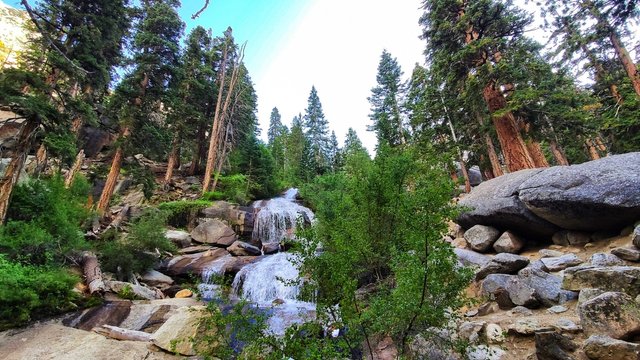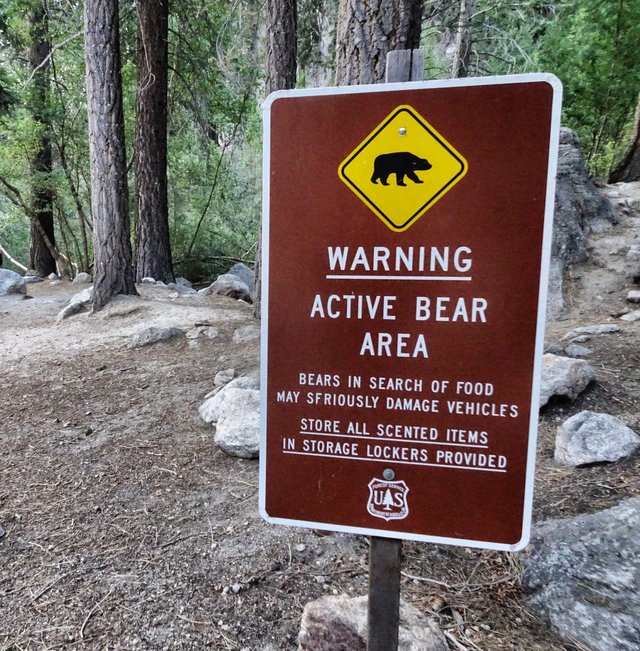 ---
View this post on TravelFeed for the best experience.