A miracle out of 80.000 miles of steel wire: The Golden Gate Bridge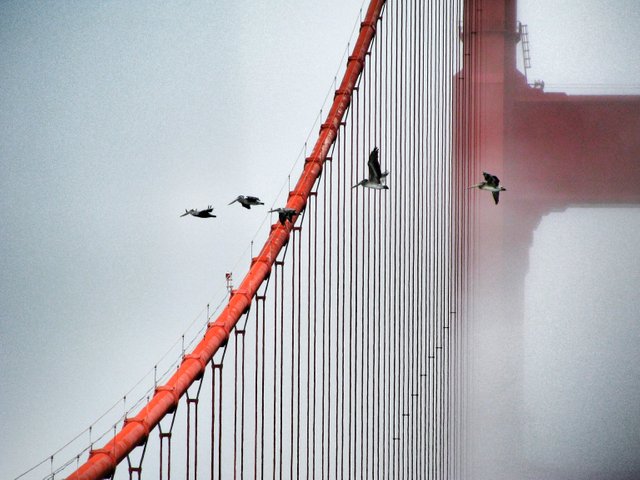 Red, white and blue like the american flag, that's the Golden Gate Bridge near San Francisco under a sky with some small clouds. The Gateway to the San Francisco Bay is one of the most popular signs worldwide and world's best known bridge is it too. Under treacherous currents fog and constant wind it was a great challenge to build the bridge over the widespread distance. To cross the mile-wide strait, the suspended structure needed to be an unprecedented 4,200 feet (1.280 meters) long. When the Golden Gate Bridge opened on May 1937, it was the world's longest single-span suspension bridge.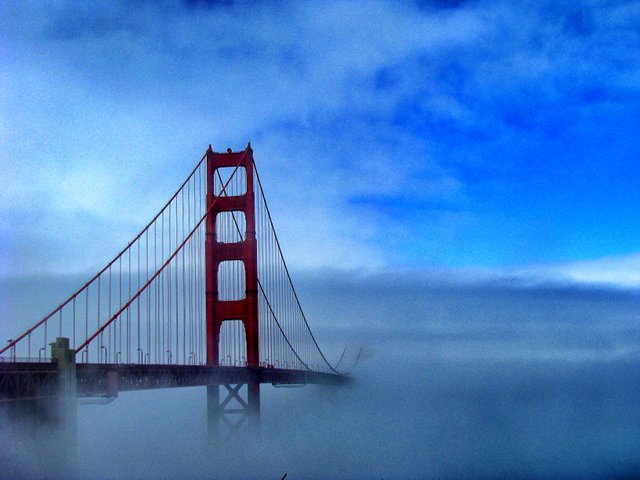 But this is not for what the bridge is famous nowadays. Since than other bridges have surpassed it in size, but it remains incomparable in the magnificence of its setting and his picturesque scenery. Is it the most photographed bridge in the world? Nobody knows, but if you're near the bridge on a sunny or foggy day, you will have no doubt.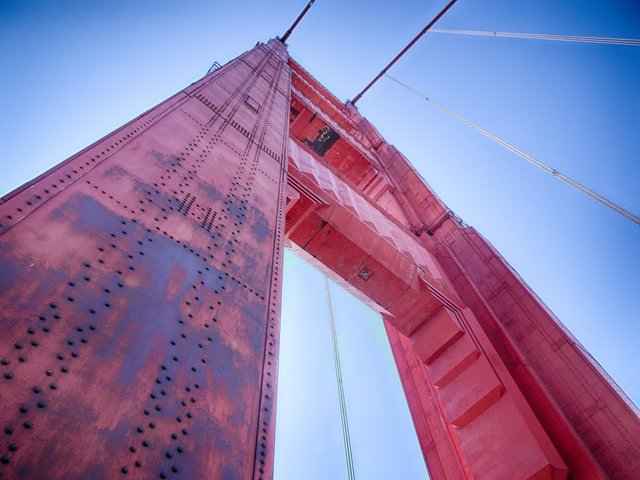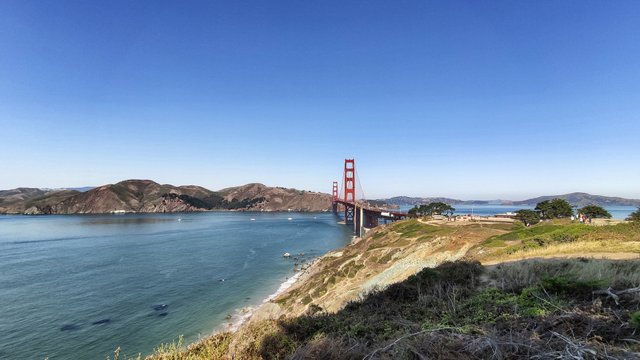 And it isn't surprising. The Golden Gate Bridge carries both U.S. Route 101 and California State Route 1 (Pacific Coast Highway) across the strait and features a pedestrian walkway on the right side where you can see the bay, the city, the small beaches, the pelicans flying above you and the surfers 200 meters lower. All of this is held by 80.000 miles (129.000 kilometers) steel wire, painted with a color named "International Orange". The architect Irving F. Morrow took this magic tone, because he thinks it harmonised well with the hills nearby and contrasted with the ocean and the sky.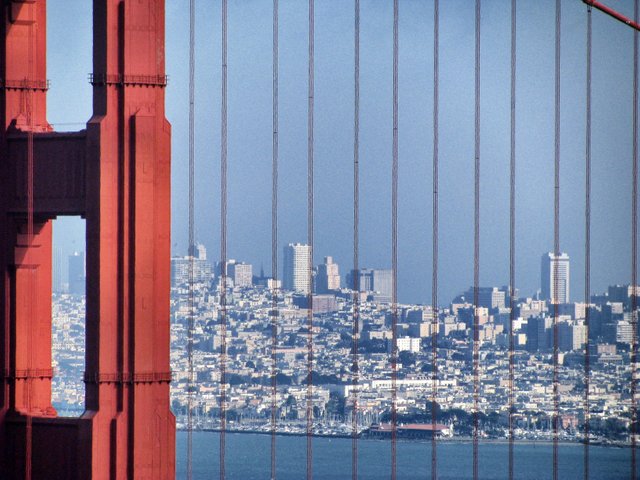 He was right. 86 years after the construction, who starts with heavy storms and fogs that caused a first accident on August 14, 1933, as a cargo vessel collided with the access trestle and causing serious damage, the bridge fascinated tenthousands of tourists every months. They see a Golden Gate Bridge thats fighting against the entropy every day: A bunch of painters are busy to paint the bridge from the south to the north. When they're fineshed they're beginning right from the start again.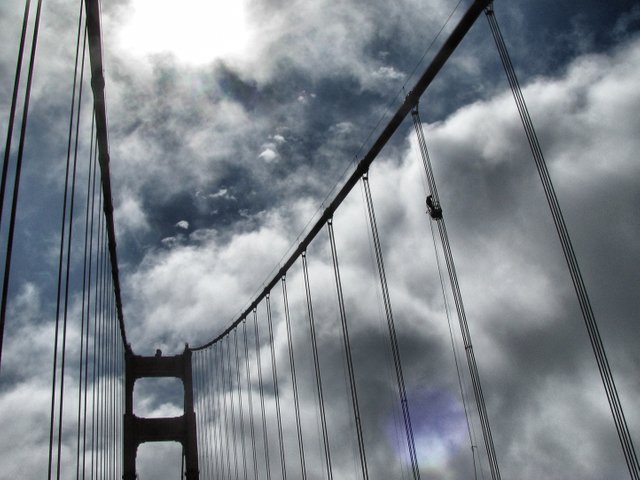 It's a never-ending fight with corrosive salt air, shocks caused by heavy vehicles and sunrays they trying to turn the majestic span into a scrap.
But since 86 years the brave men win.
A few more pictures for you: