Gods Clouds: The Sierra Waves of Owens Valley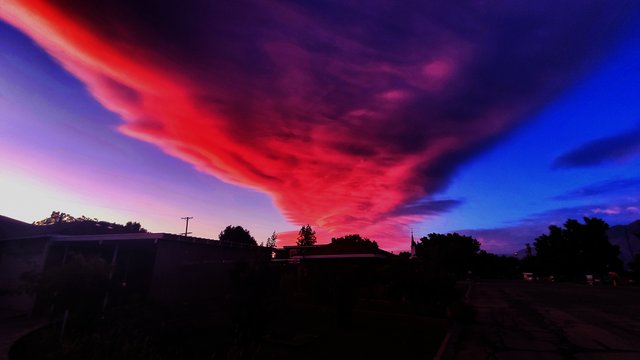 It's red, it's pink, it's black, blue and violet and it looks like a wedge on the sky, direct between the Sierra Nevada in the west and the mountain chain of Waucoba in the east. They call it "the Sierra Waves" or "the pink waves" or "lee waves" and this kind of clouds are typical for this valley of California.
It is the wind that creates the stunning formations of water vapor. The Lee Waves formed when winds hit the Sierra Nevada and are forced to rise from the peaks. On they're way they "suck" water and force the vapor to condense as it cools. On the leeward side of the mountain range the clouds remain stationary because for many hours and sometimes they build bizarre "rotors", looking like Ufos.
But if you live in Lone Pine you know: this region is not only an awsome place for looking to the sky, it is extremely turbulent too. Sometimes streamlines of the waves are mutating to strong downslope winds. Pilots are knowing this part of California as a special place for large-amplitude lee waves, feed from moisture of the Pacific Ocean and cultured from the stable air on the rim of the Sierra Nevada.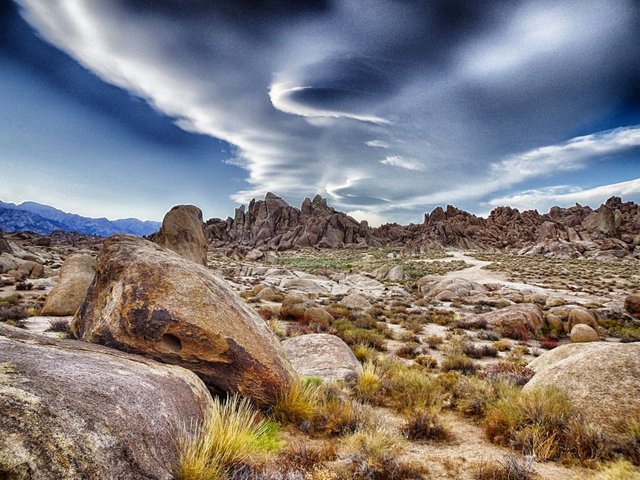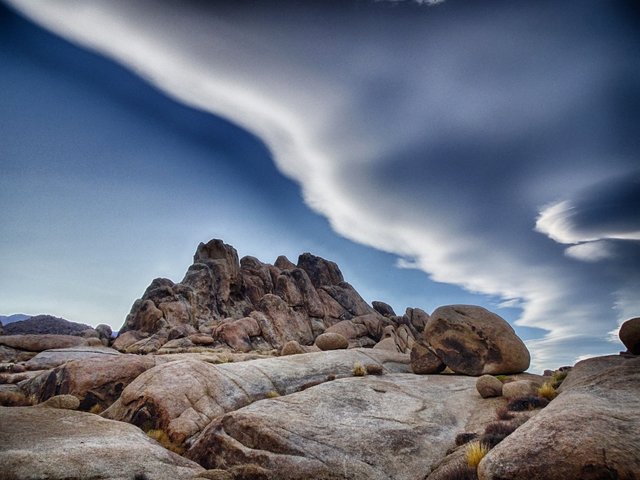 [//]:# (!steemitworldmap 36.593599 lat -118.066150 long Sierra Waves d3scr)