Blue sky over Alabama Hills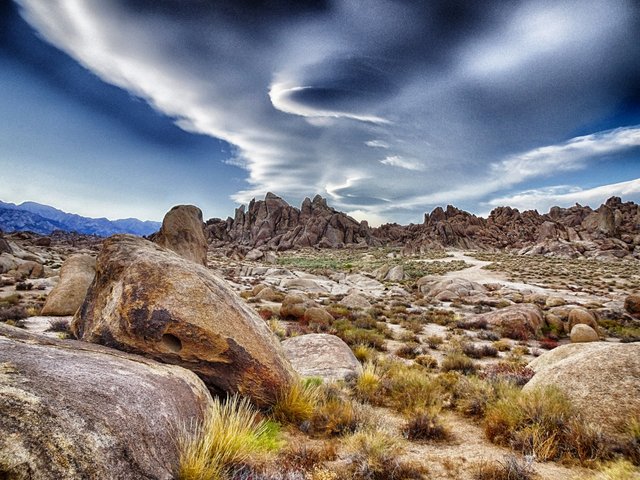 If you´re going to California you will find some places like no others in the world. This picture was made at the Alabama Hills near Mt. Whitney only a few steps beside the Mobius Arch Loop Trailhead. The hills are named after the confederation ship "Alabama". Here are the "Movie flat road" too where classic movies like "How the West Was Won" and "Gladiator" are filmed.
Without this kind of sky.