Beyond time: The Everevereverlasting Trees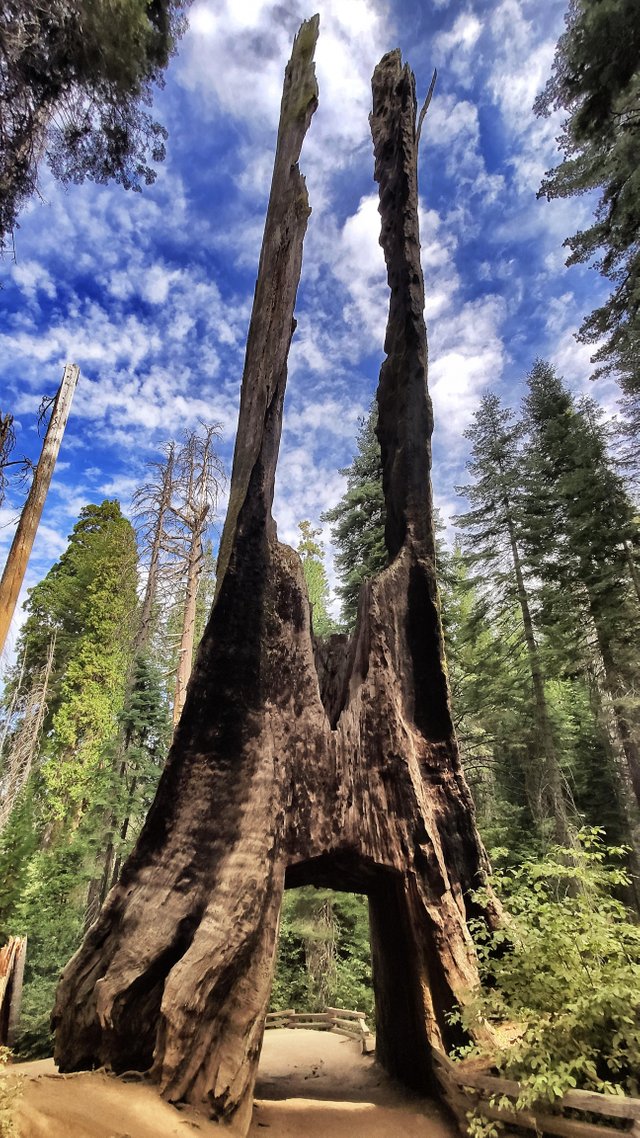 It's an land, old as the earth, green and wide and with clear and thin air. It's majestic. Archeological evidence shows that American lndians have occupied the area near the Tuolumne Grove for at least 6,000 years. Near the Yosemite Valley the Native Nations found their home at a time, in old Egypt the first pharao Pen-Abu wasn´t in charge. But some trees are testify the history: Ancient Giant Sequoias at the Mariposa Grove near the Yosemite Park's South Entrance and at the Tuolumne and Merced Groves near Crane Flat are witnesses for a time thousends of years ago.
"Life is old there, older than the trees" and "younger than the mountains, growin' like a breeze" like John Denver rhyme. These trees are not the oldest, not the highest and not the most of it's kind in California. But they are awesome if you stand near the unbelievable trunk, wide enough that ten men can not wrap him around. As this tree was thick as a normal spruce the Romanian Empire was build. When it had grown to the thickness of a large oak the
Some reports claim that the first European American to see the Tuolumne Grove was Joseph Walker, who passed through in 1833. Others argue that it was the Calaveras Grove or Merced Grove that he saw. ln 1858, a hunting party from the Gold Rush town of Garrotte (now Groveland) reports that they followed a wounded deer into the Tuolumnea_Grove and that's how it started become a famous place for tourists of all nations.
Nowadays a regular street are near the trees, it's named Old Big Oak Flat Road. Sequoias are visible after a one-mile hike with 500 feet of elevation loss. But think about: There is now way back without having to climb up!