As my primary language is not English, there are probably some mistakes in my translation.
Remember that the person that speaks here is NOT me, Vincent Celier (@vcelier), but @japon, a French guy.
---
Back to Tokyo for two days. The fatigue begins to be felt. Hours of sleep less, kilometers markets every day. But morale is still high. We are off to a visit of the extraordinary bonsai garden of Kunio Kobayashi.
Kunio Kobayashi is a great bonsai master, he is known throughout Japan and has received numerous awards at national exhibitions. His nursery is open to the public, a chance!
So here I am again in transport, metro and train. The Shunka-en nursery is located a little away from the city center, in a huge residential area with pavilions as far as the eye can see. And then finally I arrive. I'm here ... I, who have been looking at these trees in books for years, can finally see them in real life.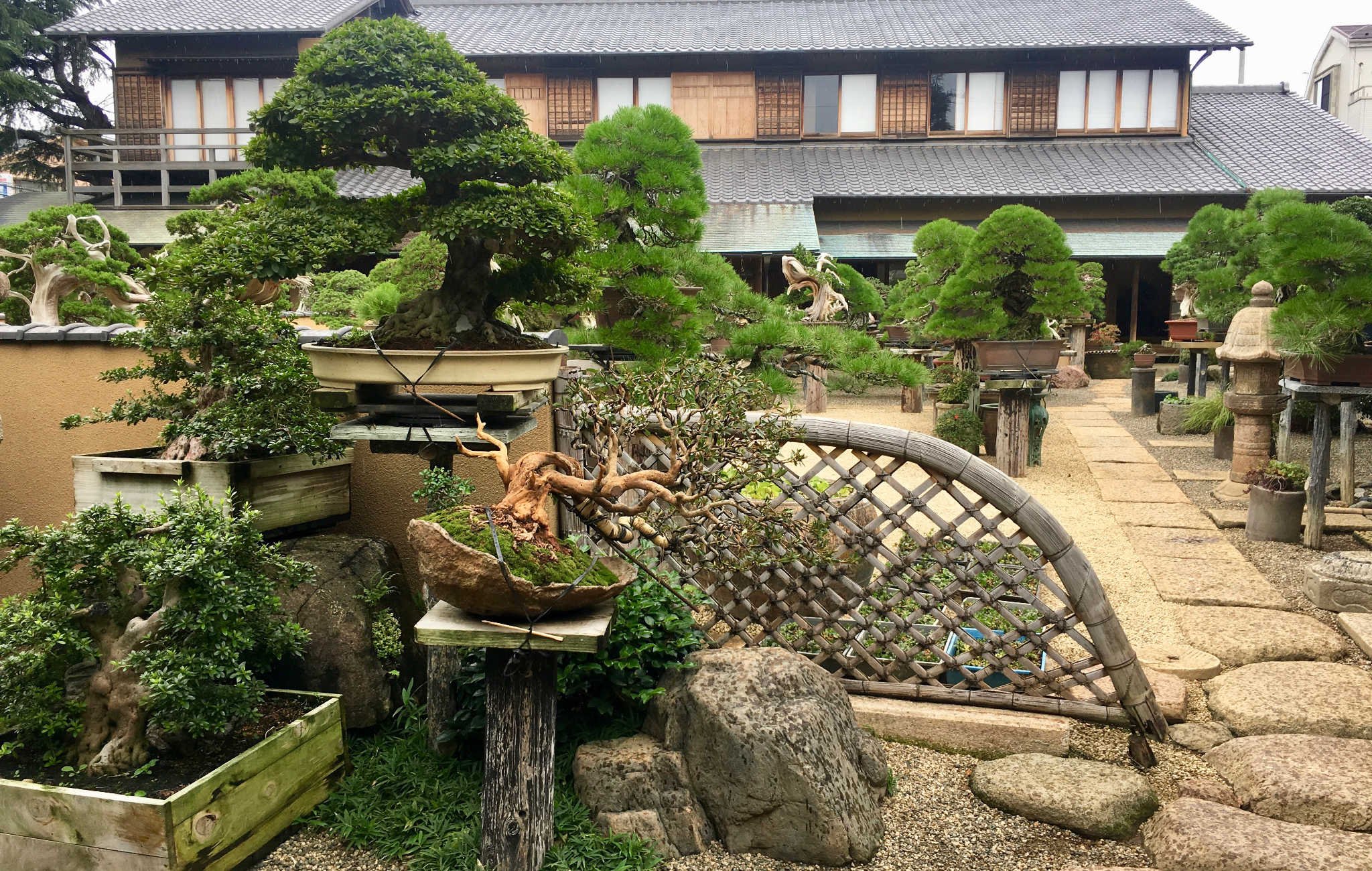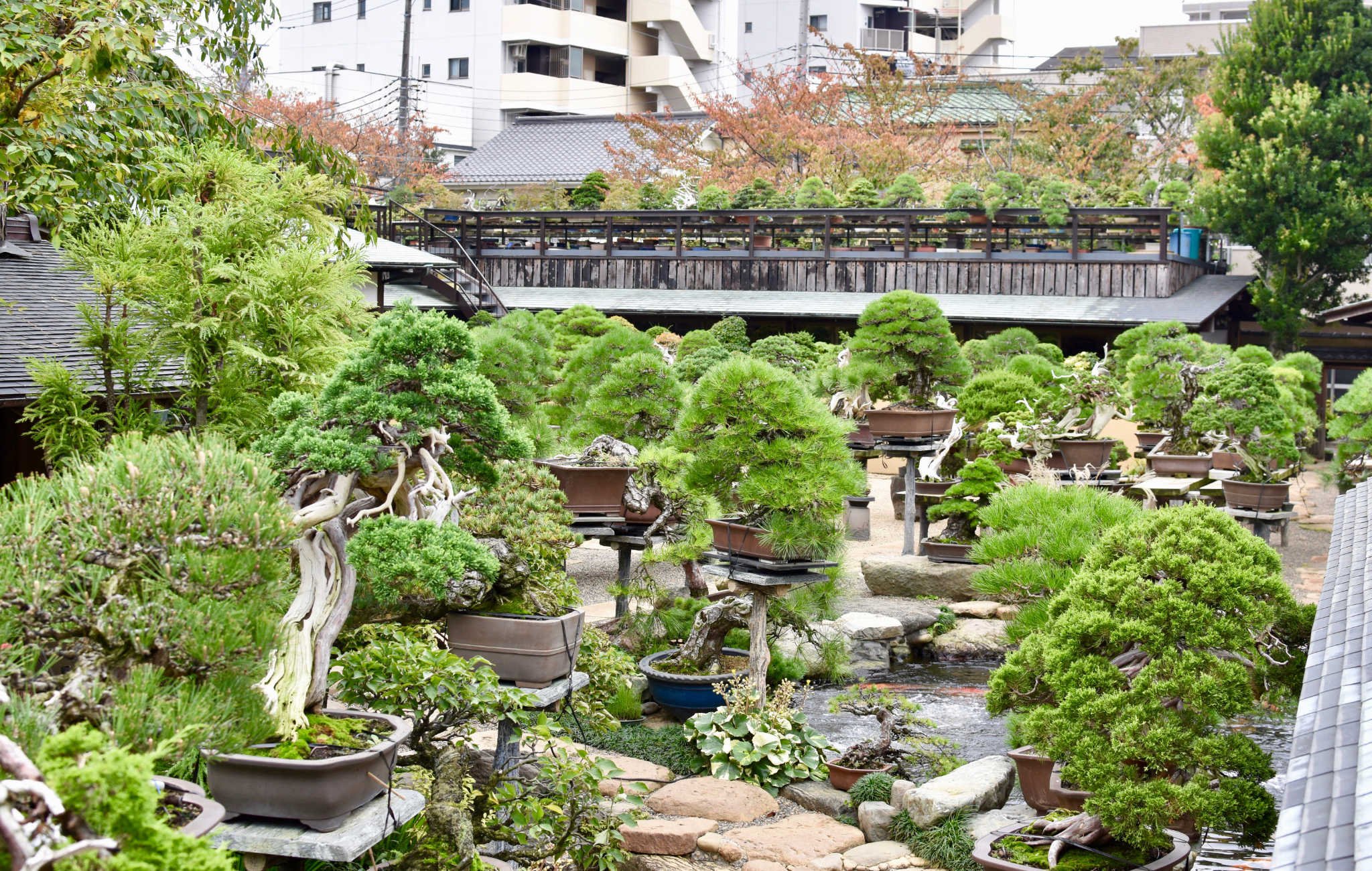 There are bonsai everywhere. In Japan, especially in Tokyo, space is worth gold. The biggest are installed in the center of the garden, and around the shelves with bonsai more beautiful than the others. Some are worth the price of a house.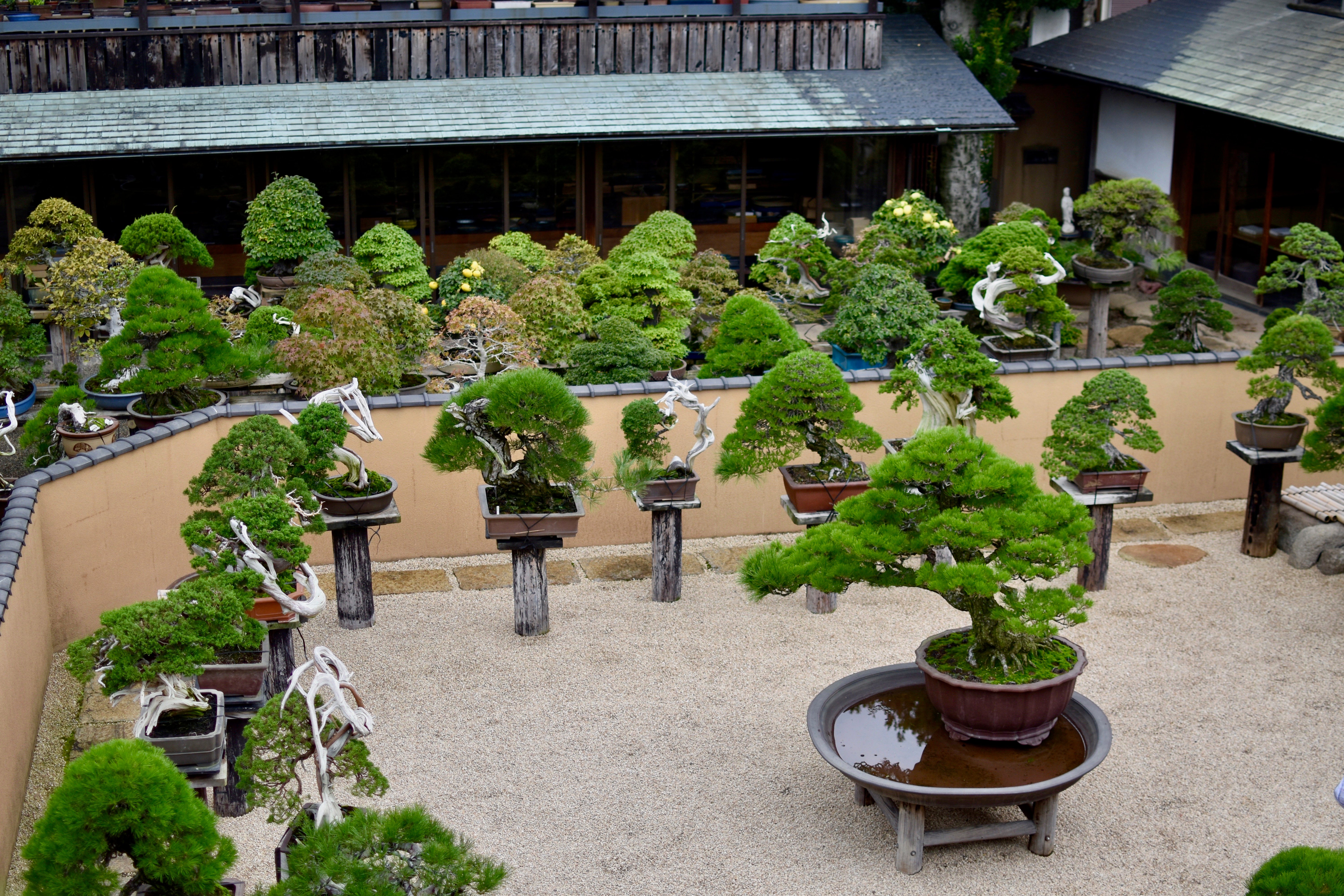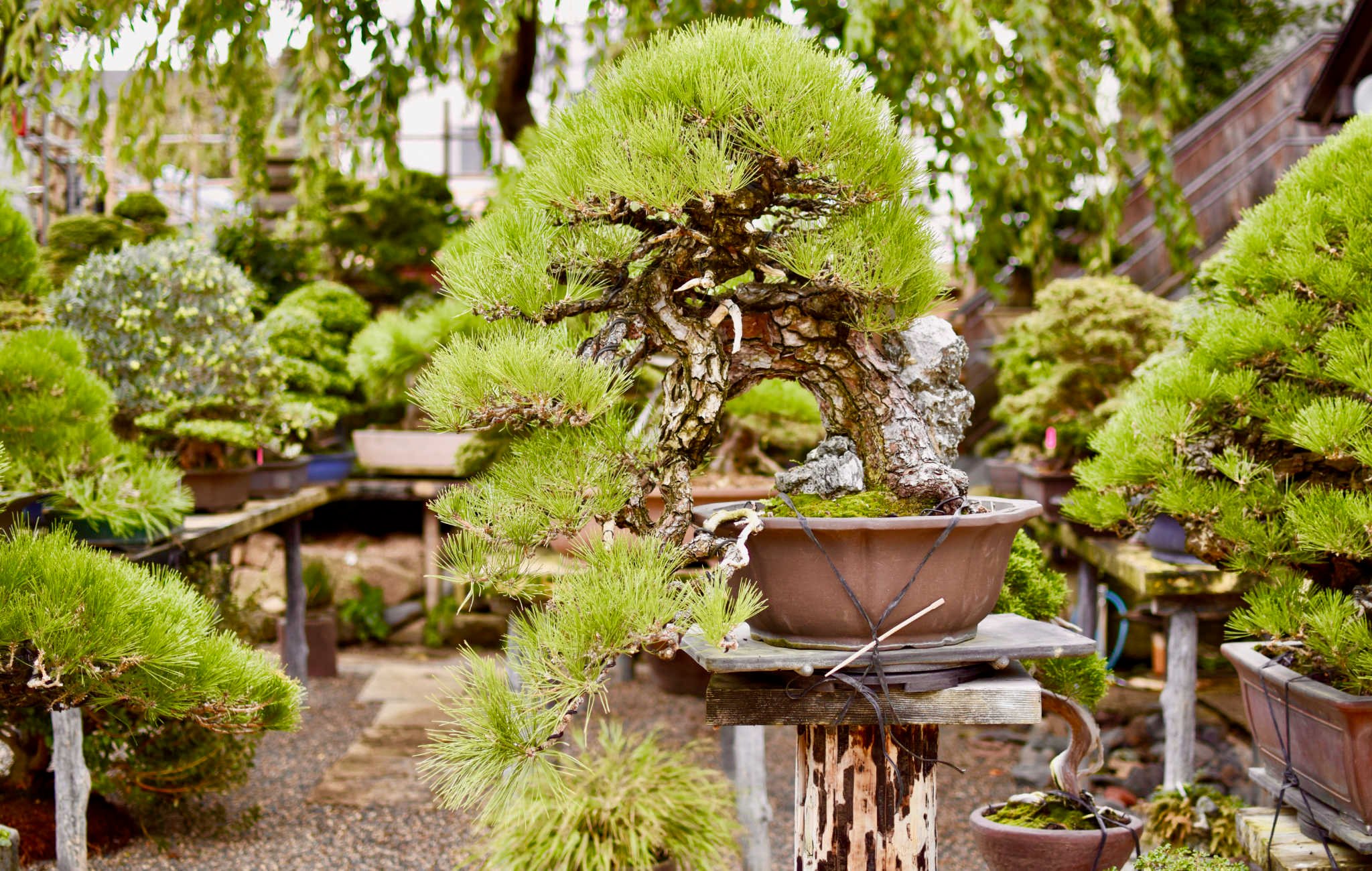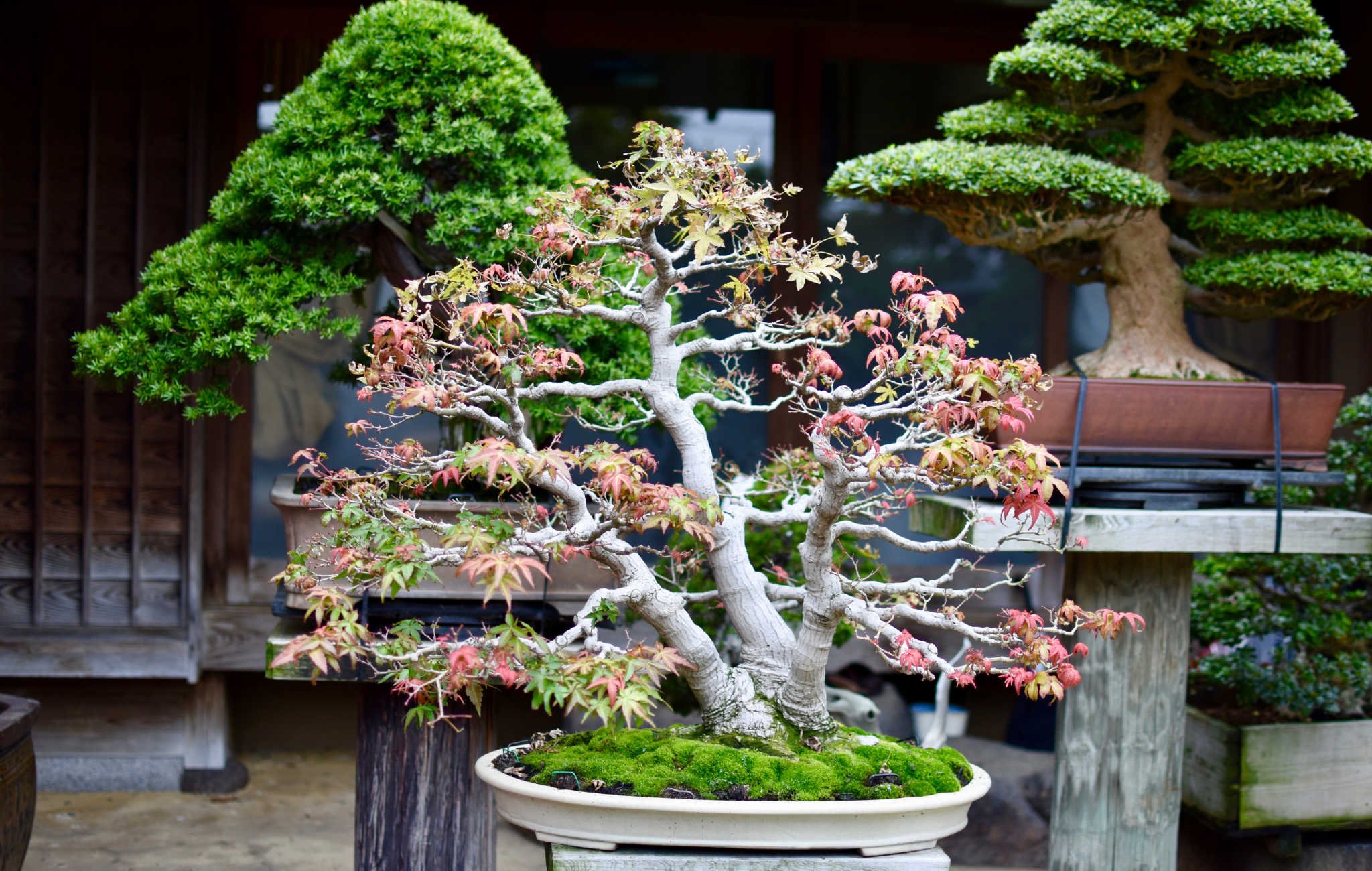 It's a living nursery, employees are busy with maintenance. Size, watering, pick up leaves and dead needles. Like a Japanese garden, each bonsai is perfectly maintained.
Many pines, but also some maples, juniper trees, fruit trees. Trees are often packed against each other. There are even on the roofs of adjacent buildings.
The main house has been converted into a museum. Tokonoma are decorated with bonsai and kakemono (hanging scrolls). Each Tokonoma marks the season (autumn), either by the tree itself (fruits or reddish leaves), or by the drawing on the roll.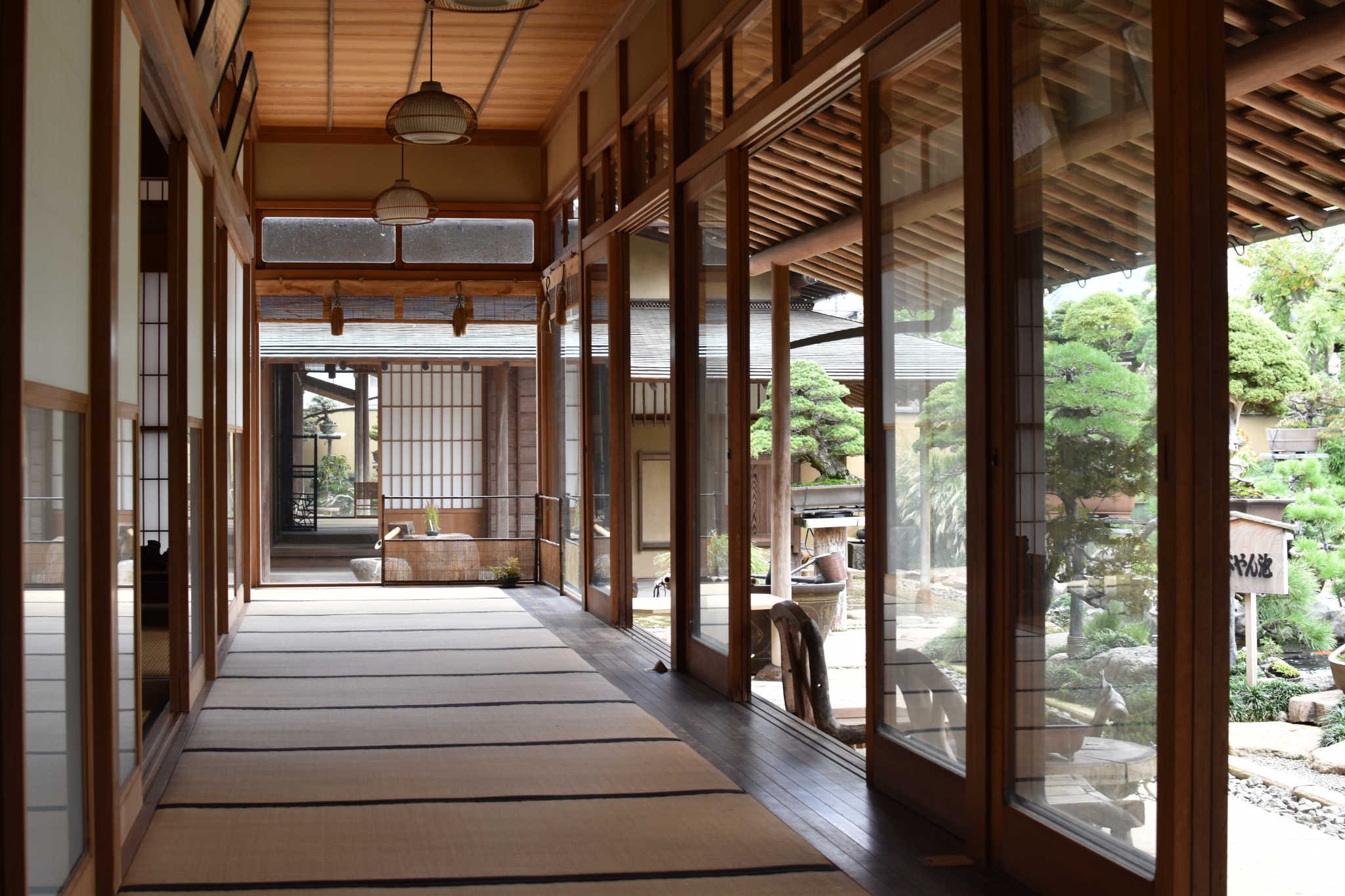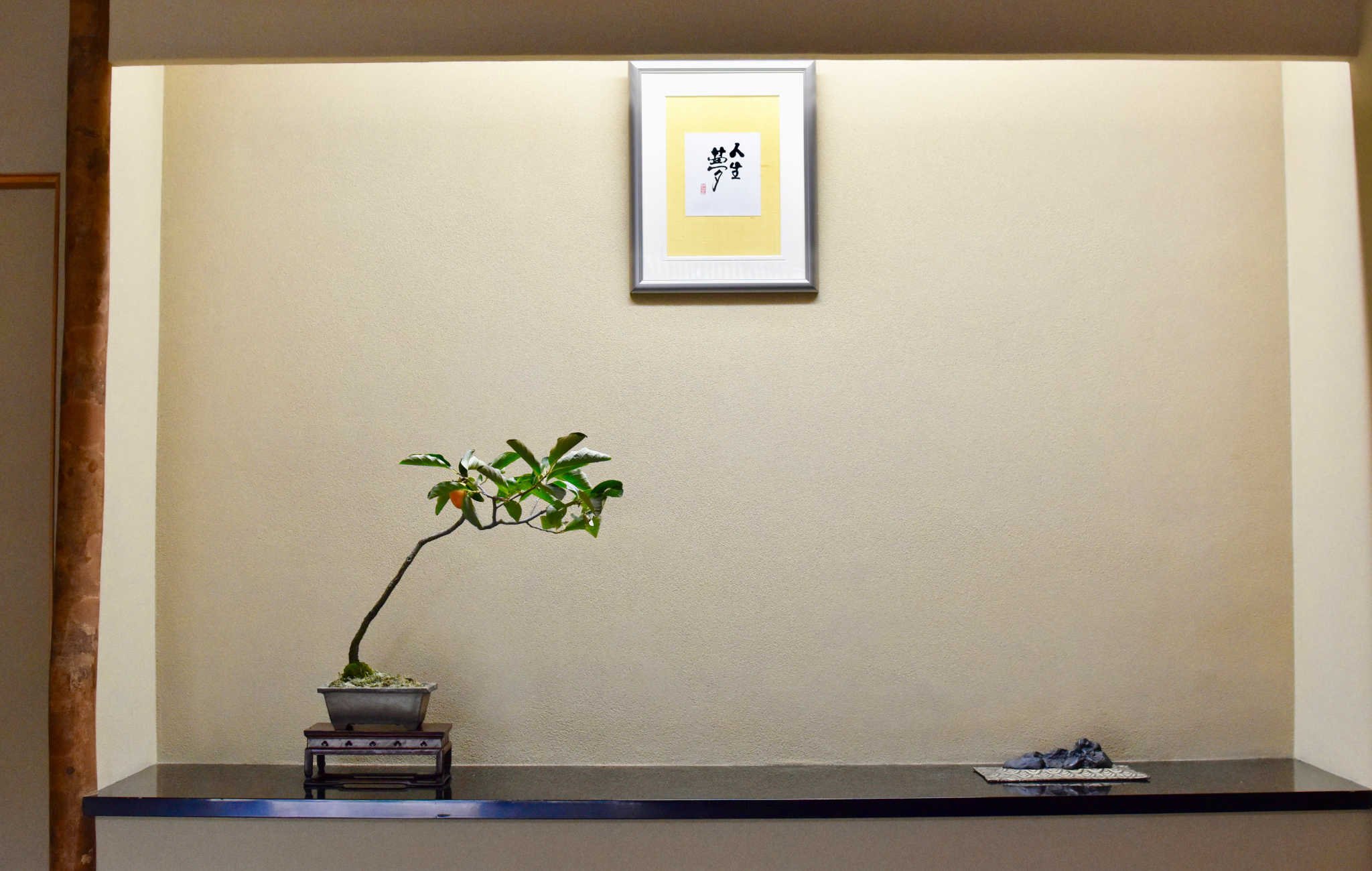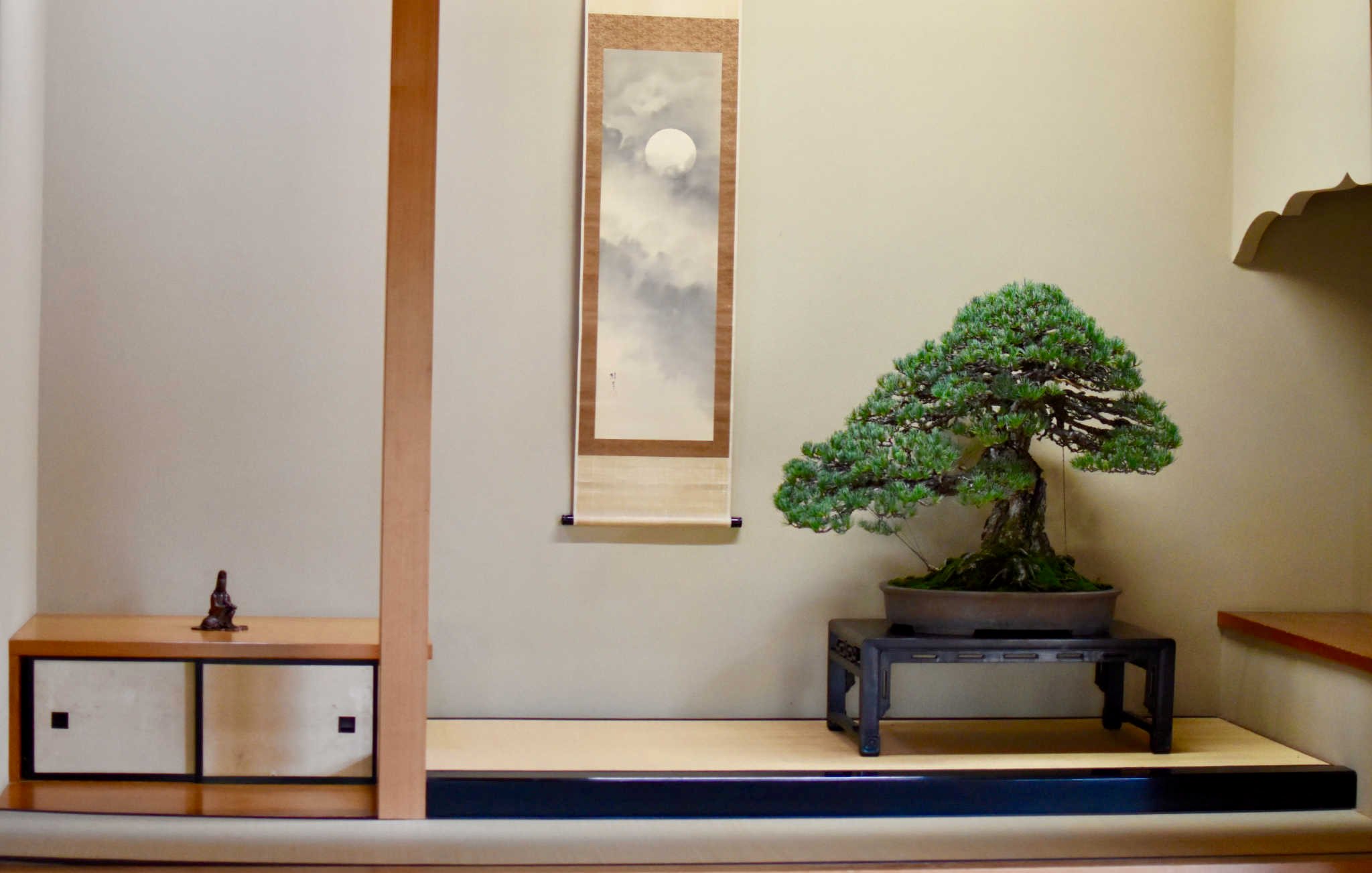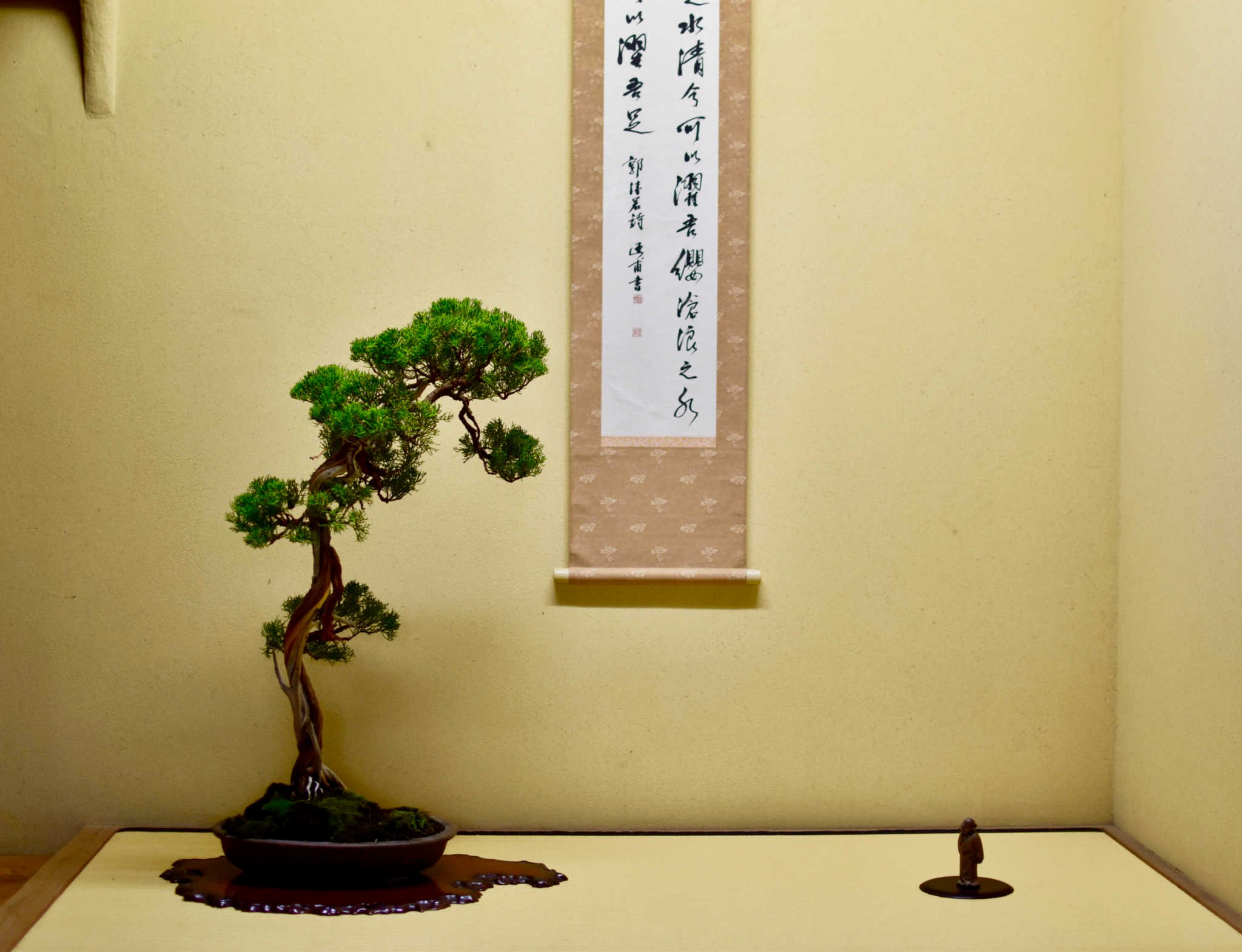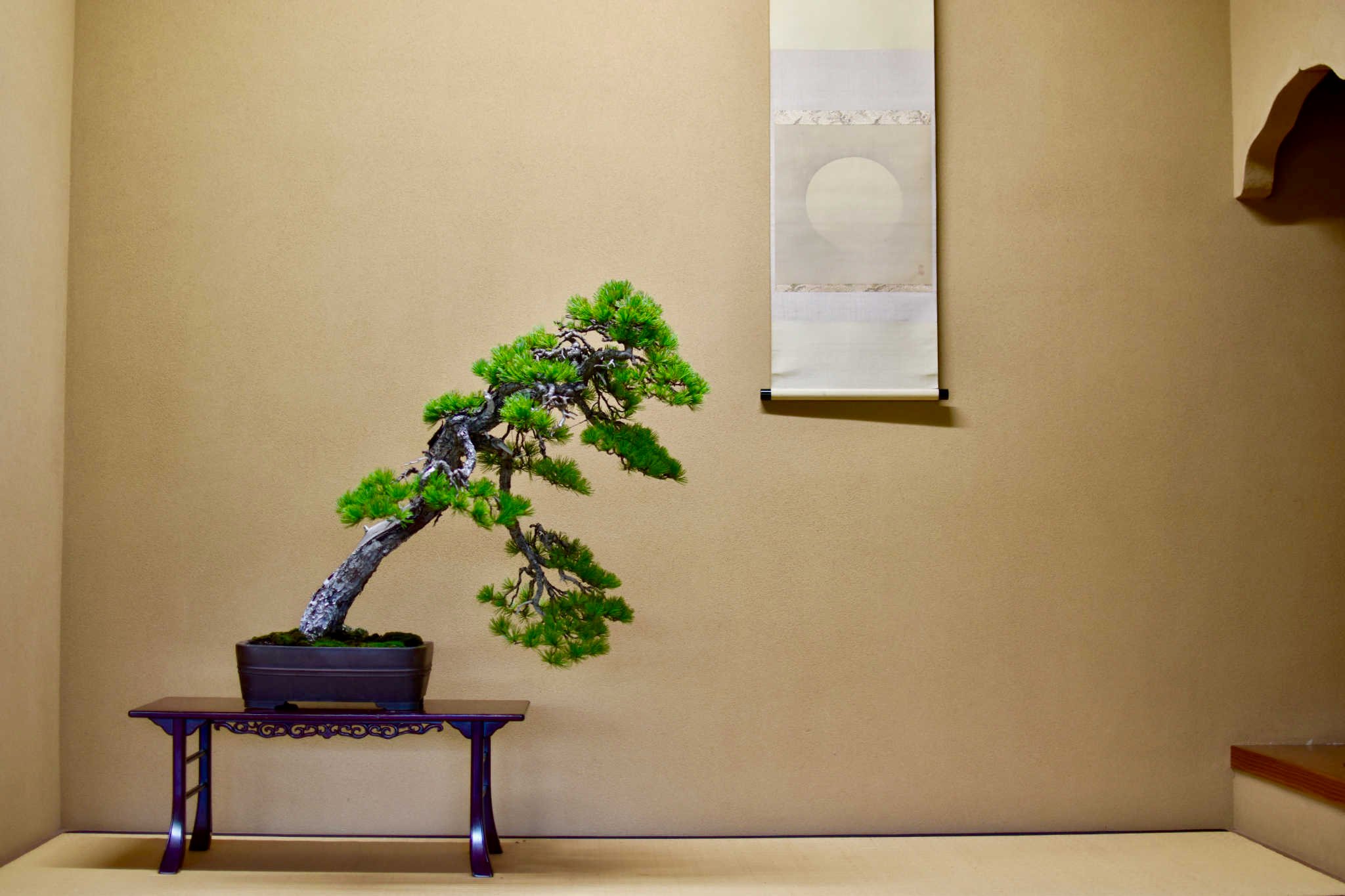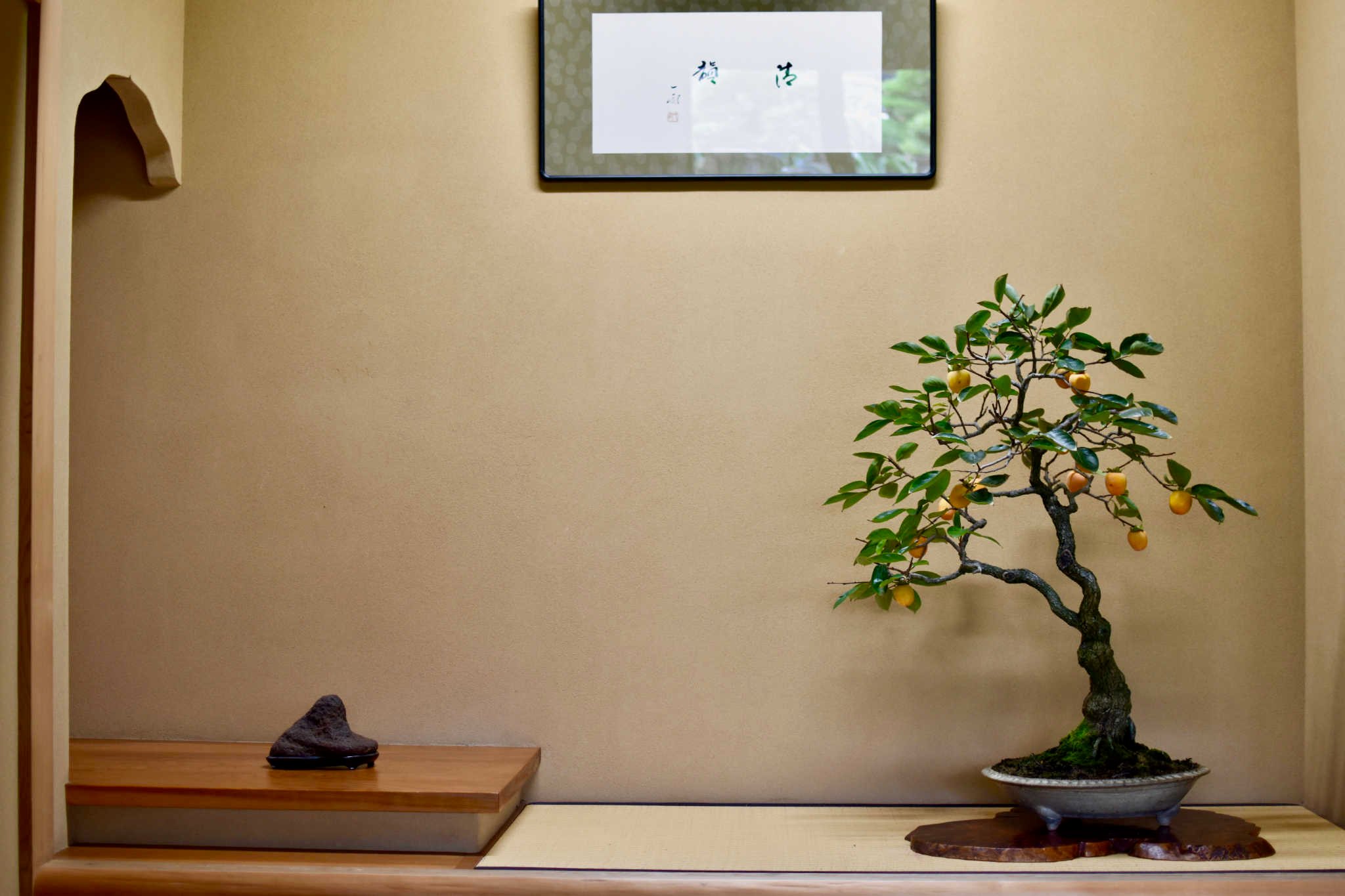 Superb is a euphemism. For a bonsai lover, this is the place to see at least once. I sit on the tatami floor and spend a moment watching, contemplating. I am alone, except for a client who will arrive later.
My only "small" regret is not meeting Kunio Kobayashi. That day he was not at the nursery. But it is a lesser evil, the garden deserves the visit and the few hundred yen of the entrance.
It's bonsai that made me want to come to Japan. A devouring passion that accompanied me for more than 10 years. And it is by the bonsai that I finish this journey.
It may seem surprising to spend only half a day. But understand that I did not come to see bonsai but to visit Japan, to immerse myself in this fascinating culture.
When I started to learn bonsai in a serious way, I realized that it was essential to understand some aspects of Japanese culture. For example the concept of Wabi-Sabi. And it is in the temples, shrines, gardens, and simply in the life of the Japanese that I understood some aspects.
I have one more day left in Japan, and I was hoping to make the most of it. Yet destiny (especially the weather) decided otherwise ...
-- @japon
---
01: Travel diary in Japan, by @japon
02: Tokyo, overcrowded city? Really? by @japon
03: Are the Japanese too disciplined? by @japon
04: Going to Japan without speaking Japanese? by @japon
05: Ueno, more than just a big park in Tokyo, by @japon
06: Asakusa, diving in the heart of Tokyo's historic district, by @japon
07: Ameyoko, Ueno's colorful market, by @japon
08: Tsukiji, the largest fish market in the world, by @japon
09: Climb the steps of Atago Jinja Shrine in Tokyo, by @japon
10: Hama Rikyu, an exceptional park in the heart of Tokyo, by @japon
11: Jimbocho, old books and tempura, by @japon
12: Shinjuku Gyoen Park and the best burger in the world!, by @japon
13: One night in Shibuya, by @japon
14: Takeshita dori : this little street dedicated to fashion (and good crepes), by @japon
15: They lie to you about Kyoto, by @japon
16: The temples and secret garden of Higashi in Kyoto, by @japon
17: Kinkaku-ji, the temple of the Golden Pavilion in Kyoto, by @japon
18: Ryoan-ji, the amazing stone garden in Kyoto, by @japon
19: The Ninna-ji Temple and its extraordinary gardens, by @japon
20: Kyoto Gyoen, the Imperial Palace Park, by @japon
21: Nishiki Market: A Must in Kyoto, by @japon
22: Ginkaku-ji, the temple of the silver pavilion in Kyoto, by @japon
23: Meditate on the path of philosophy, by @japon
24: Nanzen-ji, its impressive gate and two gardens, by @japon
25: Heian-jinju: the big shrine and its garden that I almost missed, by @japon
26: Eikan-do, the temple of the momiji maples in Kyoto, by @japon
27: Kodai-ji, a Kyoto temple dedicated to a woman's love for her husband, by @japon
28: Sannenzaka and Ninenzaka, the streets of Higashiyama, by @japon
29: Kiyomizu-dera, the temple of pure water in Kyoto, by @japon
30: Tofuku-ji: the maple lookout point, by @japon
31: Makis, Yasaka-jinja Shrine and Maruyama Park, by @japon
32: Nijo Castle and its fabulous garden, by @japon
33:Departure for Osaka and its castle, and announcement of a typhoon, by @japon
34: Osaka, the garden Keitaku-en under a torrential rain, by @japon
35: Doguya-suji, the kitchen market in Osaka, by @japon
36: Dōtonbori, the bustling district of Osaka, by @japon
37: Back to Kyoto and Typhoons, meetings and reunions, by @japon
38: Sanjūsangen-dō, the temple of a thousand and one statues, by @japon
39: On the road to Fushimi Inari Taisha, by @japon
40: Daigo-ji, the large Buddhist complex built on a mountainside, by @japon
41: Departure for Nara, we look at the fallow deers and we mistake the garden, by @japon
42: Isui-en, the big Japanese garden of Nara, by @japon
43: Todai-ji, the temple with the huge Buddha statue in Nara, by @japon
44: Nara, from Nigatsu-dō to Kasuga, by @japon
45: Arashiyama, the district west of Kyoto and its bamboo plantation, by @japon
46: Tasting the serenity of Jojakko-ji Temple, by @japon
47: Tenryū-ji, one of the most beautiful temples of Arashiyama, by @japon
48: I finally find the Gio-ji, this little Arashiyama moss garden, by @japon
49: Daikaku-ji, the great Buddhist complex of Arashiyama, by @japon
50: Departure for Takayama, by @japon
51: Takayama, this small town in the Japanese Alps that plunges you back to Samurai times, by @japon
52: From takayama to Tokyo, by @japon