As my primary language is not English, there are probably some mistakes in my translation.
Remember that the person that speaks here is NOT me, Vincent Celier (@vcelier), but @japon, a French guy.
---
Finally we enter Isui-en, after having made a mistake. It must be said that this is not very well indicated and that the entrance of the two parks is a few metres from each other, at the end of a small street in which not many people pass.
I have noticed several times that Japanese gardens know how to be discreet. They do not appear large at hundreds of metres around. You have to know how to look for them and find them.
The Isui-en garden is in the center of Nara, a few steps away from other sites in which tourists flock en masse. While here there is almost no one, which is not displeasing to us.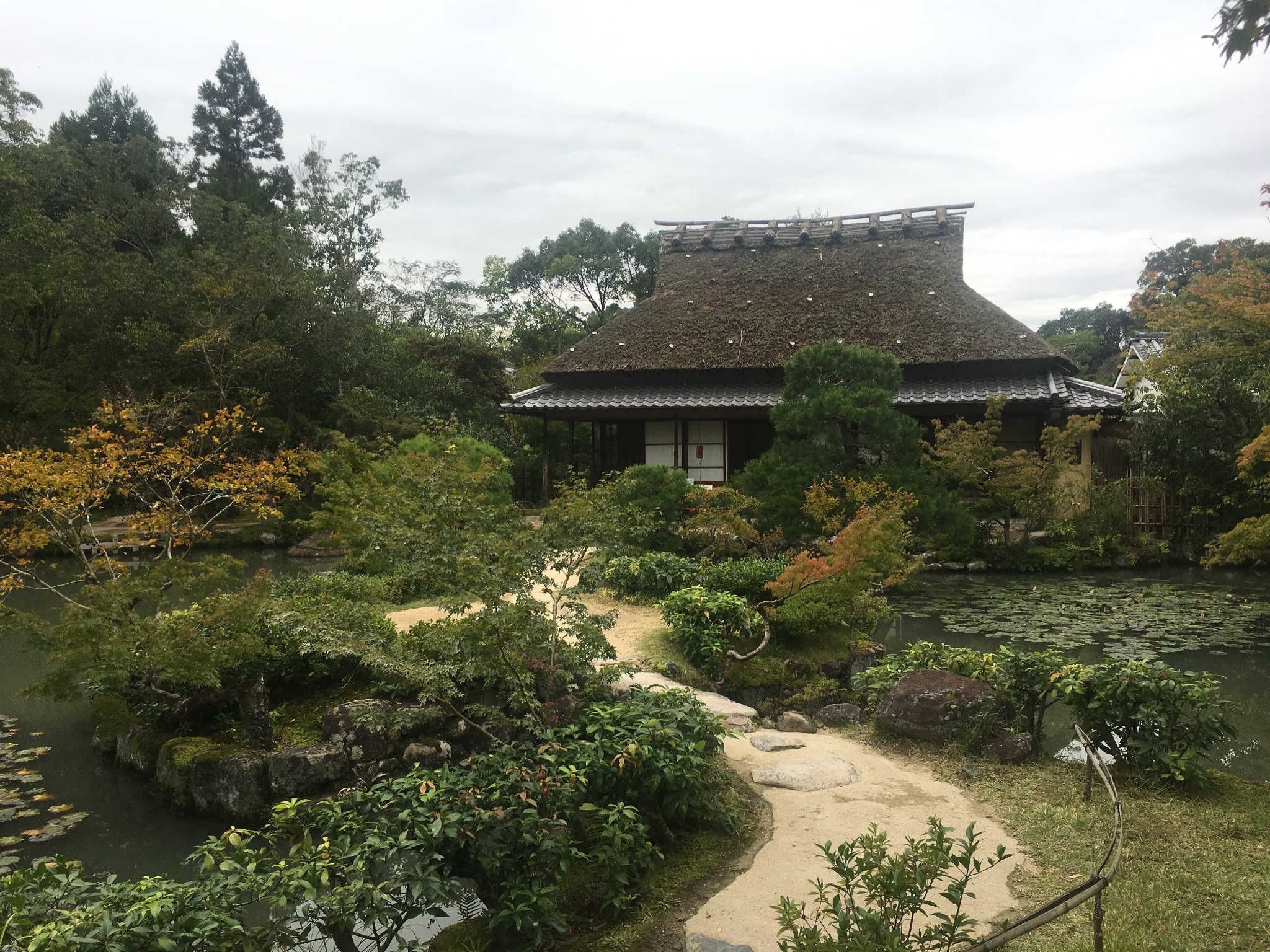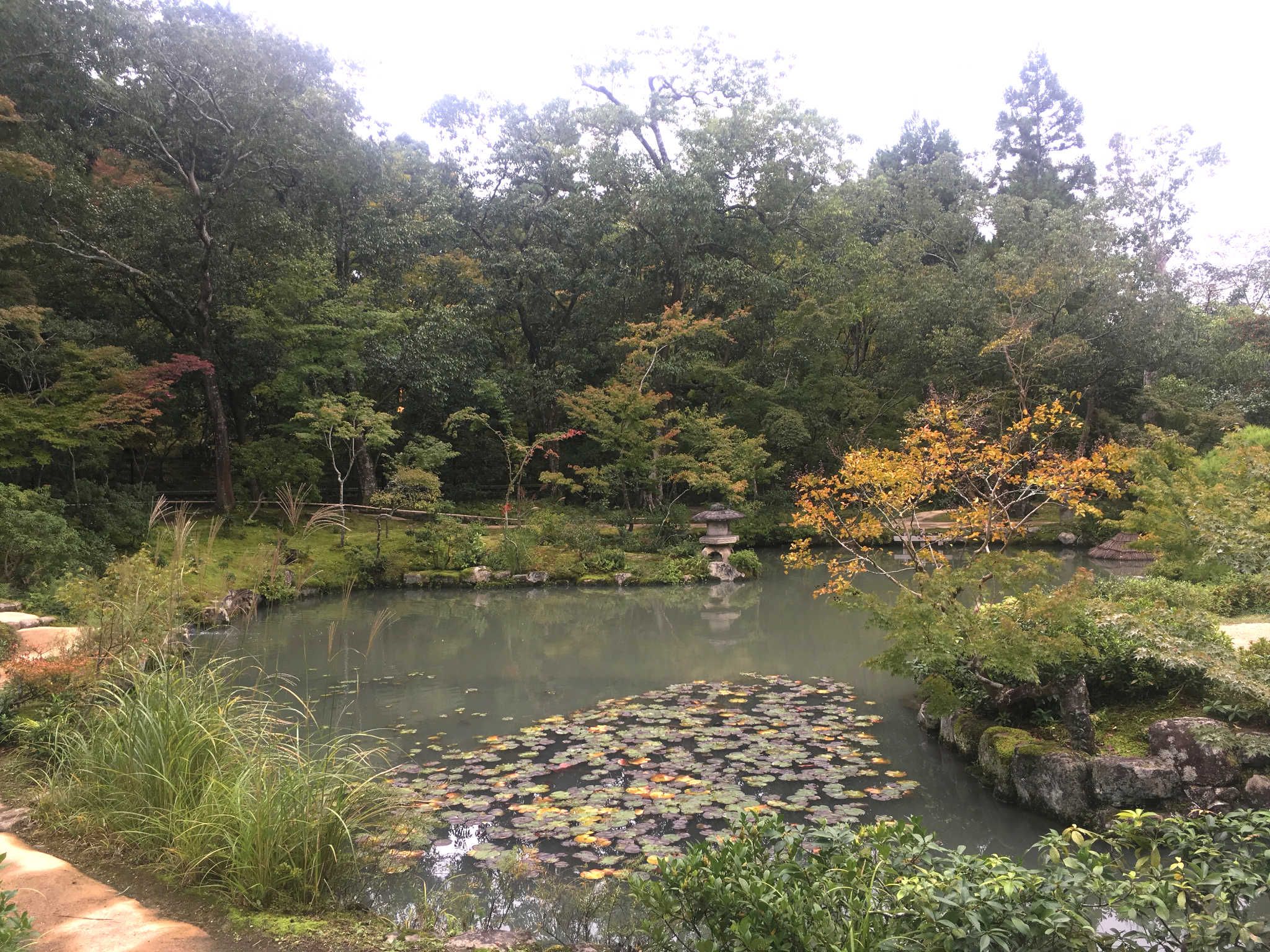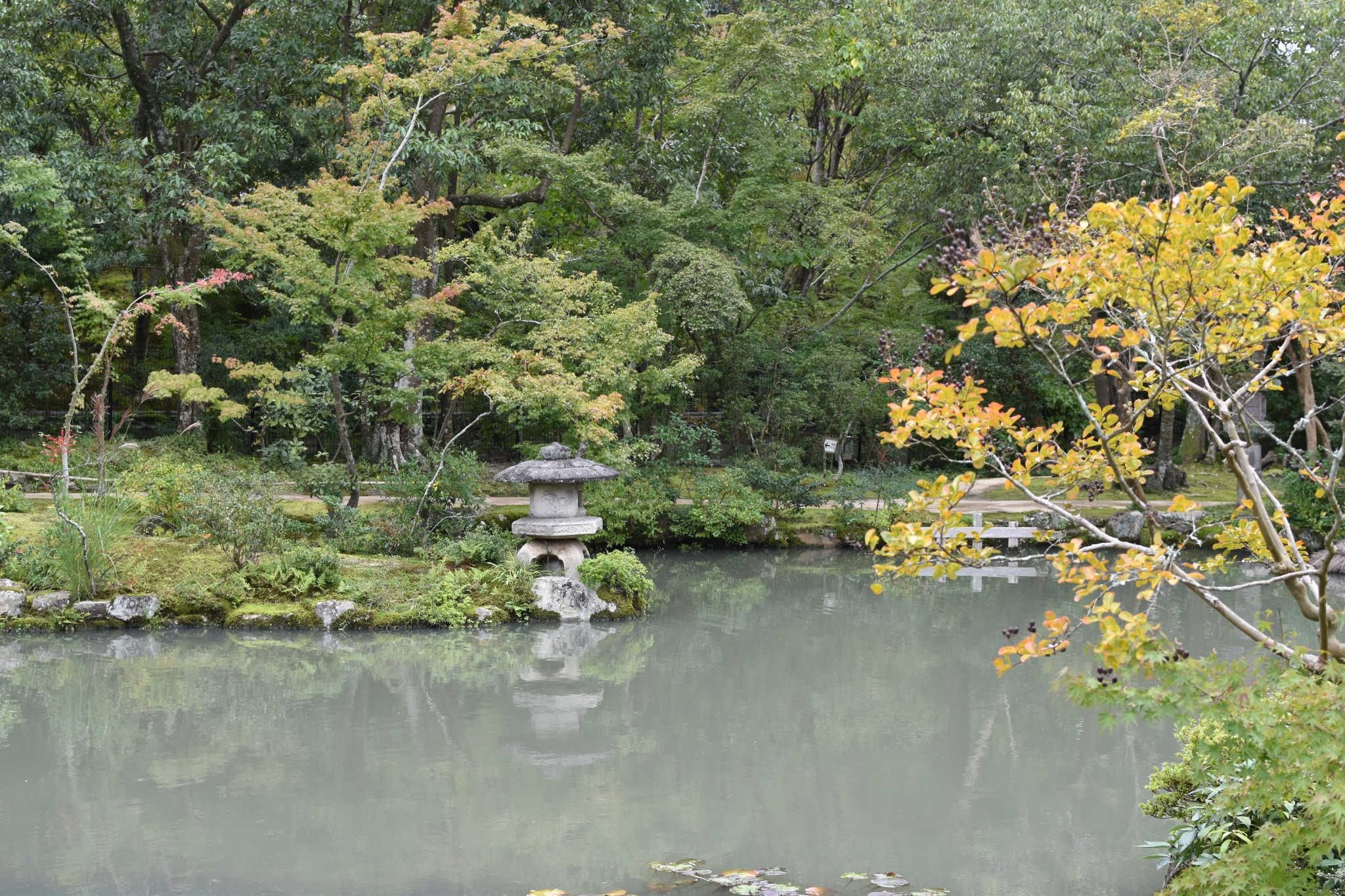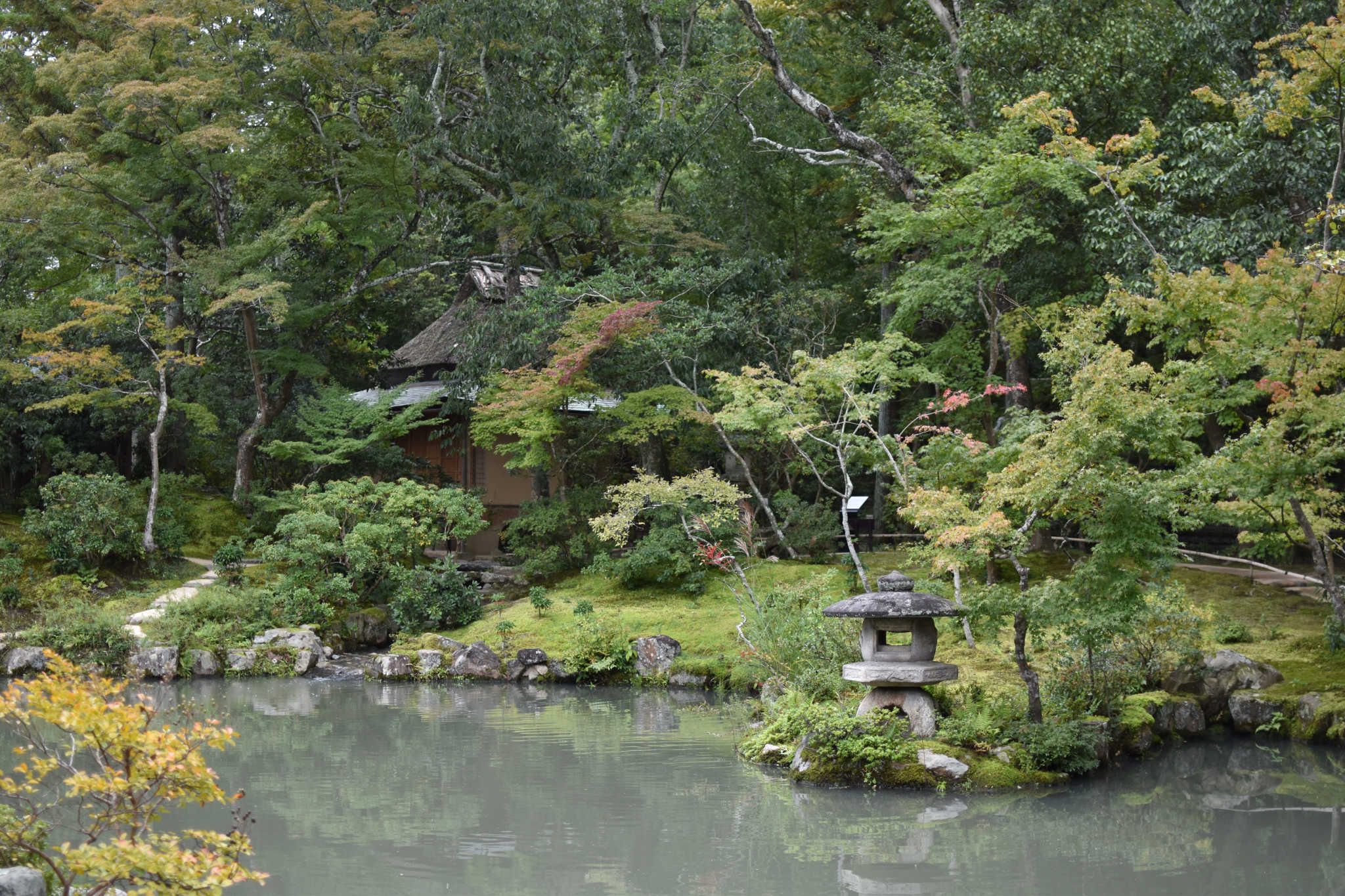 There are two gardens for the price of one, offering a stellar contrast. The first one, the oldest, dates from the 17th century. It was originally part of the nearby Kofuku-ji temple. It's hard to resist the charm of its tea houses and ponds.
It is a beautiful shaded walk where the elements are gradually discovered. Some lanterns placed at the edge of the water or houses, the small stone bridges are all elements on which the gaze is fixed. And then we notice what's around, the small cut shrubs, the houses in the background.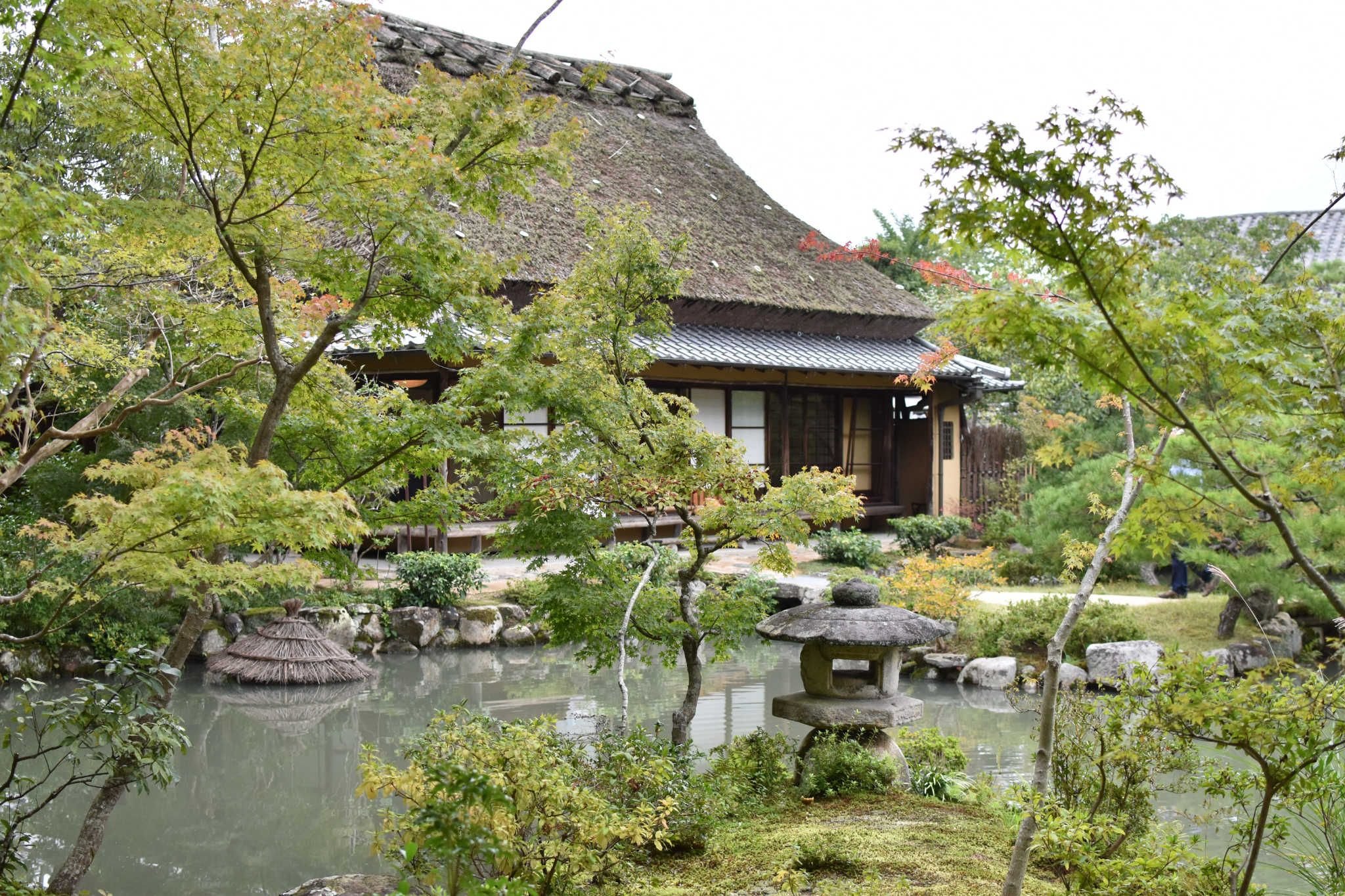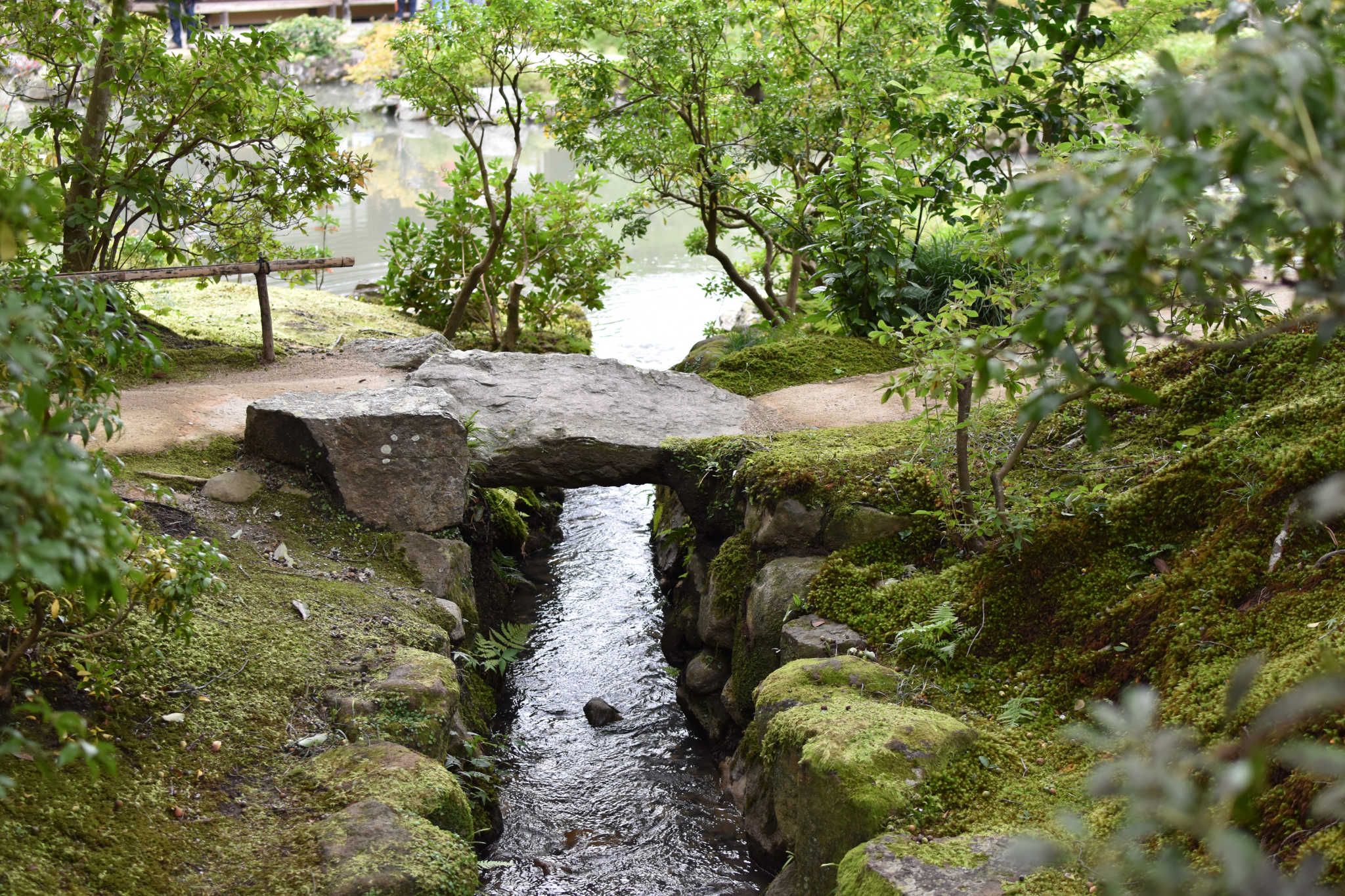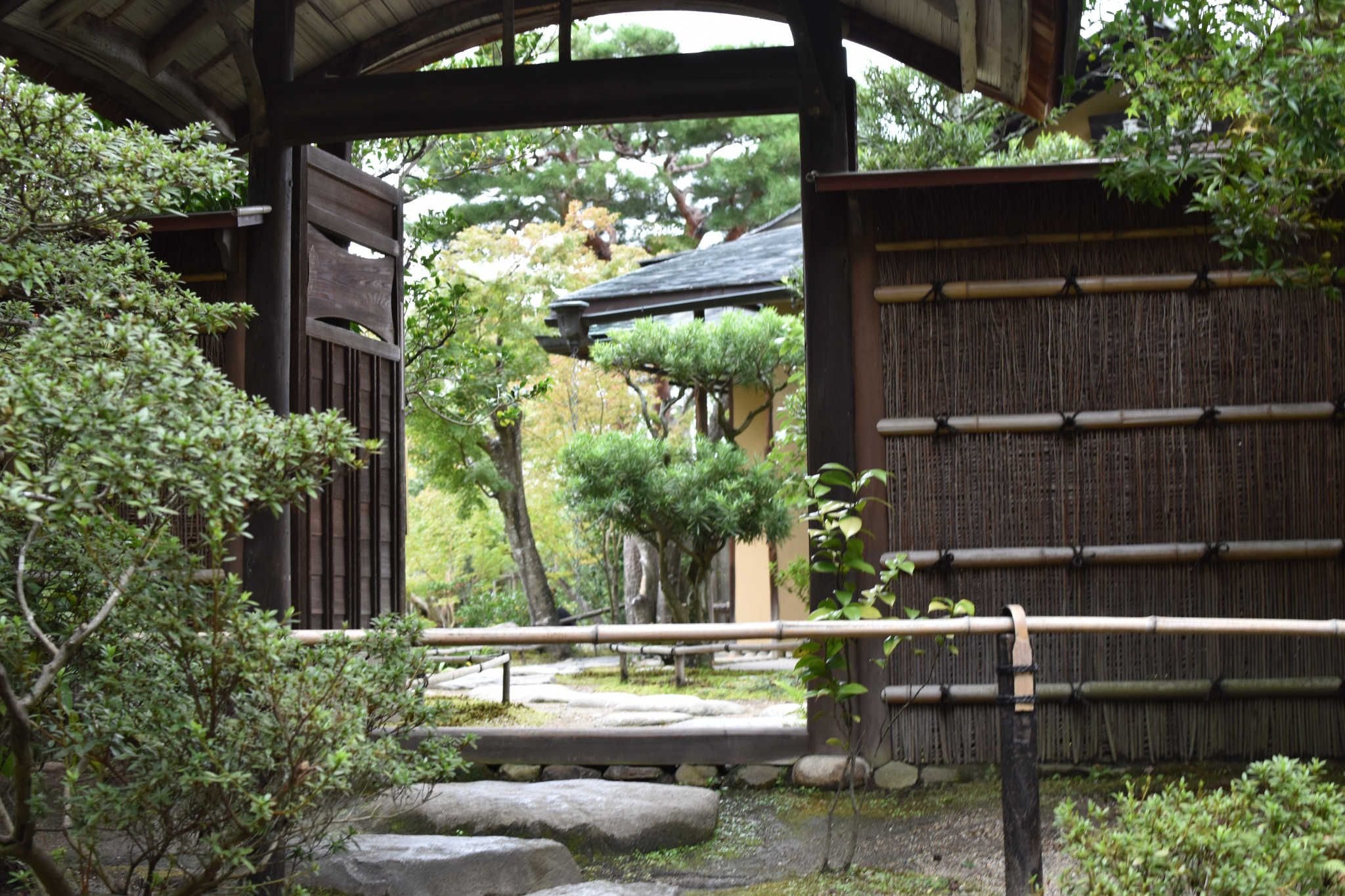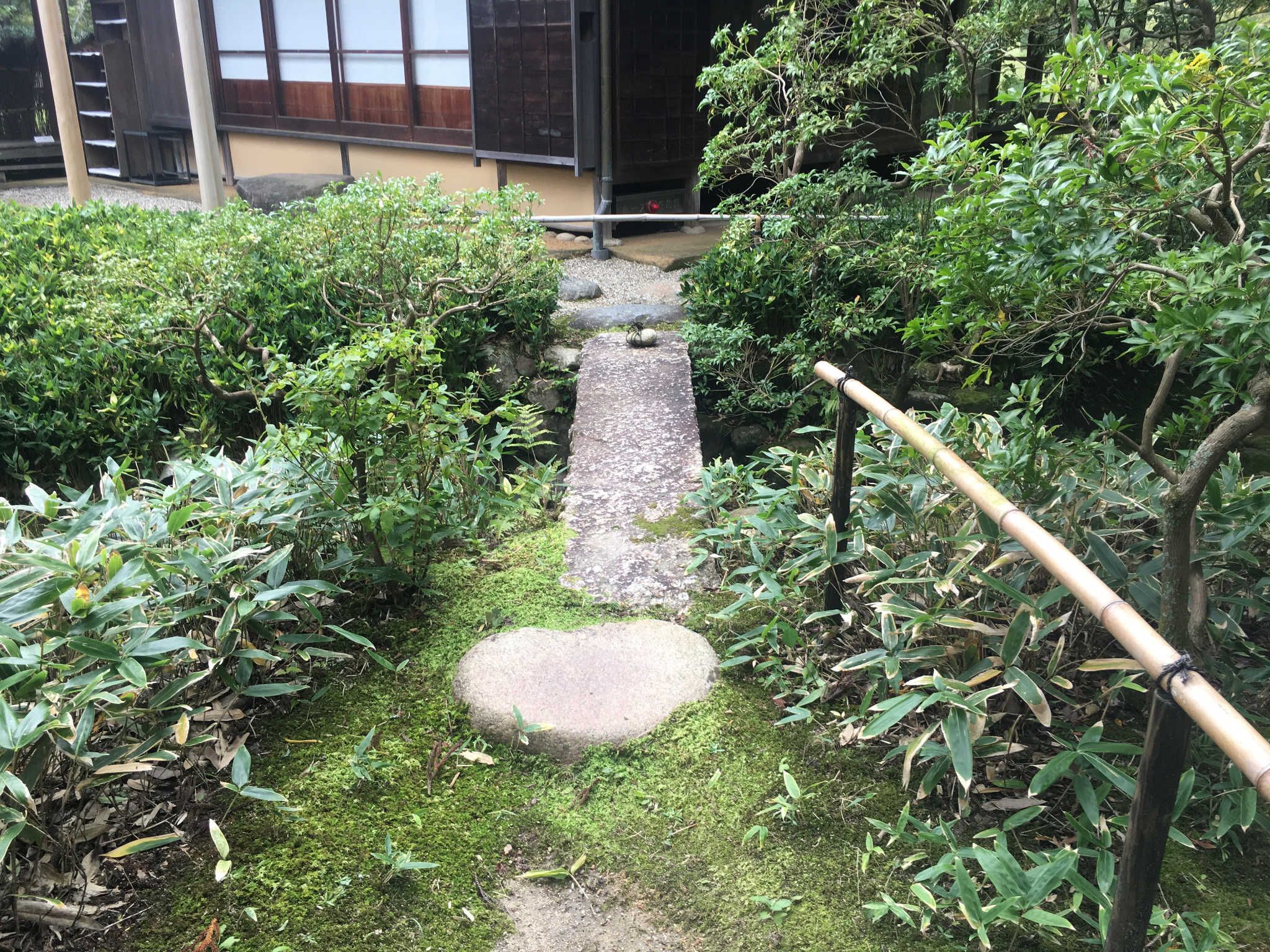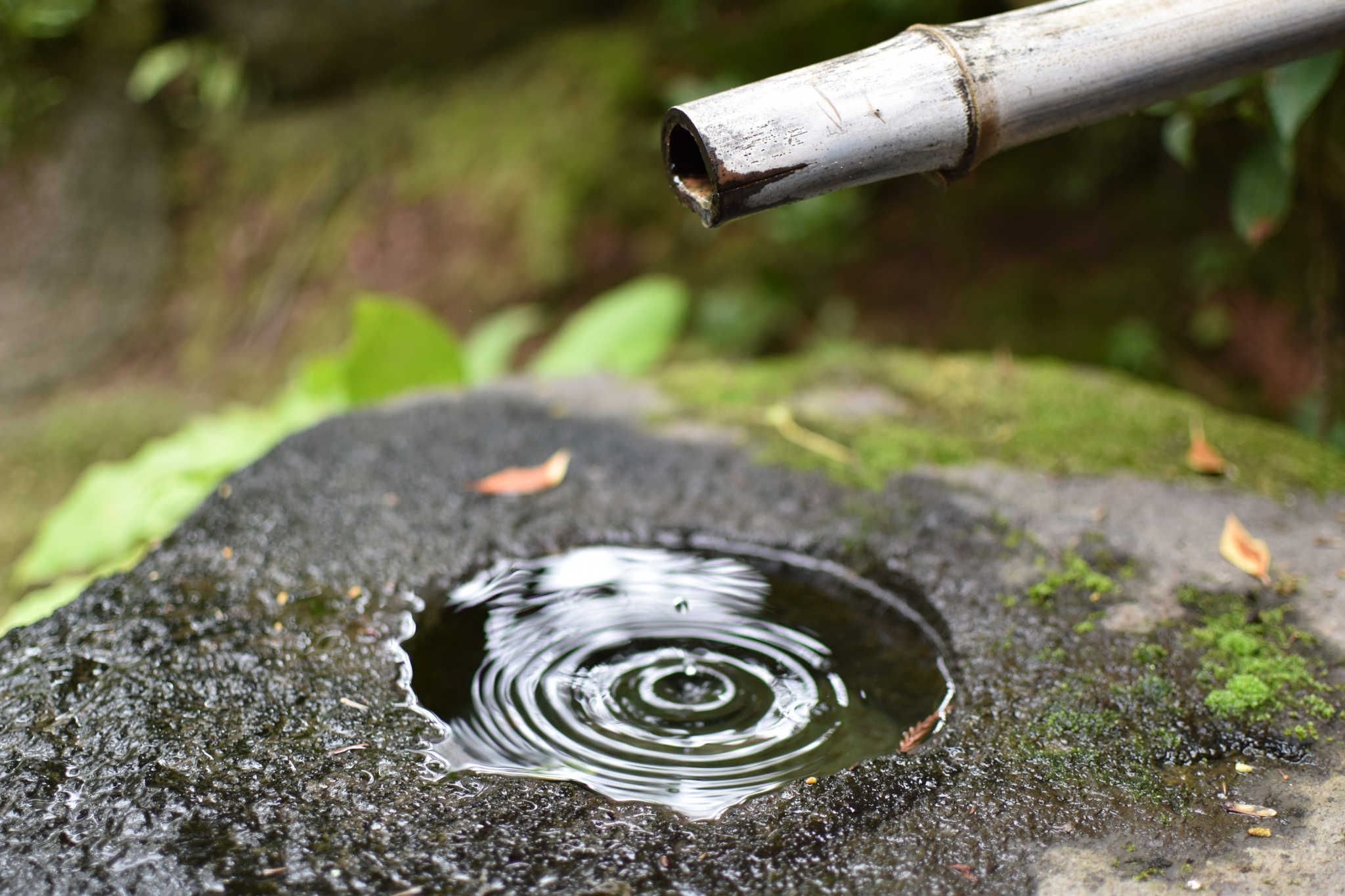 What is remarkable in this garden is that all these elements seem to have been there for centuries and centuries. It really feels like being in a timeless place, with these little trails and small brooks that invite you to get lost under the trees.
The second part of the garden is more recent because it dates from 1899. There is more space, the view is clear. It's another atmosphere. It's more of an open park than an intimate garden.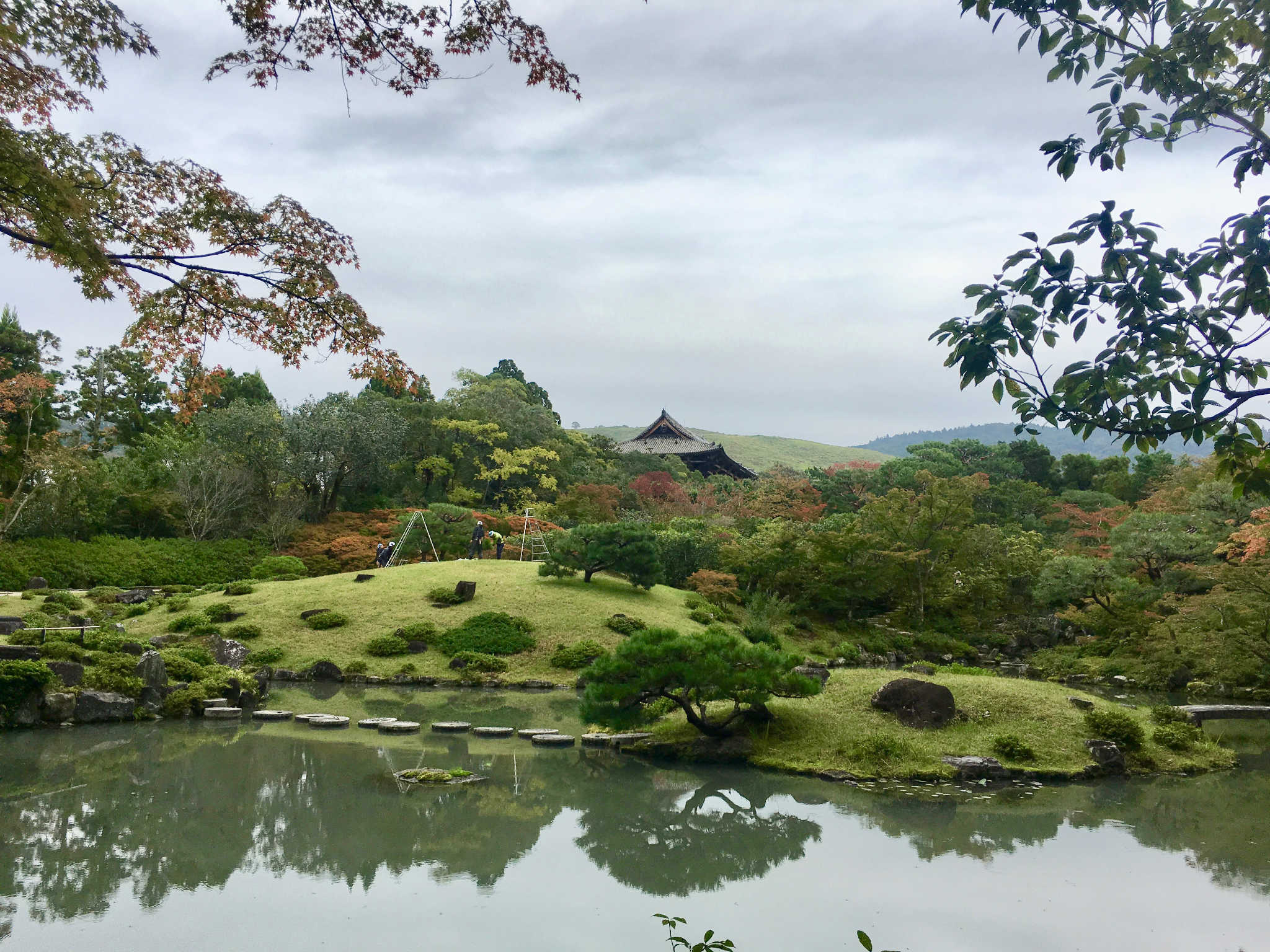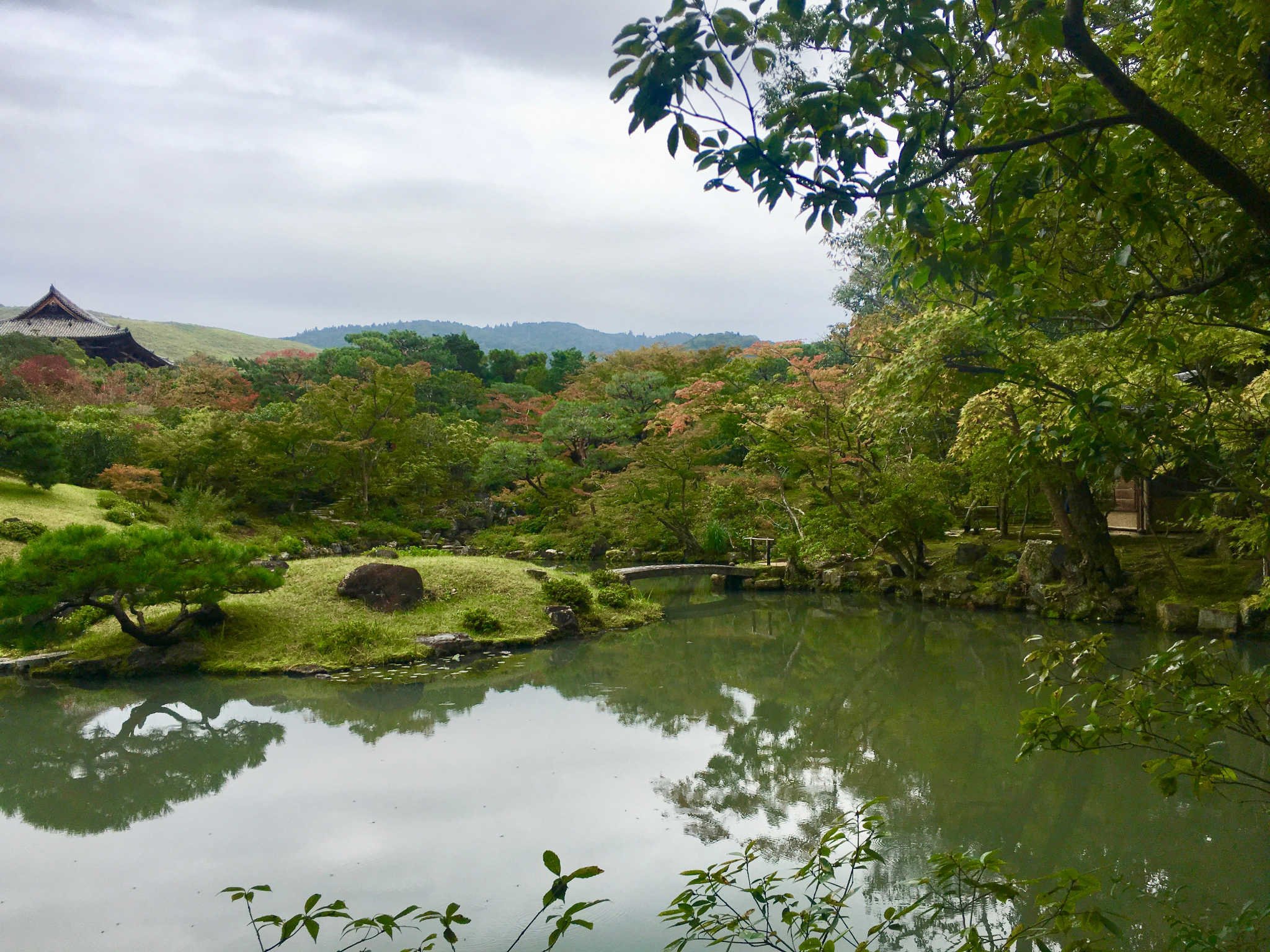 It is no less interesting with its beautiful trees cut into plateau. In the background, the uncluttered view emerges towards the surrounding mountains.
Some gardeners were busy around a big pine tree. Large tarps were placed on the ground to pick up all the cuts. A long-term job when you see the size of the pine, the number of small branches to inspect one by one. And there are many pines like this one.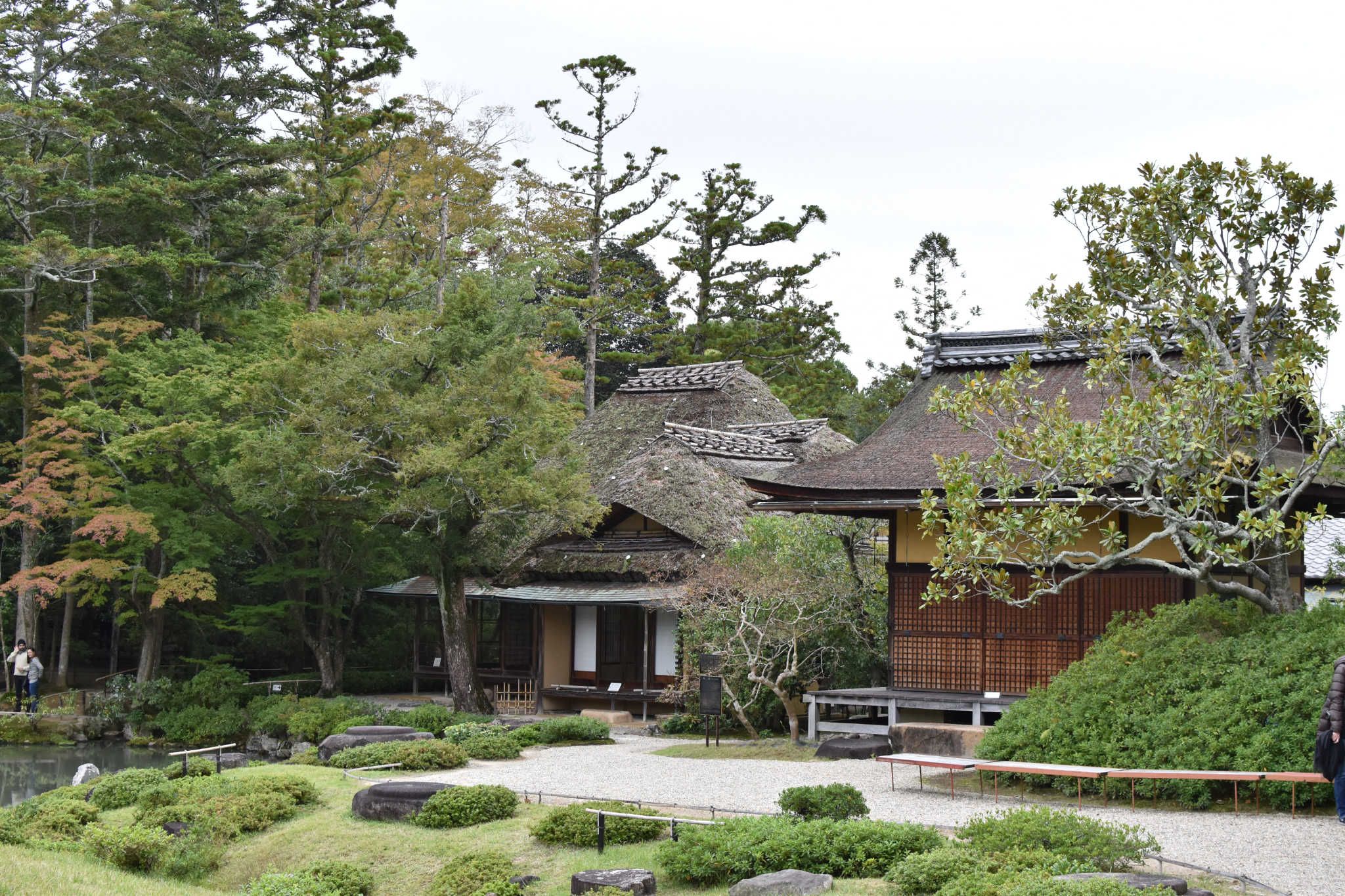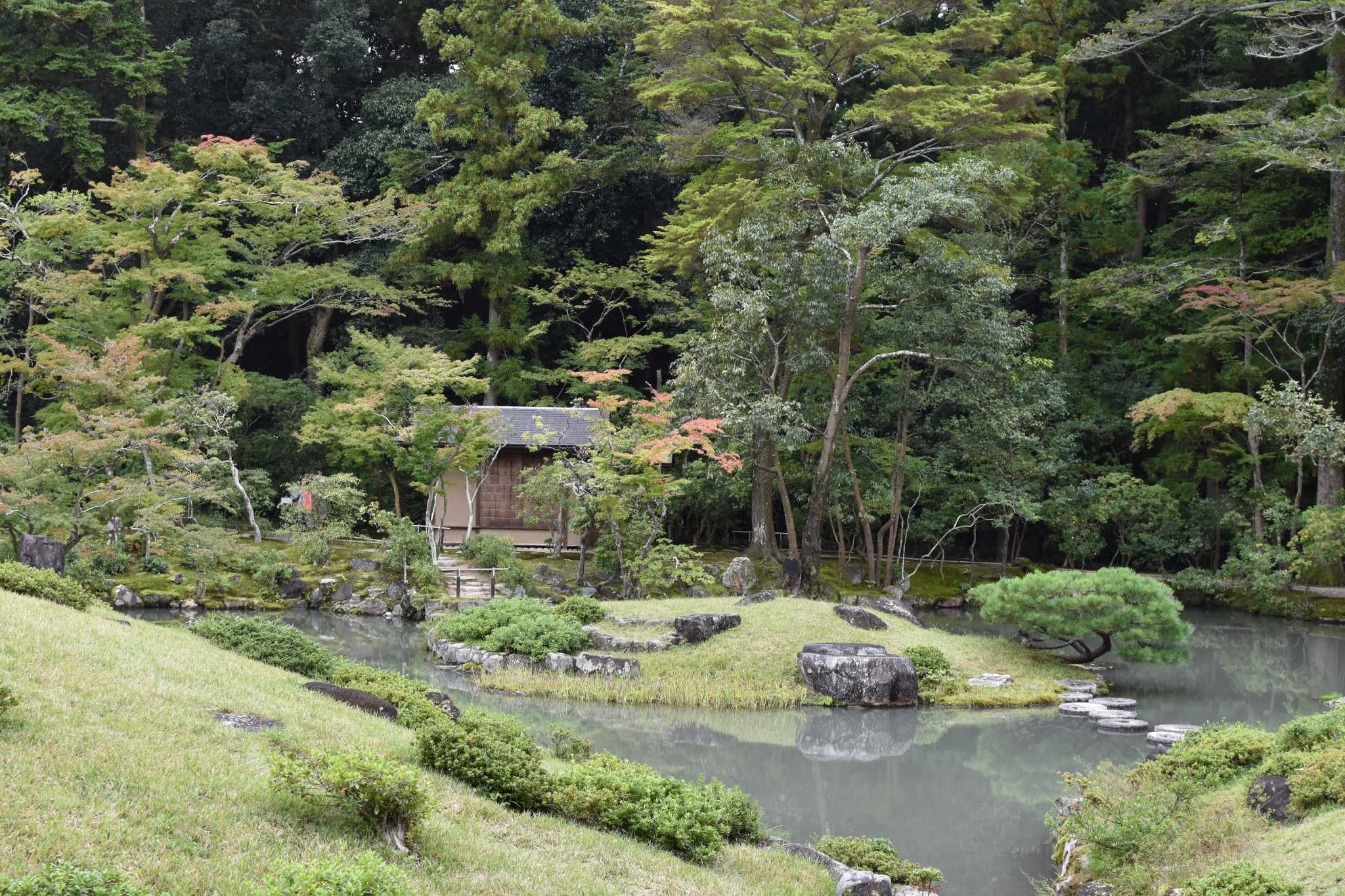 A few pavilions and tea houses punctuate this beautiful walk. Nara is especially a city known for its temples while Isui-en and Yoshiki-en gardens are remarkable for their unique atmosphere and style. A mandatory stopover that allows you to take a breath of fresh air between visiting the many temples of Nara.
-- @japon
---
01: Travel diary in Japan, by @japon
02: Tokyo, overcrowded city? Really? by @japon
03: Are the Japanese too disciplined? by @japon
04: Going to Japan without speaking Japanese? by @japon
05: Ueno, more than just a big park in Tokyo, by @japon
06: Asakusa, diving in the heart of Tokyo's historic district, by @japon
07: Ameyoko, Ueno's colorful market, by @japon
08: Tsukiji, the largest fish market in the world, by @japon
09: Climb the steps of Atago Jinja Shrine in Tokyo, by @japon
10: Hama Rikyu, an exceptional park in the heart of Tokyo, by @japon
11: Jimbocho, old books and tempura, by @japon
12: Shinjuku Gyoen Park and the best burger in the world!, by @japon
13: One night in Shibuya, by @japon
14: Takeshita dori : this little street dedicated to fashion (and good crepes), by @japon
15: They lie to you about Kyoto, by @japon
16: The temples and secret garden of Higashi in Kyoto, by @japon
17: Kinkaku-ji, the temple of the Golden Pavilion in Kyoto, by @japon
18: Ryoan-ji, the amazing stone garden in Kyoto, by @japon
19: The Ninna-ji Temple and its extraordinary gardens, by @japon
20: Kyoto Gyoen, the Imperial Palace Park, by @japon
21: Nishiki Market: A Must in Kyoto, by @japon
22: Ginkaku-ji, the temple of the silver pavilion in Kyoto, by @japon
23: Meditate on the path of philosophy, by @japon
24: Nanzen-ji, its impressive gate and two gardens, by @japon
25: Heian-jinju: the big shrine and its garden that I almost missed, by @japon
26: Eikan-do, the temple of the momiji maples in Kyoto, by @japon
27: Kodai-ji, a Kyoto temple dedicated to a woman's love for her husband, by @japon
28: Sannenzaka and Ninenzaka, the streets of Higashiyama, by @japon
29: Kiyomizu-dera, the temple of pure water in Kyoto, by @japon
30: Tofuku-ji: the maple lookout point, by @japon
31: Makis, Yasaka-jinja Shrine and Maruyama Park, by @japon
32: Nijo Castle and its fabulous garden, by @japon
33:Departure for Osaka and its castle, and announcement of a typhoon, by @japon
34: Osaka, the garden Keitaku-en under a torrential rain, by @japon
35: Doguya-suji, the kitchen market in Osaka, by @japon
36: Dōtonbori, the bustling district of Osaka, by @japon
37: Back to Kyoto and Typhoons, meetings and reunions, by @japon
38: Sanjūsangen-dō, the temple of a thousand and one statues, by @japon
39: On the road to Fushimi Inari Taisha, by @japon
40: Daigo-ji, the large Buddhist complex built on a mountainside, by @japon
41: Departure for Nara, we look at the fallow deers and we mistake the garden, by @japon