As my primary language is not English, there are probably some mistakes in my translation.
Remember that the person that speaks here is NOT me, Vincent Celier (@vcelier), but @japon, a French guy.
---
8:30, Kyoto Station. We meet up with my friend Patrick for a day in Nara. The station is still crowded with people. I'm a little early and I have coffee and cake in one of the bars upstairs.
There are many trains leaving for Nara, approximately one every 30 minutes. I am still surprised by the quality of Japan's public transport network, which allows you to get around easily and quickly. Finally I sometimes feel like taking the subway to go from one city to another.
Nara is about 40 kilometres south of Kyoto, and it is a city with a huge historical heritage. Many temples, shrines and gardens. We have a busy schedule. The advantage is that all the sites are concentrated and can be reached on foot from the station.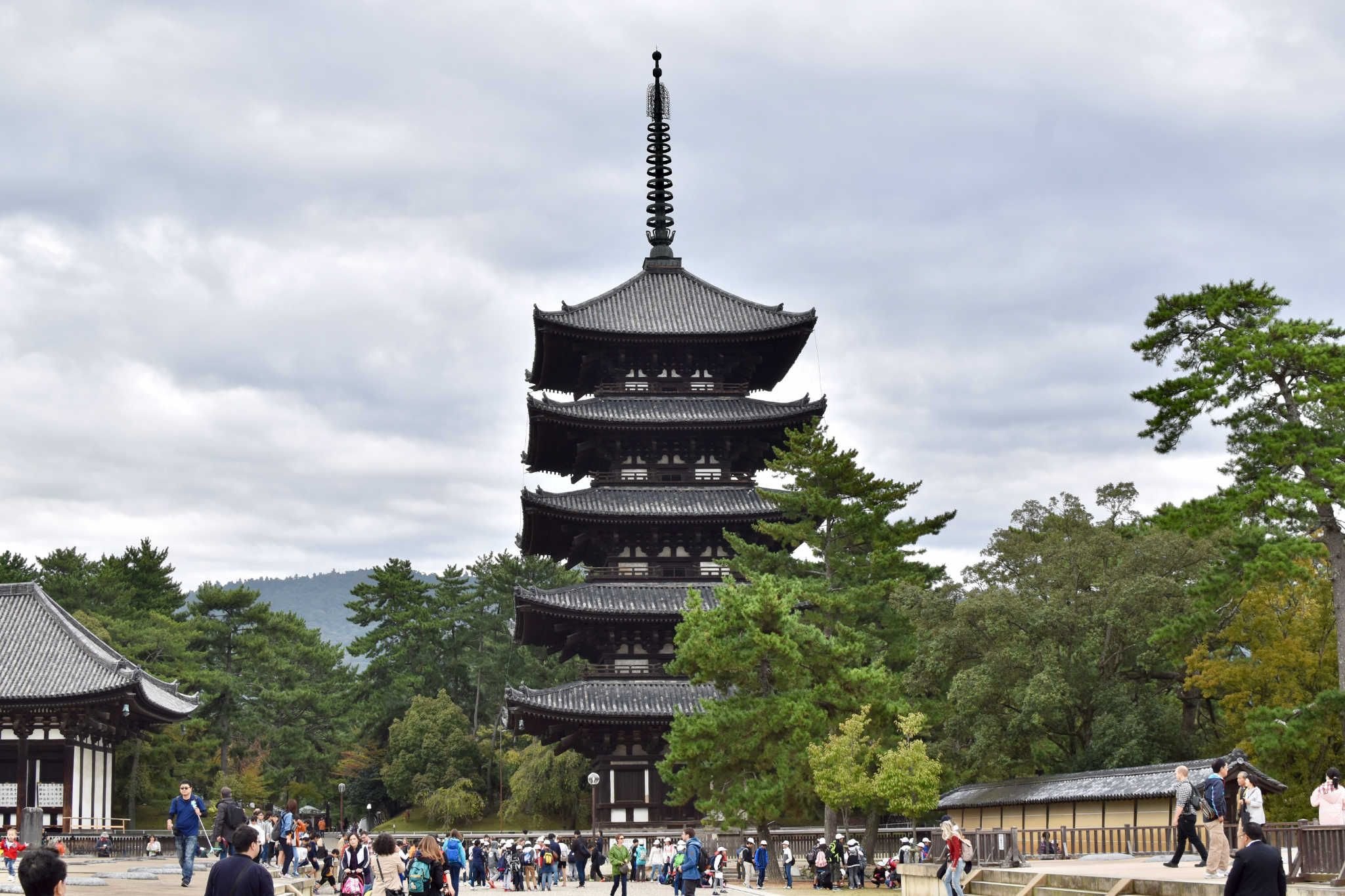 This city is also known for its fallow deers. There are hundreds of them, which are the delight of tourists and especially children. It is possible to buy small pockets of food to give them. Suffice to say that fallow deer do not deprive themselves to come play the gluttons!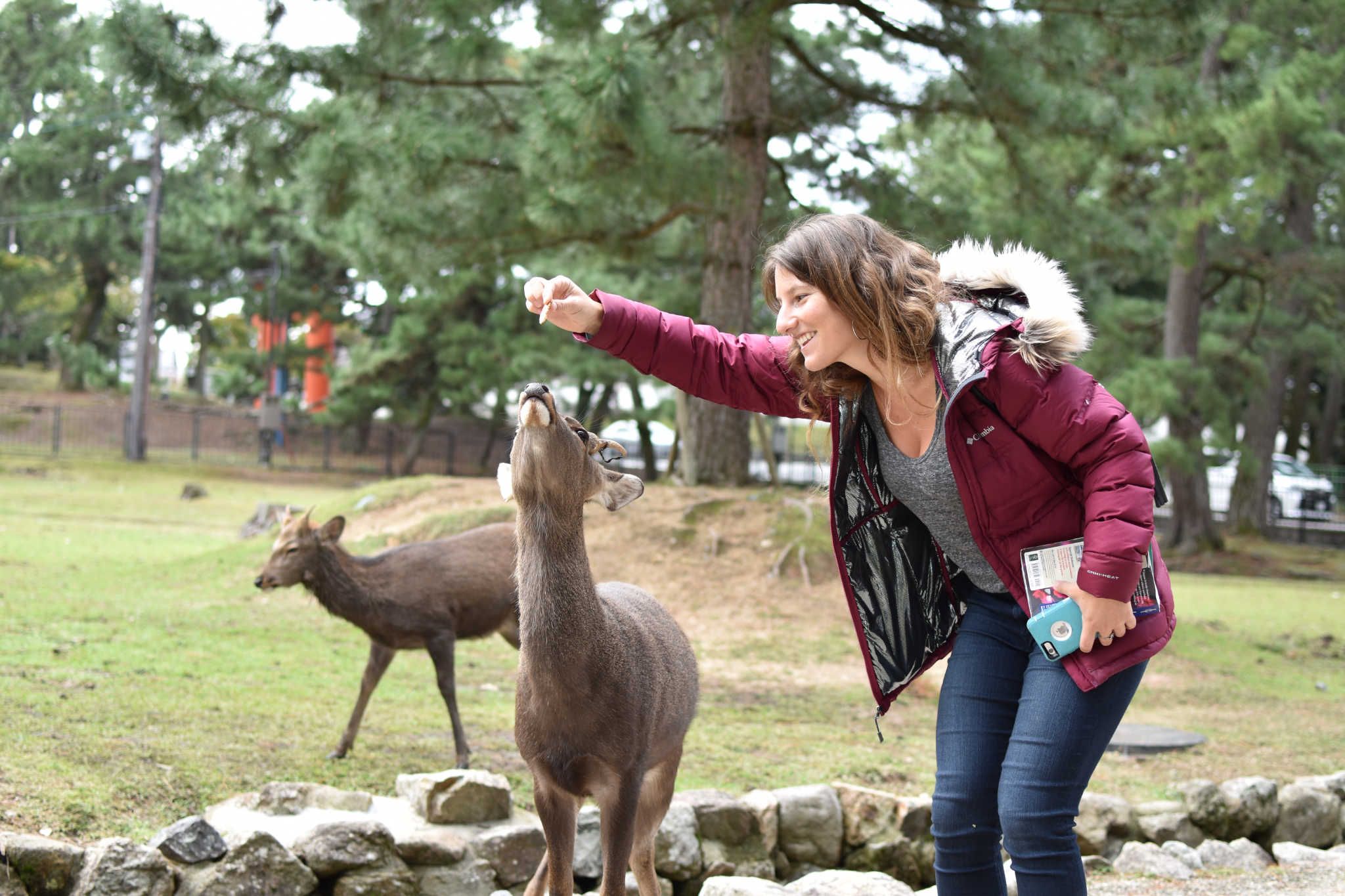 We walk a little in the city, and we decide to go to the garden Isui-en, the first step of the day. We arrive at the entrance, I exchange a few words with the person at the counter who asks me where I come from. I answer that I'm French, she said then "come on in, it's free! "
Looking at the ticket she gives me, I note that it is not about Isui-en but Yoshiki-en! We are at the wrong place!
The two gardens are right next to each other. But it does not matter because this garden will reserve us wonderful surprises.
The garden is organized in several zones. The first is revealed to us via a small stone staircase. And there, magnificent sight of a house on the edge of a pond surrounded by vegetation. Pines, maples, lanterns. We are left speechless so it's beautiful. Sometimes life has beautiful surprises and this garden is a marvel that seems to be not very well known. There are some tourists but nothing compared to the crowds in the rest of the city. I sit for a moment, sitting on the Genkan, watching the landscape.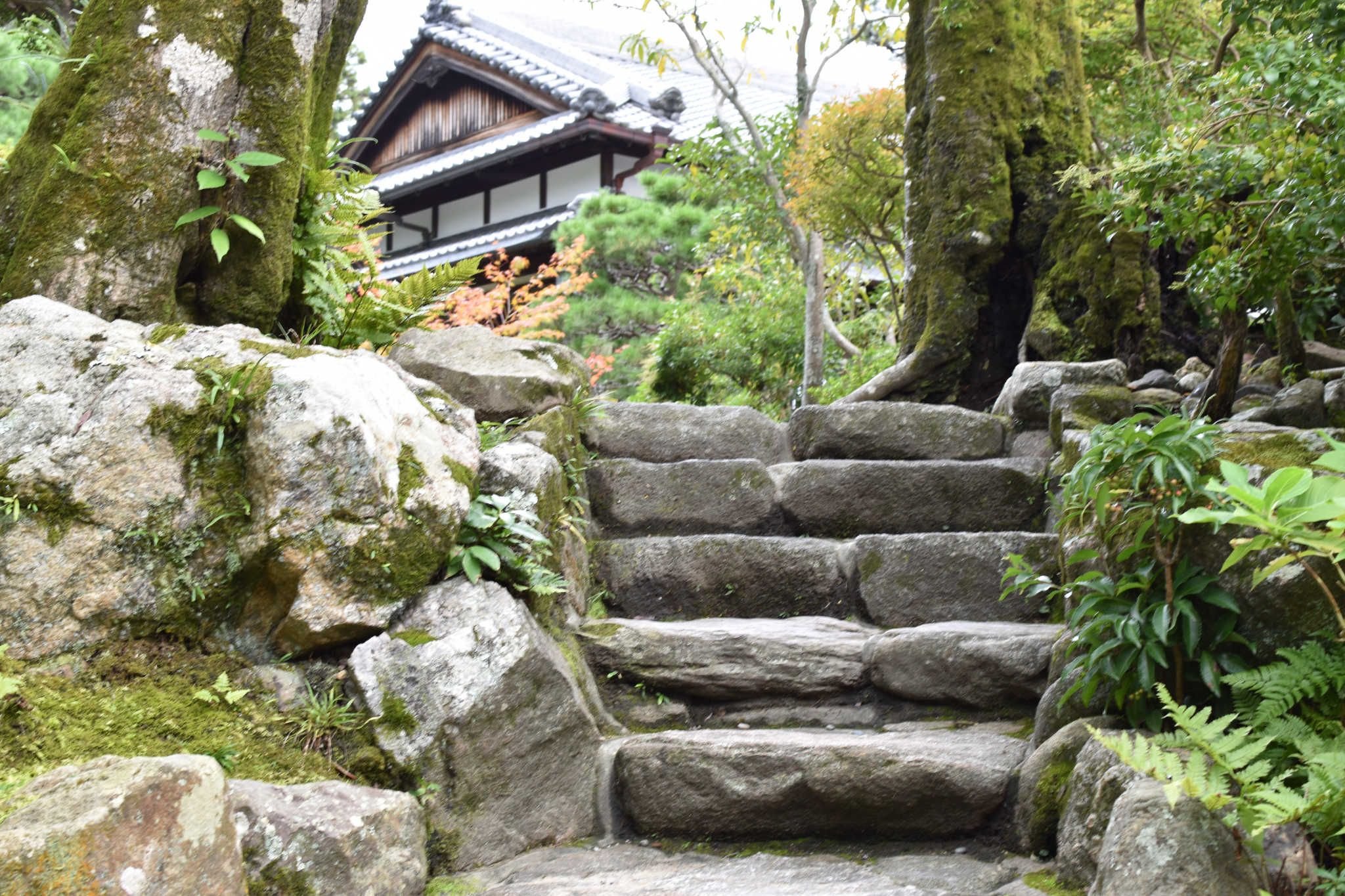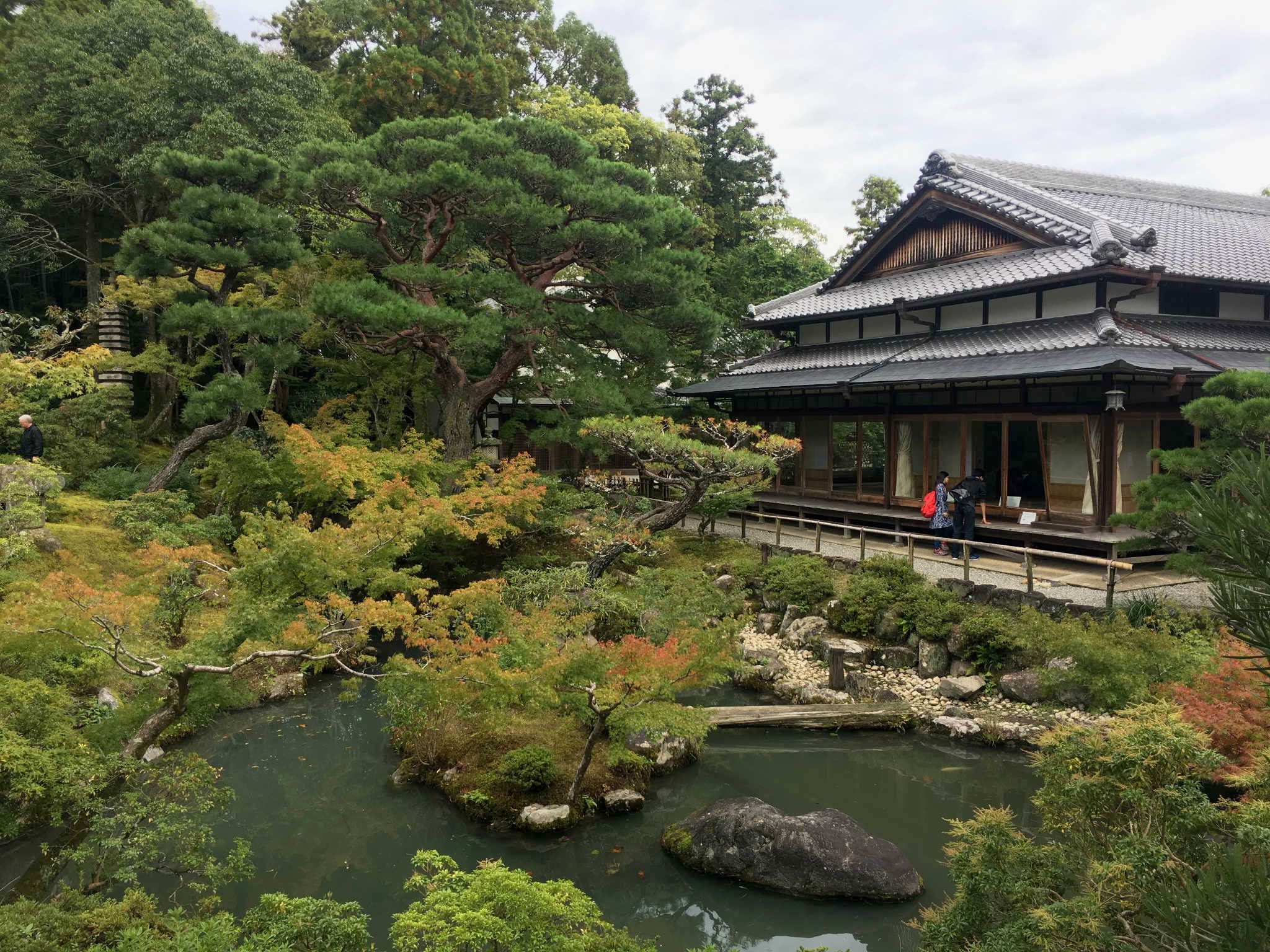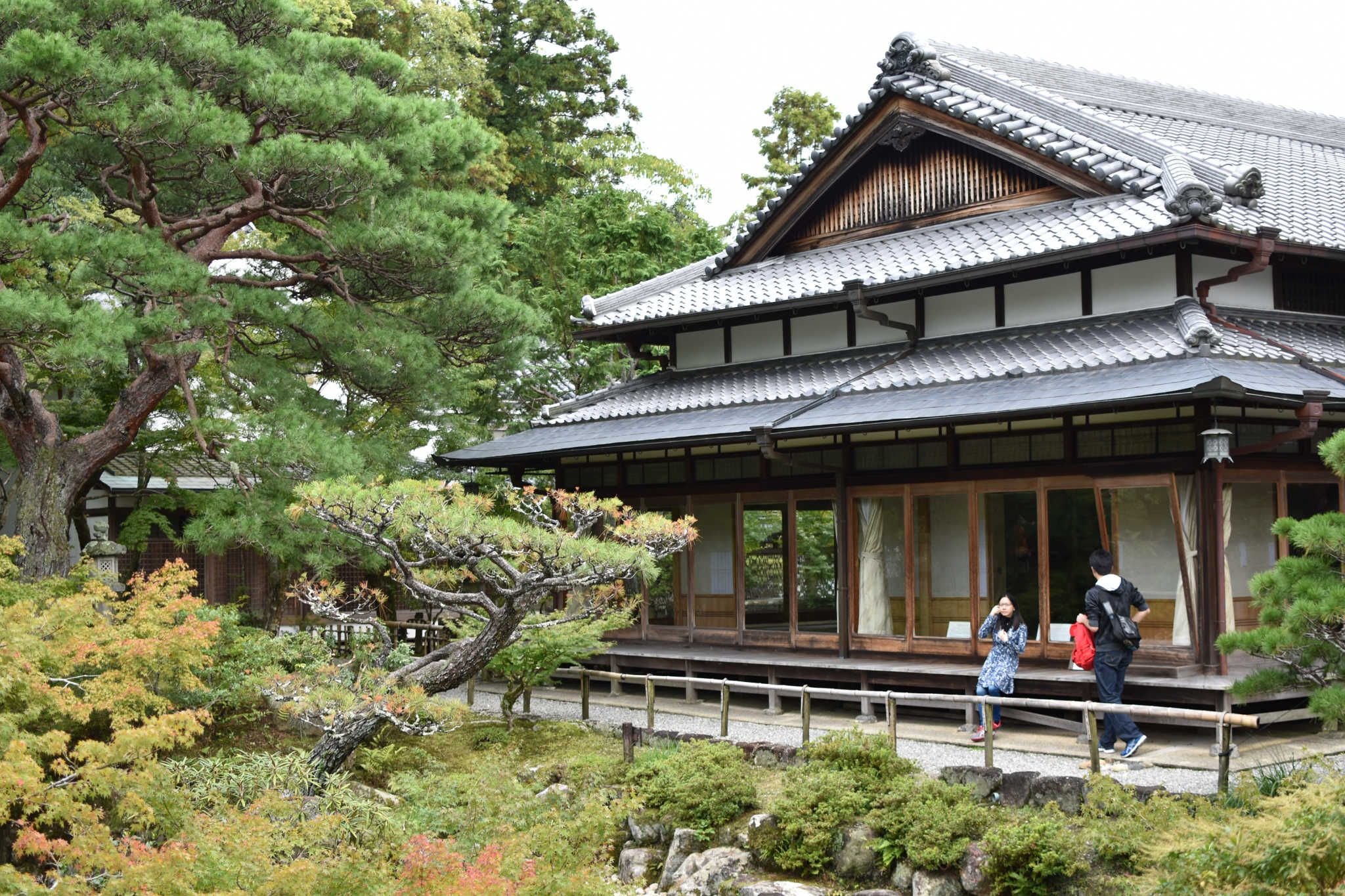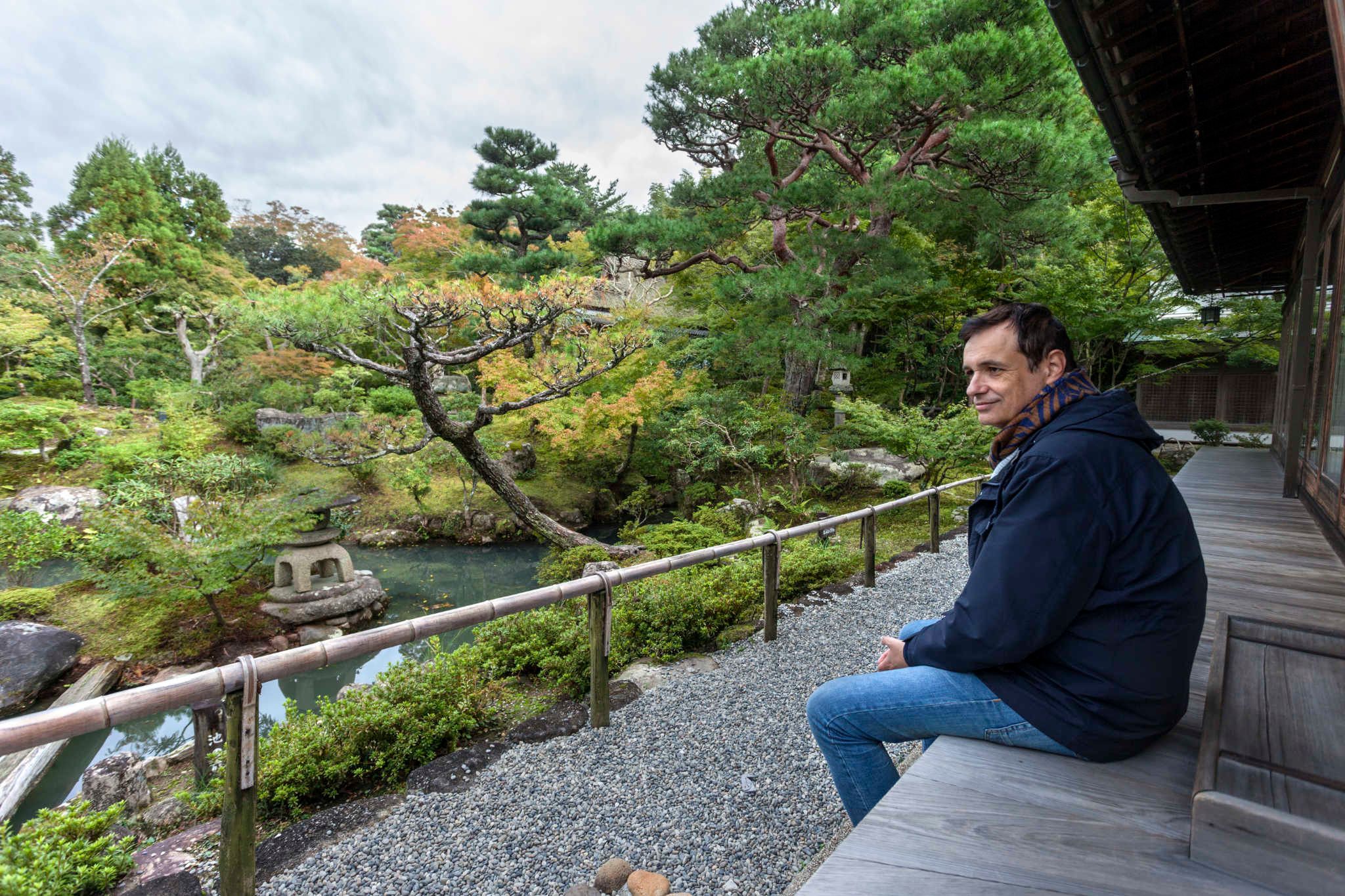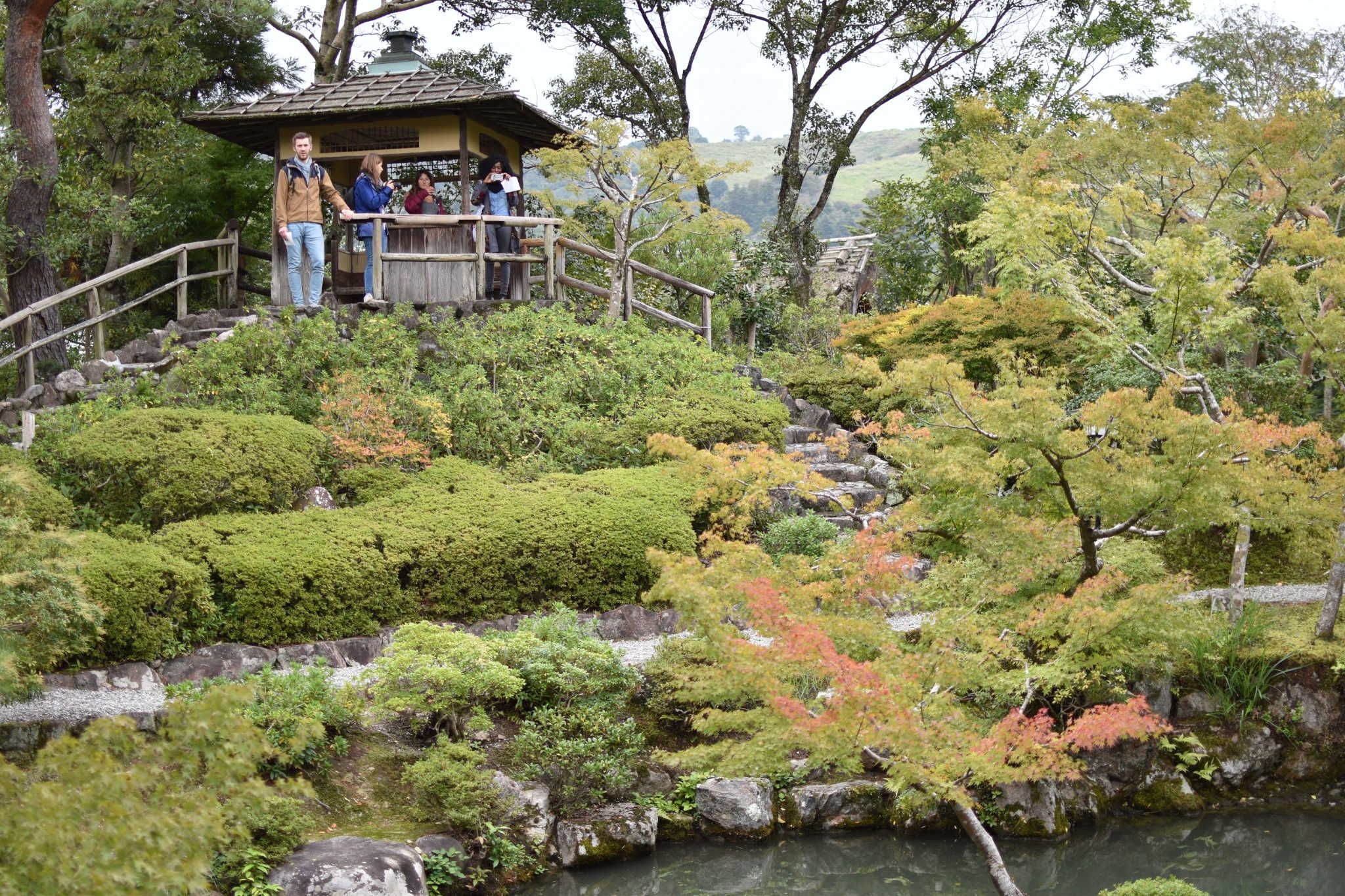 This part of Yoshiki-en is remarkable because one is literally immersed in the vegetation. There are trees and shrubs all around. It's very dense. Lots of moss on the ground, a sign of a fairly humid climate. Near the walkway that goes around, lanterns, small pagodas, stairs, fences. A Japanese garden as I would like to create one at home.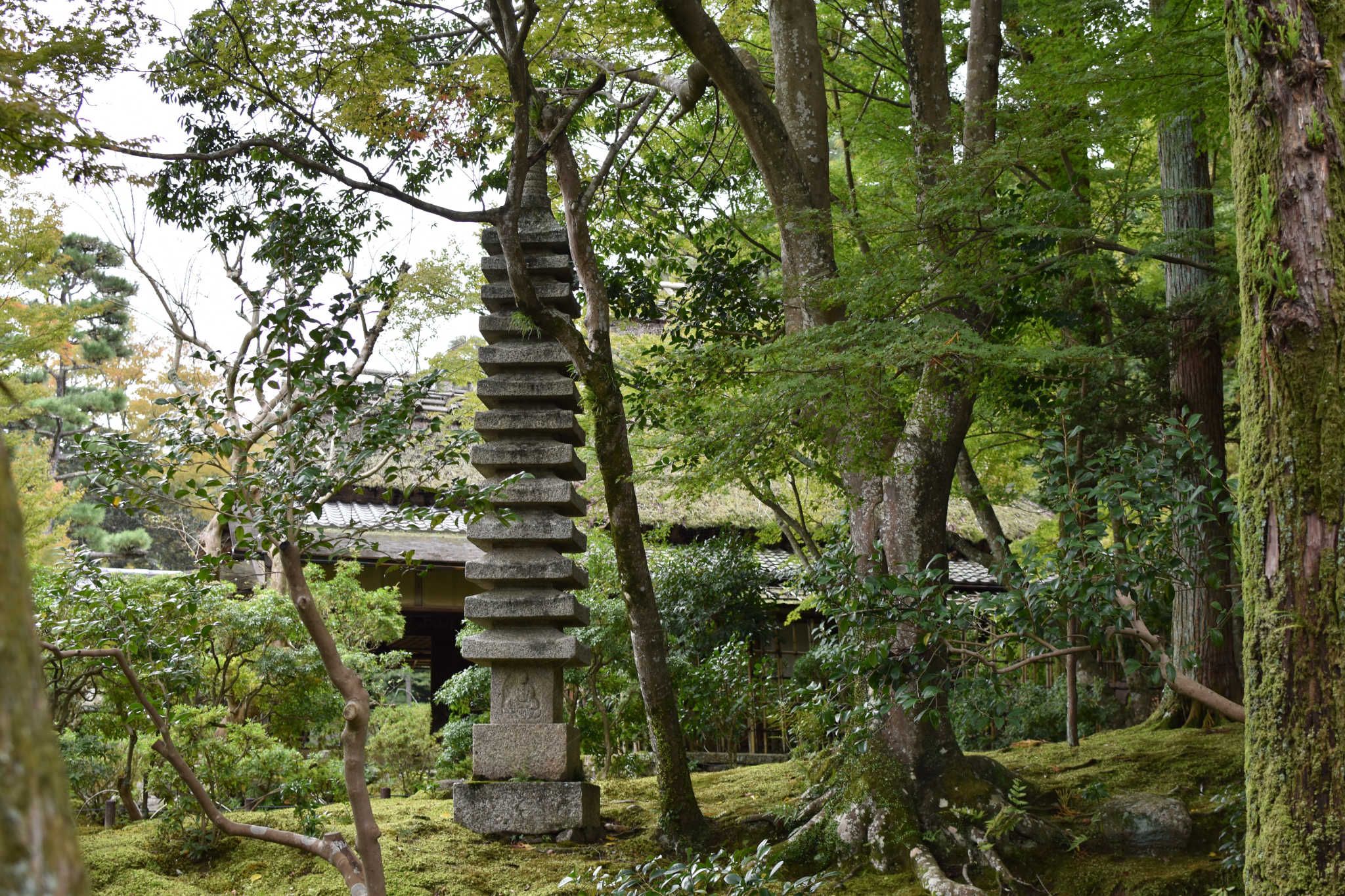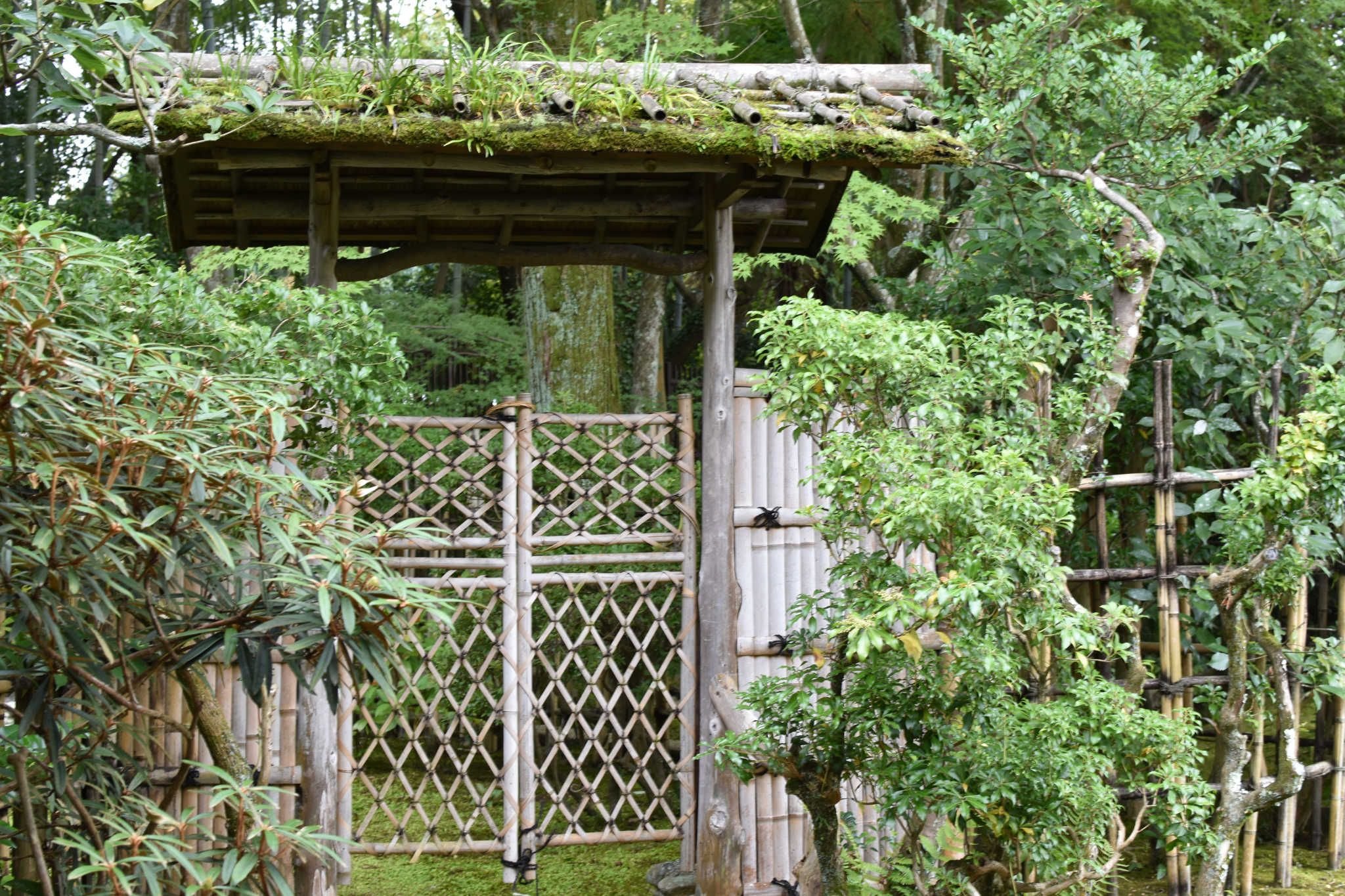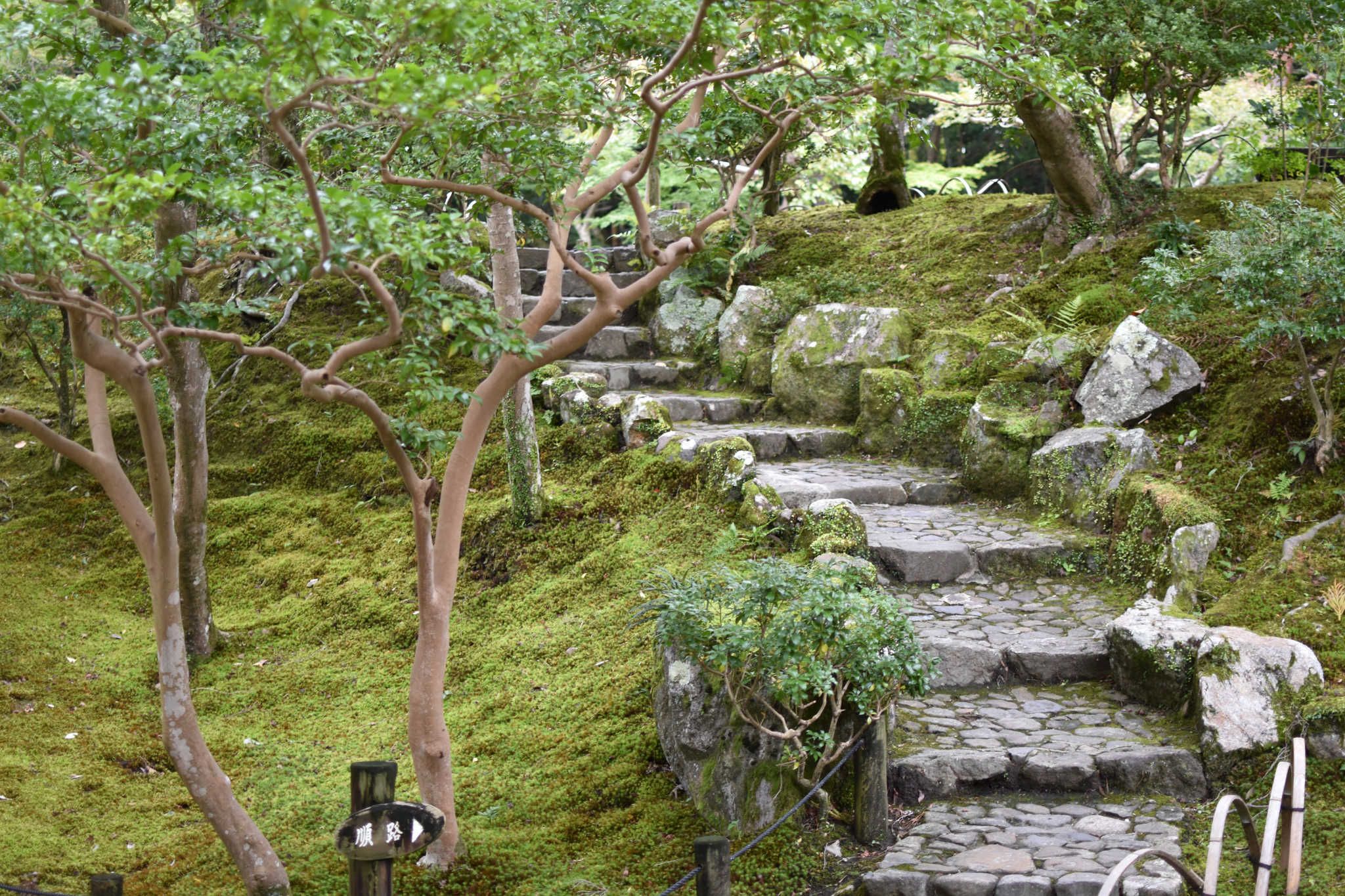 The visit continues with a moss garden. Different varieties of mosses, of different colors, are cultivated on the ground, forming a remarkable patchwork.
I also find it amazing to see that the moss is not destroyed by the birds who come for food. It must be part of Japanese secrets.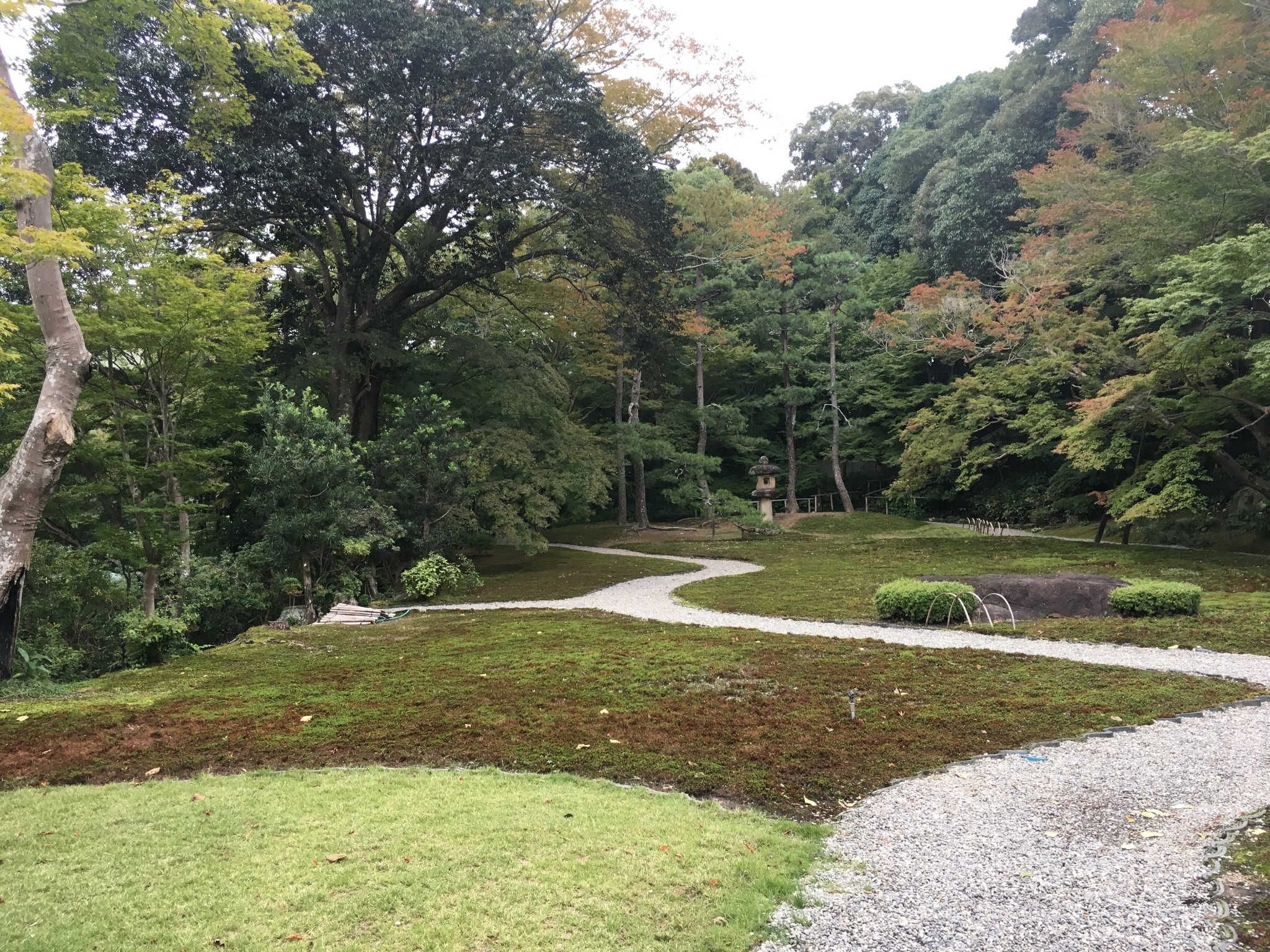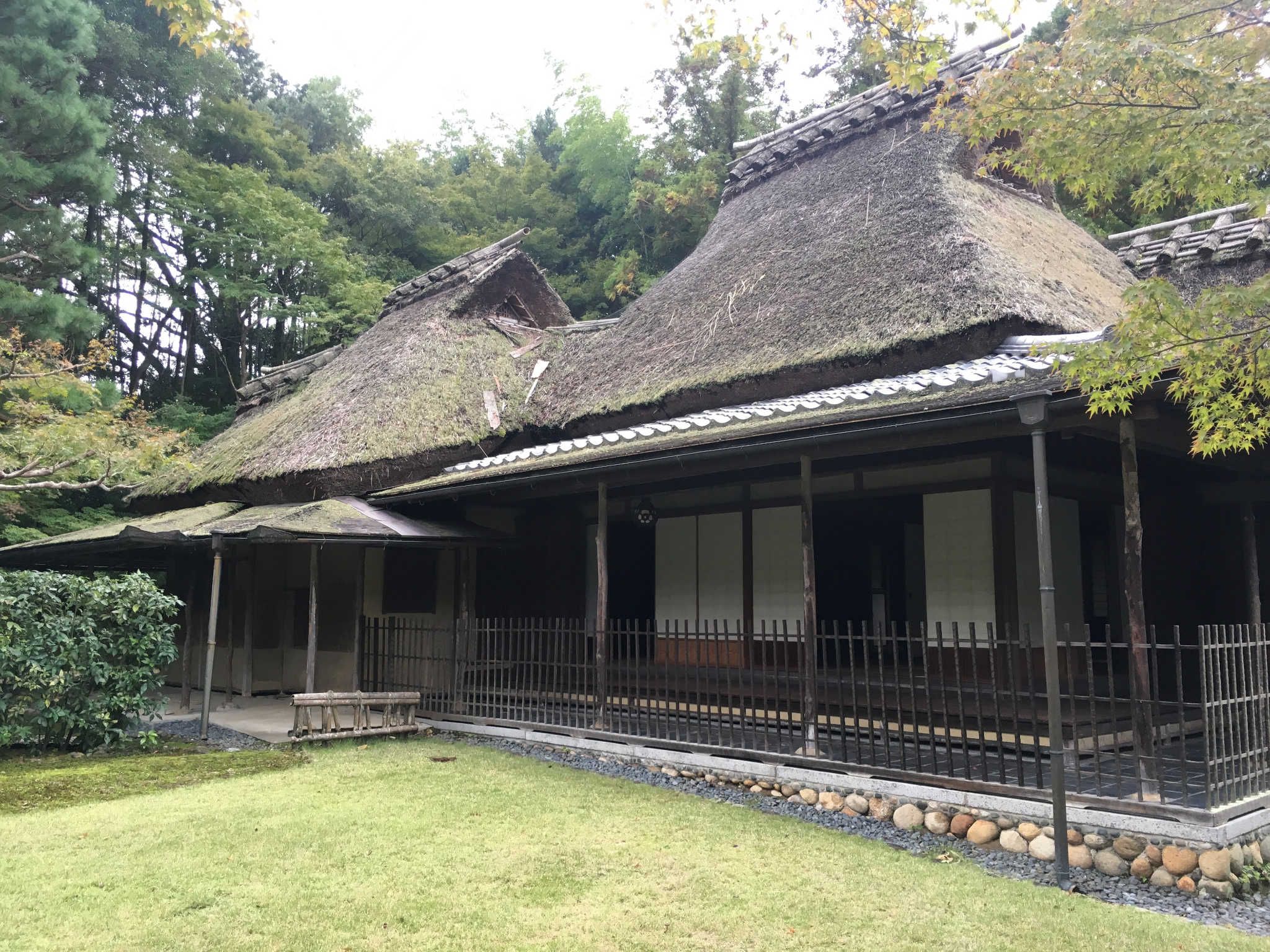 We read very little about the Yoshiki-en while it is one of the most fabulous places in Nara. A garden a little hidden except for those who take the wrong entry and arrive there by mistake!
-- @japon
---
01: Travel diary in Japan, by @japon
02: Tokyo, overcrowded city? Really? by @japon
03: Are the Japanese too disciplined? by @japon
04: Going to Japan without speaking Japanese? by @japon
05: Ueno, more than just a big park in Tokyo, by @japon
06: Asakusa, diving in the heart of Tokyo's historic district, by @japon
07: Ameyoko, Ueno's colorful market, by @japon
08: Tsukiji, the largest fish market in the world, by @japon
09: Climb the steps of Atago Jinja Shrine in Tokyo, by @japon
10: Hama Rikyu, an exceptional park in the heart of Tokyo, by @japon
11: Jimbocho, old books and tempura, by @japon
12: Shinjuku Gyoen Park and the best burger in the world!, by @japon
13: One night in Shibuya, by @japon
14: Takeshita dori : this little street dedicated to fashion (and good crepes), by @japon
15: They lie to you about Kyoto, by @japon
16: The temples and secret garden of Higashi in Kyoto, by @japon
17: Kinkaku-ji, the temple of the Golden Pavilion in Kyoto, by @japon
18: Ryoan-ji, the amazing stone garden in Kyoto, by @japon
19: The Ninna-ji Temple and its extraordinary gardens, by @japon
20: Kyoto Gyoen, the Imperial Palace Park, by @japon
21: Nishiki Market: A Must in Kyoto, by @japon
22: Ginkaku-ji, the temple of the silver pavilion in Kyoto, by @japon
23: Meditate on the path of philosophy, by @japon
24: Nanzen-ji, its impressive gate and two gardens, by @japon
25: Heian-jinju: the big shrine and its garden that I almost missed, by @japon
26: Eikan-do, the temple of the momiji maples in Kyoto, by @japon
27: Kodai-ji, a Kyoto temple dedicated to a woman's love for her husband, by @japon
28: Sannenzaka and Ninenzaka, the streets of Higashiyama, by @japon
29: Kiyomizu-dera, the temple of pure water in Kyoto, by @japon
30: Tofuku-ji: the maple lookout point, by @japon
31: Makis, Yasaka-jinja Shrine and Maruyama Park, by @japon
32: Nijo Castle and its fabulous garden, by @japon
33:Departure for Osaka and its castle, and announcement of a typhoon, by @japon
34: Osaka, the garden Keitaku-en under a torrential rain, by @japon
35: Doguya-suji, the kitchen market in Osaka, by @japon
36: Dōtonbori, the bustling district of Osaka, by @japon
37: Back to Kyoto and Typhoons, meetings and reunions, by @japon
38: Sanjūsangen-dō, the temple of a thousand and one statues, by @japon
39: On the road to Fushimi Inari Taisha, by @japon
40: Daigo-ji, the large Buddhist complex built on a mountainside, by @japon