Beginnings of a Digital Nomad: The Remote Year - Day 216
"Trying to cut costs has a clear floor. Income can go to infinity."--Wall Street Playboys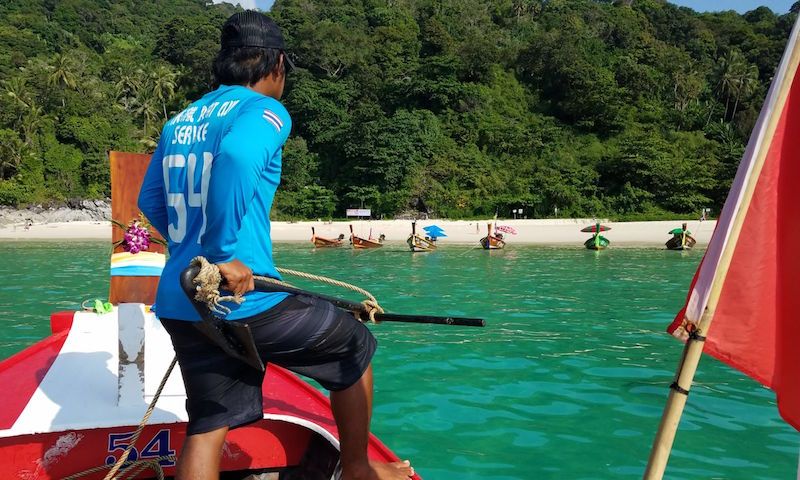 January 22nd, 2017 - Day 216
Efficiency
Time is money, and therefore we must look for ways to maximize our
EFFICIENCY
in all aspects of life.
Working out improves health efficiency, tech improves time efficiency, and happiness improves life efficiency.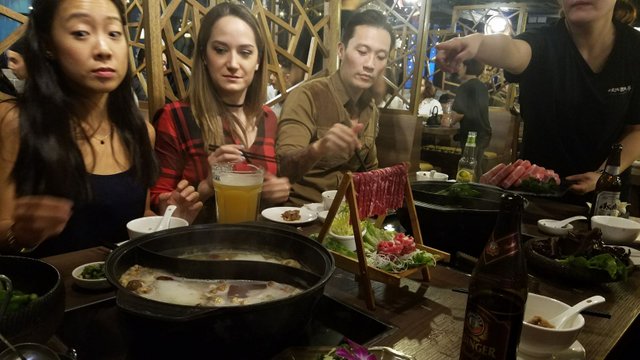 Eating healthy to improve health efficiency @ Hot Pot Wonderland, Hong Kong.
Efforts should be shifted from cutting costs to creating income. While there exists a limit as to how much you can save per day/week/month/year, there's no ceiling to the amount of revenue you can generate.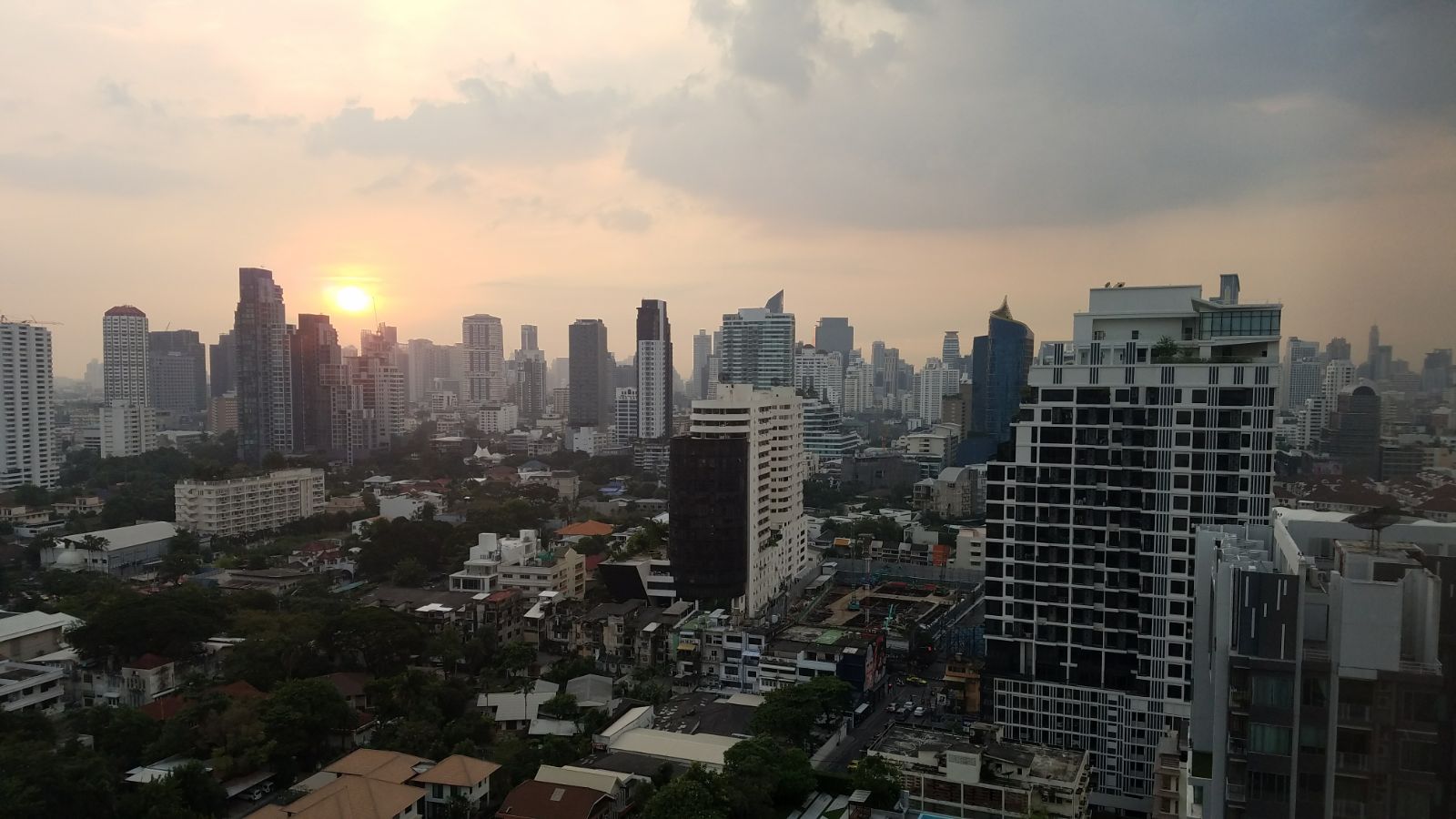 "There's no ceiling to the amount of revenue you can generate." Bangkok, Thailand.
How can I create revenue without a job? Making money is easy, for where there's a will there's a way. Steemit is one, while crypto-trading is another. Monetize off your skills on Fiverr. Rent out your spare bedrooms on Airbnb. Drive on Uber or walk dogs on Wag.
Passive Income
Generate, monetize, scale. INVEST! "You're never going to get rich renting out your time."--Naval Ravikant
Passive income is the most profitable income.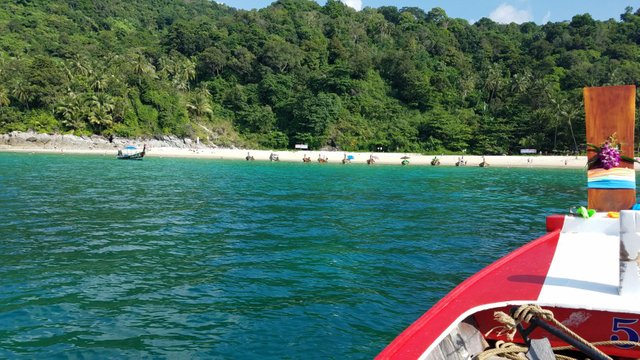 With the right investments, you're still making money while you're out spending it!
You never want to put your livelihood in someone else's hands (i.e., boss, employer, etc.). Doing so establishes an employer-based prison, with you as its wage slave.
Self-generating revenue allows you to 1) get paid what you're worth, 2) create implied opportunity costs, and 3) determine your own future/fate.
How Do I Get Started?
Putting theory into action, let's take crypto-trading for example.
@wolfofpoloniex
released an extremely helpful article months ago here on Steemit titled "
Bare Basics of Trading Cryptocurrency
."
By first buying BTC and depositing it into an exchange (i.e., Bittrex, Binance, etc.), we can then use our BTC to trade against cryptocurrencies & implement Wolf's recommended technical analysis techniques into our trades to find the most profitable positions.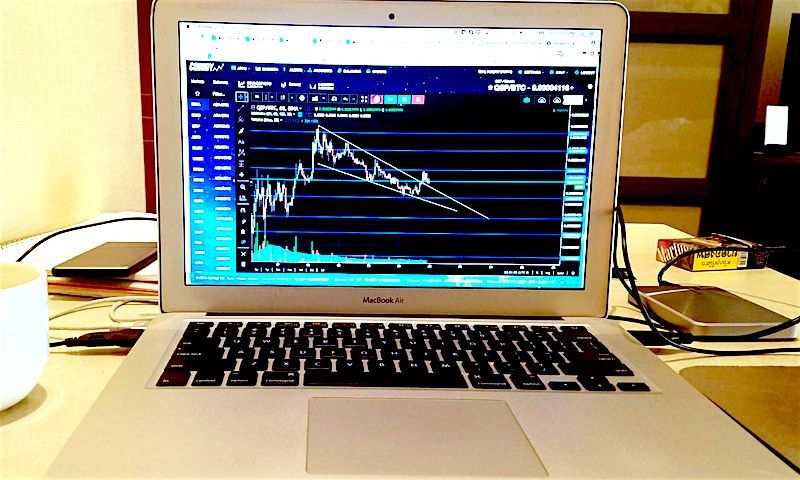 Ex: if STEEM is forming a descending wedge & is nearing its breakout point + the support is stronger than the resistance + the RSI is showing a bullish divergence = BUY; predicting a bullish breakout in the near future.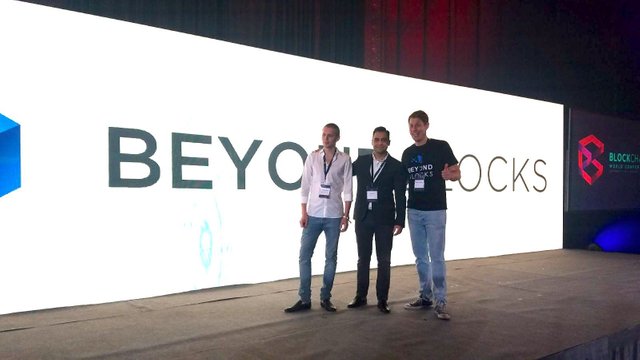 Blockchain World Conference hosted by Beyond Blocks (Bangkok, Thailand 12/04/18).
With the endless amount of resources made available for us on the internet, there's no excuse why you shouldn't be able to arm yourself with a specific skill set that can help you make money. Gone are the days of institutional education (where we pay $40,000/year for theoretical knowledge, a piece of paper, and a six-figure debt), for we're now in the golden "information age"...the age of procuring a real, APPLICABLE education!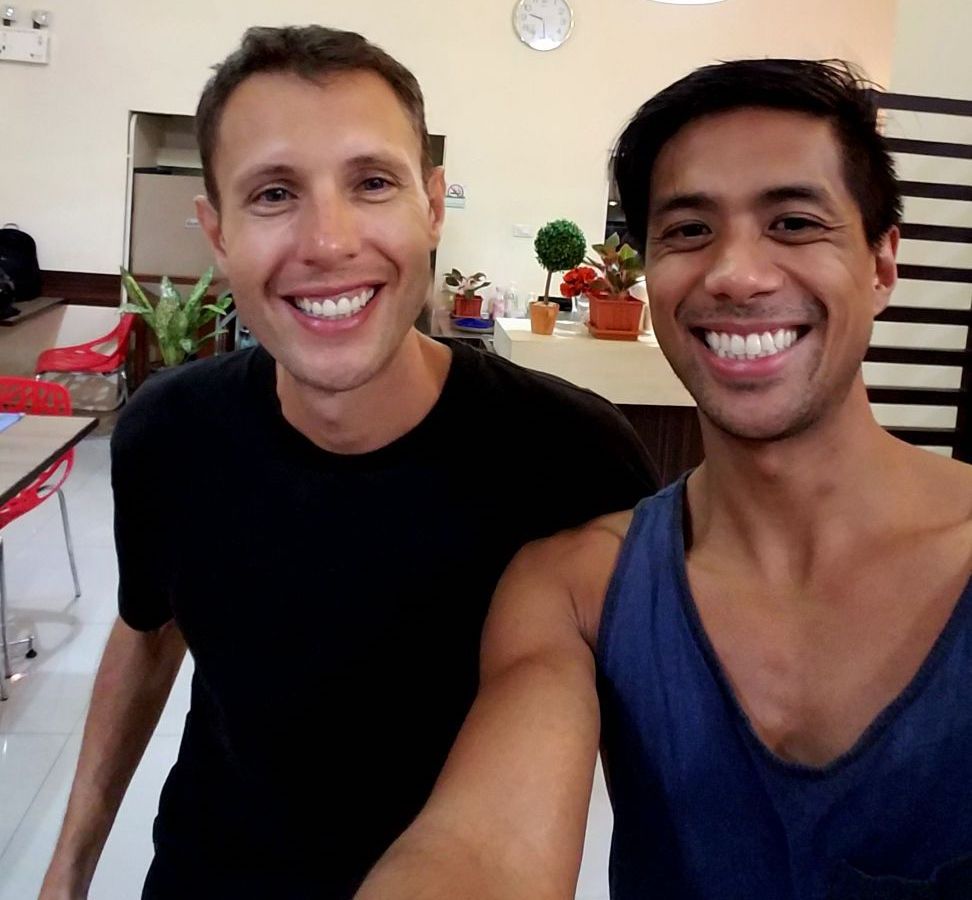 Meetup with Dan @worldtravelpro in Bangkok, Thailand.
Check out past "Beginnings of a Digital Nomad: The Remote Year" posts here:
Day 150
Day 134
Day 115
"The Haze"
Day 15
Day 12
Day 8
Day 1