Exploring Manila With A Local (Philippines)
During our two week long stay we had the opportunity to explore the city of Manila and some surrounding areas with a few locals which really enhanced the experience for me. The first local we explored the city with is a friend of mine and Isa's called Eddie. Isa and Eddie have known each other for a little while now originally meeting Isa when he travelled for eight months around Mexico !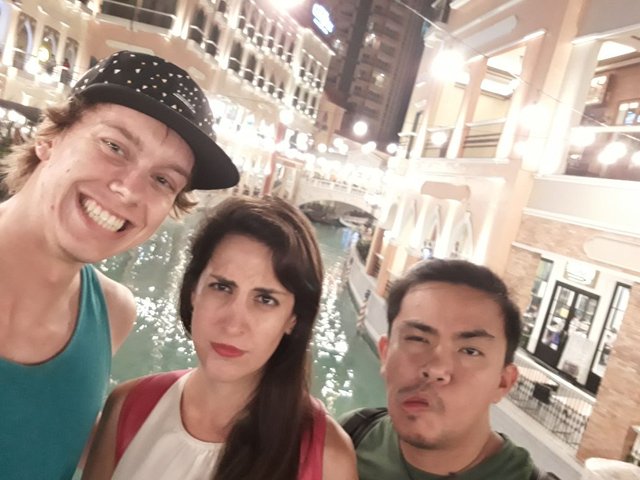 With Eddie we went to a place in Manila called the BGC (Bonifacio Global City) This is probably one of our favorite places in the whole of Manila everything is just so clean and tidy ! We walked around the streets, chilled in parks and ate lots of food. Here's a picture from one of our first Filipino meals where we ate Kare-Kare, chicken skin and a few other items. From here we continued walking a place called McKinley hill where a mall called Venice Mall is located. This is an awesome Mall it has a man made river running through it designed like the Venice Canals.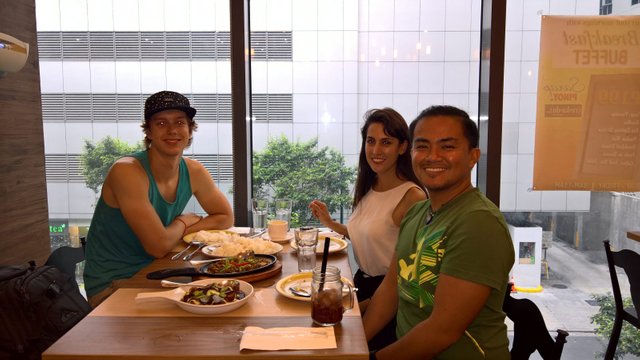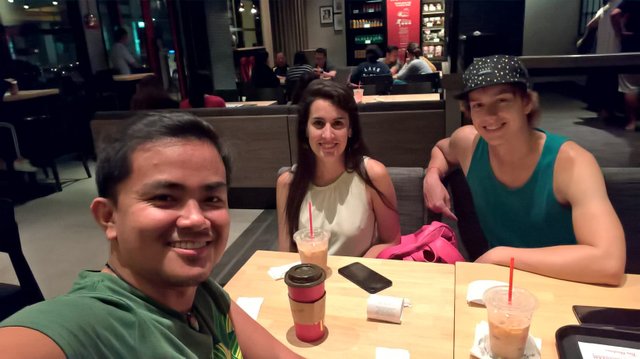 On a separate day we celebrated Eddies birthday at a restaurant in the BGC again we also got the chance to meet a friend of his called Choy.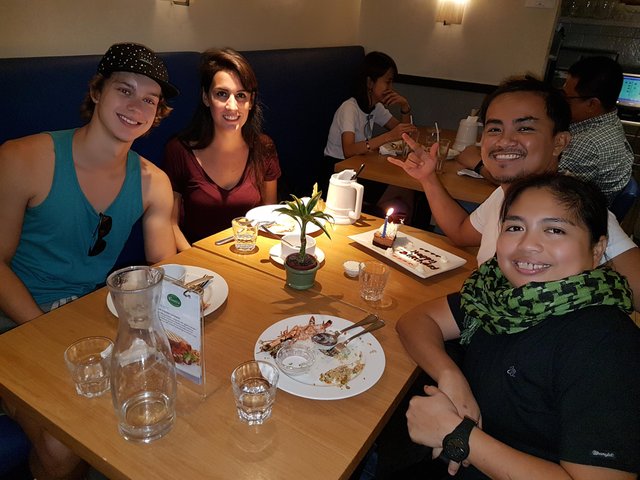 We also got the chance to explore with a local staying in our hostel called Bobby and we are now good friends with this guy I've already made a blog post about our day out with Bobby so I'll link that here. It showcases how friendly the people of the Philippines are I love them so much.
Thanks for reading,
Ben


If you enjoyed this post then please remember to follow me
Travel Guides:
Koh Rong Secret Beach Guide
Koh Rong Secret Beach Video
Kampot Travel Guide
Pai Travel Guide
Koh Phi Phi View Point Guide
Popular posts:
Koh Phi Phi (Island Tour Highlights)
Merry Christmas from Vietnam
You can also find me on:
Instagram + Twitter + DTube + YouTube