Koh Phi Phi View Point
Hi Steemit I'm finally getting round to writing about my favourite island in Thailand! The island of Koh Phi Phi has a special place in my heart maybe because it was one of the first tropical island paradises ive ever visited or due to its outstanding beauty ! I fell in love with this island as soon as I got off the boat ! The sun was shining the waves were crashing and the cliffs were outstanding.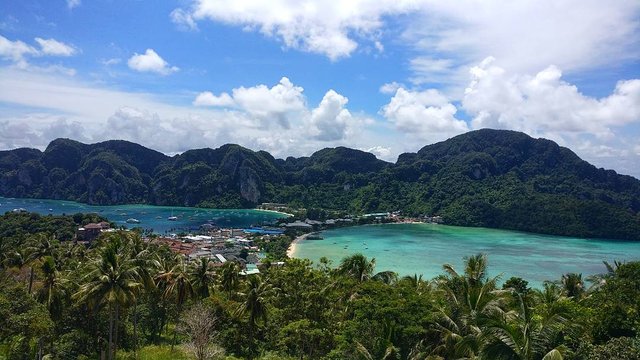 One of my favorite things I did on this island was the hike up to the view point which gives you a view point over the whole island. The unique thing about this island is the small strip of land between the two mountainous regions on either side it just outstanding and something id never seen before and haven't seen again since leaving this island.
The hike is signposted through the island but here's a map showing you the rough route up to the top it will probably take you around 20 minutes to get to the top depending how many photos you take along the way haha. I know I took loads .... Once you've reached the top you will have to pay an entrance fee of 20 Baht and then you'll be allowed to proceed round the corner to the best view of the whole island. On the top there is also free WIFI which is pretty cool enabling you to share any photos you have taken straight away or even call your friends and family with a video call like I did.
Here's a collection of photos from the top ! And my blog on the island tour is on its way ive just been so busy editing other videos from Ankor Wat in Cambodia ;)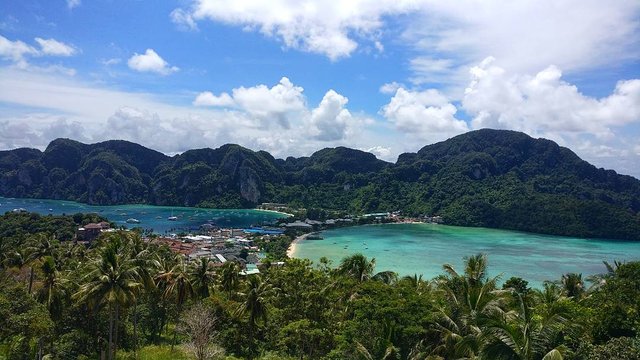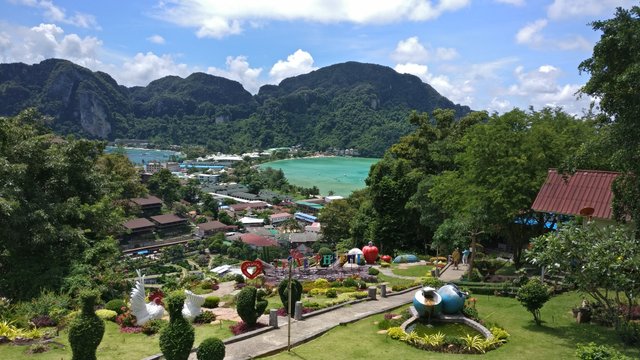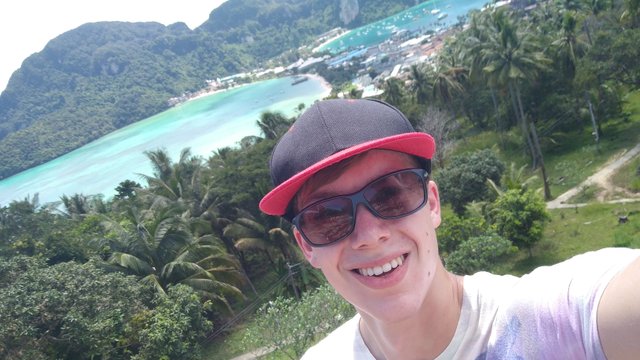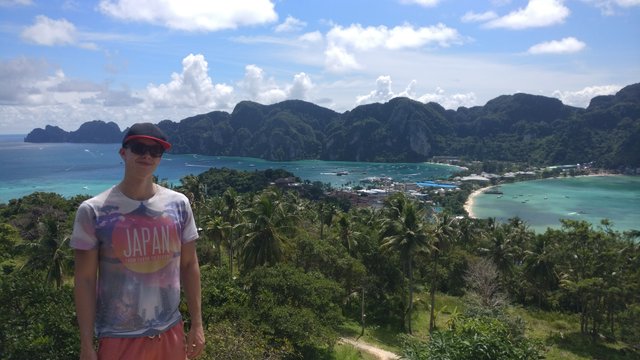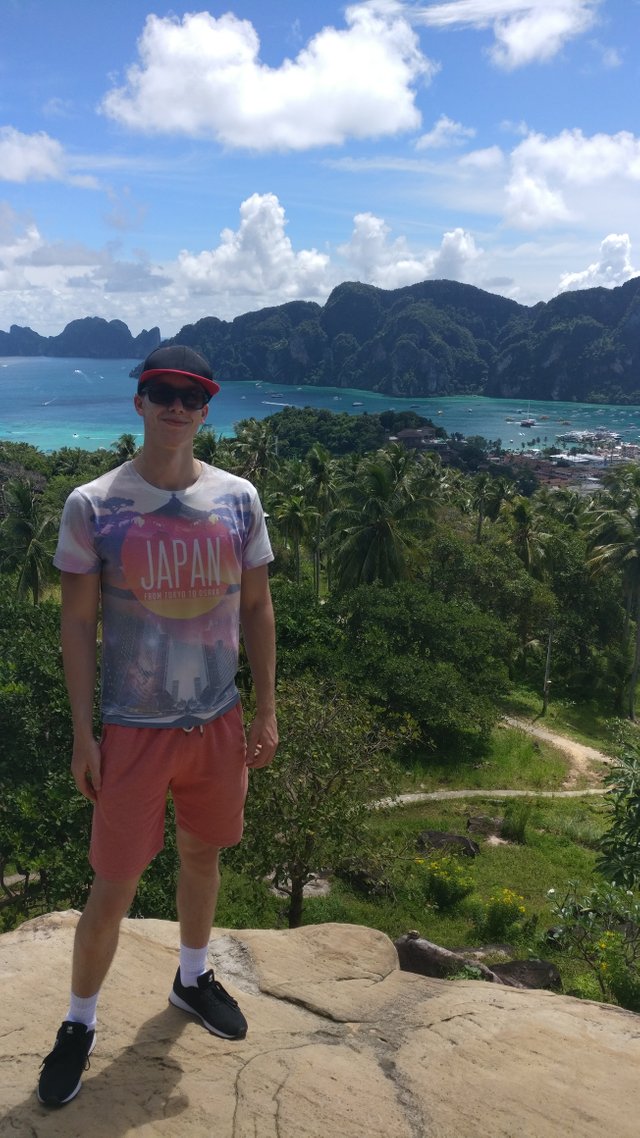 WATCH OUT FOR THE MONKEYS ;)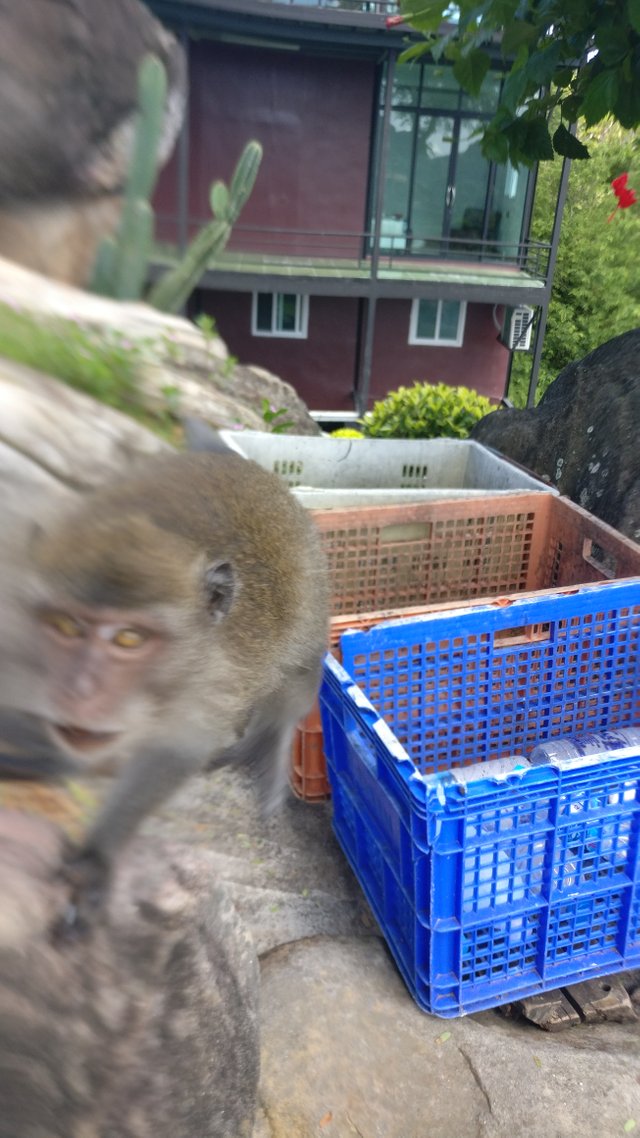 Thanks for reading,
Ben

If you enjoyed this post then please remember to follow me
Popular posts:
Koh Phi Phi (Island Tour Highlights)
Merry Christmas from Vietnam