I'm not usually one to hop on bandwagons, especially if it involves talking about the least boring subject of all--me. But I was challenged by @kaerpediem to do this, and the manly part of me dislikes the idea of backing down from a challenge. Here's her own version of 10 random questions.
So let's get this show on the road, shall we? 10 random questions I will answer today, for no particular reason.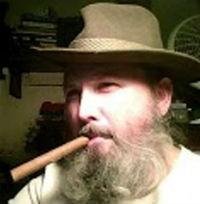 10 Questions
What supernatural power would you want to have?
Questions like this bamfuzzle me because, well, it's pure fantasy. I like fantasy in fiction, but as reality, it sucks. It's a waste of time. I'd rather cut toe nails. But, seeing as how this is a game, I guess I can make an exception.
If I could have a superpower, it would be to write the most incredible fiction anyone has ever read and have it instantly be loved by every creature in the universe.
I'd be the prophet of fiction. The ever-lovable omni-respected god of all things imaginative. I'd be the creative genius everyone loves to love. Shakespeare would come back to life just to envy me. @quillfire would genuflect on every word that spills from my fingertips. And everyone with eyes would read my words in utter awe of the ease with which they flow from neurons to page. My superpower would be ...
If you could choose your birth place, where will it be, and why?
Mars. I'd love to be an extra-terrestrial. Besides, one of my favorite novels of all time is Stranger in Strange Land by Robert Heinlein. Valentine Michael Smith is one of the greatest prophets in fiction. I want to be Valentine Michael Smith. Can you grok?
If you could go back in time to meet someone from the past, who will it be and why?
Jesus Christ. To walk and talk with the savior? Yeah, that would be awesome.
Which childhood memory is your favorite?
Whose memory?
Uhm, my childhood is largely a blur, primarily because I'd like to forget it. But if I could choose a favorite memory, I guess it would be walking my two girlfriends--Stacy and Kathy--home from school every day and getting two kisses on the cheek. In first grade. I was such a stud back then.
What are the three things you notice in the opposite sex first?
I'm a guy, so ...
That they are the opposite sex. Let's face it, it's not easy to tell the difference all the time these days, so if I can't tell the difference, I'm like, "Hey Biff, see ya later. Good luck at the 19th hole."
Whether or not they laugh at my jokes. If they don't laugh, I tell more jokes, but they're mostly about them and whether or not they're really a Biff trying to be a Buffy. If they laugh, I tell more jokes that make them laugh. Buffy's are really cute when they laugh.
I'm a sapiosexual, so if the lights are out, then I'm drive-by. If only some of the lights are on, I might stick around long enough to see if some of the breakers have flipped. I might, as a community service, take the time to flip them back to the right position. If it's too dim in the driveway, I don't dare enter the garage.
If Life was music, what song will yours be playing?
These are the questions I dig because they require some imagination and serious thought. If you had said "movie," I don't know what my answer would be, but I really like this scene from Tombstone:
So you want to know what my song is?
I'm your huckleberry.
Probably, the lines that most embody the spirit of the first half of my life is from the Simon & Garfunkel song "I Am a Rock." These lines:
I have my books
And my poetry to protect me
But if it was an entire song, I first thought of "Another Brick in the Wall" by Pink Floyd. But, actually, it would be the entire album titled "The Wall," which better encompasses the stone casing I trapped myself in for so many years before I was rescued by my redeemer, the aforementioned Jesus Christ.
The reason I rejected "Another Brick in the Wall" as my final answer is because education has actually been a big part of my life even though I only have a bachelor's degree. While I love this song, I believe we do need education. More of it, actually. What we don't need is indoctrination.
I'm not naturally defiant of authority (well, maybe I am). As a young man, I was pretty "straight," as they say--like an arrow. But I have learned to distrust authority figures, mostly due to its abuse and neglect by those who think they have it together. There's this thing called the Peter Principle. I think it applies to all of us universally. None of us are truly qualified to be at the level of we are at. We're all shams, if we're honest (and who's honest?). I learned that philosophy by living life, which is why I'm going to settle on "Sound of Silence," which resonates more with me in the latter half of my life than it ever has, but had I more emotional depth at 21, I'd have said that then.
If you were arrested with no explanation, what would your friends and family assume you had done?
Murder. It's the quiet ones that always snap.
In one sentence, how would you sum up the whaleshares platform?
Ignored.
What's the funniest Wi-Fi name you've seen?
I can't remember. I laughed. I remember that part. I just can't remember what I was laughing at.
What's something your brain tries to make you do and you have to will yourself not to do it?
Think about sex. I do my damnedest to never think about it, but somehow, I keep falling off the wagon. My wife thinks I'm obsessed. She tries to convince me we're too old for that, and I want to believe her, but there's a war going on in my flesh. And the dirty parts of me are winning.
The other thing is, leave the room. Whenever some idiot starts flapping his/her lips, I want to curse them for their nutjobbery and walk out on them. I really have to make a conscious effort not to be rude to the intellectually overconfident.

Welcome to my Nightmare
I probably revealed too much of myself on this one, which is why I don't like talking about me. I have no idea about what is sociallly acceptable in speaking about oneself in public, and that might be why I talk to myself in public.
I've spent most of my life chasing verbs and nouns and killing adverbs and adjectives. I don't regret it. I just wish I was better at talking about myself. I might be more widely published. Meanwhile, welcome to my nightmare.
Dividers by @EdibleChthulhu.
Get your weird lit on:
The Biblical Legends Anthology Series
Limerents in the Bog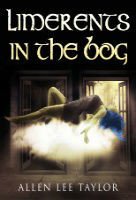 At Amazon

While you're here, check out the backside 5:

Review Me, Please


Created by @EdibleCthulhu