Nepal | Earthquake | Part 8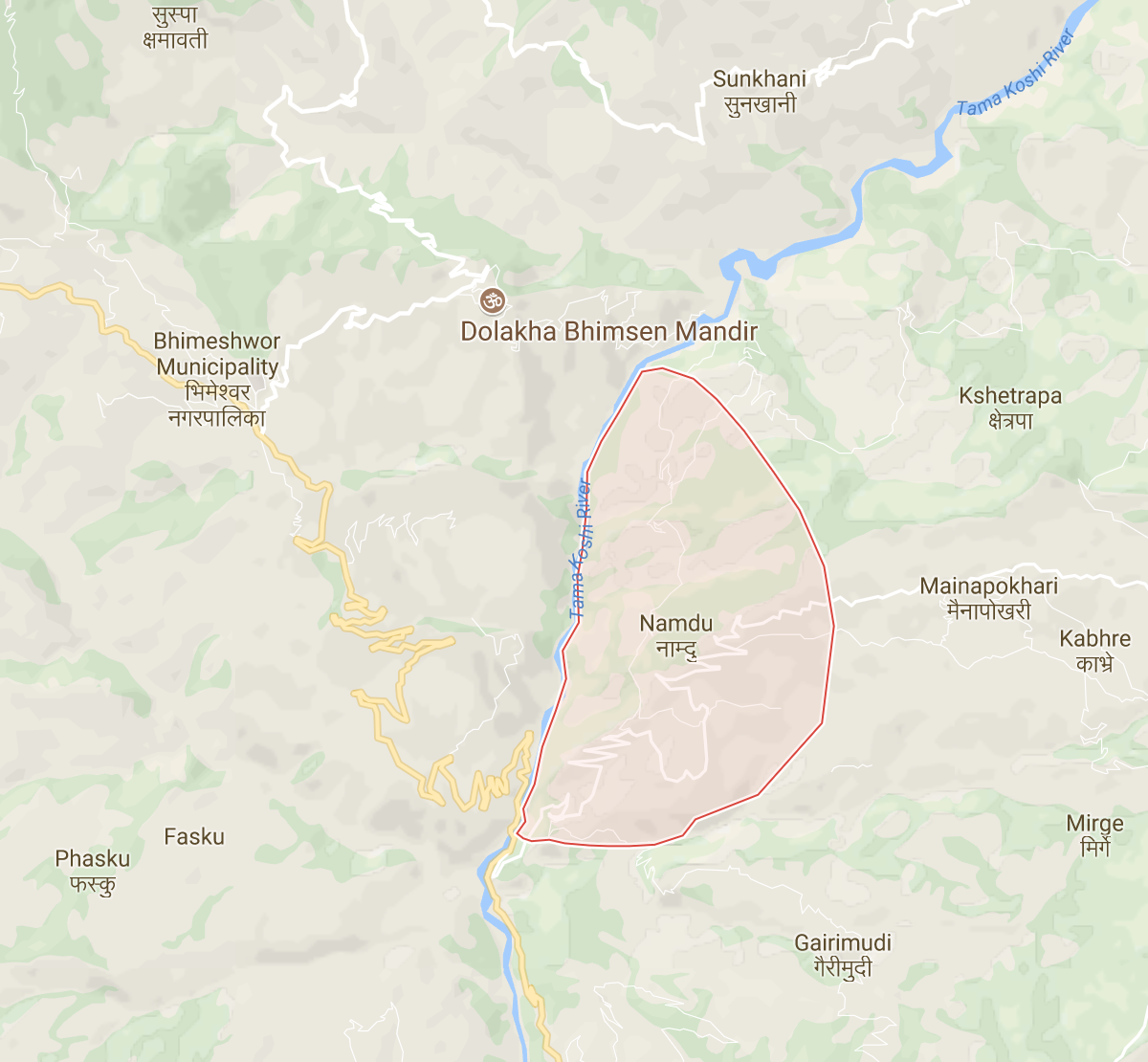 Namdu in relation to Dolakha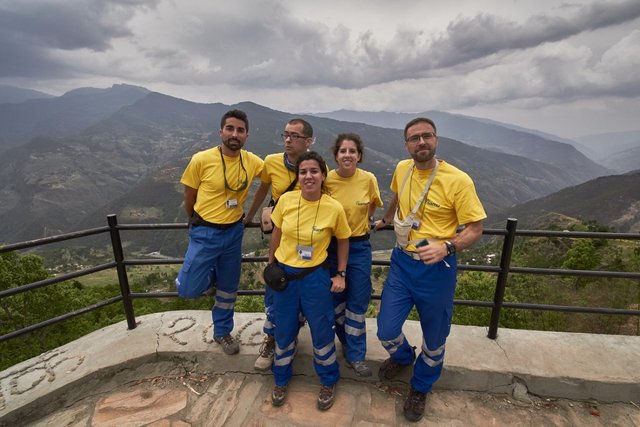 SAMU team (minus Borja) - Namdu is directly behind these guys
Part 8

One evening we made a plan for the following day; to head down the gorge below Dolakha, cross the river and ascend the mountain the other side to get to a small remote village near or in Namdu.
As we were making dinner, a group of young guys from London turned up. They were independent and inexperienced, as a result they had tried to distribute rice and other supplies in another village and had been mobbed. We offered them to camp with us and have a rest. People don't realise that with the best intentions, you can't just rush into these situations without the proper groundwork, especially not in a public manner. The aim of Bridge2 is to help the many where possible, along the way we might find special cases that need more help - surgeries or the like. It's a model my mother has championed since the beginning, it has it's stresses for sure but generally it mitigates frustration, violence or other issues and we're not here to make issues, quite the opposite. So turning up with a pick up truck and 100kg of rice to a village of 300 people will cause problems! There's a fine line between taking the time to do it right and delivering solutions swiftly - an issue that larger NGOs always fall short of - they take too long to make decisions and the resulting solution is never perfect.
I stayed up with them that night swigging at a bottle of whiskey and telling each other stories while we looked across to the mountains, illuminated by the ambient glow of the moon. For that short period of time I forgot about the craziness of the past weeks. I forgot why we were there, and as a result I ended up in bed around 3am. Not clever as I was woken at around 5am by the damn birds, they knew I stayed up and they weren't gonna let me get away with it.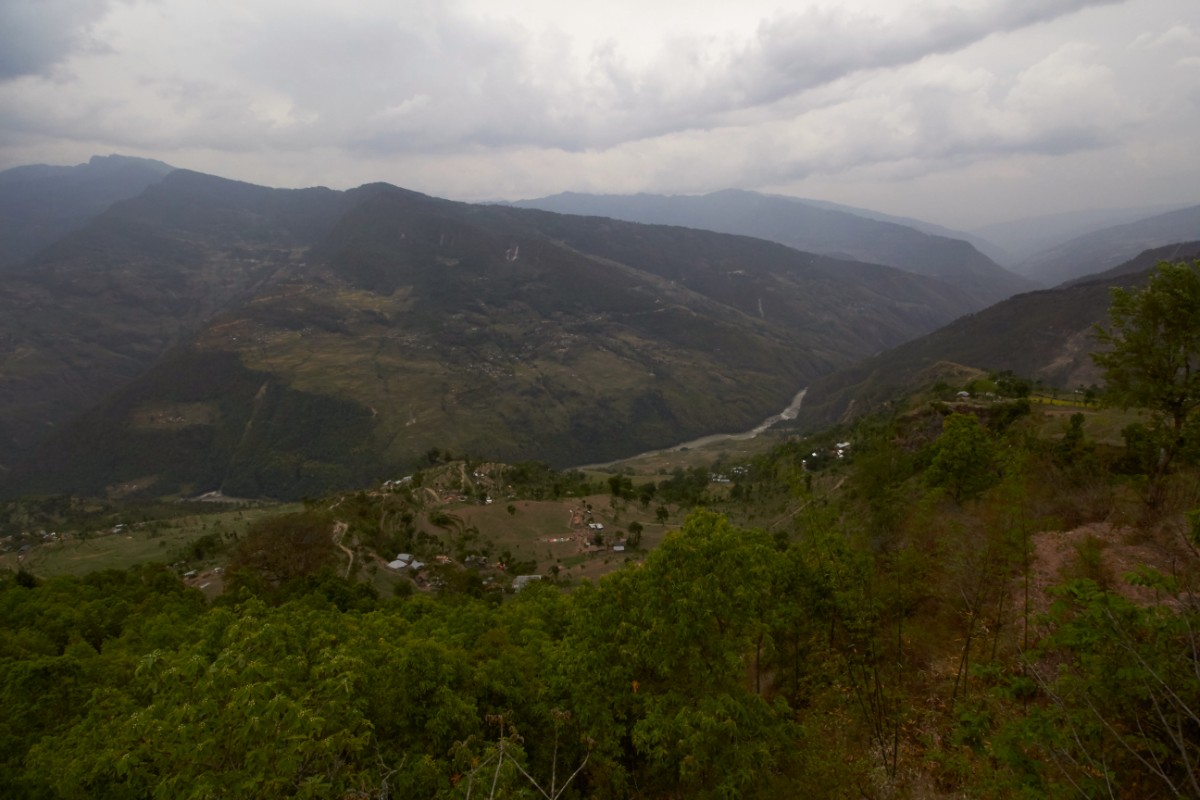 The river we would need to cross
Borja was up.
"Vamos chicas, chicos!"
We left camp around 6am. I had loaded my backpack with camera gear and 3 litres of water - one would be a "backup". I learnt a good lesson that day - don't ever drink alcohol before a mission, I'm not here for that, even if I think I deserved myself the drink it was a distraction from my goal. I was annoyed with myself for sure, but everything is a learning, so lesson learnt. Another lesson learnt - don't pack heavy for a mission when you don't know where it goes…My bag weighed a tonne!
We drove down toward the river but were stopped short, boulders blocked the path. Out we got, all the medical supplies would be carried - fortunately they were large cases with nothing too heavy inside, so while they were awkward at least it wasn't too much more weight! We crossed the footbridge and started our ascent. Almost immediately we were met with what looked like the remains of a tiny village. We stopped and treated those in need, played with the kids, handing out toys and sweets. Onwards again up the mountain. I had a load of video footage which I think I've lost, if I can find it then I will post it here. Otherwise the pictures will have to do for now!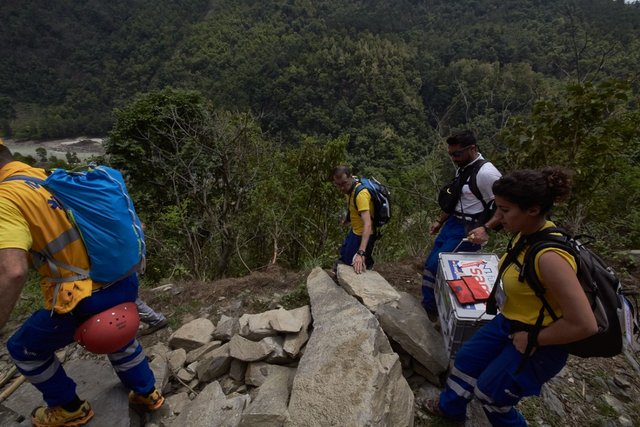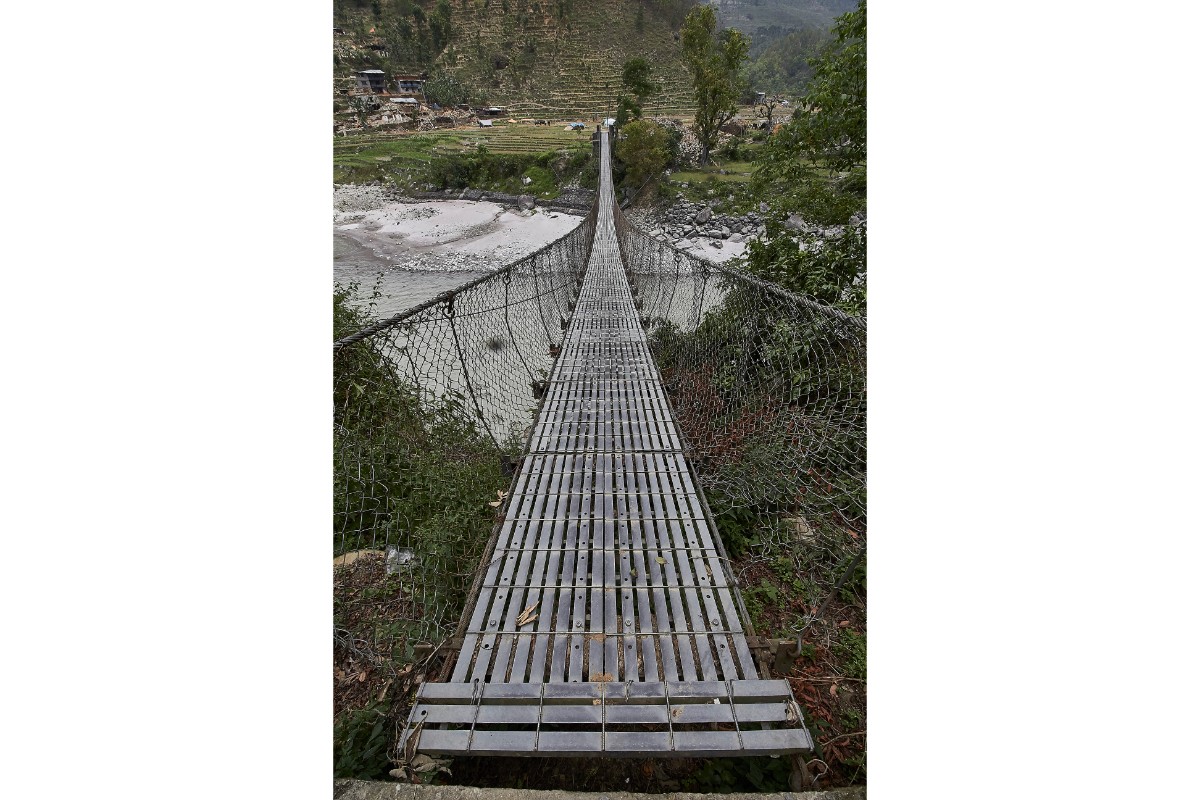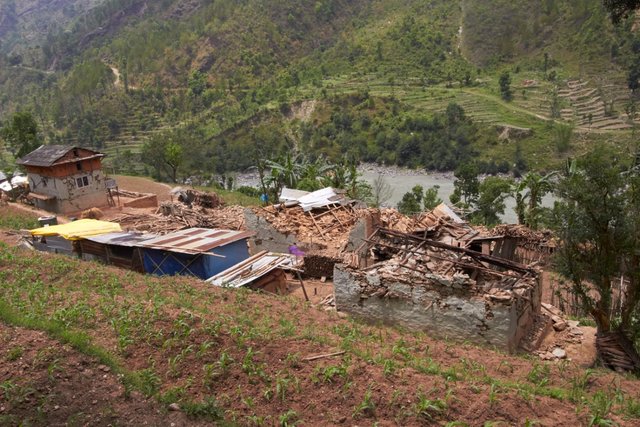 The first stop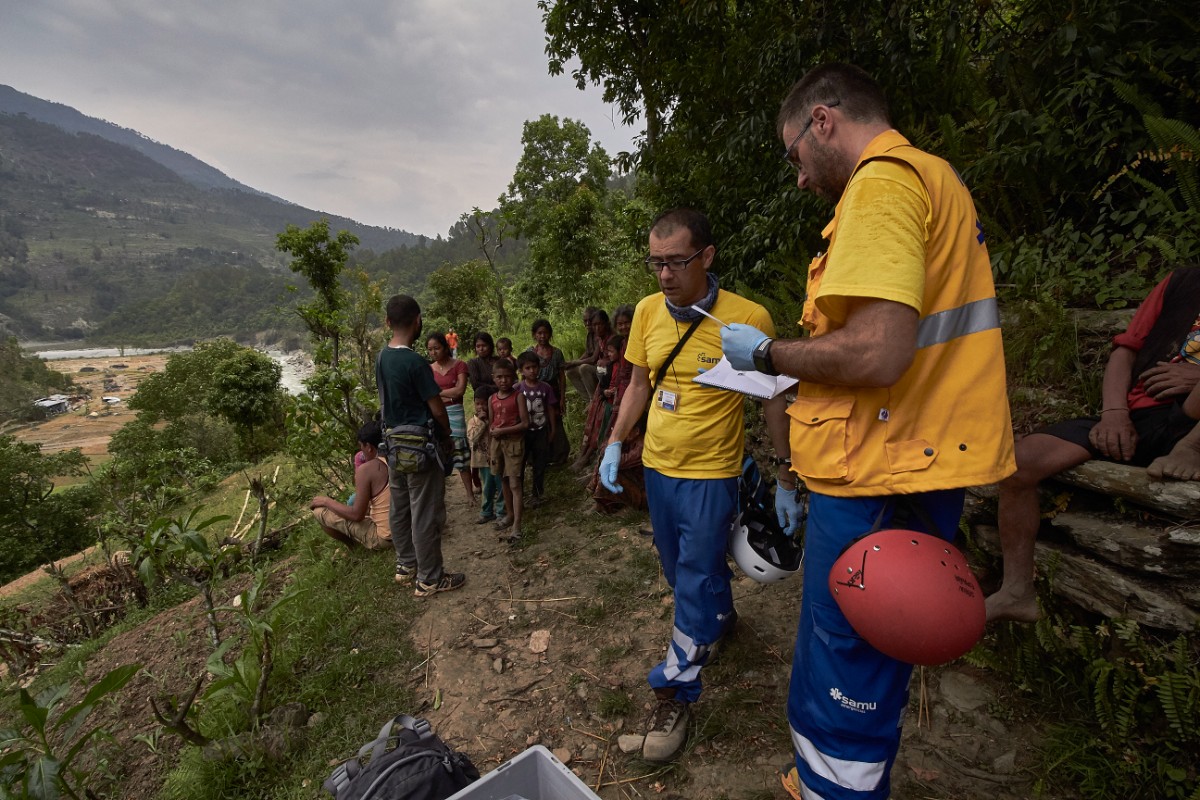 It was a pretty arduous climb. The paths were at times narrow with a sheer drop on one side. The temperature was high, the sun was out and it was humid. I began to wish I hadn't brought the camera gear. Filming and walking is NOT a cool vibe, especially over rocks, mud, plants, those narrow paths, but I was determined to show people at home what had happened, not just the bad stuff.
We reached the top, this time the village was much bigger and the people were much more forthcoming than the first. It was as if they were waiting for us. We were inundated with problems ranging from small to significant. We always had the option of offering them time in the clinic in Dolakha but they'd have to travel there. Either way, we would treat them if they could make it - no one was that serious that we would have to come back to get them, and we couldn't spend time picking up one or two here and there around the region…we needed to work efficiently.
I was on crowd control and kid duty, pulling faces and making jokes encouraging them to give us space. But it's so interesting! They were inquisitive understandably, but our patients needed privacy in a situation that gave us none. So space was all we could offer in place of total privacy. I made a line out of sticks and waggled my finger at anyone trying to creep over. It became a fun game for the kids.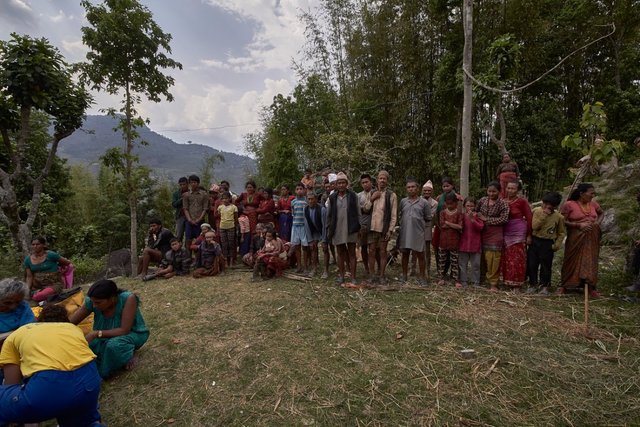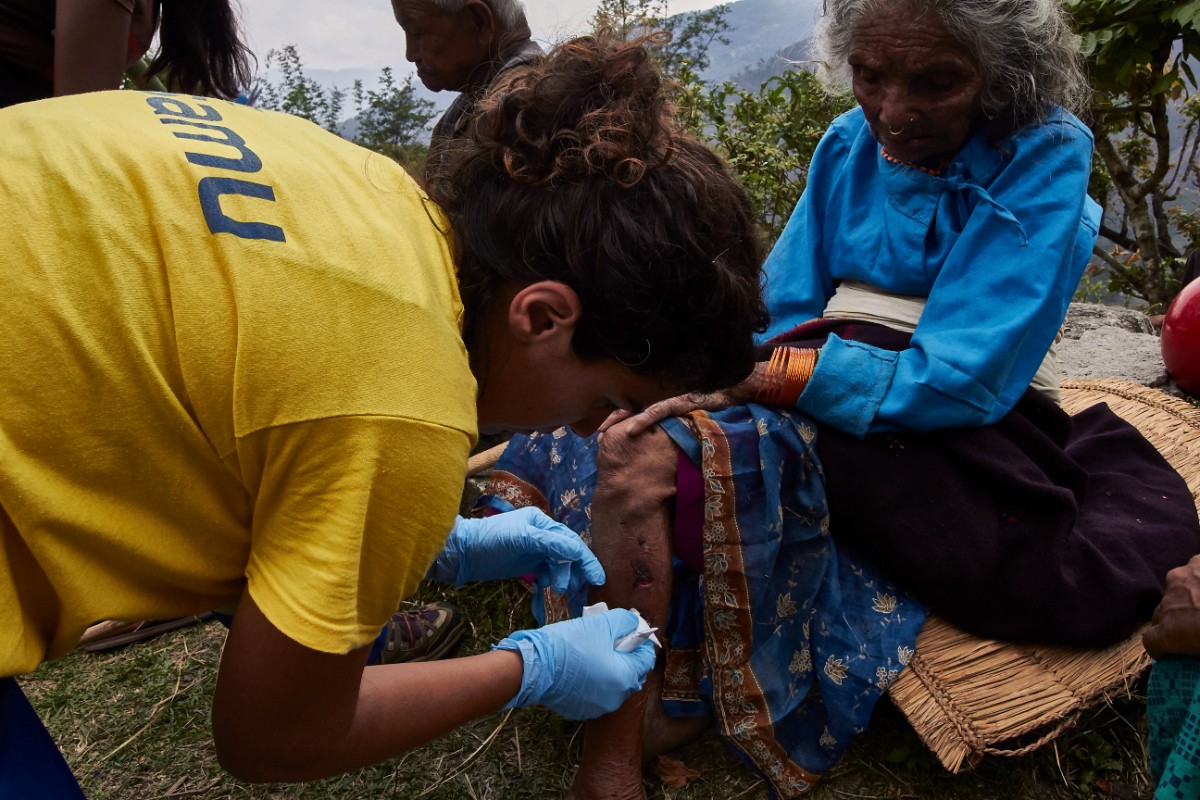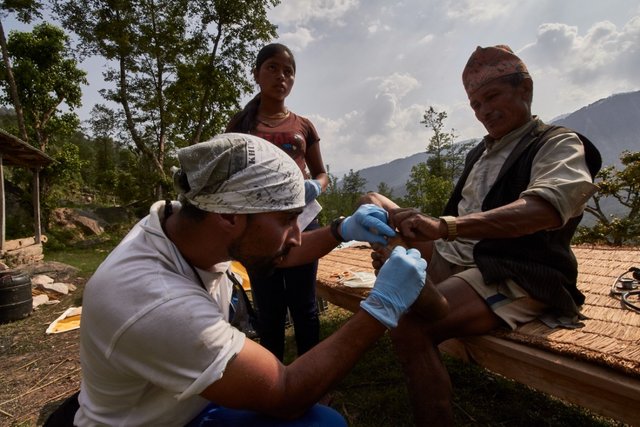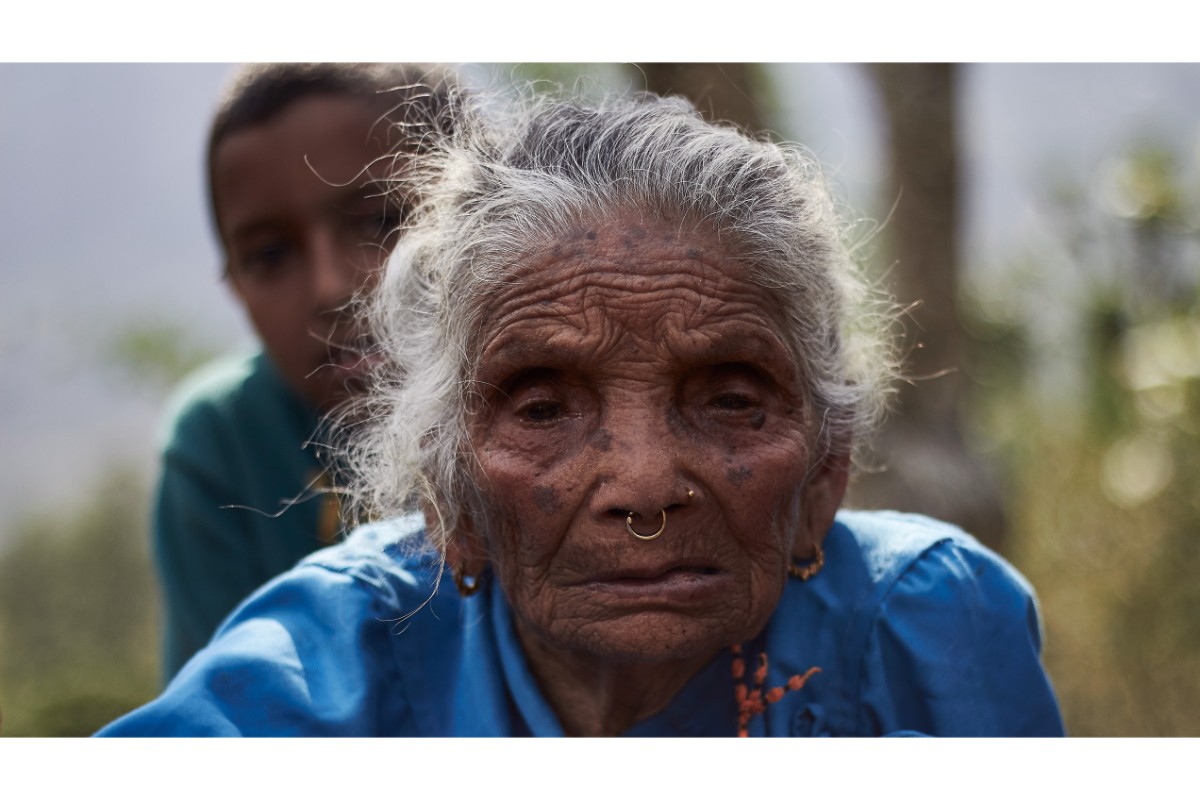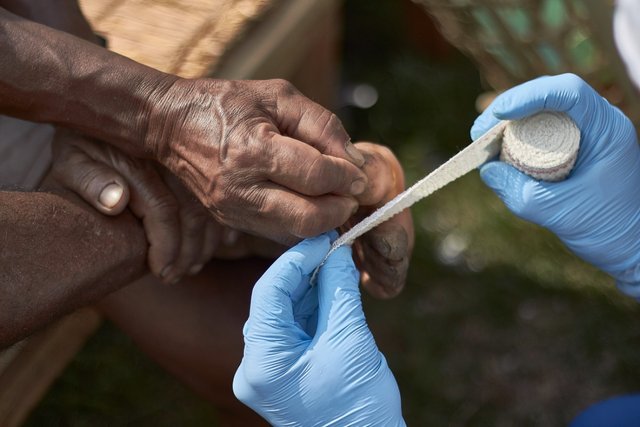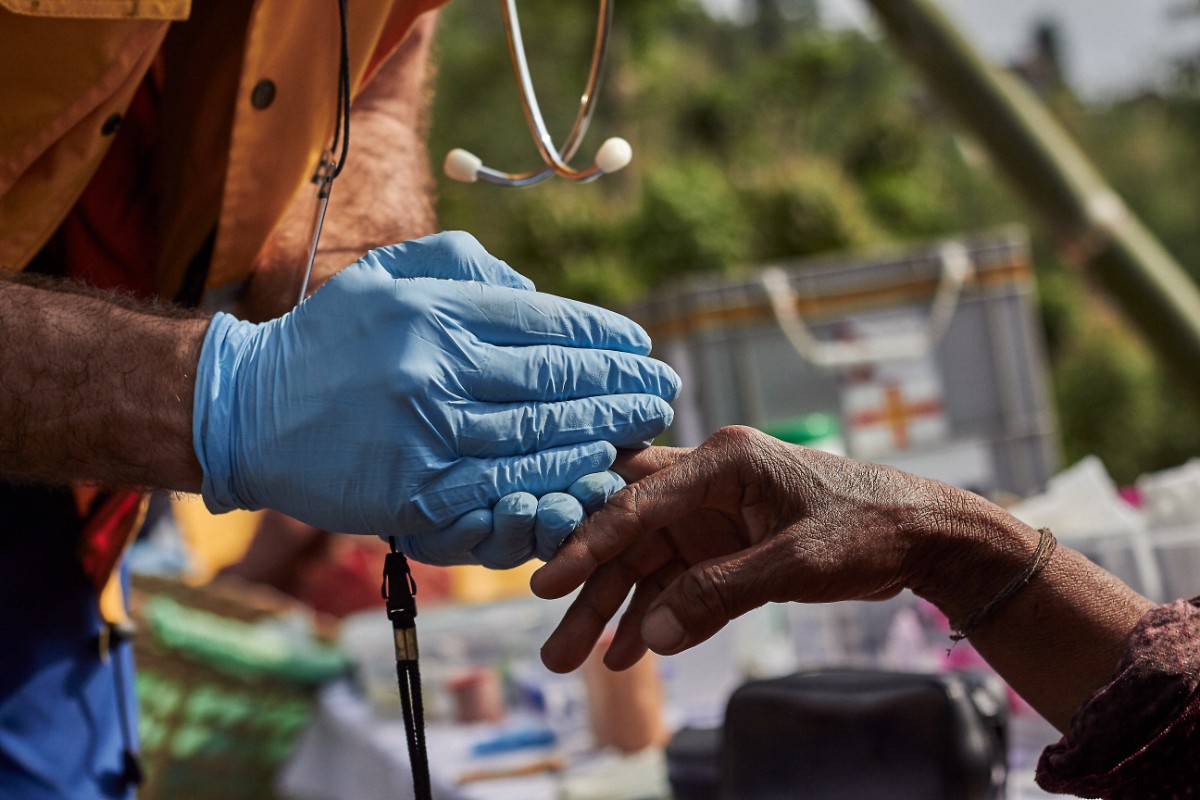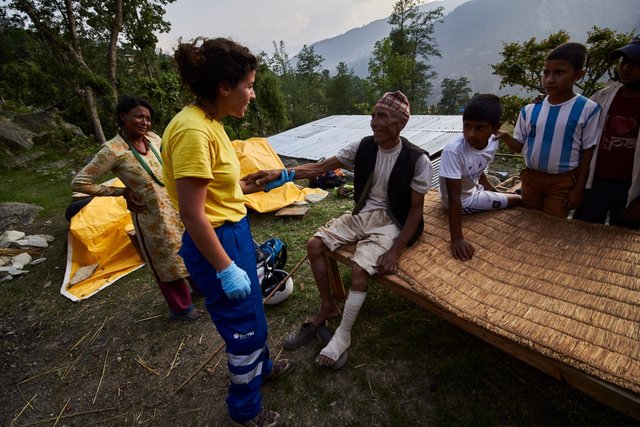 I think we treated just about everyone in that town. I had wanted to include another mission in this story but this is getting a bit long already so I'll save it for the next one...
One of Amir's drivers had taken the time while we had been climbing and providing medical support to find his way to us. It had taken him a while, he had to clear a few paths, but he got to us almost as we finished and had figured out the quickest way back. LEGEND. It was a relief. We were all done at this point, walking back down in the fading light and then across the river was not something any of us wanted. Thank god for SAT phones and determined Nepalis.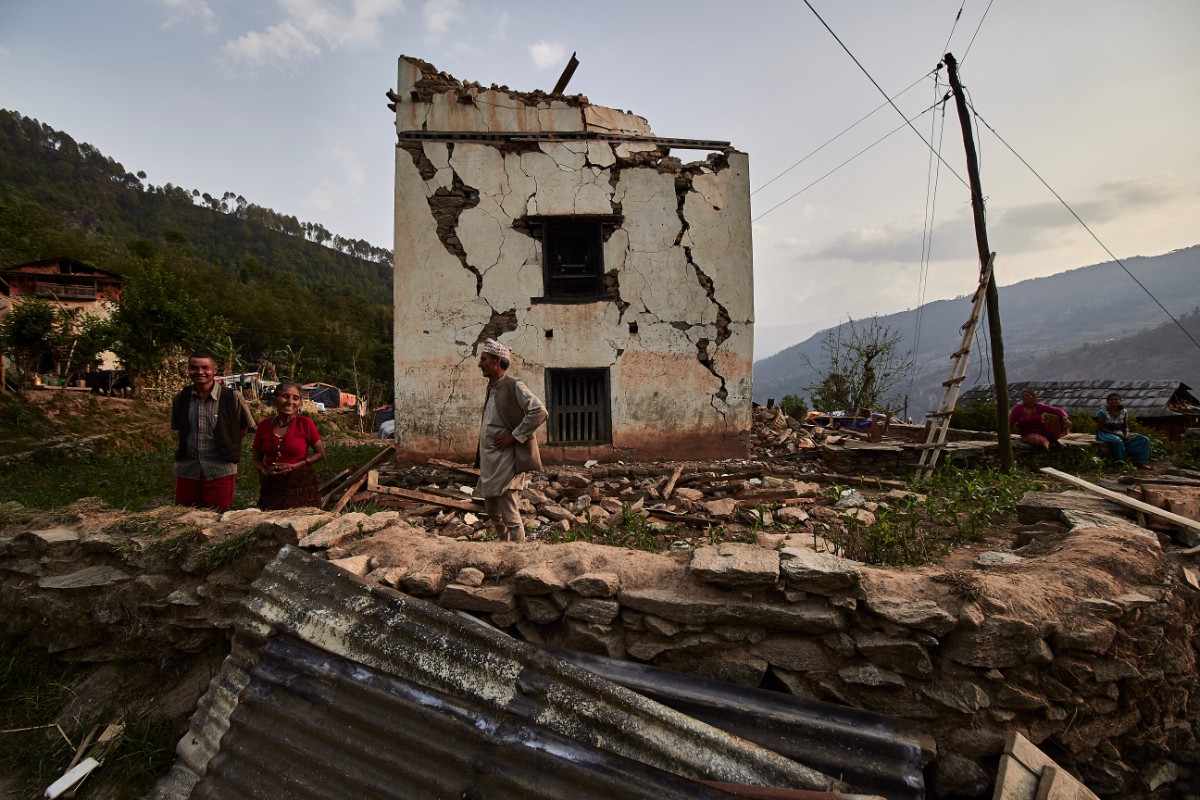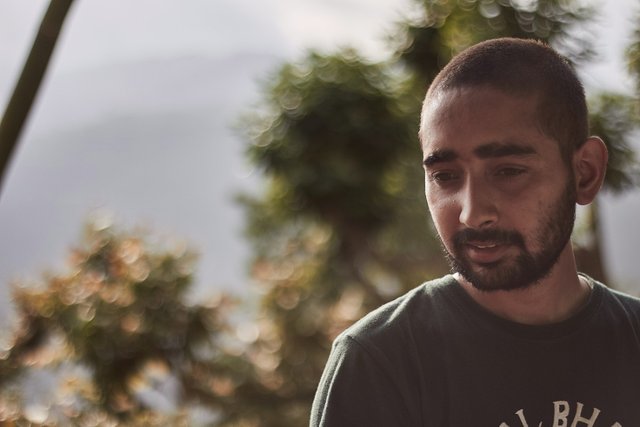 TEXT
I try to explain a little bit about our approach or the surroundings in each story but of course it adds length! I'm struggling to stick to my 550 word rule so I might need to increase it to 750!
---
You can find the other parts to this story below! I'm always open to feedback so please feel free to comment on what you liked and didn't like.
Thanks for your support.
Nepal | Earthquake | Part 1
Nepal | Earthquake | Part 2
Nepal | Earthquake | Part 3
Nepal | Earthquake | Part 4
Nepal | Earthquake | Part 5
Nepal | Earthquake | Part 6
Nepal | Earthquake | Part 7
Other links
The Charity
More Photography
Instagram