Nepal | Earthquake | Part 7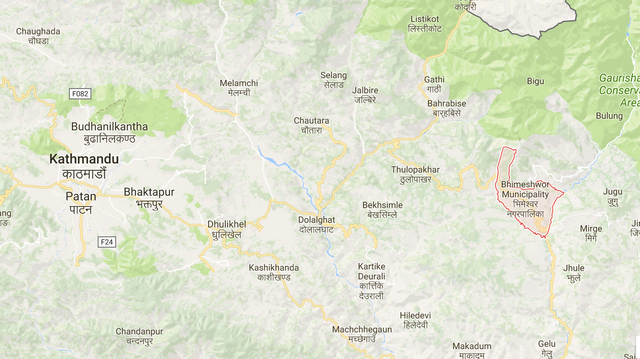 Dolakha region in relation to Kathmandu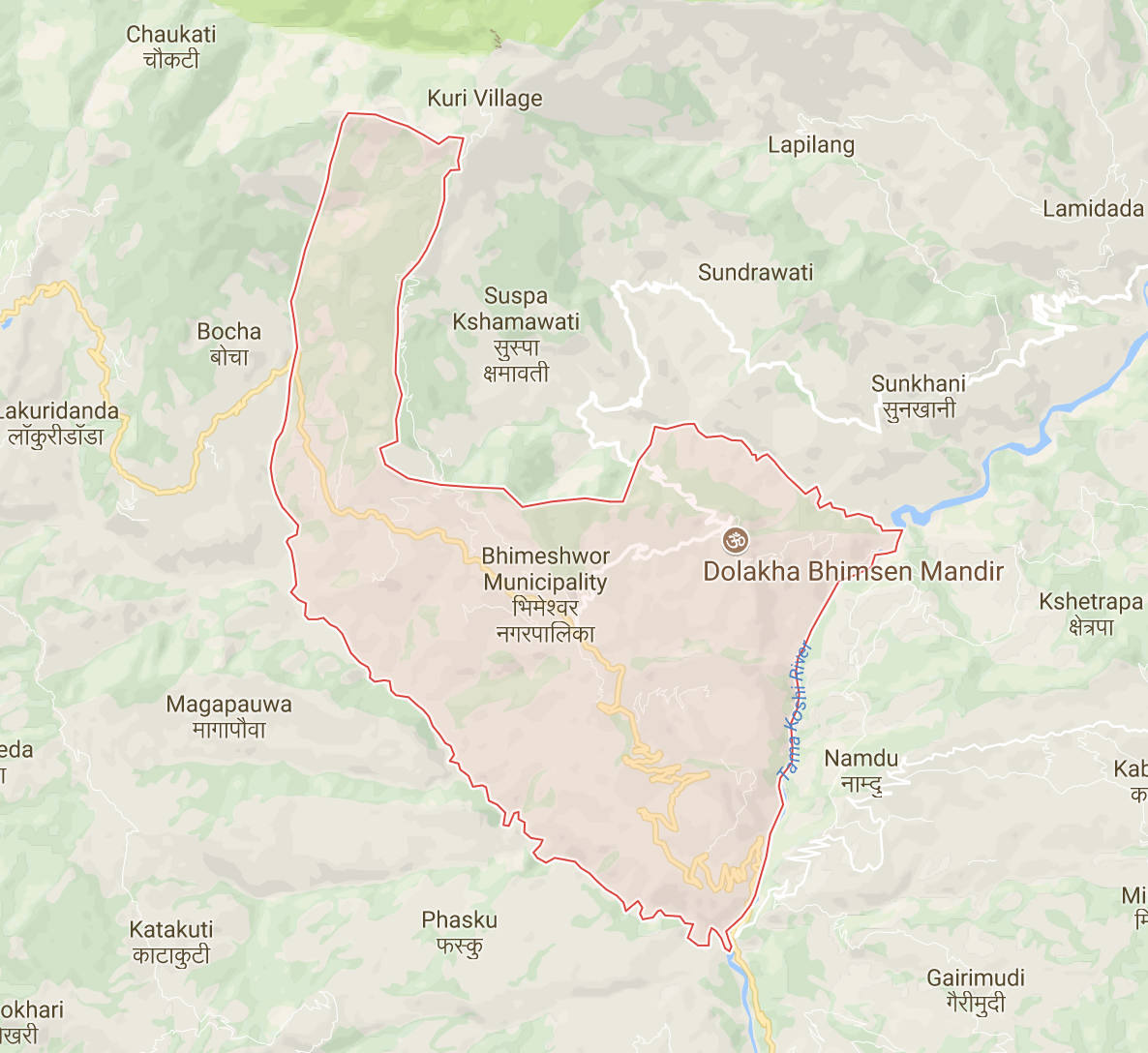 Part 7
After this post I'll be a little more general rather than a day by day account, we stayed in Nepal for 6 weeks in total, I've covered the first week and half so far so I'll whizz through the highlights, we don't need a part 50 plus I have other stories to share! I hope now you have a good picture of what we were doing, in this post I want to give some background on the village we were based in.
We ran our makeshift clinic intensely for the first week, treating everyone for any ailment. Following that we would leave a smaller team behind while a larger team headed out and did outreach in areas that had had less help either due to lack of access or just lack of services to deal with the problem.
But first of all, once the clinic had settled down a bit, Borja, Mum, Amir and I headed into Dolakha Bazaar to assess the damage and speak to the people to see how we could support further.
To explain the village, and the region, a little further (wiki) - "Dolakha, often known as Dolkha or Dholkha (Nepali: दोलखा जिल्ला Listen (help·info)), a part of Province No. 3, is one of the seventy-five districts of Nepal." [more here] (https://en.wikipedia.org/wiki/Dolakha_District).
So Dolakha Bazaar is a smaller area of the district, home to two famous temples. Mostly known for the Bhimsen Temple which was located in the main part of town, but also the Tripurasundari Temple which was ruined in the earthquake (if you remember from Part 6, the temple the medics were nervous about). You can check out this more intimate article about Dolakha Bazaar here.
We headed in with Amir as translator, we wanted to gather some figureheads of the community and get down to the basics - agree on what it is they wanted, what they needed and how we would help - ie distribution and mum's approach, which is no-one has special treatment regarding money or supplies. Sure medical could be different, but in any instance when we distribute it's of utmost importance that everyone gets the same, to avoid riots.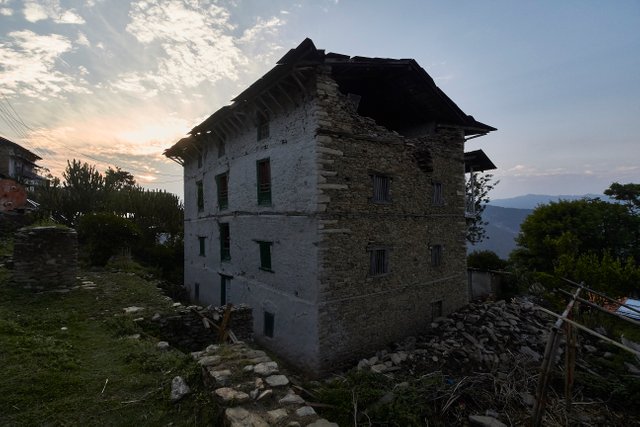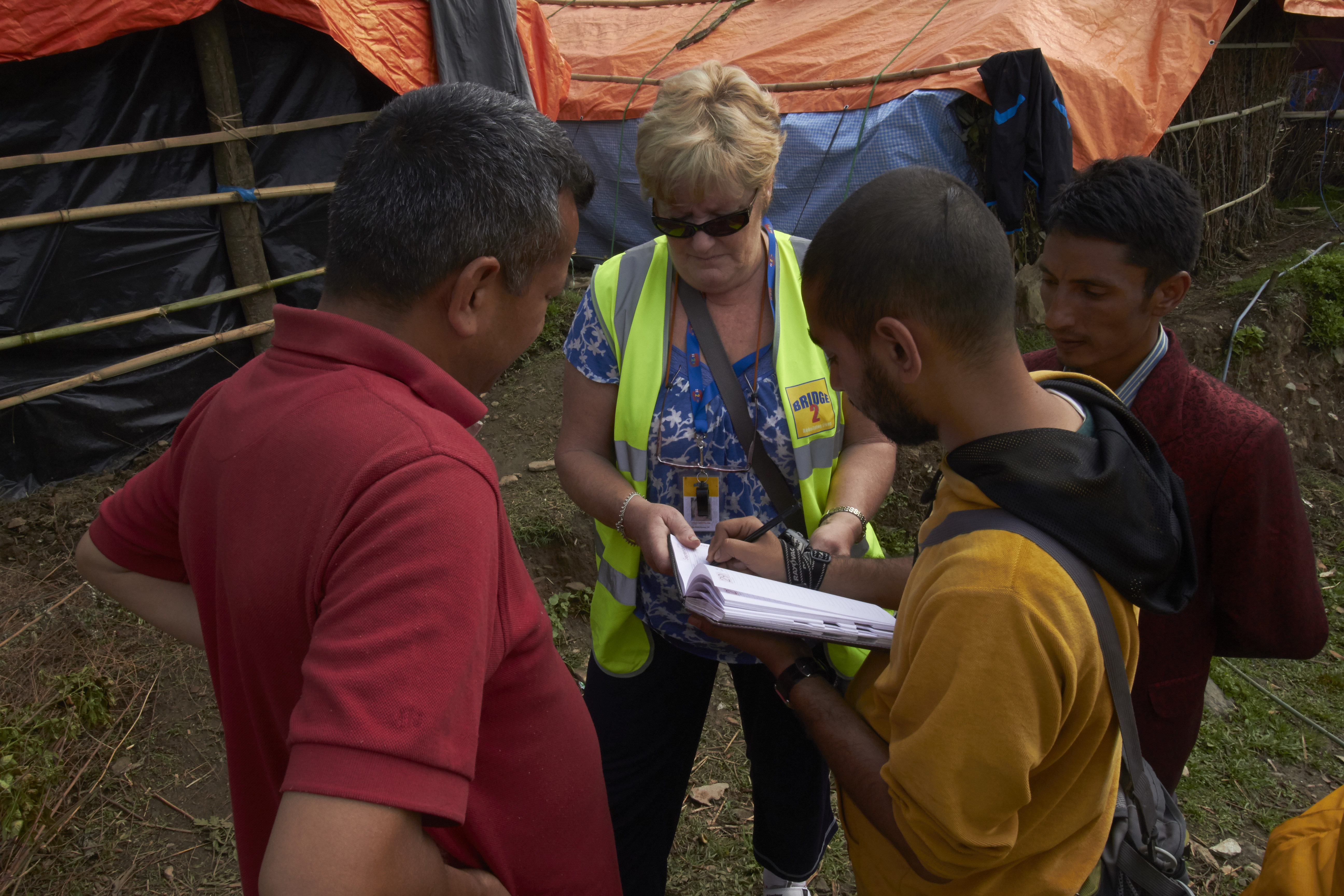 Mum taking names with Amir, Jimmy rocking the red suit still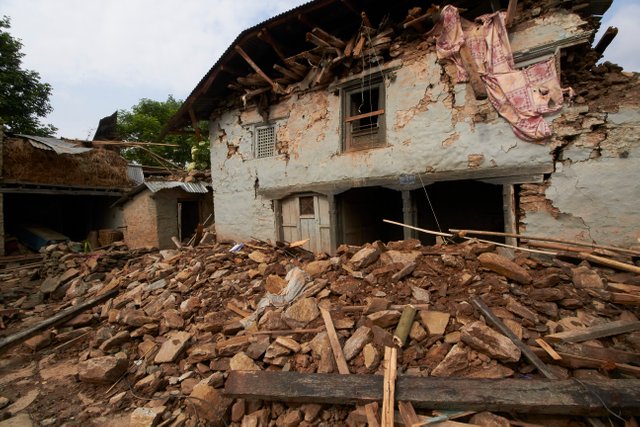 Power lines down, strewn across the road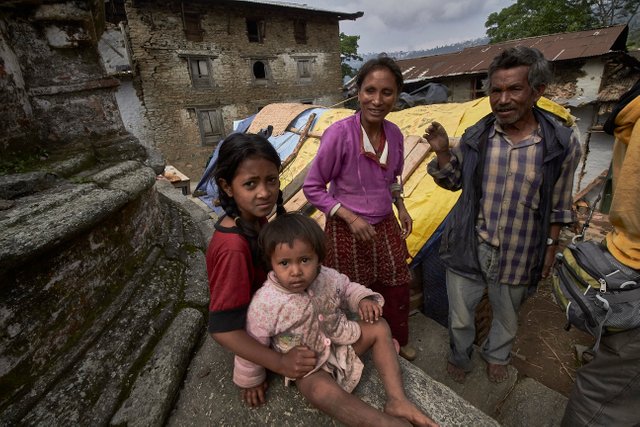 A family living in a makeshift shelter using the government "tents"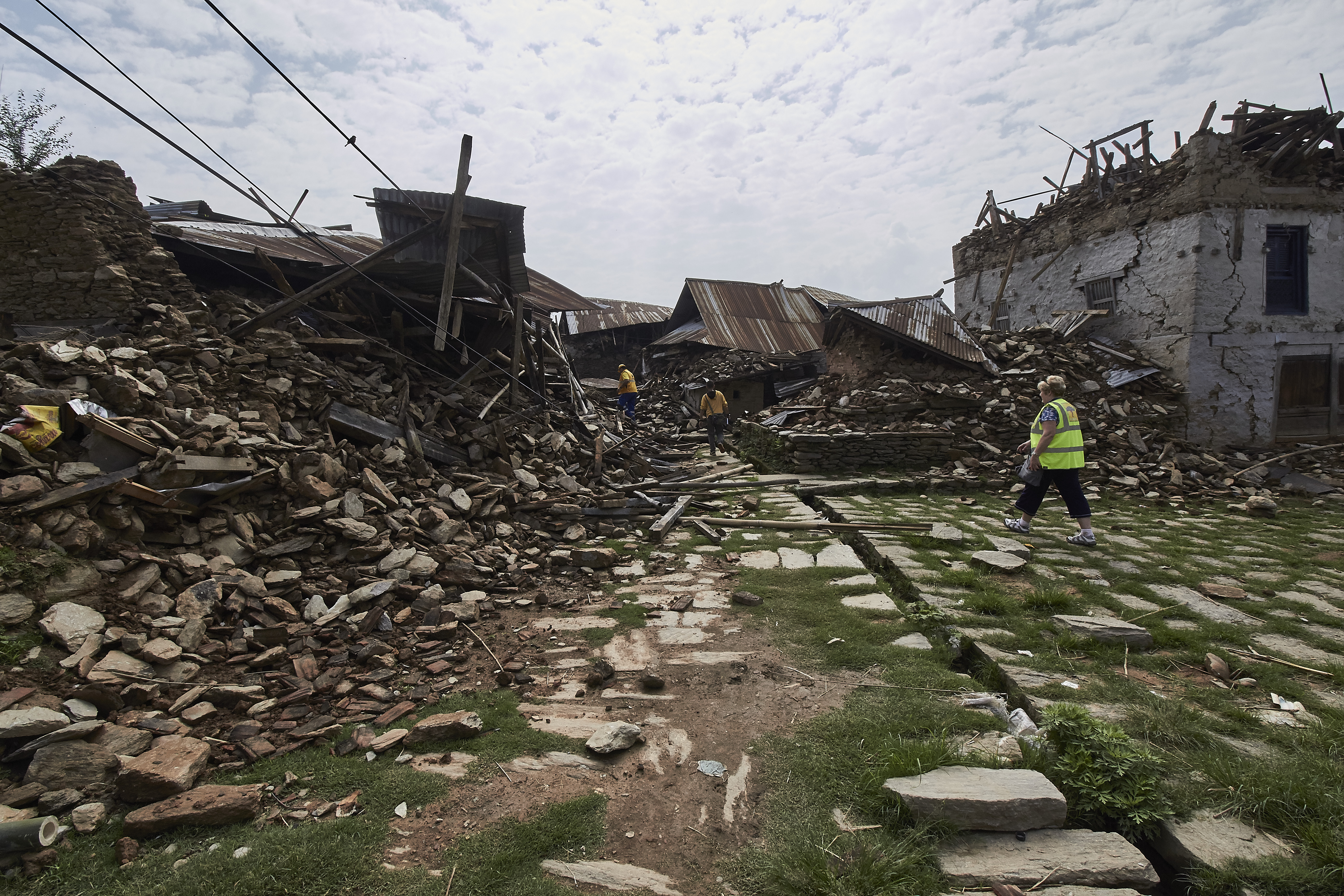 Massive damage in the center, Mum as scale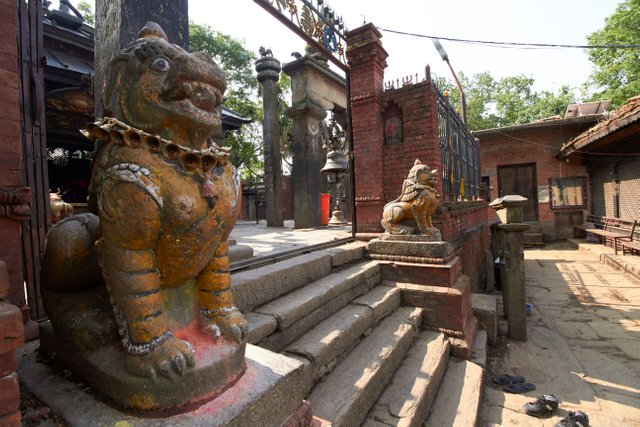 Bhimsen Temple
As you can see it sustained major damages. The area including Kathmandu were the worst hit in the first earthquake and the second (what they called an "aftershock") around 8km from Dolakha Bazaar. Structurally the buildings in the village were not the best and many had come down or suffered massive damages, however some of the smaller villages were even worse and had literally been levelled with little to no aid at all.
Once we had walked around speaking to the locals and checking out the damages, we held a meeting in the clinic where we asked each figurehead to write down their list of priorities, with monsoon season fast approaching we wanted to offer some sort of support. We would not be able to rebuild the whole village of course, so we wanted to see what we could do to support the majority. The things they listed were literally basics - "we need food, clothing and shelter." At this point we were information gathering. We knew we would support the Dada Gaun orphanage in Kathmandu, this would be the next thing for our list, so before we made any commitments we needed to see what else was waiting round the corner…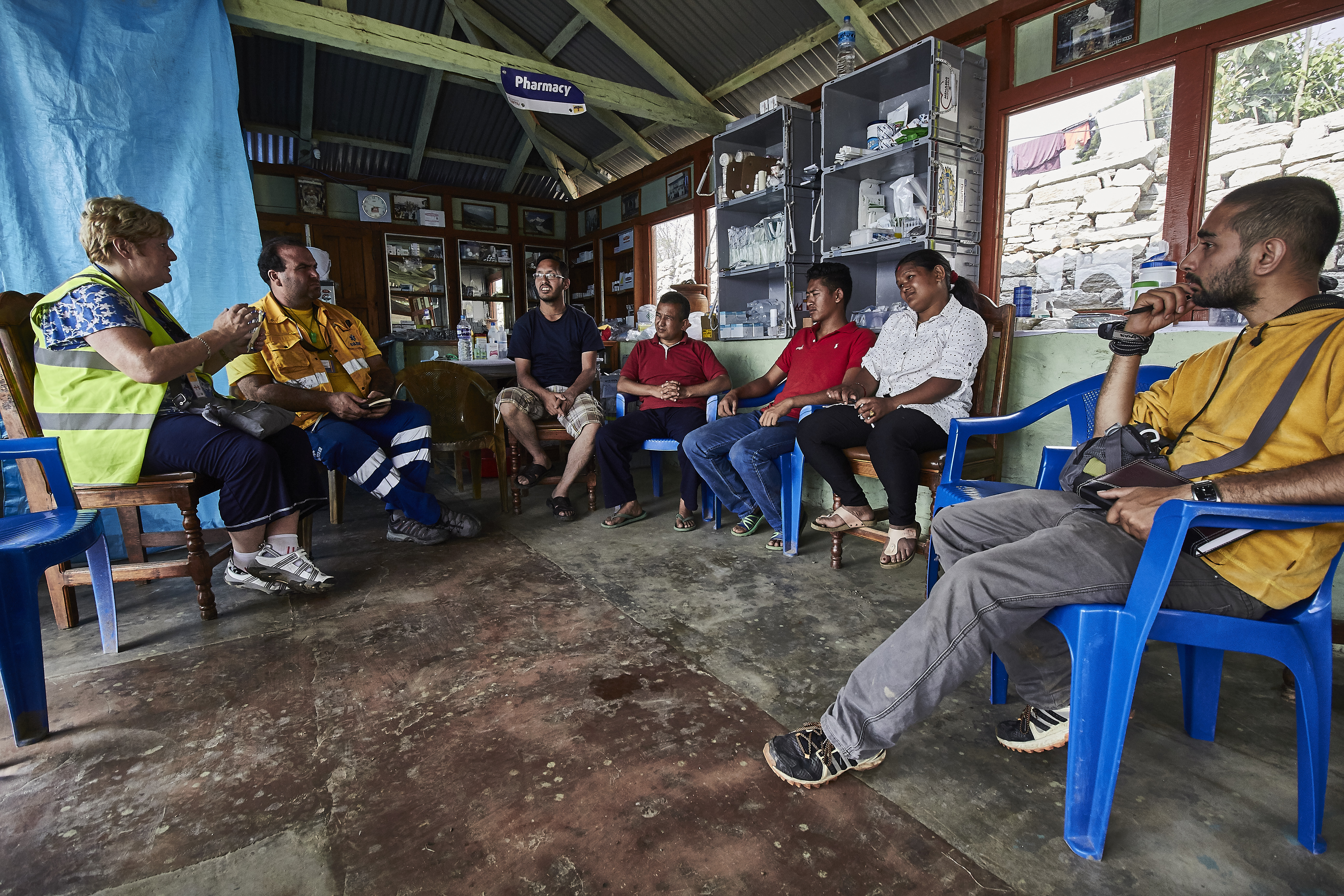 Facilitating the meeting with the local figureheads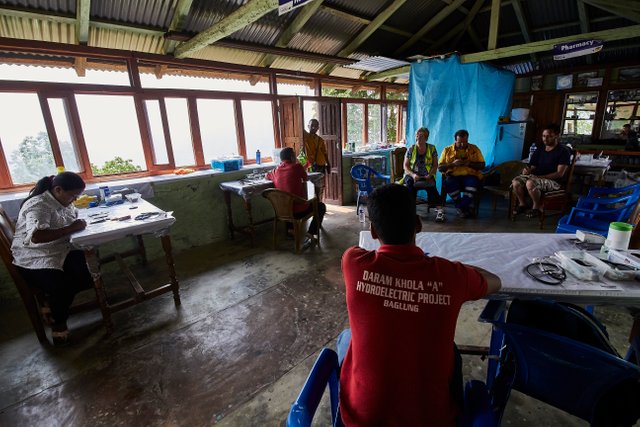 Facilitating the meeting with the local figureheads
---
You can find the other parts to this story below! I'm always open to feedback so please feel free to comment on what you liked and didn't like.
Thanks for your support.
Nepal | Earthquake | Part 1
Nepal | Earthquake | Part 2
Nepal | Earthquake | Part 3
Nepal | Earthquake | Part 4
Nepal | Earthquake | Part 5
Nepal | Earthquake | Part 6
Other links
The Charity
More Photography
Instagram