Nepal | Earthquake | Part 2
Part 2
---
The next day I went up to see the owner of the agency I worked for - maybe he has some contacts at Canon and could spring me a camera. He's a busy guy, owning a global ad agency with some 200 employees in London alone, and of course he had little to no idea who I was.
Another time in life being a minnow…
So I asked him. He said he didn't know anyone at Canon, but that the plan interested him. He messaged me in the evening and asked for Amazon links to the kind of setup I would need. I was opted for a basic setup out of fear of seeming rude - a Canon 700D, a kit lens, a nifty 50, a wide, an extended grip with extra batteries and some memory cards.
9am the next day I turn up to work and on my desk was a pile of boxes - brand new Canon camera gear and a cheque for a few thousand pounds for us to spend where we saw fit.
Un-fucking-believable.
This was to be my first aid trip with my mother. She started the charity back in 2004 when the Tsunami hit Sri Lanka, from there setup in a few other locations - Haiti after the Earthquake, Philippines after Typhoon Yolanda and now Nepal.
She assembled a motley crew of guys from Guernsey and a medical team - SAMU - from Sevilla (Spain), she had worked well with them in the Philippines. They brought a team of 6, Mum brought a team of 3 including her and myself.
Fast forward to leaving and we board the near empty plane to Kathmandu, Nepal, it felt weird, like a sign…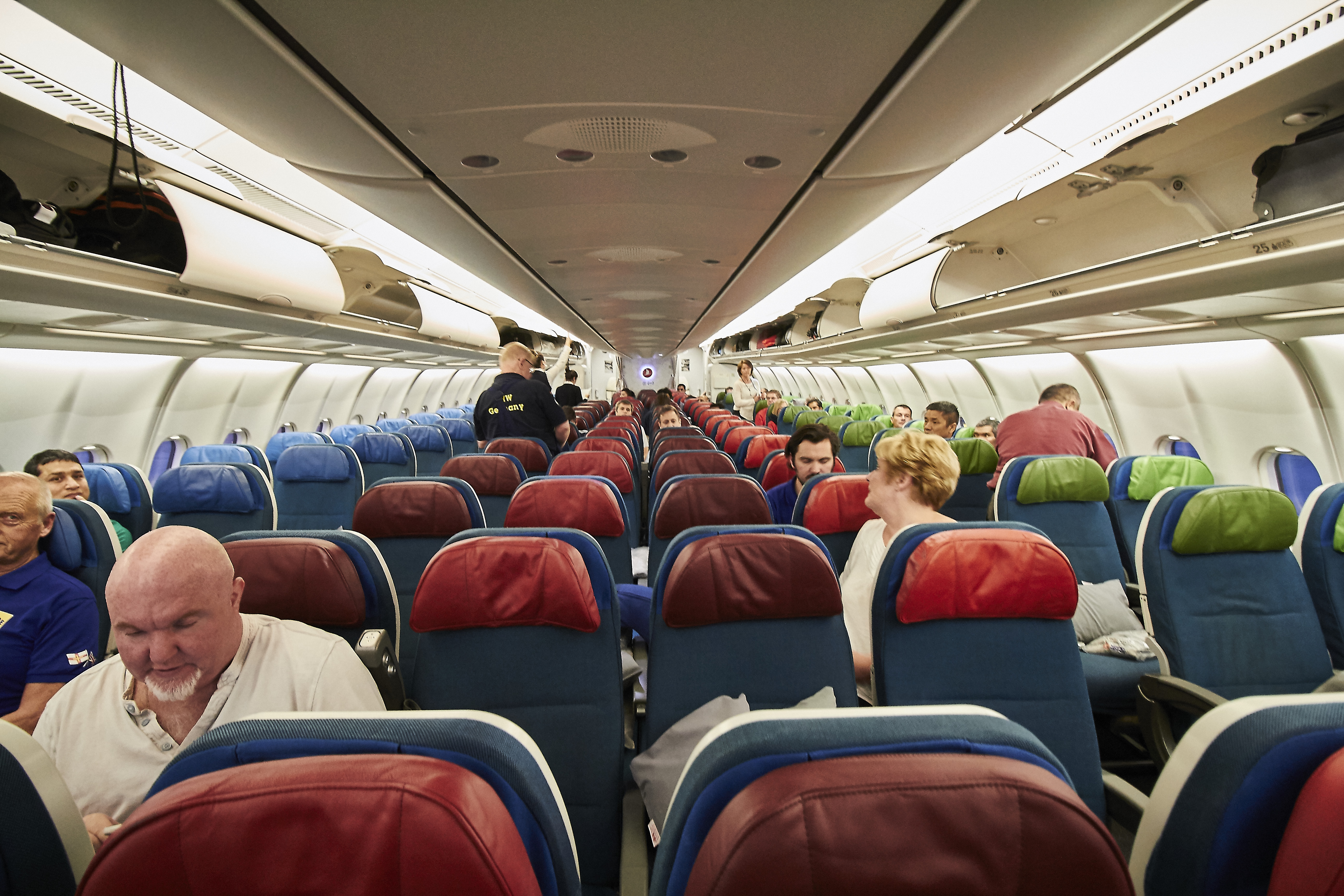 I dont have the exact time of when we landed but I think it was around 8/9am on 12th May 2015. We collected our bags and then met Amir, who would be our local guide. Mum had been connected to him through a mutual friend. He was around my age (26), he had a friendly smile and an infectious laugh and we felt comfortable with him straight away. He helped load our bags into the vehicles and we headed to Thamel - a small commercial area of Kathmandu. The streets of Thamel are narrow, usually bustling, you drive slow, there's not much space to spare.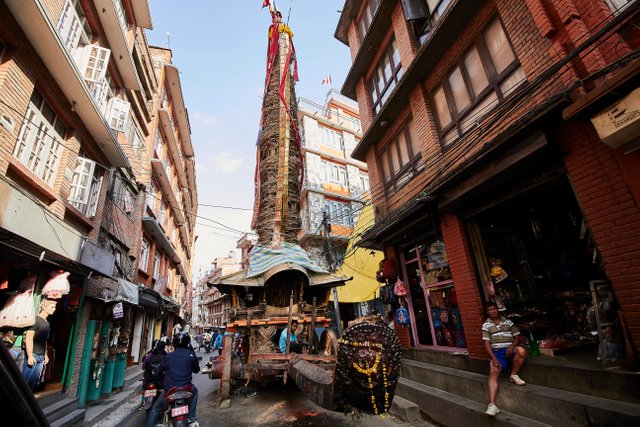 I did have a picture of our vehicle going down a particularly narrow street but can't find it, so you can look at this land boat thing instead
But today it was almost empty. I hadn't visited Nepal before so I didn't realise how strong that image would be.
It was around midday when we found our place to stay for the night which was next door to these two buildings (the window to my room would face the side of them). We took a cautious look and then headed inside to talk/get settled in our rooms. The buildings were sat heavy in our minds, perhaps it wouldn't take much for them to come down, maybe onto of us.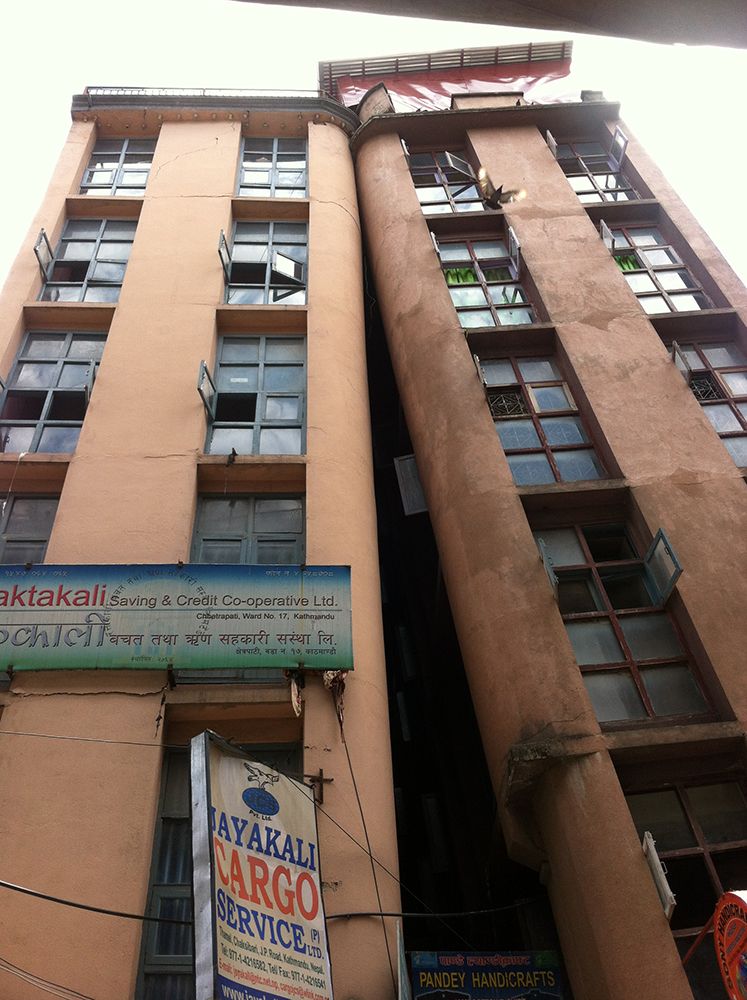 I went outside to have another look at those buildings and take some more photos on my phone when the ground started to shake…
---
Click for Part 1:
Nepal | Earthquake | Part 1