Now safely "out the other side" of the recent HF 21/22 enhancements to our Steem blockchain, we all now have an opportunity to vote on how the portion of the Steem "pool" reserved for the new SPS feature, aka SteemDAO.
Rather than just the Top 20 Witnesses determining what code will be written for future enhancements of our Steem blockchain, we can and absolutely should (or delegate a proxy for your vote, just as you can do for Witness voting ...) be regularly keeping track of what is being proposed. And, in turn, what sounds good to us and worthy of our vote in support.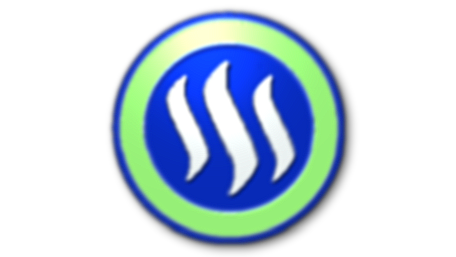 Source: SteemWorld Support post of @steemchiller
If you are not yet familiar with the SPS (Steem Proposal System), I'd encourage you to do so, at your earliest convenience. The interface I prefer is this one on SteemPeak - Steem Proposal System.

SteemWorld and SPS Proposal #33
In this post - SteemWorld Update ~ Surviving The Bear Market - @steemchiller updated his support base on his current situation, beginning with this sentence:
"As I (SteemWorld) cannot survive for much longer with the given STEEM price, I need to take action now."
No need to elaborate, as it speaks for itself. He went on to discuss, in some detail, his plans to start up a Witness server. In an effort to bring in additional support. A number of comments, from some of the more "seasoned" and experienced among our fellow Steemians, encouraged him to consider submitting an SPS proposal instead. Or, at least, in addition to ...
In response, @steemchiller did just that in this post - Proposal: SteemWorld Support - where he makes his case for his proposal. Beginning with this opening statement:
"As I want to continue my development on SteemWorld and the lack of funds/resources has always been a huge hurdle for me, I think it is a good idea to use the SPS for funding my work in future. To be honest, as many have read in my last post, there is no other way for me to be able to continue on my current path and I may have to shut my services down, if this here should not work out."
Again, self-explanatory. Please read the entire post, as I do not intend to try to recreate it here.
________________________
For this Steemian, there is no more indispensible app to have at my side, on my "journey" through the Steemisphere, than SteemWorld! What would I do without it? I really don't want to spend any time thinking about that ...
Instead, a more productive and constructive use of my time is to write this post. And appeal to you to support SPS Proposal #33! The whole purpose of the brand new SPS feature of our Steem blockchain is to provide us a mechanism by which we can "vote with our pocketbook" for those proposals which we deem to be the most mutually beneficial.
It is incomprehensible to me, if you have any experience with our Steem blockchain at all, that you would not have SteemWorld at or near the top of your personal list of "mutually beneficial" apps. Without the tireless efforts of @steemchiller, over the course of literally years, it simply would not exist.
He is asking for our help and support. Please respond favorably to it!

Closing
My day had no time allocated for doing anything on our Steem blockchain, dear reader, beyond my usual early morning ritual (while waiting for my beloved lifemate to join me ...) of checking into what is going on and replying some here and there.
The first thing I always do is check my account on SteemWorld. Up popped @steemchiller's support post and we were "off to the races" ... I set everything else aside, because I consider this cause - the support of @steemchiller - to be that important to me. [Note: He is the 100% beneficiary of this post.]
________________________
While I have almost never done this, in my 1-½ years "in here," I am going to make an exception on this post and "call out" to several of my friends and acquaintances here on our Steem blockchain and ask for their support of this proposal:
@newageinv, @rawutah, @delishtreats, @macoolette, @thedarkhorse, @costanza, @trincowski, @crypto.piotr, @nextgen622, @fitinfun, @abitcoinskeptic, @steemstreems, @geekgirl, @daan, @tarazkp, @zyx066, @paulag, @wakeupkitty, @janton, @livinguktaiwan
Here is the link - Steem Proposal #33 - you will need to vote, if you are in agreement.
________________________
Long ago, I sat through a classic business networking course. In it, we were told that we are all (more or less) an amazing four contacts away from knowing or at least being acquainted with just about anyone. Anywhere. To reinforce the point, we went through an exercise in the course, and it turned out that someone there knew a person who worked with and was personally close to Bill Gates (of Microsoft fame).
So ... If you are so inclined (and I hope you are!), I would encourage you to write your own support post for one of the great Steemians on our blockchain - @steemchiller - to rally support, across the Steemisphere, for him and his continuing efforts on our behalf.
You'll be glad you did!
Thank you for investing your time in reading this post. I'd love to hear any feedback you may be inspired to provide.
Until "next time," all the best to you for a better tomorrow, as we all work together to build up our Steem Communities and increase the value of the Steem blockchain! 👍 😊
Respectfully,
Steemian @roleerob
Posted using SteemPeak and "immutably enshrined in the blockchain" on Saturday, 14 September 2019!
---
P.S. Are you are inclined to write a support post, but unsure who to "call out?" Hint: Look through your "follower" and "following" list! 😉
P.P.S. If not sure even about that, just resteem this post!! 😉😉
P.P.P.S I am sure some of you I have "called out" may have already voted (e.g. I know @abh12345 has ...) for this proposal. If so, please forgive my lack of time to go through that list of current voters and screen you out in advance ... And thank you! 👍

This account is protected by @dustsweeper

Update / Edit


2019-09-15, 00:17:09 (UTC)
Following up on my serious concern this morning, after finding some significant downvotes on @steemchiller's support post, discussed above, I again stopped what I was doing to conduct some research of my own. Then, wrote this comment on his post.
While I see value in the new downvoting mechanism for our Steem blockchain, I was always more than a little concerned about the possibilities for abuse. Now, I am not going as far as to call these instances (read below ...) abuse. But ... They do not indicate enough time was put in to ensuring they were being applied for the right reasons.
To save you some time, if you don't want to go back to @steemchiller's post, I have transcribed my comment here, as a permanent part of the record for my post appealing to you, dear reader, for support of his proposal:
________________________
Joining in with @amico here, I have taken the time (I didn't have …) to follow-up on @steemchiller's message to me that he did not use any bidbot services on this post.
This was the primary reason cited above by @howo for his downvote. No one else downvoting appears to have taken the time to let it be known why they would downvote this post. Presumably for the same reason?
So … What does the record show? Using SteemWorld myself to track down the largest of the bidbot votes - $11.816 from @upmewhale – as shown here:

I "reverse engineered" the transaction, back through @upmewhale's account, to (surprise, surprise …) this one!

Or, if you prefer, here is the transaction on steemd. Look in the comments on this post and you will see a comment from @steemium … If there is an issue, perhaps you will want to take it up with this account?
Now … I am not going to take any more of my own valuable time to track down any of these other bidbot votes, as I am confident we would find a similar source, i.e. not @steemchiller!
Therefore, I am making a "public" appeal now to:
Please seriously reconsider your actions. While they are still reversible … Thank you!
Respectfully,
Steemian @roleerob