Steem UK Virtual Meetup #1 - what comes next - 4 regional events?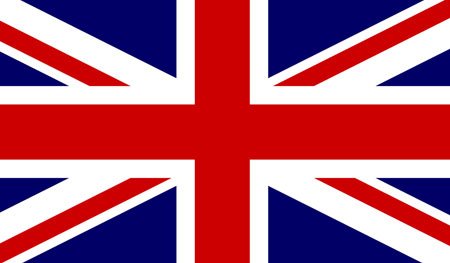 That was really, really, really great.
I am happy, I am inspired, I am believing we can make steem great in Britain.
Thank you everyone who came along to the first Steem UK Virtual Meetup on MSP Waves last night.
Thank you everyone who came on to talk, thank you everyone who joined in the audience and pitched in on the chat.
And thank you everyone who couldn't attend but sent messages of support - including Matt @starkerz and Dylan @anarcotech of @oracle-d who are doing great work for steem in Indonesia at the moment.
The goal of the meetup, as well as getting to know each other and networking, was to come up with concrete ideas and plans to start promoting steem in the UK.
And we did.
The seeds of 4 events and activities across the country started to germinate in the meetup.
There is still a way to go but if we could move forward with 4 regional events around the country - in the North, in the Midlands, in Wales & the South West, and in London & the South East - we could achieve maximum impact and maximum participation.
Could anything happen in Scotland as well?

The Midlands - Music
In the Midlands Dan
@article61
and Darren
@darrenclaxton
are interested in developing a musical event ideally based around the
Confetti Institute of Creative Technologies
in Nottingham.
Nick @nickyhavey has been developing a Bluffer's Guide to Cryptocurrency for Musicians that could be molded into a package for onboarding new bands and musicians as part of the event.
A suggestion was made that this could be involved into a program to help new young musicians - maybe a Steem Youth Music Project...?
Unfortunately @atomcollector was not able to make it to the meeting but I had spoken to him earlier and he is interested in this too.
@ashtv is also interested in the project. He is a professional videographer and makes music videos.
Is there anyone else in the Midlands, or beyond, who would like to get involved in a music project to promote steem?

The North - Crypto & Business
For an event in the north
@cryptocurator
put forward the suggestion of holding some sort of crypto / business meeting or conference in one of the main cities in the region such as Leeds or Manchester.
Is there anyone in the north region who would be interested in working with @cryptocurator on this sort of event?
There may also be opportunities to have a steem presence at other crypto related events in the region.
London & the South East - Food ?
There are already fairly regular social meetups in London as the numbers are sufficient to sustain these.
The idea was put forward that some sort of food related event might be doable in the London & South East region.
Professional food vlogger @allasyummyfood is based there as well as keen food vloggers like @rea.
@redrica is going to be meeting a number of steemians from the London area at SteemFest next week. She offered to discuss ideas with them and see what interest there is.

Wales & the South West - Film ?
One idea for this region is to hold an event connecting film and steem - probably in Bristol, ideally tying in with the Film Department at the University of Bristol.
I picked up on this idea after the Film & Steem special show last week. @basilmarples and @ashtv are involved in film in the UK. I am hoping @brian-rhodes, @dougkarr, @ericvancewalton, @juliakponsford and @lifesacircus might be able to pitch in ideas from across the Atlantic...
@basilmarples and I are also bouncing around the idea of a short, humorous steem promotion film for the UK.
Anyone interested in getting involved in a film event or project?
I am wondering about broadening it out to vlogging and DTube? @camuel, @slayerkm, @louisthomas - any thoughts on this?
---
Targeting niche communities
An idea for targeting specific communities was put forward by
@raj808
.
He is interesting in working with creative writing groups and courses in universities.
Niche community targeting has a lot of merit. It is an idea that could be developed in a number of areas - maybe homeschoolers, or vegans, or homesteaders...
---
A buddy system
A suggestion was made that we should develop a 'Buddy System' or mentoring to help onboarding and improve retention. I think it was
@teamhumble
that mentioned this.
@ura-soul is also working on improving the signup and onboarding process.
---
Mini-Meetups
London area already has local meetups.
Hopefully as people get to know others in their region 'spontaneous' mini meetups will spring up.
---
Ambitious or what?
This might all seem rather ambitious with our limited numbers.
My feeling, at this stage of the game, is that steem needs to go for hitting sixes out of the park. Just grabbing the odd single each over isn't going to win the match.
Or if you don't like cricket, we need to think big... or go home.
We have in the UK a bit over 100 active steemians. We are just a little more than one in a million, but not much.
We are unique and we have something really quite special in steem.
Do we want to let it slip through our fingers?
I don't.
---
Meetup Recording
The full recording of the meetup is available if you missed it...
---
Steemians in the UK - currently 126
These are all the active steemians currently identified in the UK. If you know anyone else that should be added please post in the comments or message me on Discord (@Pennsif#9921).
London & the South East (42)
@adetorrent
,
@allasyummyfood
,
@andabout
,
@atomcollector
,
@basilmarples
,
@blackrussian
,
@bleepcoin
,
@breadcentric
,
@buttpacker
,
@charitycurator
,
@cryptogee
,
@donatello
,
@donnadavisart
,
@ezzy
,
@gillianpearce
,
@hockney
,
@hopehuggs
,
@jameshsmitharts
,
@justyy
,
@kabir88
,
@lloyddavis
,
@lolzwithlisa
,
@maneco64
,
@marczanto
,
@markangeltrueman
,
@molometer
,
@nakedverse
,
@nanzo-scoop
,
@nickyhavey
,
@pjau
,
@rea
,
@redrica
,
@scalextrix
,
@sergiomendes
,
@shazza
,
@simonjay
,
@slayerkm
,
@stav
,
@steevc
,
@stimp1024
,
@teodora
,
@ultravioletmag
The Midlands (20)
@article61
,
@atomcollector
,
@cryptofunk
,
@dickturpin
,
@dobsdies
,
@gmuxx
,
@honeybee11
,
@howardblott
,
@ictman1076
,
@kryptoe
,
@martaesperanza
,
@neopch
,
@opheliafu
,
@revisesociology
,
@rimicane
,
@shanibeer
,
@silverfoxx
,
@skaarl
,
@starkerz
,
@ura-soul
Wales & the South West (23)
@cryptocariad
,
@eveningart
,
@father2b
,
@francesleader
,
@happysmileyman
,
@jen0revision
,
@jimbobbill
,
@louisthomas
,
@owenwat
,
@p-props
,
@pennsif
,
@perceptualflaws
,
@pumpkinsandcats
,
@stevejhuggett
,
@stevelivingston
,
@sunsethunter
,
@theadmiral0
,
@theturtleproject
,
@timothyallen
,
@tinygalaxy
,
@ukbitcoinmaster
,
@wales
,
@welshstacker
The North (23)
@anarcotech
,
@artonmysleeve
,
@ashtv
,
@beautifulbullies
,
@calluna
,
@c0ff33a
,
@cryptocurator
,
@darrenclaxton
,
@gaby-crb
,
@gdwcoins
,
@geordieprepper
,
@mckeever
,
@mikefromtheuk
,
@pcste
,
@raj808
,
@russellbury
,
@slobberchops
,
@someguy123
,
@steemonkey
,
@stephenkendal
,
@teamhumble
,
@techmojo
,
@vibeof100monkeys
Scotland (8)
@barge
,
@camuel
,
@fiftysixnorth
,
@johnkingwriter
,
@meesterboom
,
@natubat
,
@tom-orrow
,
@wisbeech
Northern Ireland (1)
@silverstackeruk
And also... (9)
@britcoin
,
@jonathanyoung
,
@lastravage
,
@monkazzsa
,
@mynewlife
,
@sazzler
,
@tremendospercy
,
@ukprepper
,
@voxxov
---
---
MORE OF MY POSTS...
---
---
[ flag graphic from pixabay.com ]