That night, we discussed about the sumptuous dishes when we were coming back from Shunde cuisine restaurant. (Shunde is actually a traditional Chinese cuisine in Shunde district, in Foshan in Guangdong province.) We came out with the one of the million questions: Why should we waste about 20 years in our life in school if we can just earn money with skills? Yes that is very true. Isn't it an old school thinking? o.O
Ever since we were young, we have been told to study hard and get a degree cert to have a better life. But we were too young to underdeveloped critical thinking skills.
We can just pick up any useful skills through on job training such as car repairing, cooking, barista, hair cutting, make up and many others, whichever your heart wants. Not only these, grab car driving, blogging, freelance writing, private tutoring, property marketing and a lot more which will never starve yourself and do not need a degree cert as entry. Obviously, the chance is there if you are a flexible and creative person!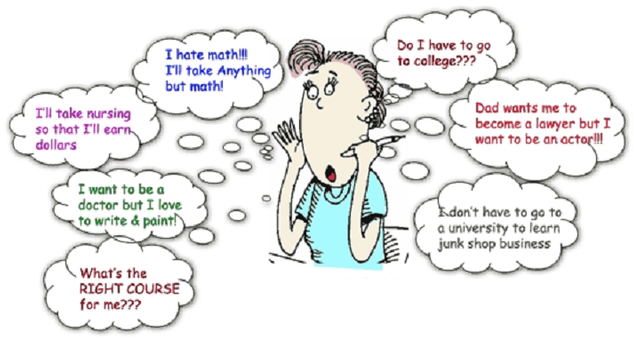 Image Source
Why should we go for the ordinary path, university to complete the lengthy and pricey degree course?
Is it because we are timid so we choose to go for the most conservative side? Or is it because of the pressure or dreams of parents? This is a deep question. Why should we go to university? The common answer is because degree cert makes you a level higher than others after graduation, and people said you will earn more money with your degree cert. But I doubt the latter part. And, most of the
successful people do not finish their tertiary education
but they are the most influential people in the world.
You are not necessary earn more than non-degree person, on top of it you might need to pay back the huge study loan, and you work for others because you come out as fresh and inexperienced! And the worst is, some of them do not have passion on the course, they will most probably end up in working in another field or still searching for their passion after graduation!
"Because mama asked me to go for the course. Nehh, I just study for the sake of parents!"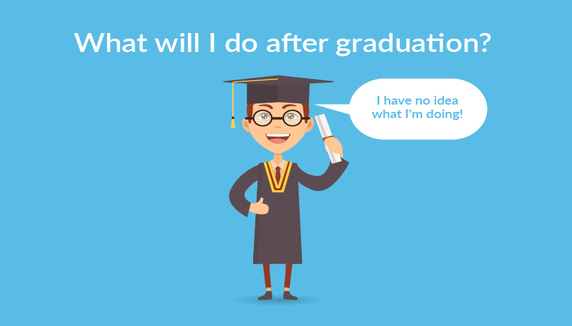 Image Source
So, will you let your kids to pursue their passion? Let say esports which is a very hot issue in this technology savvy generation. It is a form of competition using video games. Most of the players are from age below 26 according to demographic, and a few of professional players actually use it to earn for living by winning the prize alone. With the remarkable rise of esports, industries such as financial, education and sports grab the chances to outgrow their business by investing into it. For examples dota school, skill certification and esports class in highschool. Dota degree course is on the rise especially in Asean countries, scholarship is provided just like the mainstream degree course. By noticing the potential talent and uprising trend in this gaming industry, the first esports academy was out in Malaysia since 2017. Indeed, I have a different look on gaming after reading the above views from the world.
Now, let's come back to the question, how should we respond to kid's passion on esports (or any other skills that able to earn for living)?
"I can be a millionaire in esports by doing what I am good at and what I like, so why do you want me to study in university to earn a professional degree?"
"Dear my lovely child, you know your parents love you so much. We surely wish you could do what you love. But you need to know the consequences on the decision and path you choose, and you are the one who is going to bear the responsibilities later on. We, as parents, only guide and advise you, but we could not walk your life. Well, you need not to go to university to earn a degree like others but take some time to explore different things in life, enrich your life experiences and perspectives to look at things, those are valuable and irreplaceable. You might think we oppose and disrespect your decision, and you know we do not mean that, we just want you to take a deeper look. And remember always have a backup plan."
Yea, be flexible and creative in choosing your life career. Find your passion and do what you love!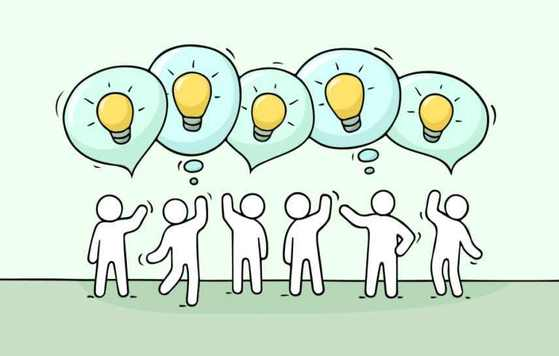 Image Source
Below are the my posts that You Might be Interested in
Feel free to comment~:)
Hope you enjoy reading my post! Have a great weekend ahead:)
Follow:
@fruityexplorer