Hi Steemians,
This topic came across my mind when I was discussing with my friends about relationship issues. It is a pretty common topic yet it is crucial to read through it before you are stepping into a relationship with someone that you have in mind.
I came out with the following things in general which I personally think it's a must-know list. You might not see the significance of it when you look at it but it will slowly float on the surface if you are in a relationship.
Only when we go through the struggle stage along the journey, we will start to identify and resolve the differences and disagreements, especially when he or she is no longer lovely in your eyes after the ugly side has revealed. Sad to say, if you could not make through the struggle stage which all the unhappiness and unsatisfactoriness leak out when both of you are together, then you will hardly survive in the relationship. Yes, this is cruel and real.
To play safe in a relationship is to get to know more about the person, as much as you can with an identity as a friend though there is no ideal period for get-to-know stage.
1. Your ideal future family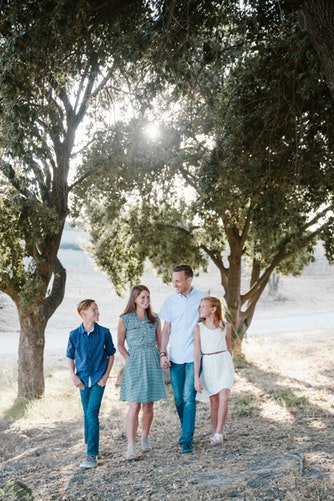 Unsplash
Knowing the ideal future family is important in order to live a blissful and peaceful life. Keep in mind that we all brought up in different family backgrounds, therefore every individual has different preferences in life. For example, there are people who prefer to dress up like a star for any outings, there are people who do not like to go out for activities, there are those who just want to go for shopping and etc. It's good to get to know more about your target candidate first rather than you could not give in anymore after a few years before entering the next stage of the journey. That's sad. To know the ideal family, it's to set up a family lifestyle that both of you want to live for the rest of your life.
2. Your expectations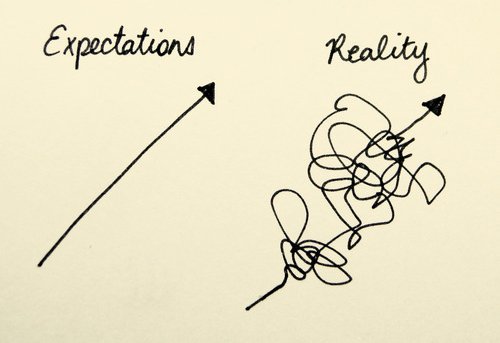 Image Source
There is always a dream partner image in our mind that we are longing for since we were young. Most of the guys prefer a perfect and super lady who is able to cook, do house chores, know how to dress up, have a full-time job, take care of the kids and etc. Yes, who doesn't like a perfect partner with the stunning look and body? But, we know that's not a realistic goal. We should feel grateful if we have the all-in-one partner. What if we could not find one? Does it mean the end of the world or forever lone ranger status?
Certainly Not!
Here's a practical example that you may start to practice. "Take out a paper, list down the attributes that you want to look for in your future partner. After done, go through the list, put a (ok) note beside those things that you are able to tolerate and compromise if she/he does not have it. There you go~"If your target partner has the attributes on your list, and you are ok to compromise the rest of them, then you know you could go for he/she.
3. Your condition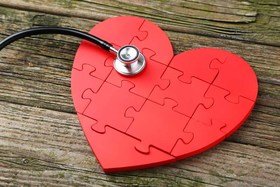 Image Source
What do I mean by this? It means if you want to be a relationship, you better start to know yourself first. We need to know if we are ready for a relationship despite all the scars and hurts from your previous relationship. It's absolutely important to examine your heart before you pass down the cycle into your next relationship even we are not intentionally want to ruin it.
4. Timeline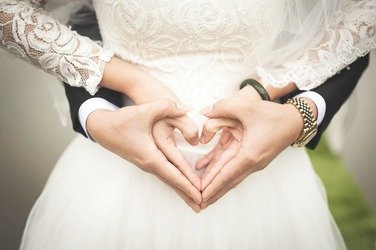 Pexels
The timeline here includes dating period before official announcement, the right time to see parents from both sides unofficially, dating period before marriage, the honeymoon period before children and so on. I think this is important too after I came across with people who has their own timeline in their love life. They are not so flexible on it after they have kept the timeline for a long time. They could not proceed to confess love officially even they are crazily in love with each other because they thought I should know you as my close friend for at least 2 years then only start to date. But, they met and fell in love after months. Do you see the overturn order in this case? Therefore, the safest thing to do to keep yourself from non-stop waiting suffering is to get to know his/her timeline before you fall into the trap.
5. Things you can tolerate with
Tolerance is the key of long lasting relationship but there's a limit for everyone. Here are a few of examples that are easy to spot on, such as smoking, picky eaters, foul words' user, self-oriented or alpha man mindset and etc. However, there are some not easy to spot on habits such as throwing socks and shirts over the floor, never flush toilet after use, never change bedsheet consistently and etc. You might need to look deeper into all these. Surely, we do not want to be a maid for the other half.
6. Never take for granted
Not sure if this is a typical Asian mindset, we used to take for granted when people do things for us. We take it as the things he/she supposed to do for me, there is nothing to thank for. This is a very dangerous thought in a relationship. Sooner or later, your future partner will get sick of doing things for you not because he/she does not love you anymore but he/she just get tired and sick of you take for granted mindset. It shows your unappreciative heart towards people act of willingness and act of kindness. Therefore, please examine your mindset before you involve another person. Be generous and kind to express your thankfulness to the people who helped you, even it's just a little thing because practice makes perfect.
Get Rid of Take for Granted Thought!
7. Sweet times won't last forever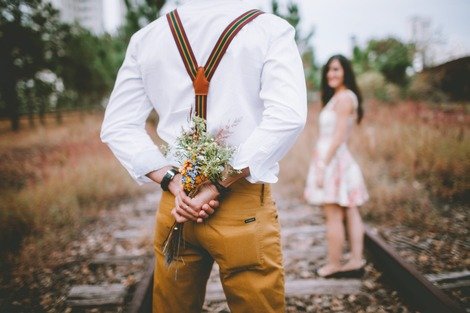 Pexels
Well, for those are living in a fairy tale Disney movie, we have been instilled ourselves with unrealistic expectations in a relationship. We are looking forward for surprises, flowers, singing and unique proposals in a relationship, if we do not get it, there is how argument comes. However, we need to know that sweet time do not last forever, we will have it occasionally during the special events but not all the times. It might never be as romantic as sweet in movies or Korean drama that you expected. In real life, there is always ups and downs in a relationship unless you are just looking for attention to satisfy your own egocentricity without knowing that
love is pure, kind and selfless
. If you have the drama queen or drama king's expectation, then you are not ready for a relationship.
8. Never think of changing another person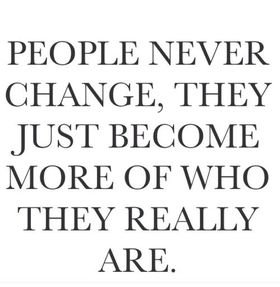 Image Source
Before you get into a relationship, keep in mind that you will never get to change a person to a better one. The best thing to do is to embrace the real self of the person. Do not think of
compromise
if you could not accept him/her. The most typical story is that the girl always tries to change their partner after the marriage, she thought and hoped that he could quit smoking after pregnancy, but he did not, he can just smoke on the balcony which won't harm both of them.
So the moral of the story is we can only influence the person slowly but we could not change a person completely.
9. Spending Behaviors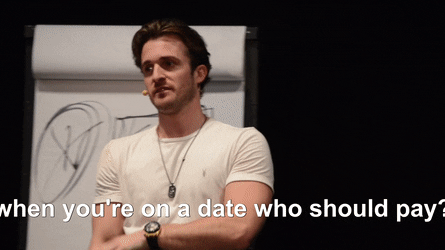 Image Source
Again, not sure if this is a typical Asian mindset. We think it's more appropriate if guys pay for the dates, for us, it's the act of a gentleman. We expect guys to offer to pay the bill first, it's more like giving respect and power to the guy. Obviously, in the world of equality, we are actually being a bit reserved on certain aspects for example guys should pay the bills.
However, some of the people prefer splitting bill in a relationship depends on the comfort level. This is very important to know before a relationship, because some girls could not accept split bill option, it gives the bad feeling that they are not being treated well by their boyfriend, it's not like being in a relationship for them. And, the worst, we will have the bad impression on the kind of guy who is stingy to spend money on girlfriend.
A quick and sharp question: Could you imagine that a guy is writing down on the amount the girl owed him for every outing and remind on the debt?
10. Love languages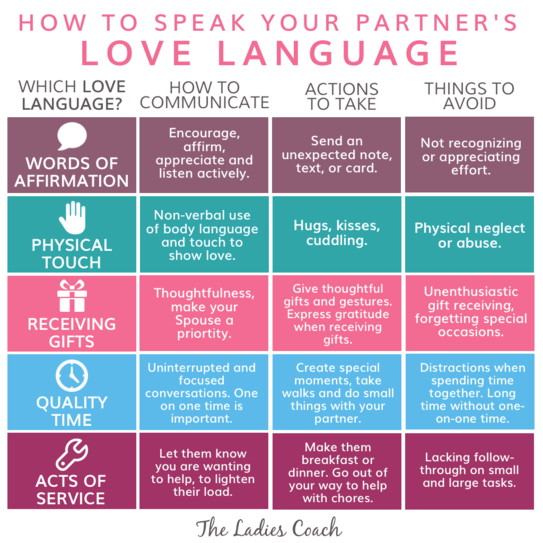 Image Source
For your information, there are five languages of love which are
words of affirmation, quality time, acts of service, skinship and receiving gifts
. Here is the link for quick test:
https://www.mindful-company.com/blogs/notebook/the-5-love-languages-quiz
. The simple thing to look at it is we give the other half an easier time to show their love by knowing the ways of how we perceiving love. It's sad if you do not know the love language of your partner and you keep buying gifts for he/she but you partner actually prefers you spend time with he/she more. It happens.
11. Life goals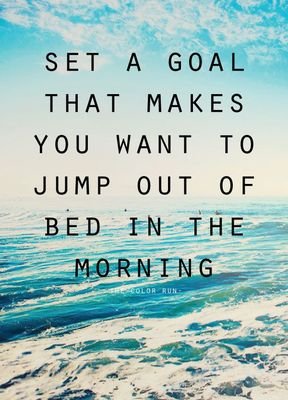 Image Source
Undeniably, the presence of the other half in the important event in your life journey is precious that you would like to remember for the whole life. Therefore, it's better to have common life goals or bucket list because the it will motivate you and keep both of you moving to the same goals. It's good to keep someone who is supportive with you in the journey of achieving life goals. You won't sway or lose your focus easily because you have someone who will keep an eye on you. You won't feel bored of ordinary dating life, thinking about what to do and plan for activities to enrich the memory.
12. Things you enjoy doing
A sporty guy could not force a bookworm to go for a hiking; an introvert could not ask an extrovert to stay at home for whole day.
This is suffering. Therefore, it's good to know what you enjoy to do so that both of you will have the ideas on what to go for and what not to go for in relationships. Take some time to list down things that you love to do and communicate with the other half, then try to reach to an agreement. Relationship is more on give and take. If it does not harm you, why not just showing your love to your partner by doing things that he/she enjoys the most for once.
~The End ~
"I hope this article gives you a clear insight and helpful guidance in your love life. Being in a relationship does not mean we are incapable and incomplete, but it's just because of two is better than one and we are better to be in a pair."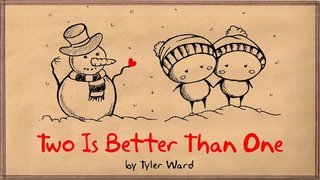 Image Source
My Life Experiences
Enjoy reading:) Let me know on your thoughts too.~
Follow: @fruityexplorer