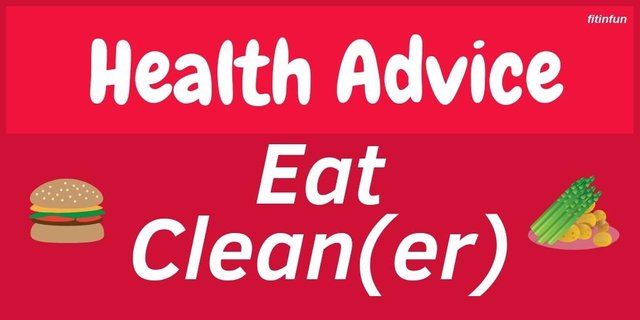 Most of the time in my work, I am dealing with people who are obese and do not believe they can ever change. I know this is not true, both from my own experience of losing "half my size" at the ago of 50 and from the many stories of others who have done the same.
In the most recent cdc statistics, approximately 40% of American are overweight and 40% are obese. These percentages have been climbing and climbing each time they are issued.
The sad fact is that it is actually pretty easy to lose the weight and keep it off for many people. Those of us who flip the switch discuss our shock about this often.
This person is succeeding
"I'm so excited to prepare a batch of my yummy, healthy, and energizing XXX this weekend. I love this and will have a lot of servings for the next week. I had no idea food could be this awesome. I love my new life and diet."
This person is failing
"I wish I could eat some of that chemical-laden, artificially colored, gmo-laced XXXX that my friend is having. I miss my old food and I hate what I eat now. I do not want to live my life when I am so deprived of what normal people can enjoy."
This person is succeeding
"I'm looking for even more ways to stay healthy. Now that I have energy and a clear head, I can do so many more good things for myself. I'm trying and loving healthy foods I never thought I would like and this is so fun. I am not even worrying about calories. I just eat healthy now and it works!"
This person is failing
"I need to find a way to be able to eat food that looks and tastes like my old food. If I can't eat XXX, I would rather not live. I would rather be sick and fat than not be able to eat XXX."
When I started down this path, I had no idea how toxic the food supply can be today. In the US there are hundreds of substances allowed in food that are banned in many other countries. These can be very detrimental to our body, are often addictive and build up in our tissues over time.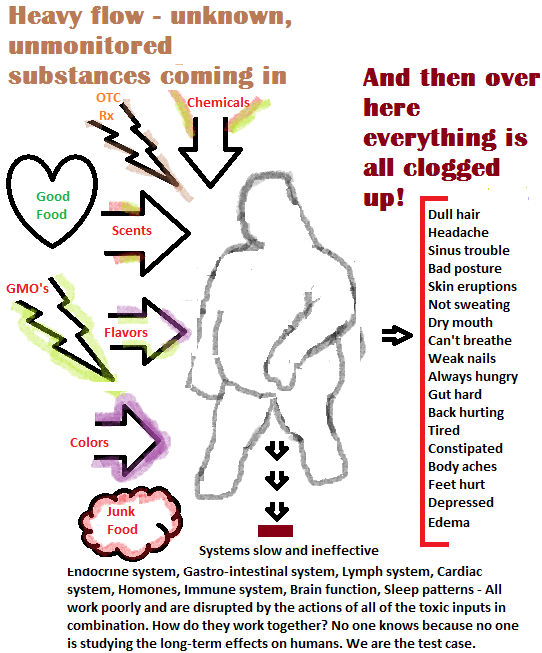 Look up any ingredient with a long chemical name on any processed food label. You will find them on a list of GRAS additives. According to our friends at wiki:

How much does it cost to get on that list so that you can just slip into any product without testing? What if 20 of these gras substances are in the same product?
One person who is looking into various substances on steemit right now is @dandays. Here is a post about sodium benzoate. I am also following a couple of people on other platforms who go through this big effort to try to decipher these gras substances. I did it myself for a year or two and now I just try not to eat them instead.
Even though I have a lot of questions about our food supply, I do not dig too deeply into either the health benefits or the concerns about any specific food these days. I just need to eat!
In the beginning of my own journey to health, I did look up many food additives at the fda site and found a lot of bad news. At the same time, I was avidly looking up nutrition information and trying to do the best I could with the food I was eating.
The path I and others take to health, is to eat as close to the source of food while trying not to eat anything newly developed in the last 50 years or so. If my grandma would not know what it was, I try not to eat it. Another way to put this is that I cleaned up my diet. I did not necessarily change what I was eating, I just got it from a better source.
In the beginning, this is a matter of chipping away at it. Pick some area of your food and work to improve it. The idea is to add nutrition and healthier foods, while removing and reducing the toxins that keep us sick and fat. If you do a bit better on each side of this equation, meal after meal, over time, you will have improved dramatically before you know it.
One of the best sites I know for this process is The World's Healthiest Foods. The site is a goldmine of information and I am linking you to their list of the 100 healthiest foods. For each of the foods, you can click and find all kinds of nutrition information, recipes and tips. Pick a food a week and try it!
A second site I use is the Environmental Working Group and their list of the most and least pesticide sprayed foods in the United States. The foods at the top of the list are the most sprayed and so you might want to go organic for those. The farther down the list, the least sprayed the crop is and so you are safer eating the regular food.
What are some good rules of thumb?
These are the conventions I go by as much as I can. All of this works for any diet – from vegan to paleo. You do not have to be obese to benefit from these tips. They will help you and your family no matter where your are with your weight.
Eat the less processed food
Eat the less sprayed food
Eat the younger/smaller food
Eat food that adds nutritional value of some type
Eat the real food
Don't eat the fake food
Don't eat food with unknown or harmful substances
Reduce GMO's
Reduce Fluoride
Reduce added colors
Reduce added flavors
Reduce chemicals
Reduce any other toxin I find out about
Eat a large variety of foods at each meal
Eat smaller servings of each food over time
Learn to cook for yourself
Reduce fried and deep fried foods
I do not eat soy for an abundance of suestions about it.
I avoid nightshade and inflammatory foods due to autoimmune disease.
You might have some other restrictions based on any chronic health troubles you have now.
In addition, I do not take pills or many supplements. Anything I eat that is powdered in usually 100% of one ingredient such as organic pea powder or hemp powder.
So now what?
I know this is a huge amount of information and a lot of details to keep track of. As I said above – start anywhere and work to improve. Get some good habits going and drop some of the worst you know of.
This is a huge effort in the beginning and becomes second nature at the end. Once you are eating about 80% clean, you can afford some slip ups. The funny things is, the cleaner you eat, the less slip ups you have or desire to have.
In the beginning of my weight loss journey, I used a fitness trainer who helped me decipher all this information. Now I coach others down the same path and I would love to work with you.
My post today is in response to a @steemitmamas post asking for health advice.
I am posting to the steemiteducation tag where your knowledge counts. Please tell us what you know!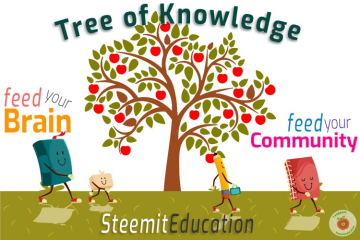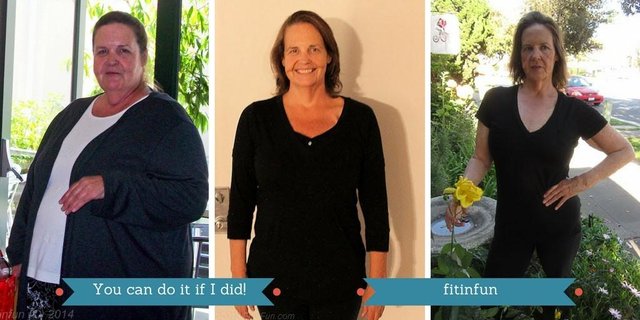 Please start here to kick obesity to the curb:

Set Your Goal for Weight Loss




Anyone can beat obesity if I did. Please ask me and I will help you do it too.