:tap::tap: "Hello, I.. uhm.. I... am.. dandays." In unison, all 13 of them, each with their glaring eyes fixated on me, seated in a circle of chairs, together with the instructor responded: "Hi, dandays!" A few stretched out hands motioned a wave toward me, I heard a couple of straggling whispers "welcome." I tried to continue: "So uh.. it's uhm..." I've never liked hearing the sound of my own voice, though, and the silence in the room is deafening. I cleared my throat a second time and the microphone picked it up - My cough echoed across the PA system. I locked eyes with the guidance counselor, she gave me the nod and in slow motion, I read the movement of her lips, it looked like she said: "you're..." "doing..." "a great..." "job!"
:deep breath: "Hi, I'm @dandays and it's been 21 days since my last drink of Pepsi."
True story! Well, maybe minus the Steemit theatrics. I haven't had a Pepsi since I did that caramel color article. I ruined it for myself! Now I just look at all of the perfectly aligned, labels facing forward, refrigerated, blue and red, plastic 20 ounce bottles of deliciousness when we exit the market - Look but don't touch. Sprite's clear though - Yes! No caramel color in that one. So I've had a few Sprite's these past three weeks and with each plastic bottle of greatness the same ingredient catches my attention: Sodium Benzoate. We consume things we can neither define nor pronounce on a regular basis so the name tag isn't the weird part - I'm concerned with "(to protect taste)." Ever since that BHT article I know 'protects taste' or 'freshness' means there's a bunch of science in there created to preserve shelf life. So I did what I've been doing the past couple of months and saved it for today, Friday - Welcome to @foodfightfriday!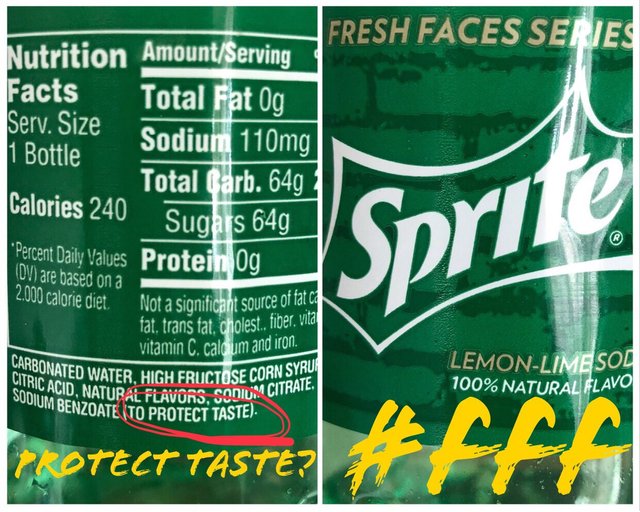 iphone 8, Photoshop
So what is it? What is Sodium Benzoate?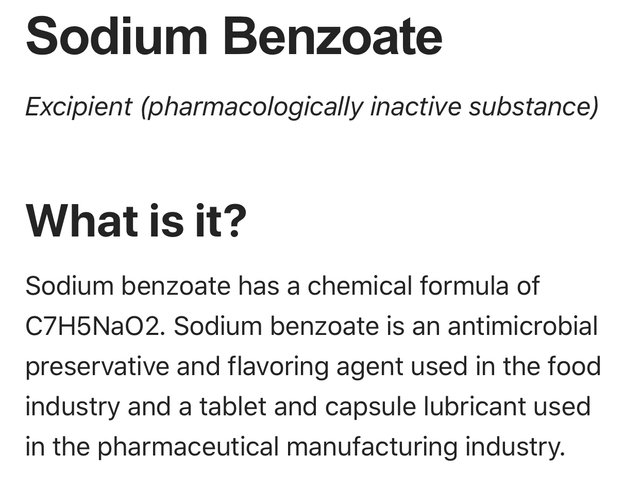 drugs dot com
It does not occur naturally, it's synthesized by combining benzoic acid with sodium hydroxide (acid + salt). But when it's mixed in water, it produces benzoic acid, an acid found naturally in certain fruits such as plums, cranberries or cherries. Sodium Benzoate is used in foods that have an acidic PH such as pickles, salad dressings and fruit juices.
I remember as a young kid helping my grandmother can the Salmon my grandfather and I would catch that day. She would evenly spread a healthy dose of salt all around the top of the cleaned and now can-packed Salmon before she used the press to seal the top of the can with a lid. The salt preserved the salmon's shelf life. From there, she knew how long she could store the cans until the salmon had to be eaten.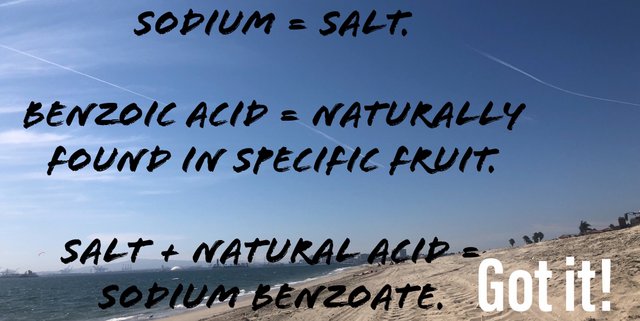 iphone 8, Photoshop, sky dancers (every day)
According to Unesta, an association assigned by the European Union to represent its soft drink interests, "Sodium benzoate is safe and, as normally consumed, has no negative effects on health." There's one for the home team! Let's see what America thinks.
In the United States, the Food and Drug Administration (FDA) designated Sodium Benzoate as 'generally recognized as safe' (GRAS). The FDA then enlisted an independent study by The International Programme on Chemical Study where it was concluded that Sodium Benzoate has "no adverse effects on humans." That's two for the home team! This is already working out better than caramel color
Alright, let's get a third set of results. I'll look into an independent study now and make sure everyone is on the same page before I call this post a wrap. So far, two of the world's leading opinions arrived at the same conclusion: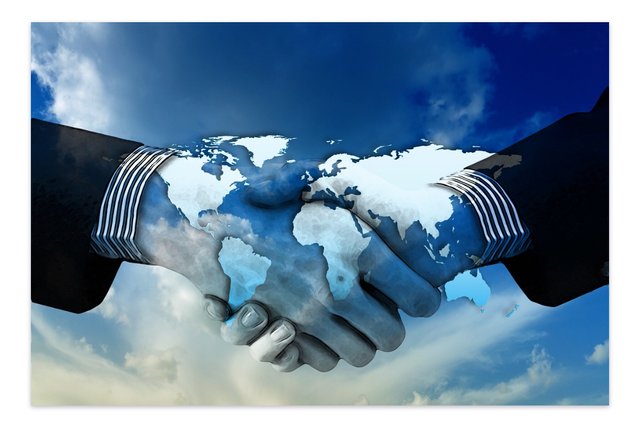 Pixabay
I typed "sodium benzoate health risk" into the search bar at DuckDuckGo and they brought me to this organization: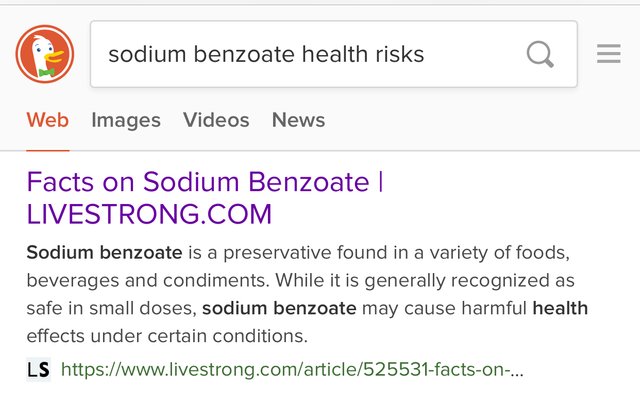 According to this article published by Livestrong dot com in October, 2017; both of those powerhouse opinions are a little on the censored side.
According to their independent study: "The amount of Sodium Benzoate in foods is so low it is unlikely to cause significant side effects in most people." They did note, however, in 2007, it acted as a trigger for hyperactivity in children with attention-deficit hyperactivity disorder.
Their study also noted that, by itself, Sodium Benzoate does not contain Benzene, a chemical known to cause leukemia, but it can be formed once it's combined with ascorbic acid. Vitamin C aka ascorbic acid is found in a large number of soft drinks. The safe level of Benzene for normal drinking water is five parts per billion (ppb) causing some soft drinks to be a potential health concern. It was found that the vast majority of beverages fell below the maximum allowable levels. The products that were above the allowable limit have been reformulated.
All three agencies; Unesta, The FDA and livestrong.com unanimously concluded Sodium Benzoate to be safe for use in foods at a specified amount. They all three suggest you check food and drink labels prior to purchasing a product and to avoid buying soft drinks that list both Ascorbic Acid and Sodium Benzoate on the ingredients list.
Looks like I found a new favorite poison - For now anyway! I'll try to avoid researching High Fructose Corn Syrup for awhile so I can continue grabbing that bubbly, make my throat burn when I drink it, clear, sugar-loaded, twist cap Sprite as I'm exiting the market.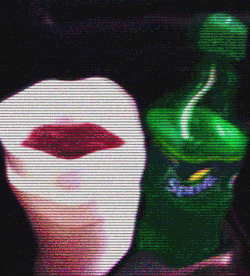 source



Attribution License BY 4.0
Click Here for Thursday: