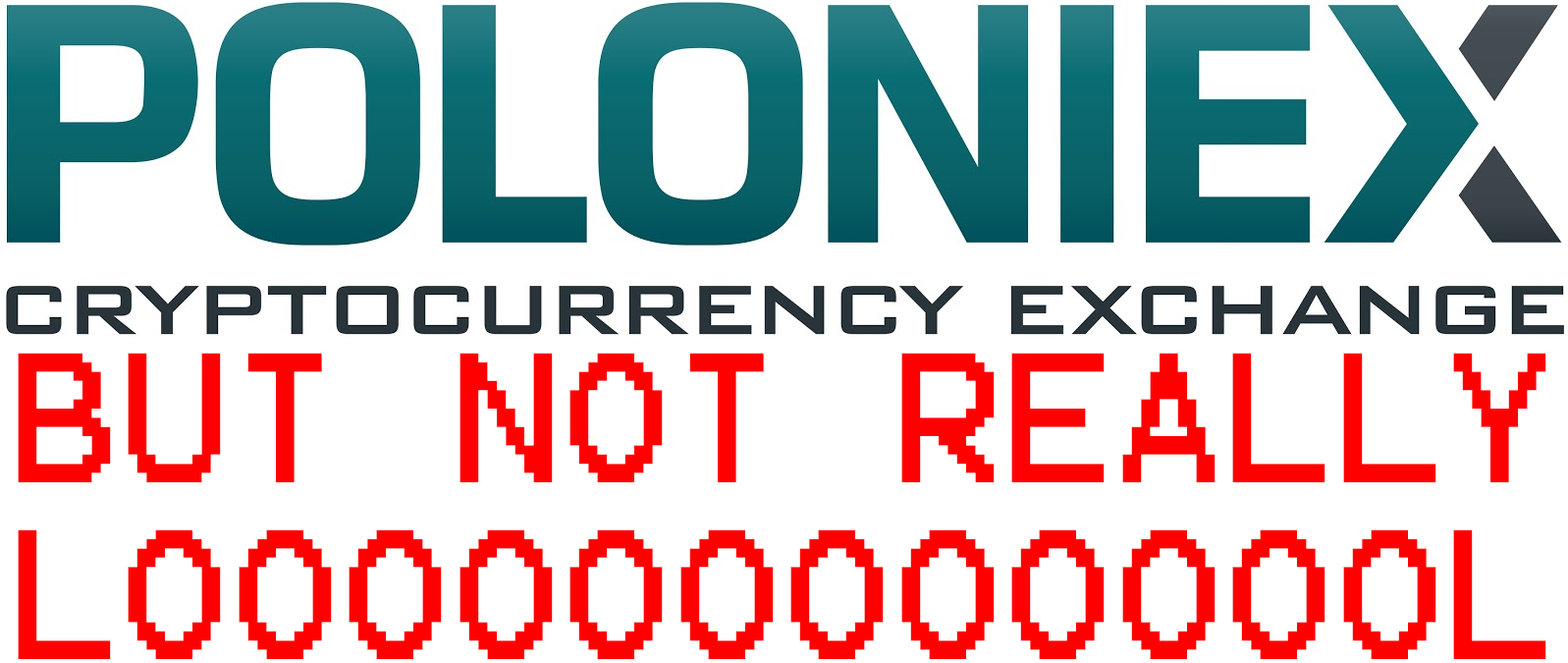 As many of you know, Poloniex, the shittiest exchange to ever exist barring Mt. Gox, is at it yet again. As many of our beloved currencies are mysteriously banished to cryptocurrency prison (Ha! Thanks for that one,
@robrigo
) with no sign or update of when and if they're going to be released. This is begging to leave an extremely bad taste in my mouth and is keeping my stomach in knots. Not only that, but I think I'm dealing with a kidney stone at the moment which doubles up for being double-ultra-PISSED and ultimately worried.


GREAT!





OH WOW! FANTASTIC!!!





HOOORRRAAAAAAAAYYYYYYYYYYYYY!!!


Also, ETH will not move from them.

The above image is the joke of the century. I've had tickets in for over a week with ZERO response. Actually, I've NEVER got a response from them, ever, not once.
I'm also extra pissed because I have quite a lot tied up on there and I just want to shift what I own into my own personal wallets. This is getting absurd and is really starting to smell like the beginning of a Mt. Gox 2.0 scenario, which I GENUINELY hope is not the case.
Either Poloniex is dying or they're intentionally hindering specific currencies. They're multi-million is not multi-billionaires at this point, surely to god they could hire up some help to get things sorted out.
I have deposits that wont deposit and withdrawals that will not withdrawal.
WHAT GIVES, POLONIEX?!
GET YOUR SHIT TOGETHER, FOR THE LOVE OF GOD!
-- END OF RANT --
Sorry you guys, just needed to vent. If you're feeling the same, feel free to cut it loose here, this is a judgement free zone. EXPRESS YOUR ANGER, BREATHE DEEPLY, LET IT RIP.
Love y'all forever-n-always,
P.S. Be sure to check out our up and coming newborn baby company with aspirations of liberty for all and the progression of amazing technologies, @AGORIC.SYSTEMS, spearheaded by myself, @robrigo, @rahulyadav, @lovejoy, @sensei, and @timothy-archer. Show 'em some love! They will love you, hold you, and give you many kisses on the cheek. Well, maybe not all that, but they all rule and will get you thoroughly entertained and informed.