Team Philippines Discord Channel and A New South East Asia Witness
My support to #teamPhilippines and New Witness @cloh76
by @macchiata
---
The early days I joined steemit, I was definitely clueless and I only have steem.chat as source of information and to promote my posts. I definitely couldn't remember where and how I suddenly joined PAL. I just clicked on some random link and voila! I joined PAL without any friend or people I know.
It took me days before I learned the whole system until I found #teamPhilippines channel. It's the first place I was actively talking until today. The member there are definitely friendly and welcoming. I appreciate the help of @sasha.shade and his wife @haleyaerith in early days answering to some of my silly question about steemit. Today, the channel is growing more and more with majority of users coming from Philippine, or Philipines who live abroad. Most importantly, I feel truly welcomed although I wasn't coming from PH the first place.
The channel has helped its user to grow on steemit by giving necessary support such as upvote, re-steem, and valuable information. I hope in the coming of days, the channel could grow and more people are being helped especially the Philippines in general.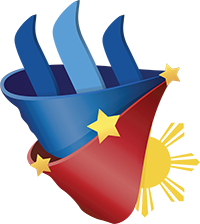 I barely find any witness in South East Asia until yesterday I got notification that @cloh76 has becoming a new witness. I have had the chance to talk with him in the discord channel and his vision of becoming a witness aligned with a vision of mine to help the community grow while also spreading more awareness about steemit especially in south east asia where social media is massively used. So, If you're currently living in South East Asia and country nearby, don't forget to vote @cloh76 as one of your witness choice.
As of today, more of new members keep coming to the channel and it feels great to watch it grow gradually. They've also been doing a small meetup which in the future I wish I could be joining.
If you'd like to know more about several profiles of Philipines member and new witness from Philipines check some of the article below :
Cheers and steem on!
Special thanks to all members of Team philippines