Intellectual Property Theft, Plagiarism, Hurting Each Other Where & When We Could/Should be Helping.
The very nature of Steemit encourages those of low moral fiber and ethics to try to cheat, cut corners, and abuse intellectual property.
The vast expanse of the internet, a bit of anonymity, and the protection of being behind a computer screen lost in space seems to make these types of people feel that the rules do not apply to them, and if there is a chance they can get away with it, they should, to benefit themselves.
This is not something wrong with Steemit. It is something wrong with people.
We see this everywhere, from bankers to politicians, and stock-brokers on Wallstreet, and even street-vendors and taxi drivers in third world countries. The sad fact is there are many people of low moral fiber that seek to take advantage in any way they can.
Thankfully on Steemit there are great initiatives by @steemcleaners and @cheetah and our many members that have high moral fiber and ethics.
These initiatives and individuals do a great job of trying to protect intellectual property and demand only quality original content to be shared to help make Steemit a better place.
Unfortunately, these initiatives can only do so much
Those abusing the system for themselves outweighs the amount that can be done, a sad reality, but a reality nonetheless. Hopefully as Steemit continues to mature, we will see these initiatives and individuals on the look-out grow and do a better and better job of making Steemit a place not only to earn money for making posts, but one of original quality content, one of the best on the internet.
Recently, my wife was a victim of one of these such people, disappointingly enough by one of the very people within the community she is bending over backwards trying to help, #teamphilippines.
Many of you, if you regularly read my posts, my wife @haleyaerith 's post, or know us from the #teamphilippines chat on PAL, know that the two of us are relatively new to steemit, compared to many of you, and are 2 of the many people behind @teamphilippines and the mission to spread Steemit throughout the Philippines, and teach those new to steemit within the Philippines about the rules, expected etiquette, how everything works etc.
In addition to those basic duties, the objective of #teamphilippines @teamphilippines aside from spreading and educating people throughout the Philippines about Steemit, is to help leverage Steemit to reduce poverty, increase education, and spread the understanding that original quality content is king throughout the Philippines.
Through her tireless efforts, @haleyaerith, myself, and many others put on the first official Steemfest TeamPhilippines event over a month ago as seen in this post here: SteemFest TeamPhilippines Event 1 - What is Steemit, What is the Blockchain, Q&A, Hula Hoop, Cake, Clubbing and Korean Food!
Before that we announced the official @teamphilippines logo that @haleyaerith, and I worked tirelessly on with input from @lemonchum and @descterity. The announcement and official debut of the logo as well as the t-shirt designs was shown in this post, also over a month ago: TeamPhilippines - Steemit Is about to blow up here!
Around the same time @haleaerith also posted her FIRST announcement of the shirts going on sale and accepting orders in this post here Buy a Shirt?
With her ambitious aspirations of getting everybody in the Philippines to be on Steemit and a part of #teamphilippines she went into another chatroom that, at the time, had around 25 (total not active) Filipinos in it. She showed them the link and talked about the shirt and the price and the design. A few people Direct Messaged her and told her they wanted to buy one. In the main area of this chat room however, (note this is NOT the official teamphilippines chat just another chat room that happened to have filipinos in it), the responses were fairly negative.

People complained that they did not like the design and suggested instead using another out-dated design that was made by one of their cronies, attempted to tear @haleyaerith down and elevate themselves in the process. She took it in stride of course and listened to them humbly and politely no matter how irritated she was at the attacks. That was the last time that she attempted to talk to those users about the shirts in that chat, however a few of them did come over to the Official TeamPhilippines Chat and requested shirts, talked about how much they liked the design etc. much to her pleasure.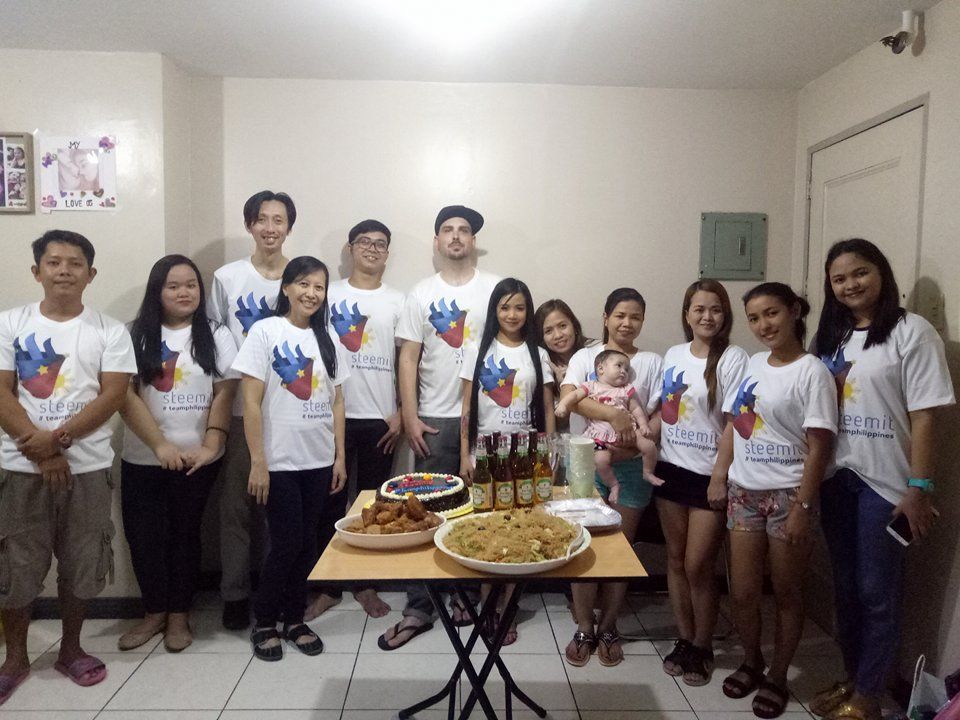 So why have I told you all about this and what's the point? How does it relate to the title and opening paragraphs of this post?
Yesterday, one of the VERY SAME individuals that had been in the chat over a month ago, putting down the design, made a post.
They were a *DIRECT rip-off of the very same design that had previously been presented, only lower quality. I can only assume that what this person did, was found a low resolution version of the logo, such as that seen as the avatar used on @teamphilippines, scaled it up, and had it printed.
There was no thanks sent to @haleyaerith, @sasha.shade, @descterity, or @lemonchum. There was no credit given, no permission asked, just PURE THEFT.
Here are the screenshots of the post with the obvious infringement of intellectual property at the time of writing this post:
.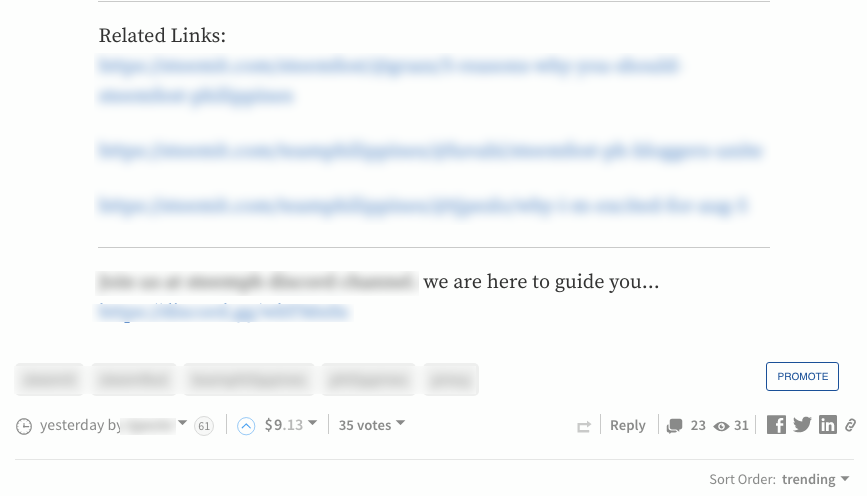 Face and Names, etc. blurred to show the infringement without the identity of the perpetrator in a show of good faith hoping that this person will rectify what they have done
These are meant to be distributed at the VERY SAME event that @haleyaerith has been taking orders for t-shirts for, over the past month in the chat, on facebook, and on steemit. They are lower quality, they are a theft of IP, and the person guilty of it originally insulted the designs, only to steal them later.
We should be helping each other people. Not stealing and attacking each other. Particularly those pushing for the same initiative and the same cause. The fact that people like this continue to have the audacity to do things so obvious and appalling saddens me greatly.
I hope that sooner rather than later, we can all focus more on original quality, support the authors and creators of said content instead of stealing, and start to uplift one another instead of it being such a common occurrence for users to cut corners, copypasta, and outright infringe.
Here's to Steemit growing and setting an example to the rest of the world of how people should act, with quality ORIGINAL content.