Come dine with me -My Filipino Recipe (Beef Sinigang Soup )
Dear Steemians,
How are you? I hope everyone is doing great. Today I wanted to share one of my favorite filipino dish. It's called Beef Sinigang Soup ( Beef Sour Tamarind Soup). You can use pork or shrimp as well if you like it more. Back in the Philippines, my grandma would always cook this for us. Living abroad for almost 8 years, I still and will always miss Filipino foods. Good thing, there is a Filipino store here in the city. So if I'm not busy with taking care of the baby I love cooking Filipino dishes that remind me of home.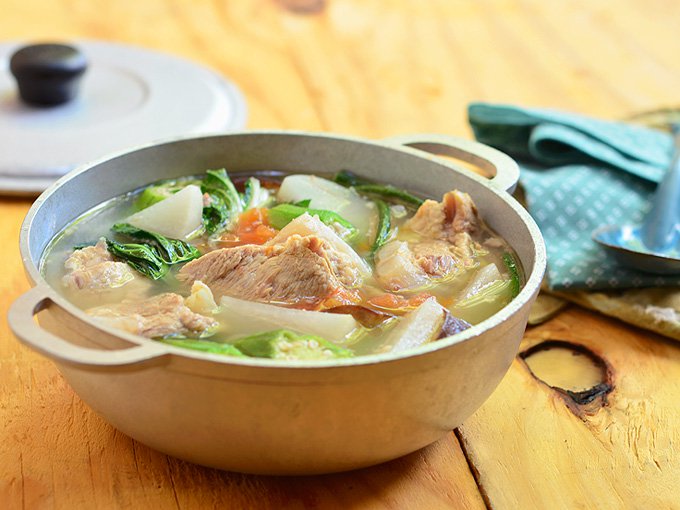 Source
---
Prep time : 15 minutes
Cook time : 2 hour 30 mins
Total Time : 2 hours 45 mins
Yield : 8-10 servings


Ingredients :
4 pounds lean beef steak, thorougly washed
10-12 cups water
medium onion, peeled and diced
3-4 tablespoon fish sauce
2 tomatoes, halves
1/2 pound fresh green beans, rinsed and trimmed
3 eggplants cut into halves, rinsed
1/2 pound okras, heads and ends trimmed
1/2 medium head bok choy, cut into 1 1/2 inch strips
1 package of tamarind soup base
Salt and pepper to taste
---
Instructions:
Heat oil in a medium pot. Add onion and garlic until browned.



Once they're browned, I then added the tomatoes.



Add beef to pot and saute until browned. Add fish sauce until and saute another 2 minutes.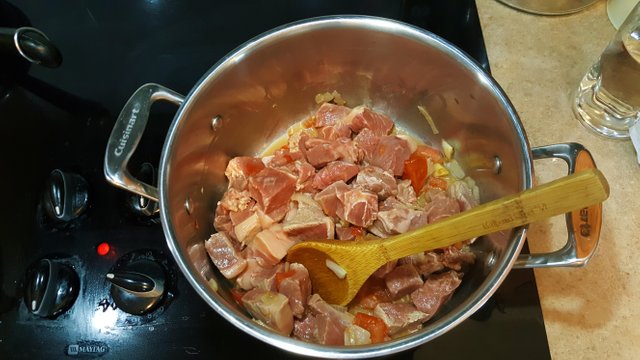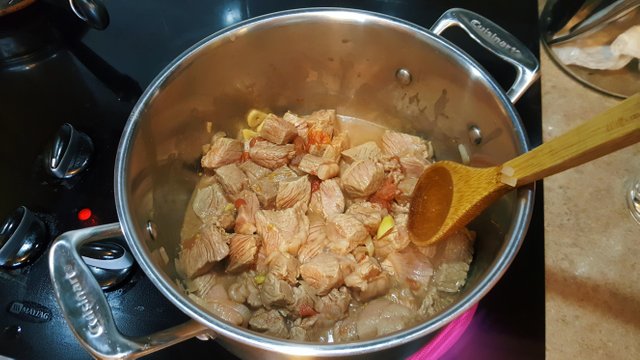 4. Pour in water and bring it to a boil in low to medium heat.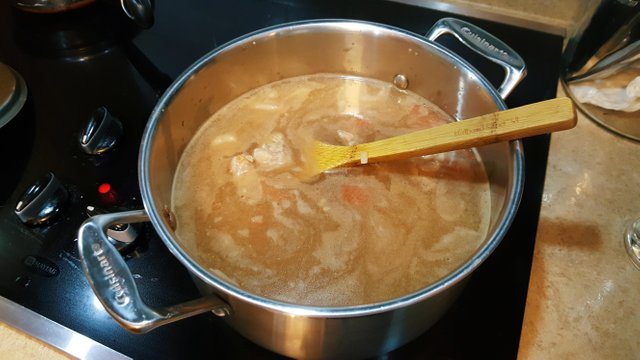 5. While I was waiting for it to boil, I prepared and cut the vegetables. Then I washed them thoroughly.
Green beans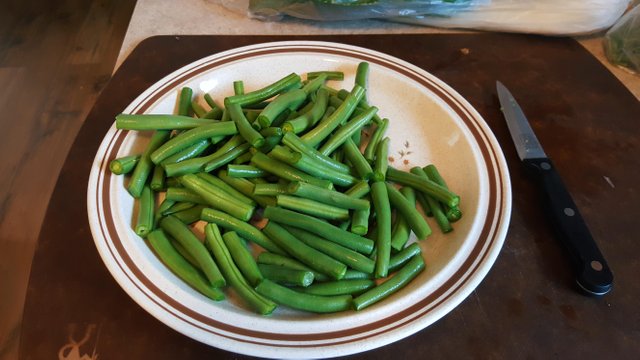 Eggplant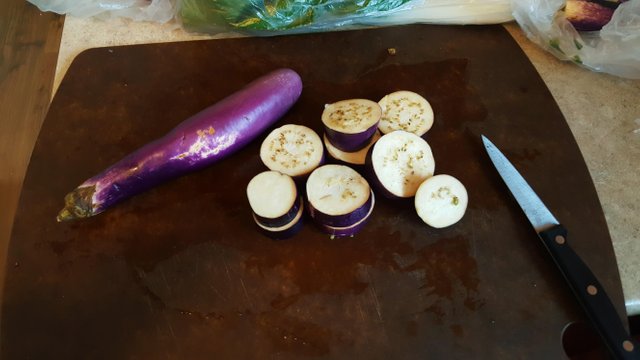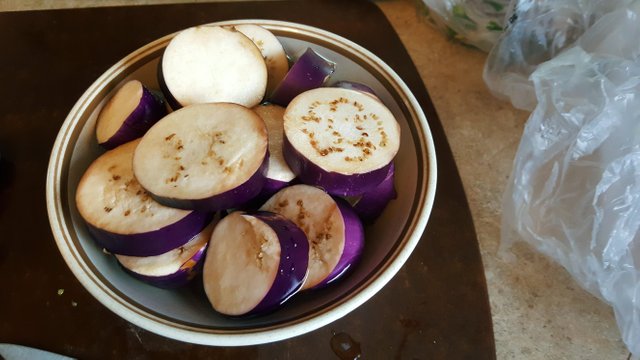 Okra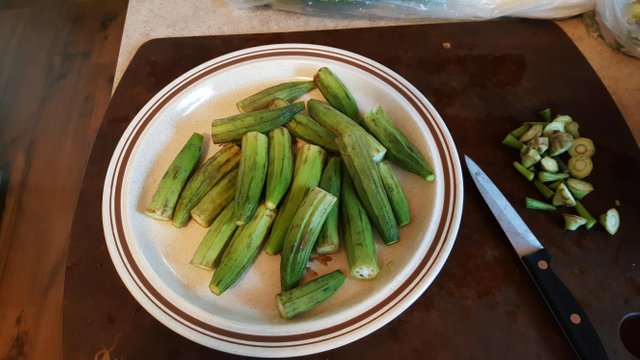 Bok choy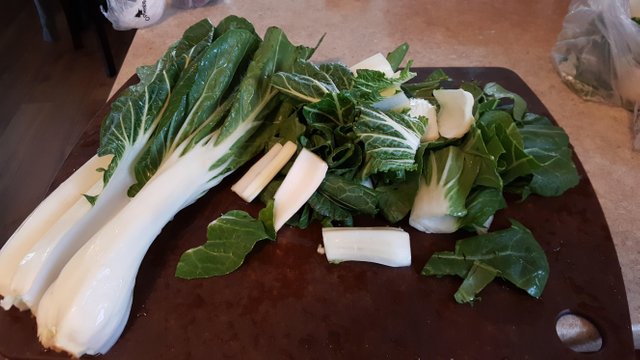 6. Once I was done cutting the vegetables, the water is already boiling. Then let it simmer for 45 minutes to an hour and half or until beef is tender. You can add more water to maintain about 10 cups.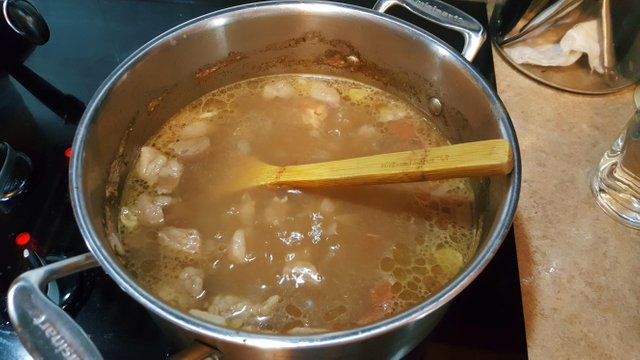 My husband @sevenstars usually plays piano for me while I'm cooking. It makes me feel relaxed.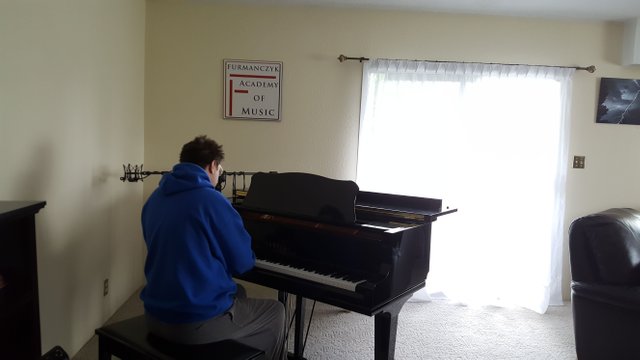 7. Once meat is tender, add green beans. Continue to cook about 2-3 minutes.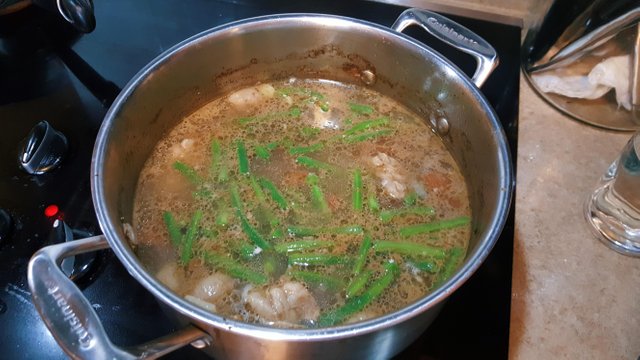 8. Add okra and eggplant and cook for another 2 minutes.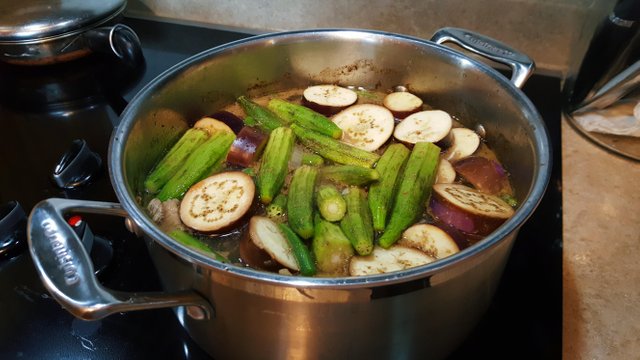 9. Then add the soup mix. For me, I used the whole package. Add into pot and stir until completely dissolved. Season with salt and pepper to taste.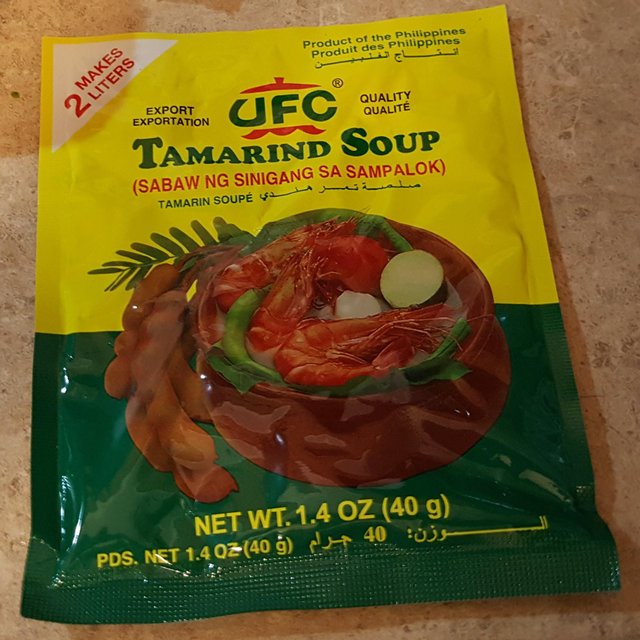 10. Add bok choy and continue to cook for about 1 minute.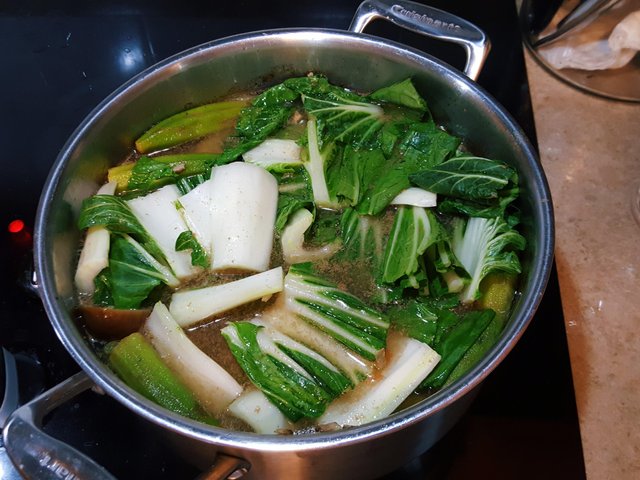 And there you go. It's ready. You can eat it with rice. I love rice so I eat mine with it.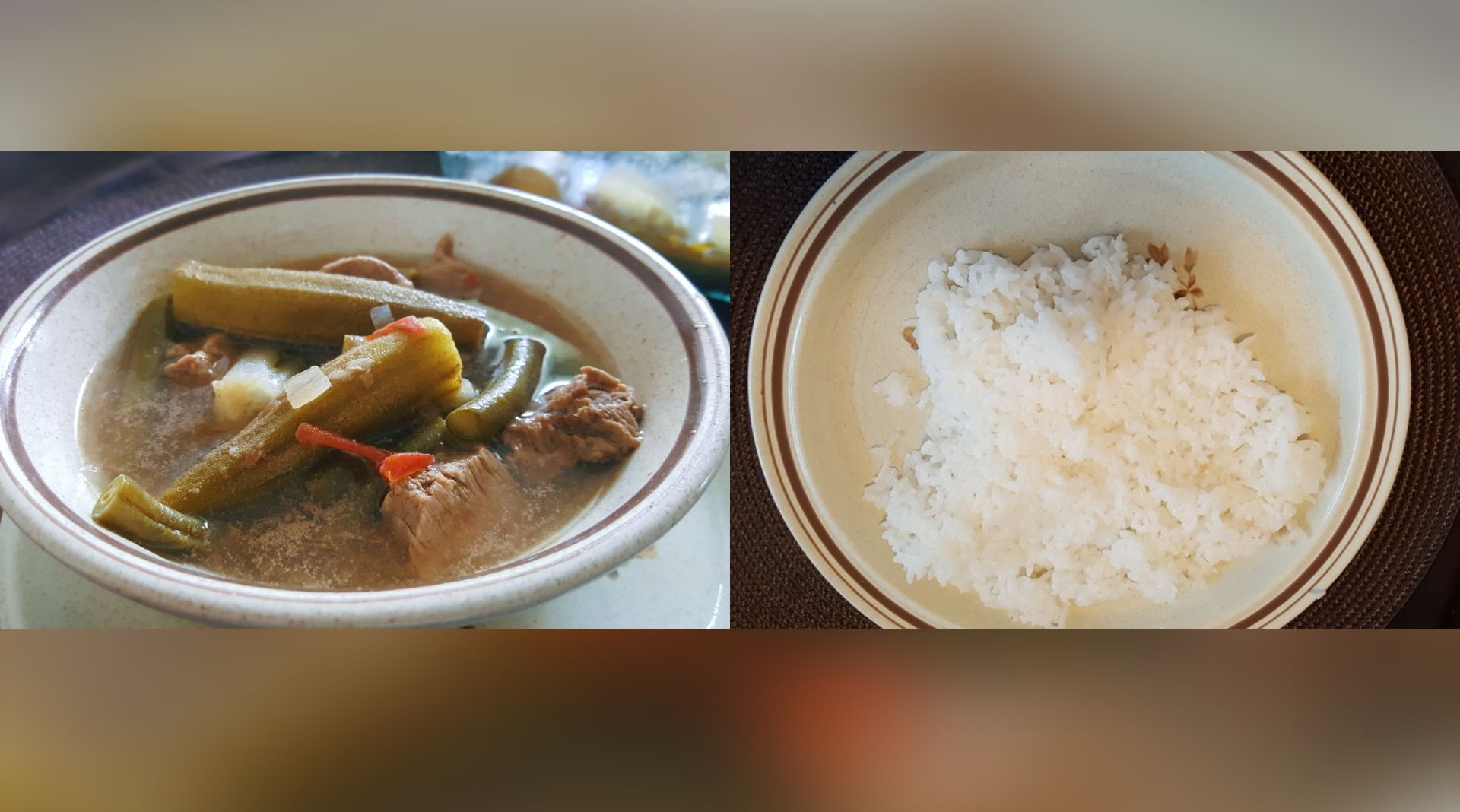 ---
I hope you guys enjoy it. Till next time :)



~lovely~