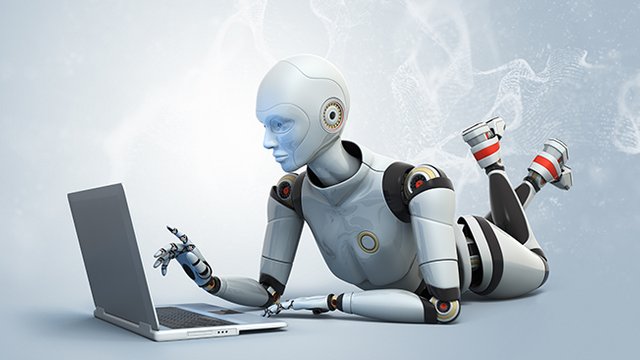 image source: http://automates.xyz/what-are-bots/
For all the controversy over the use of bots and the deterioration of quality articles, one thing I have seen consistently is that most resteem bots here suck. Now keep in mind that this is coming from an mostly uneducated view of the subject as I have not done extensive research. That being said- it shouldn't be difficult to find a quality bot if indeed they do exist. Iv'e used a few different voting bots and have been for the most part satisfied with them. I can't say the same about resteem bots - the few I have tried have yielded weak results - and according to their advertisements - I was getting resteemed to over 12,000 users - well guess what - being resteemed is no guarantee of getting any votes.
Spam Wars
I am always getting spammed in my message box by bots that want a minimum of .20 SBD to resteem me to their thousands of "followers" - then when I look at their account to see how many of their customers are having success - I see the same thing over and over again - sure they have the followers - but look at their resteems and they have like 4 votes.
This is what I see in my messages all the time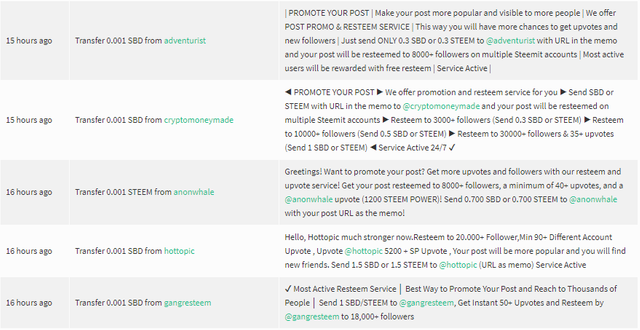 These are the last few messages I got over the last day - these are just the ones that came up at the top - I counted another 7 more below those. I guess I shouldn't complain- if it weren't for spam , I'd never get any messages! I honestly don't mind - after all - they all gave me some SBD and since I get hit up just about every day , it all adds up.
What gets me though, is that for all the followers they have - it doesn't seem to translate in to much votes. Let's look at what they have to offer:
@adventurist - claims they have 8000 plus followers - lets see how well they do: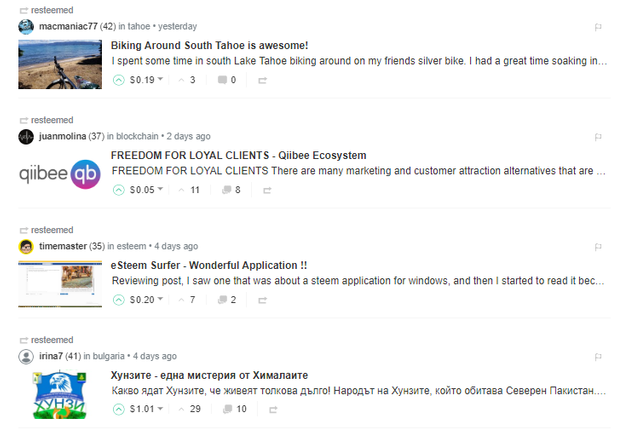 These have all been resteemed and the amount of votes are not very impressive - barely 50 votes between all of them.
Next on the list:
3,000+ followers for just .30 SBD or 5,000+ for .5 SBD
Here are their subscribers: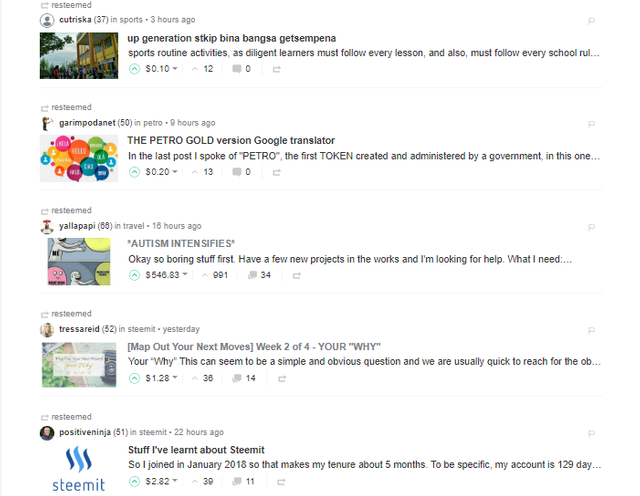 Aside from one blog - most of them have little traction
@anonwhale looks a little better:
.70 SBC for over 7500 followers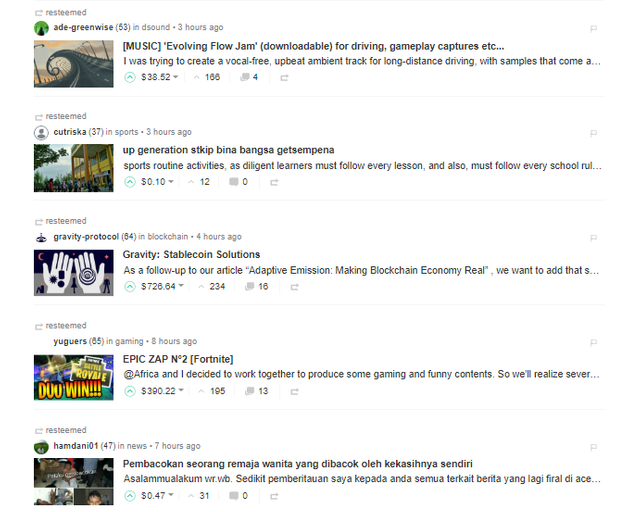 @hottopic - The best one I've found so far!!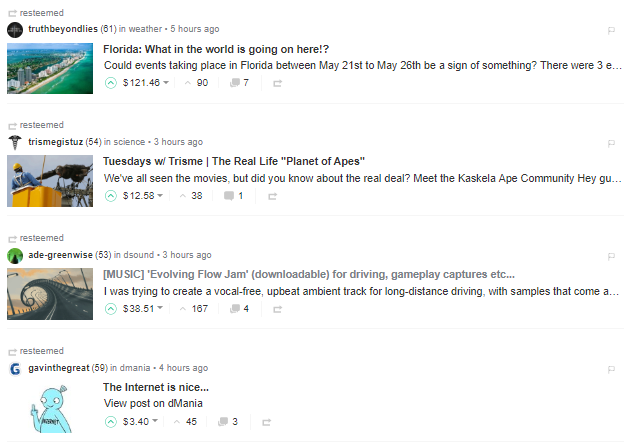 Still - one has to wonder if it is worth the cost - one of them got 12 votes and earned only .10 SBD and zero comments-
I decided to see if has just been a fluke or if I can get some traction from some of these bots - so I got a resteem for a post I did this morning - I will see how many upvotes I get for my paltry .30 SBD. As of this morning , it has been over 12 hours since it was resteemed and I earned a whopping 2 upvotes and whole .04 SBD - that's an 87% loss.
I normally stay away from resteem bots anyway - I don't have anything in particular against them - it's just that I have had a hard time finding any that look like they pay off... as far as the ones that have several hundred votes go - I get the feeling that these are established bloggers that have the audience already and are simply boosting their numbers - also may have something to do with how much they pay for them. I will keep taking my chances with the feed unless I come across something makes sense to me. I guess one way to look at it is that if you get in front enough resteemers, you may eventually build a real following... but you also get that by producing quality content on a regular basis and interacting with others more often.
I was prompted to write this because I always get messages in my box with promises of resteems and was wondering if anyone knew of any good services cause most of the ones I have looked up haven't impressed me. Let me know if you are using a resteem bot that gets you traction.
---

Please be sure to check out my others articles on real estate, investing , and cryptocurrency ( and some other random dog stuff)
I always upvote comments to my blog posts