⚡️ Powered up ⚡️ 7000 STEEM POWER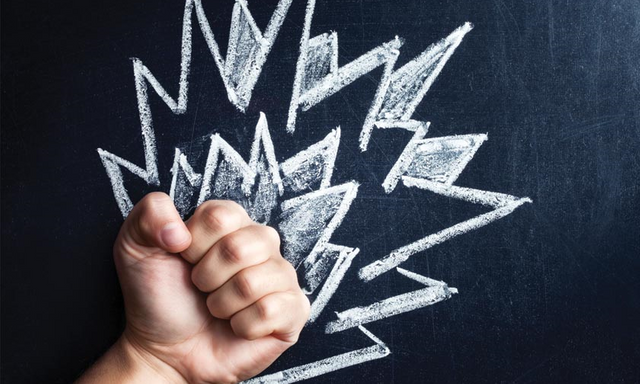 My 500 Steem Investment in Moonsteem was returned to me after the team decided to end the project yesterday (See Post). So I Powered It Up and now reached 7000SP on my account!
---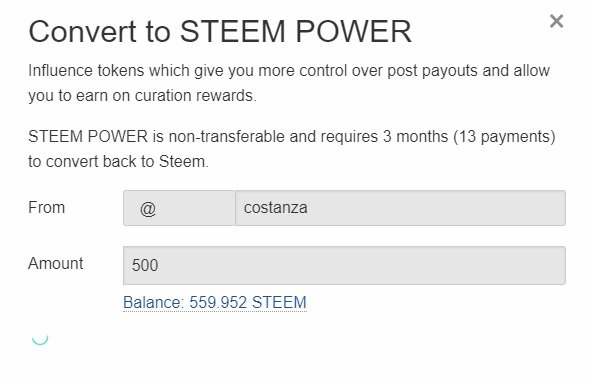 ---
Steemit has become my home over the past 2 years and I really enjoy having my blog. Even though it takes up quite some time, it also helped me to do better on my betting activity maintaining a very tight handicapping routine and I plan to continue this. Right now it are very uncertain times with the HF21 proposal and non-linear reward curve along with a change to 50-50 curation rewards which I'm not really a fan of. My view on the platform is not one where it's all about quality content discovery but more about social interactions finding likeminded people and building communities. The predictable linear curve makes earnings quite stable and really allows you to build your own account which always has been a good reason for me to power up. I can't say for sure I will keep all my SP if the changes go through honestly.
---
I have not made up my mind what to do with the extra 500 SP yet. I might lease some more to @ocdb and @steemraiser.
---
Previous Power Up Milestones
⚡️ Powered up ⚡️ Bought 800 More STEEM !
⚡️ Powered up ⚡️ 5000 STEEM POWER
⚡️ Powered up ⚡️ 4000 STEEM POWER
⚡️ Powered up ⚡️ 3000 STEEM POWER
⚡️ Powered up ⚡️ 1600 STEEM POWER
⚡️ Powered up ⚡️ 1000 STEEM POWER
⚡️ Powered up ⚡️ 500 STEEM POWER
---
If anyone has a good suggestion where to Lease some SP to help myself and the platform grow feel free to let me know in the comments...