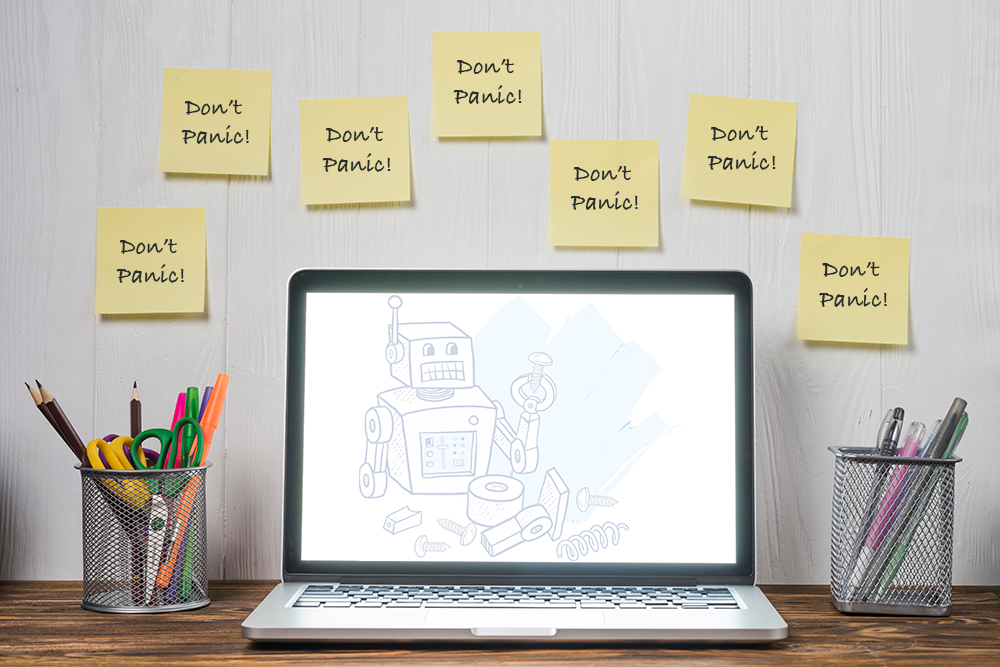 Image Designed by Freepik
Don't Panic - Your Money is Fine!
I'm sure a lot of Steemit users are feeling a bit nervous right now since they're unable to view the funds in their Steemit wallet. Every time that I click on the Wallet page I get the error you see above... and I'm sure that I'm not alone.
Sorry. Looks like something went wrong on our end.
That's not exactly the message you want to see when you're going to check on your hard-earned money, is it? But this isn't new. We've actually been experiencing this quite a bit lately. My assumption is that there's a lot of work being done on the blockchain in order to launch the @appics SMT (Smart Media Token), and this is causing some outages. That's really only a hunch though as I'm not sure what all the developers are doing to prepare for the new platform launch.
Another possibility is that Hivemind (which I talked about on this video) is being added to the Steem blockchain and causing some interruptions.
These are really just guesses though because we can't seem to get an update from Steemit Inc. on the @steemitblog which would be super helpful. I've also checked their Twitter feed but nothing there either. I guess it's just too much trouble to post an update about what's going on and let your (near) 1 million users know what's going on lol.
What Do I Do When This Happens?
There's really not much you can do.. but wait... patiently. I also like to head over to SteemWorld.org and Steemd.com to see if everything is still functioning on the blockchain level. Most of the times everything is still running smoothly on the blockchain, despite the Steemit errors.
You can check your profile on steemd.com by going to https://steemd.com/@username (replacing username with your Steemit username). I actually prefer SteemWorld.org though which is just as easy to pull up your profile there. Just go to https://steemworld.org/@username (replacing username with your username). Both will show you information about your profile on the blockchain and let you see what's happened recently with your account (comments, transactions, upvotes, etc.).
What Are Your Thoughts?
What do you think might be the cause of these downtimes? Your guess may be as good as mine.. but I'd love to hear it. Since we can't get an update from @steemitblog we may as well share our hypothesis with each other here. 😉
UPDATE: I've noticed that when you click from your news feed to your wallet, you get the error. But if you go to your Blog first (steemit.com/@username) and then click Wallet, it pulls up. But it still doesn't show recent transactions.

Recent Posts