I'm always fascinated by those who think they can come onto STEEMIT, beg others for upvotes on their copy/paste posts, and then wonder why they're not finding any success in building their presence here.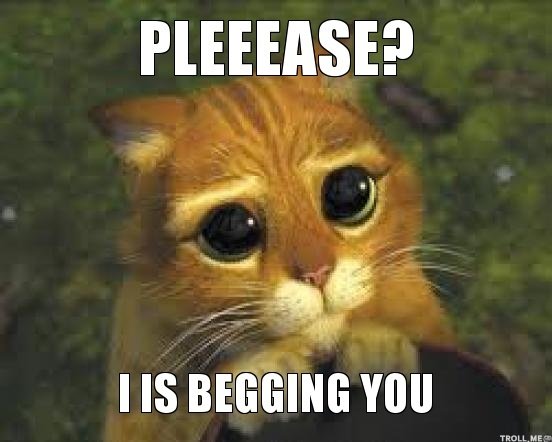 Steemit Tips: How NOT To Behave On Steemit -- Follow-Begging
(this cute kitty cat may just pull it off, but I doubt any of you are nearly as "cute"...)
When I first started posting more actively on STEEMIT in October 2016, it took me several months just to reach a grand total of, wait for it......... 30 followers! It took another month of actively posting quality content just to break 50. At the time, for all my effort, my account was now worth a whopping $50 bucks!
$50 bucks for all that work?! No frickin' way.................. That's what most newbies here are probably thinking. How can anyone make a living off of that?! Well, first of all, let me start by telling you what my Facebook and Twitter accounts earned me over the entire last 5 years. Can you take a wild guess?!
ZERO!
And that doesn't include all the "pain and suffering and heartache" that comes along with it either! Let's just say that most people who claim to support diversity, don't seem to feel that includes "diversity of thought" and differing points of view.
When I started posting more on STEEMIT, I was just happy to come across a bunch of cool people from around the globe, posting on a variety of interesting topics, and all earning at least something for their efforts. Even better, it was also a terrific and relatively easy way to learn more about crypto-currency. You'd even earn a bit of a "crypto stake" as well, all without having to risk a dime of your own money!
After several more months of grinding it out, in May 2017 I finally managed to reach what seemed like a huge milestone at the time... a whopping 250 follows! 😲
I achieved this by respectfully interacting with the community, reading posts by others, spending the time to leave thoughtful comments, and helping add value where I could. For example, I built several scripts for the community to add more functionality to the STEEMIT interface:
Link: REMINDER: STEEMIT Scripts available to "Hide/Show ReSTEEMS", enable your "Post Vote Slider", and to "Vote Past Payout"!
I also created the STEEMIT/Discord WhaleBoT, which has likely welcomed you on numerous occasions if you've joined any of the various STEEMIT-related Discord Chat Communities such as WhaleShares.
I never once wrote comments such as "grate post i lern lots" or "i tink is gud vot me 2! i follow u pls follw me".
Whether it's "vote for vote", or "follow 4 follow", or "hi bossman" on Discord or Steemit.Chat, what makes you think I or anyone else "wants to be friends" with someone they know absolutely nothing about? Why would you assume that anyone has the time or interest to look at some post you spent 5 minutes throwing together, that doesn't contain a single unique or original thought, and is replete with horrible grammar and spelling mistakes? In fact, if someone you didn't even know came up to you in the street and said "hey, boss, let's be friends!", how would you react?
If you've read my posts, and have a private question to ask me, have at it. Just ask cordially and politely, and I'll likely respond in kind. Don't ask "can I pls ask u a question?", cuz I'm already laughing to myself:
"Yeah, buddy, you've got one question, and you just used it up... NEXT!"
Some of us receive a dozen or more "Hi" messages a day on Discord alone. Most of us don't have the time to just "shoot the shit". Clearly state your question (and I don't mean... "can you pls read vote my post?!"), or step aside and move on, otherwise you're just wasting both of our time.
Not surprisingly, when asked, none of these people even knew my STEEMIT userID (despite it being the same on discord, steem.chat, and STEEMIT). Needless to say, they hadn't even looked at a single post I had authored either.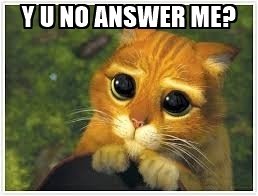 Don't ask what people can do for YOU. See how YOU can help others. If you provide something of interest and value, they will often want to reward you for your efforts. That is the nature of the "gift economy", which was so terrifically described in the following post by @luzcypher, "The Most Valuable Steemit Post Begins In Your Head - Tips To Mazimize Your Social Currency On Steemit".
A gift economy, gift culture, or gift exchange is a mode of exchange where valuables are not traded or sold, but rather given without an explicit agreement for immediate or future rewards. This contrasts with a barter economy or a market economy, where goods and services are primarily exchanged for value received. Social norms and custom govern gift exchange. Gifts are not given in an explicit exchange of goods or services for money or some other commodity.

A funny thing happens when you give to others without asking in return especially when you do it consistently. They begin to feel indebted to you to the point where they look for ways to return the favor and settle their "debt".

People come to Steemit because they hear about this site you can make money on and get lured into giving it a try but get discouraged when the rewards are not instant. In this fast paced world of ours we sometimes forget that social media is more about being social than anything else.

When you study some of the more successful people on Steemit you'll notice that their focus is not so much on what's in it for them, they are more about what they can do for you. That's how gift economies work.
Link: "The Most Valuable Steemit Post Begins In Your Head - Tips To Mazimize Your Social Currency On Steemit"
How CAN you get ATTENTION on STEEMIT?!
If you want to get my attention (or any other more established Steemian's attention, for that matter), try actually reading and understanding our posts. If you take the time to write a thoughtful, intelligent comment that adds value, I'll almost always upvote your comment. I now routinely give out more money on a single good comment than I earned on nearly TWO DOZEN of my first posts on STEEMIT (just look back and see all the ZERO payouts I received)! If you think I'm making that up, check this out... 😱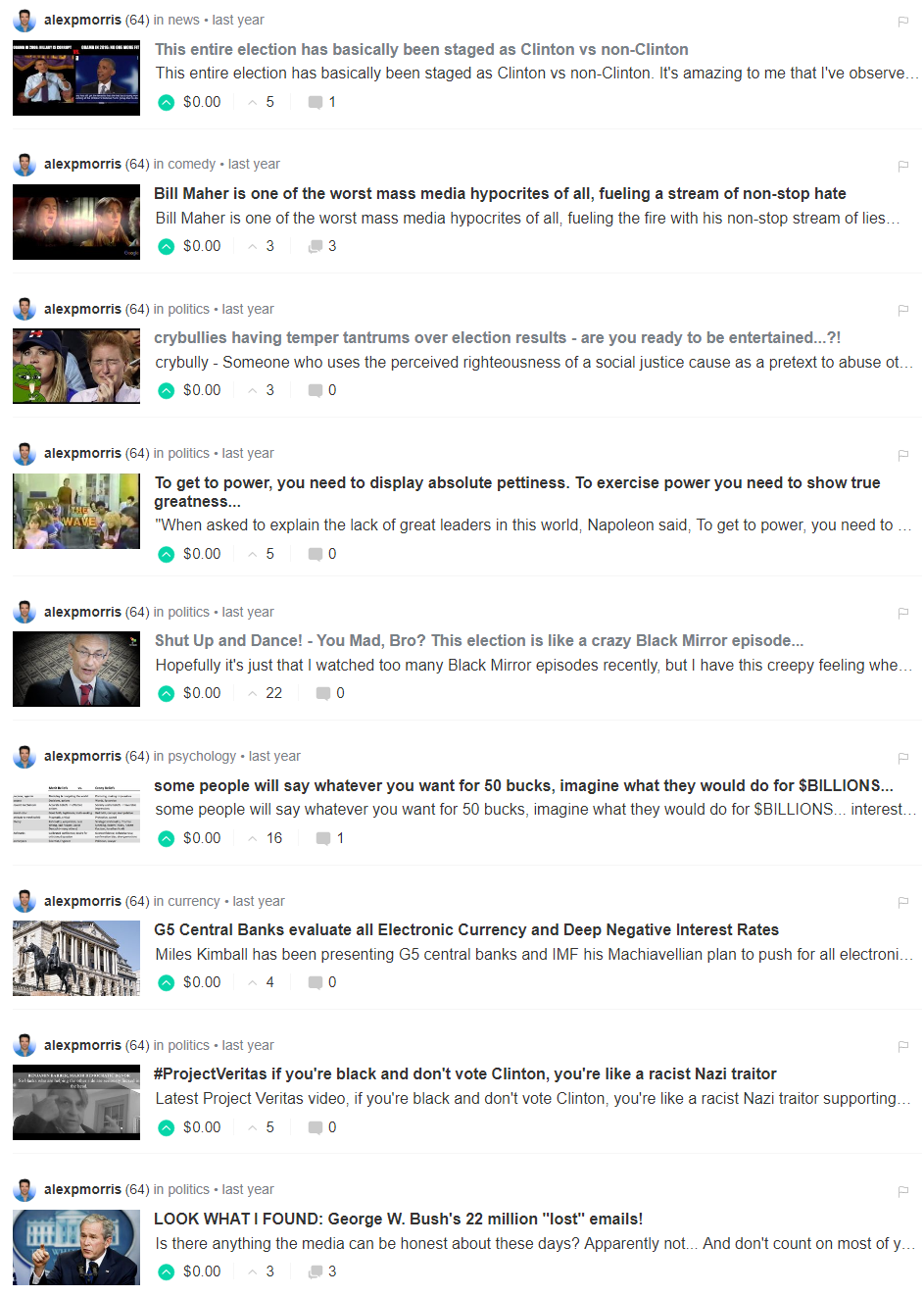 My real breakthrough on STEEMIT came once I managed to trickle my way up to reach 250 followers (around mid-May 2017). At that point, I finally released an appropriate "introduceyourself" post, and it earned more than all my previous STEEMIT posts, combined! I also discussed another big aspect to my interest in STEEMIT, as an alternative to YouTube, which had given us such heartache years earlier (back in 2011), just as our YouTube channel vlogolution was on the verge of breaking through 100,000 subscribers. I highly recommend you all read it if you haven't already, as it too offers many tips (especially in the comment section) on how to properly and appropriately build your presence on STEEMIT.
Link: YouTuber's Guide to Re-Monetizing with STEEMIT! And thank you to my first 253 subs!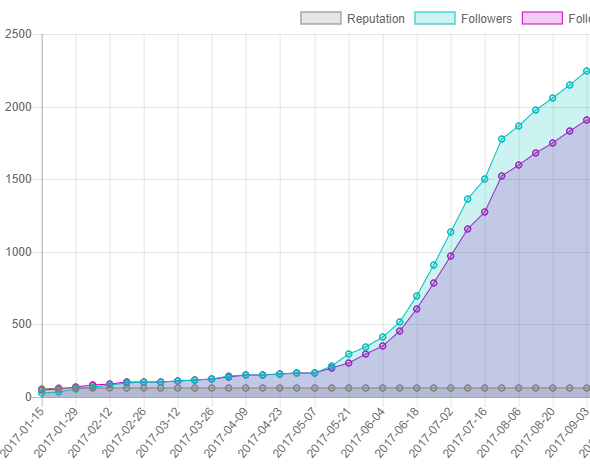 (my early progress on STEEMIT, courtesy of steemwhales.com, which unfortunately no longer seems to be updating its stats)
STEEMIT Drama, best to generally just stay out of the way?!
I won't get into this too deeply, except to say that for the most part, it's probably best to stay away from the drama and avoid the flagging-wars. Instead, focus more on building your presence. It really serves no advantage to get into fights with people on STEEMIT, especially if they're so "powerful" on the platform that they could quite literally squash you like a bug, (ie. "Whale Wars"). Hopefully over time, there will be better ways of addressing such issues. For now, however, I'd also recommend you read the following post by @jrswab on the subject: "4 Reasons To Avoid Steemit Drama".
Fast-Forward to the Present Day...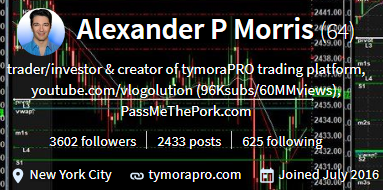 😎 WTF, how'd that happen?!
"Suddenly" I've blown through 3600 Followers! 😎

More likely... it takes 15 years of work and effort to become an "overnight success"! I am very grateful to all those who chose, of their own prerogative, to click that little follow button, without once ever "asking for it". And granted, it didn't even take 15 years. But it certainly did take a hell of a lot more than a few months (let alone a few weeks) to achieve!
😊 I humbly thank all of you for thinking I'm interesting
(and possibly entertaining) enough to deserve your follow! 😊
Finally... "Come for the rewards, stay for the community!"
If some of what I've written here comes off a bit harsh, perhaps that's cuz it's meant to be. My goal is to save both of us some time, and help set you on the right path (with the correct mindset) to achieving success on STEEMIT, and perhaps more generally, in life as well. To that end, I'll leave you all with one last passage from the book, "How I Found Freedom in an Unfree World", by Harry Browne:
The best method of advertising is simply to live the way you want to live…

since you could also run into potential friends almost anywhere, it's important to display your standards openly and honestly wherever you are…

If you make your own actions consistent with the standards you really admire, you'll know which people are compatible — just by their reactions to you. Those who disapprove will seek someone different to be with, and those who have standards similar to yours will react favorably toward you. In effect, you let others tell you about themselves through their reactions to what you are…

Many people hide their identity, tolerate restrictions, and remain in bad relationships because they're afraid of being lonely. But I wonder what they mean by "lonely." Aren't they very lonely when they deal with people who don't understand and appreciate them? I know I'd be lonely in such a situation. I've also been lonely sometimes while looking for compatible people. But that loneliness was usually short-lived and more than rewarded by the discovery of people who wanted me for what I am.
Link: How I Found Freedom in an Unfree World Book Review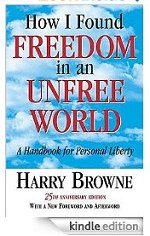 And, if you haven't yet seen it, check out this post as well where we make our own pizza and splurge on a $500 bottle of Dom Perignon!
Link: "My 2017: Welcoming the New Year - Homemade PIZZA, $500 Champagne, and... what an Explosive 2018 Start IT IS!"
As always, I appreciate your upvote, your follow and all your comments!