Enjoying "#CryptoArt - Lazy @workshops Sunday" at the 9. Wiener Steemit-Stammtisch – So. 08.04.2018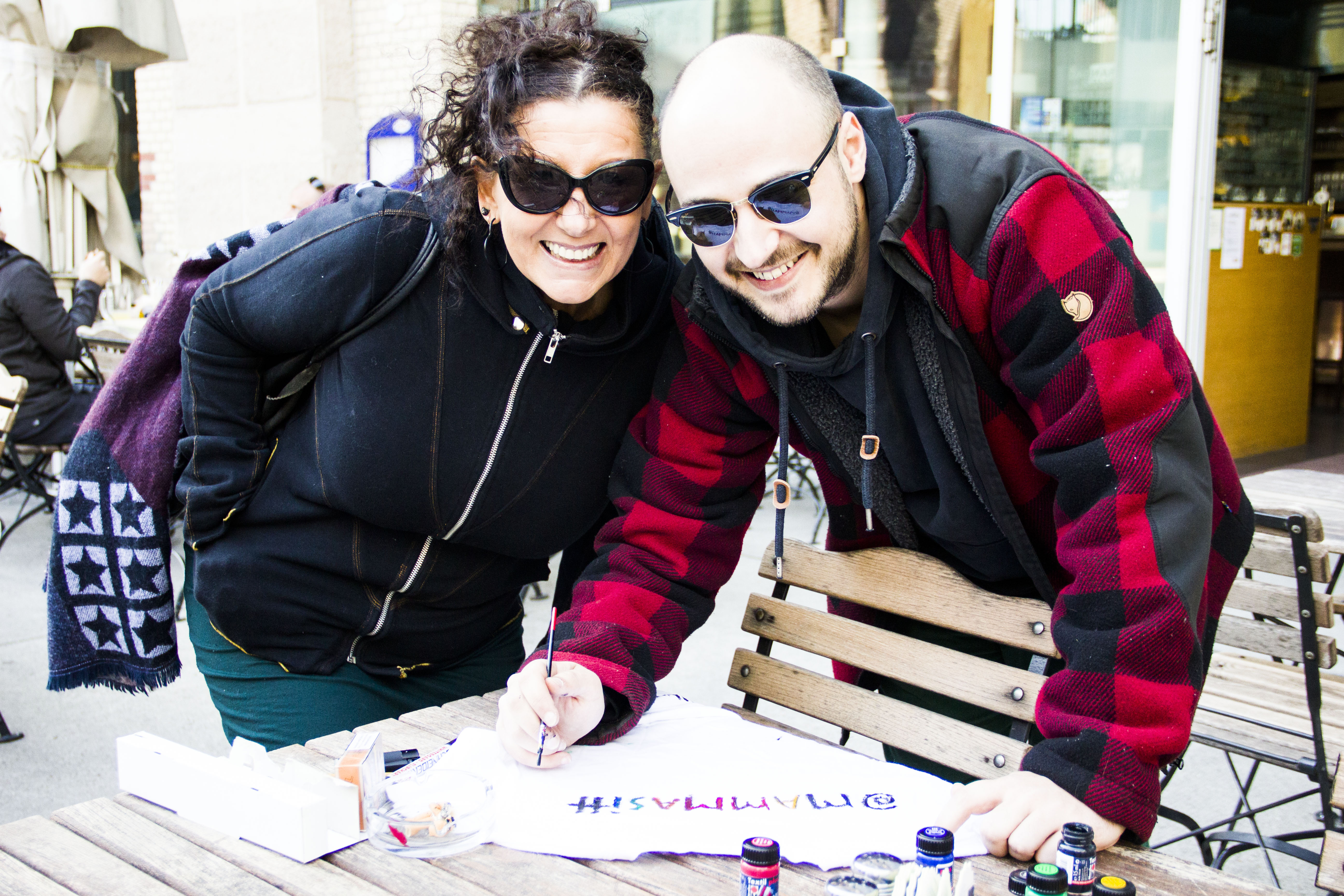 How to spend better a Sunny Sunday than with the sunlight of the smiles of our steemian familly! As every first Sunday of each month, I am back from the Wiener Steemit-Stammtisch!
Today, even if I came late, I thought, lets send a message to @manncpt who offered me to pick me up to go together to the @meetup. I presented him my excuses as I was too late to go with him, ..and thought, lets take some @opt2o stickers, paper to make the list of participants, some @silkroad40 and @generationeuropa goodies and....
.....I forget something!
I should bring @ccommons.art & @globalschool with me!
So, before to go, I asked @wolfgangsieberth who was ready to leave to a meeting if I could take some equipment of @frameworks and from past @generationeuropa @workshops which the @globalschool is using to go at the @meetup and improvise a little thing. After an encouraging yes, I took textile painting, some t-shirts, a coffee (to wake up) and went to the the metro direction Spittelau!
Let's experiment together a first #CryptoArt @workshops co-creation.
This 9th edition of the local Viennese @meetup as usual is organized by our lovely and encouraging steemit ambassador @nicoletta and with the contribution of all participants (see the digitalized list below)!
The meetup was probably the smallest in which I have been participating. However, again the best of all! Yes, I think it is even more enjoyable when it is in small scale as it enable to have a real priviledgied moment with the most of the steemians present.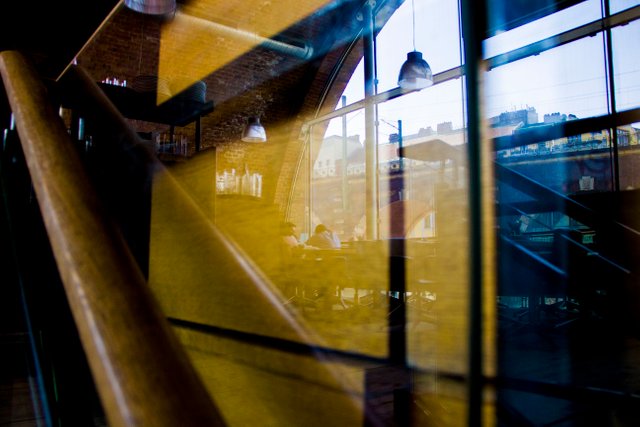 Arriving upstairs, I was really happy to meet again @reconnectnature, @komischername, @artpoet, @vieanna, @brickster, @nicoletta, @manncpt, and many other steemians who were already there.
As from tomorrow 9th of April we will be organizing DAILY steemit @meetup and @workshops with the @globalschool supported by @commons.art & friends, as well as for sure @opt2o, @generationeuropa and @solidarity! But not only! Yes it is amazing, I am happy to announce 4 new supportive cooperations that you'll discover in the "outcomes" section below.
Activities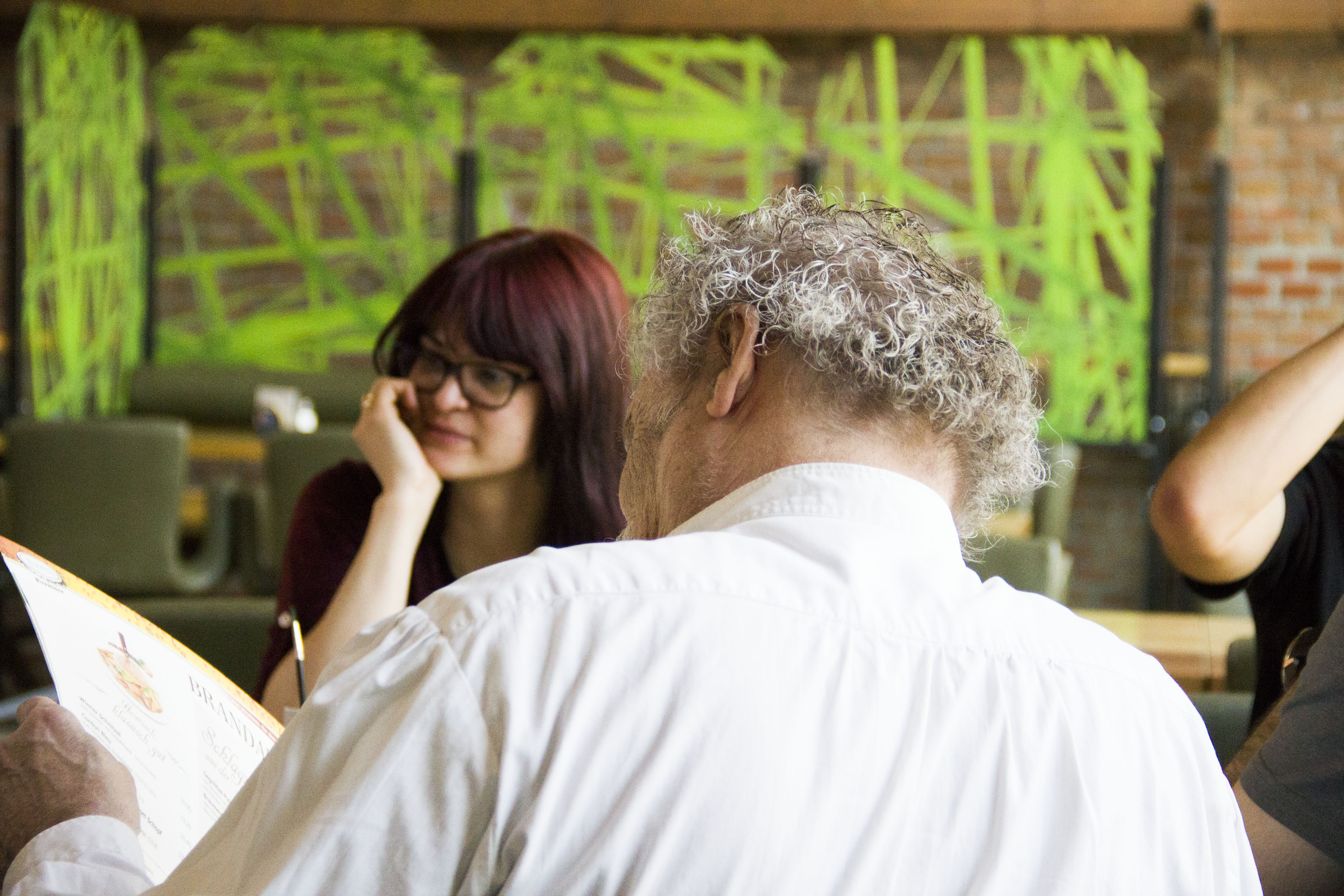 @thermoplastic
enjoying the menu. :)
Eating & drinking :))))
---
Exchanging & talking =D
---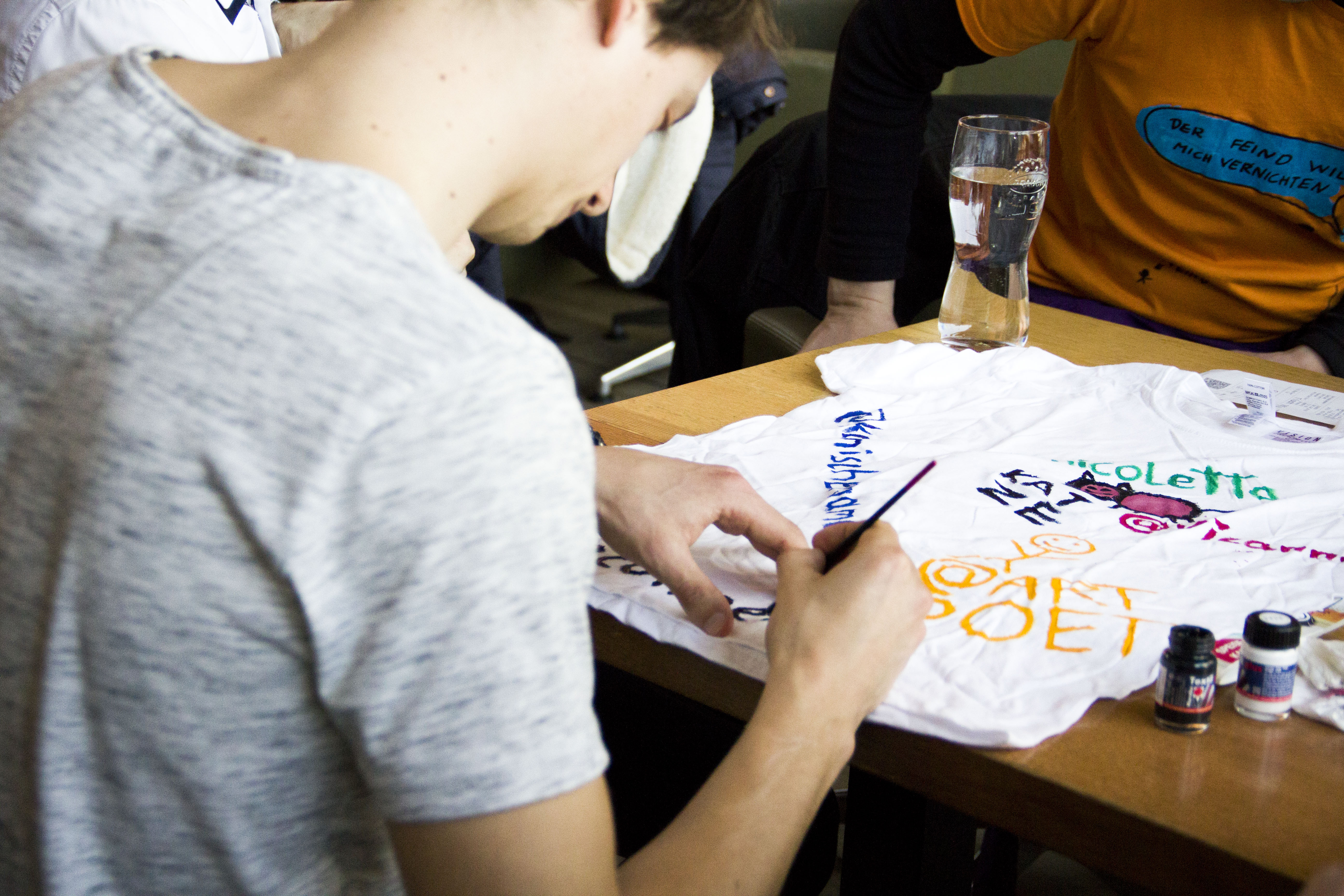 @reconnectnature
---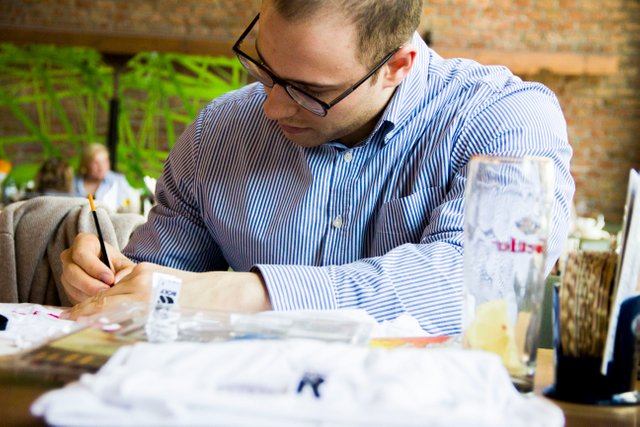 @brickster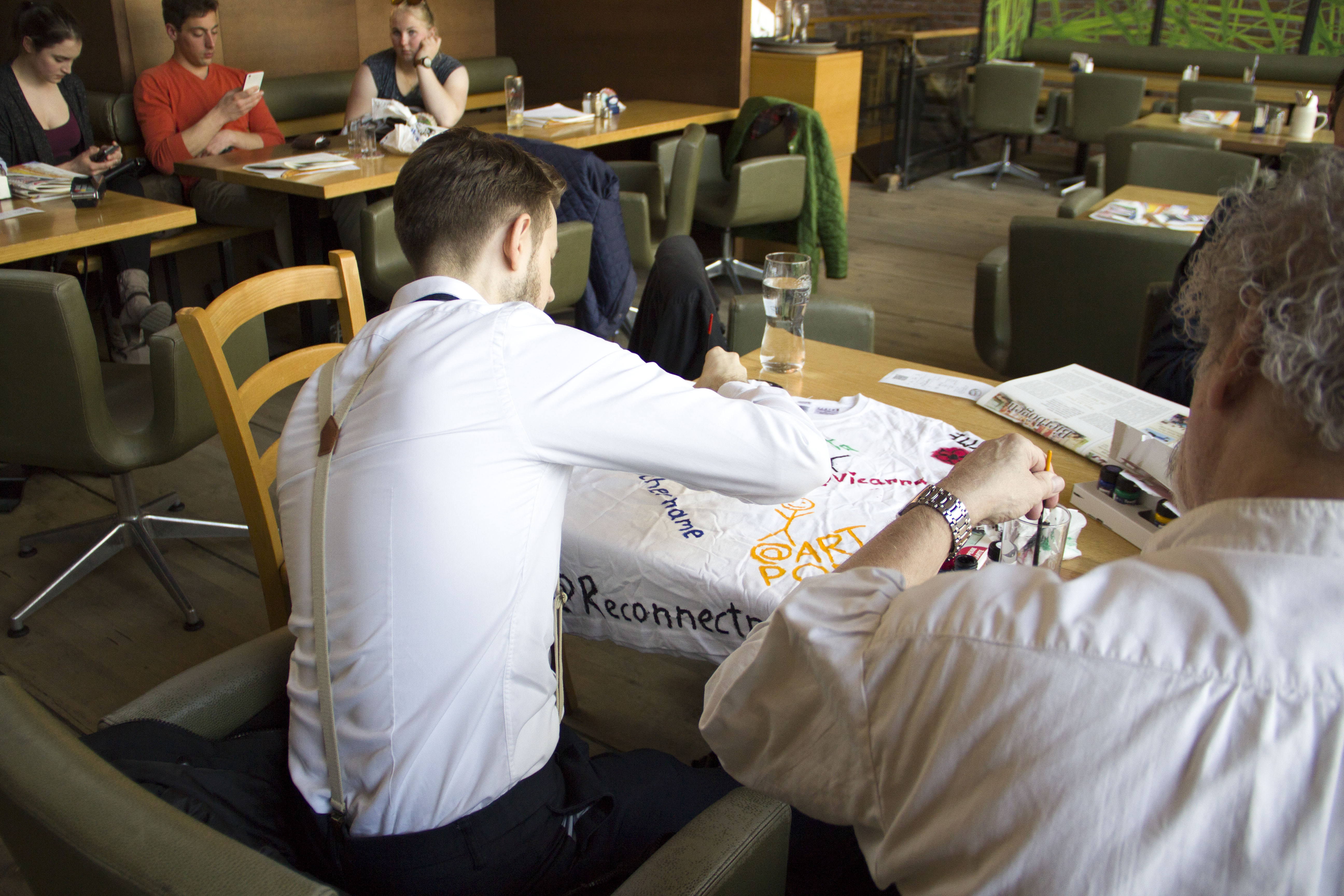 @sciencevienna & @thermoplastic
---
Enjoying time with friends & newones!
---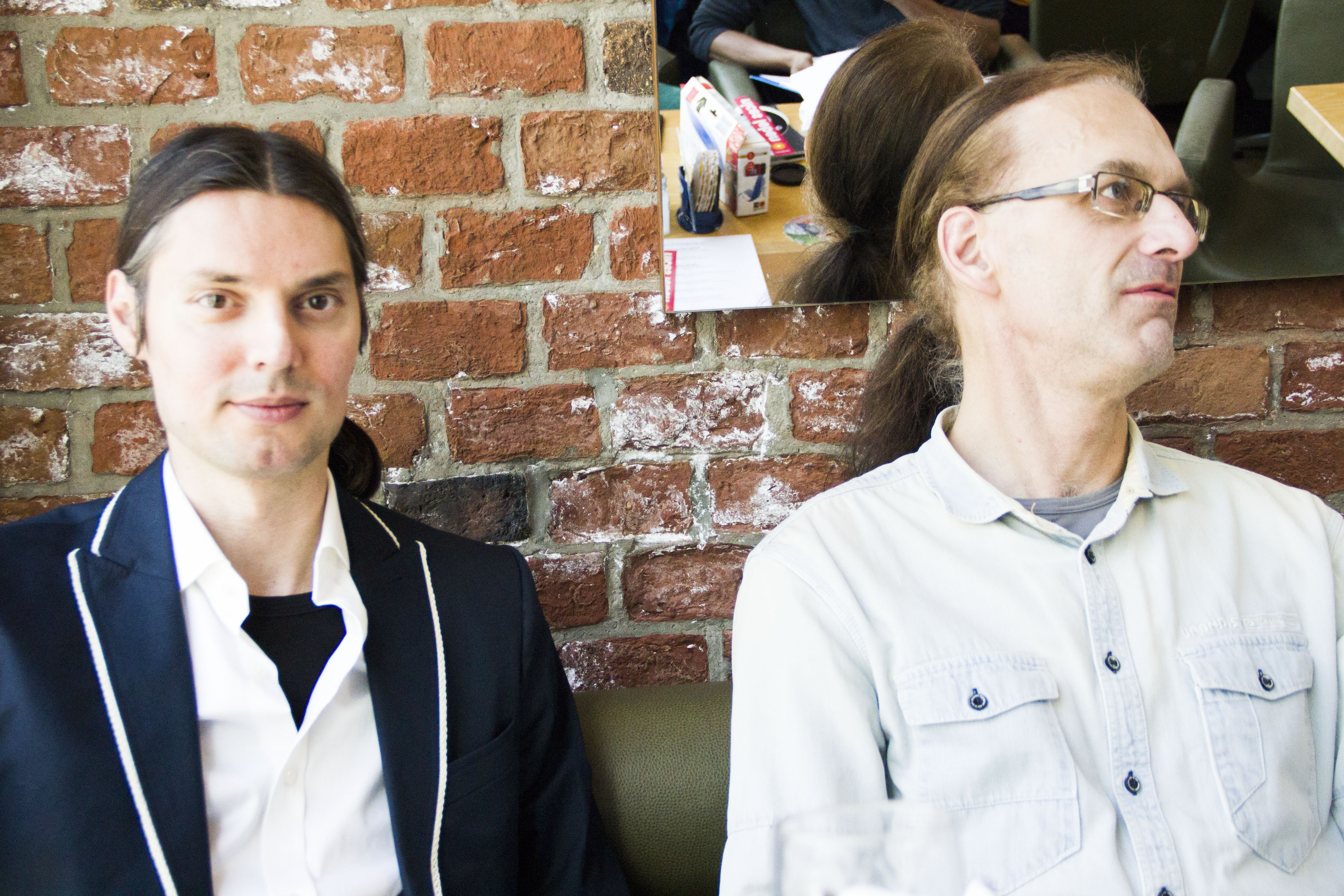 @vikisecrets
&
@mundharmonika
This time, I didn't get the occasion to exchange as long as previous time with
@mundharmonika
. However, Hans offered us to join the "
com-lab
" organized all this month (every day) by the
@globalschool
to explain us the opportunities of the steemit-bar (I am not sure I remember well the name) and how it can help new users and any stemians to be visible and get replies, comments and feedbacks on their posts!
@mundharmonika will share with us his own experience and explain how it is possible to reach a steemit record of comments with up to 900 replies under one post!
---
@smartcoins
working on
@austroboost
explained us the dificulties of dealing with curation and the notion surrounding community resilience and participatory governance.
@smartcoins
offered his help in building the next generation of participatory bots to support community orientated projects such as
@creative-commons
,
@ccommons.art
,
@innovations
,
@frameworks
,
@workshops
and
@solidarity
.
I was so happy to just meet him again, I can't say how excited and happy I am now that I get to hear from him he will join the
@globalschool
to build the technological part and understand how to implement these autonomous rewards systems to facilitate, moderate, guide and self sustain community projects for the prosperity of the community, members, neigborhood and others. Systems which can be autonomous and self replicable such as
@frameworks
definitely need the involvement and participation of such great mind and heart!
---
I am extremely proud to count on a friend such as @smartcoins to help handling the technological aspects and sharing his experience for the ethical part on these participatory bottom up @innovations.
---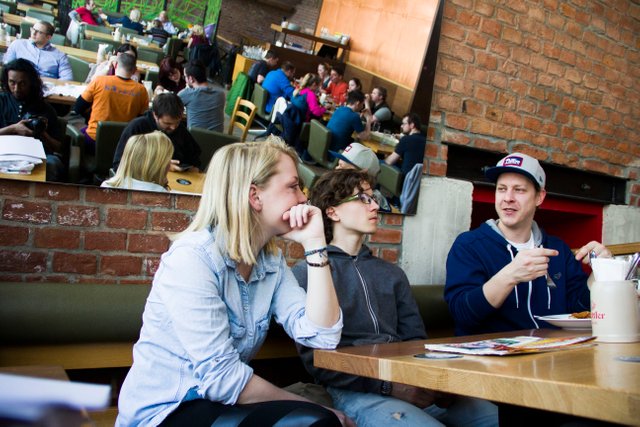 @annikafried
,
@flugschwein
&
@limesoda
.
Check also
http://www.annikafried.at
Very open and novator, a
@limesoda
team member exchanged with me on the various touchpoints of potential cooperation between them and the
@globalschool
. Their exceptionally cool and original communication agency is already working to support education in their field and invited the
@globalschool
participants to join in their office as well as explaining their will to cooperate further in the future.
---
Let's be honest, I can't wait to see how we can put in place profitabe synergies which can benefit both, their company, people, steemians and @globalschool participants.
One of the idea is to eventually cooperate to make a part of the "com-lab" need assements to oversee which kind of rewards systems we could put in place to engage and motivate contributors, participants, students in order for them to get for example steem power delegated. Another idea is to exchange know-how, learning material.
Who ever you are, you can be sure, so much more opportunities and challenges can be envisionned with @limesoda, and as the @globalschool aims to provide and continuously a co-create a self replicable multi sided work environment (see @frameworks), kind of incubator to empower creativity, entrepreneurship autonomisation as well as social impact with networked organisations, social entrepreneurs, experienced people, creatives, artists, businesses, and collectives aiming to cooperate and help improve community empowerment marking their social responsability in this human centered era towards which we are traveling together.... (thats a really long sentence!,...).... then, I think we can find some nice cooperation points. =)
---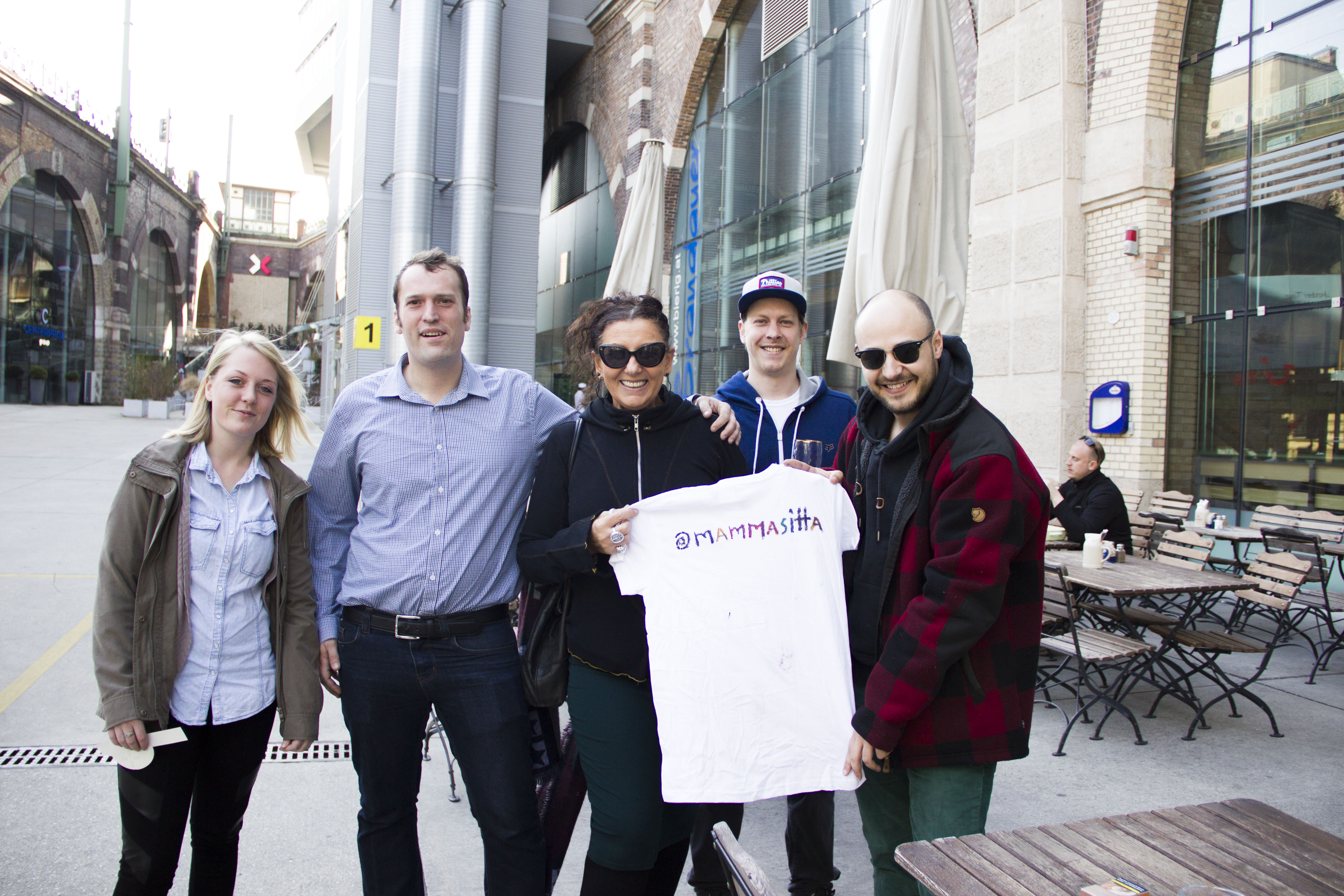 @mammasitta
, probably one of the most experienced and supportive of all steemians we get the chance to meet. By her initiative and warm presence for all the community, the inspiring steemit icon announced her will to join and to share her 2 years of experiences on the platform! A unique occasion for all of us to explore the evolution and future of steemit from an engaged insider perspective.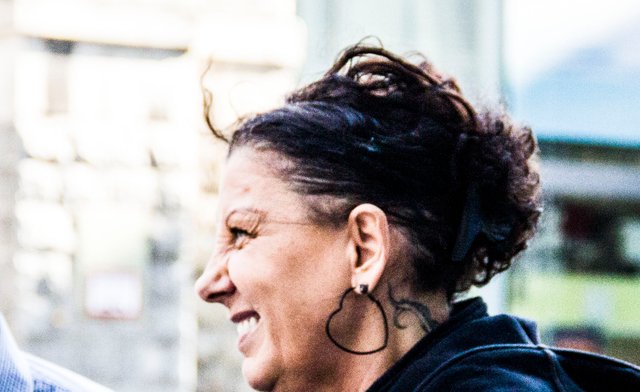 ---
I couldn't resist to give @mammasitta the present of the t-shirt created with all the steemians present to the @workshops of today.
As usual, I was extremely happy and feeling priviledgied to meet @mammasitta and hear from her the words and gesture bringing the sun and smiles. It is an incredible gift for me and I think or all of us to have her presence around. It makes feel that indeed Gods are real. They are not hiding. Some are walking among us and wish you can access love, trust and empowerment, what the community is really about: people carring about each other, - a new paradigm in participatory governance?
---
Participants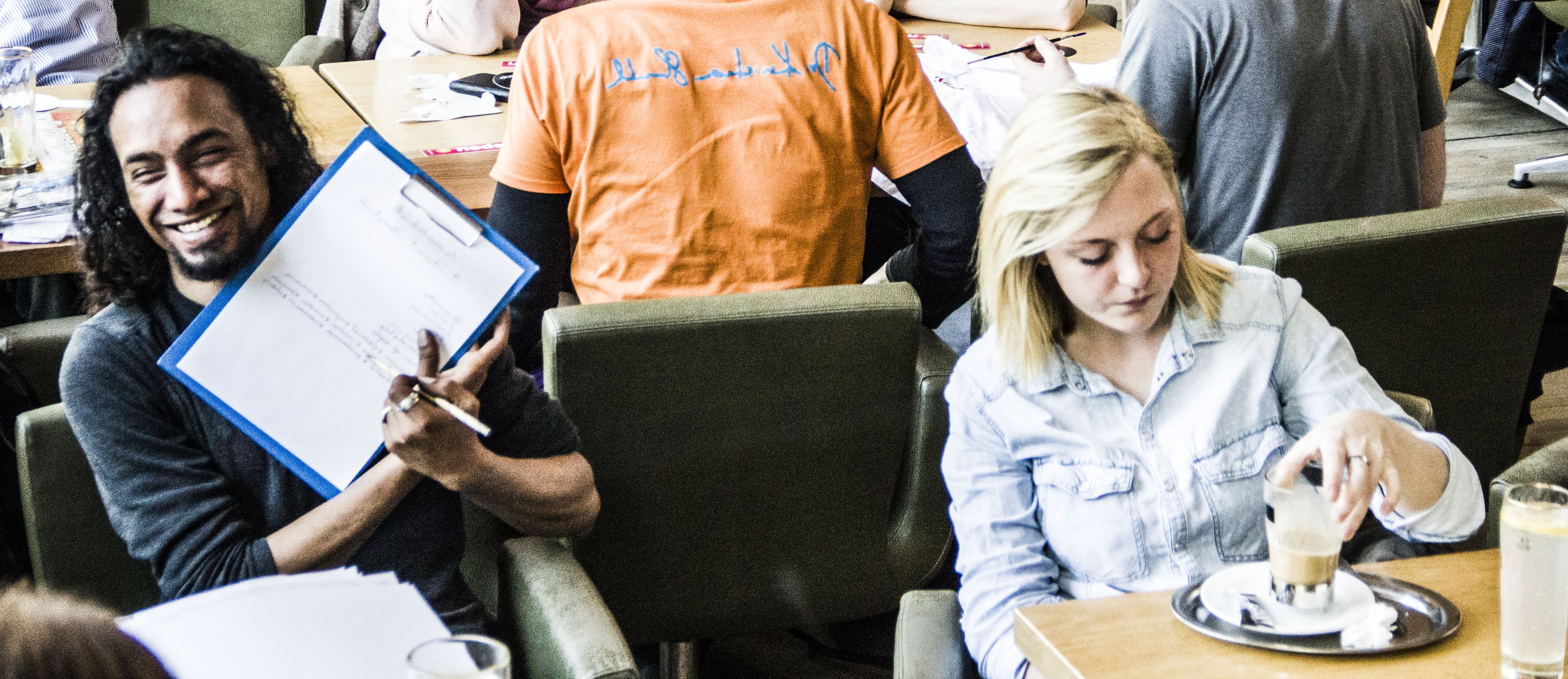 Below you'll find a list of the participant digitalized. =)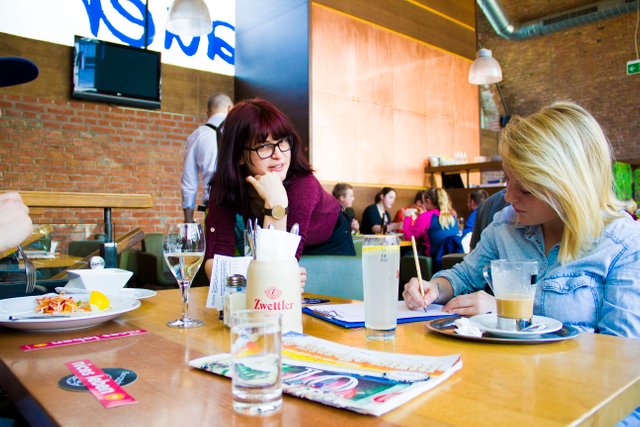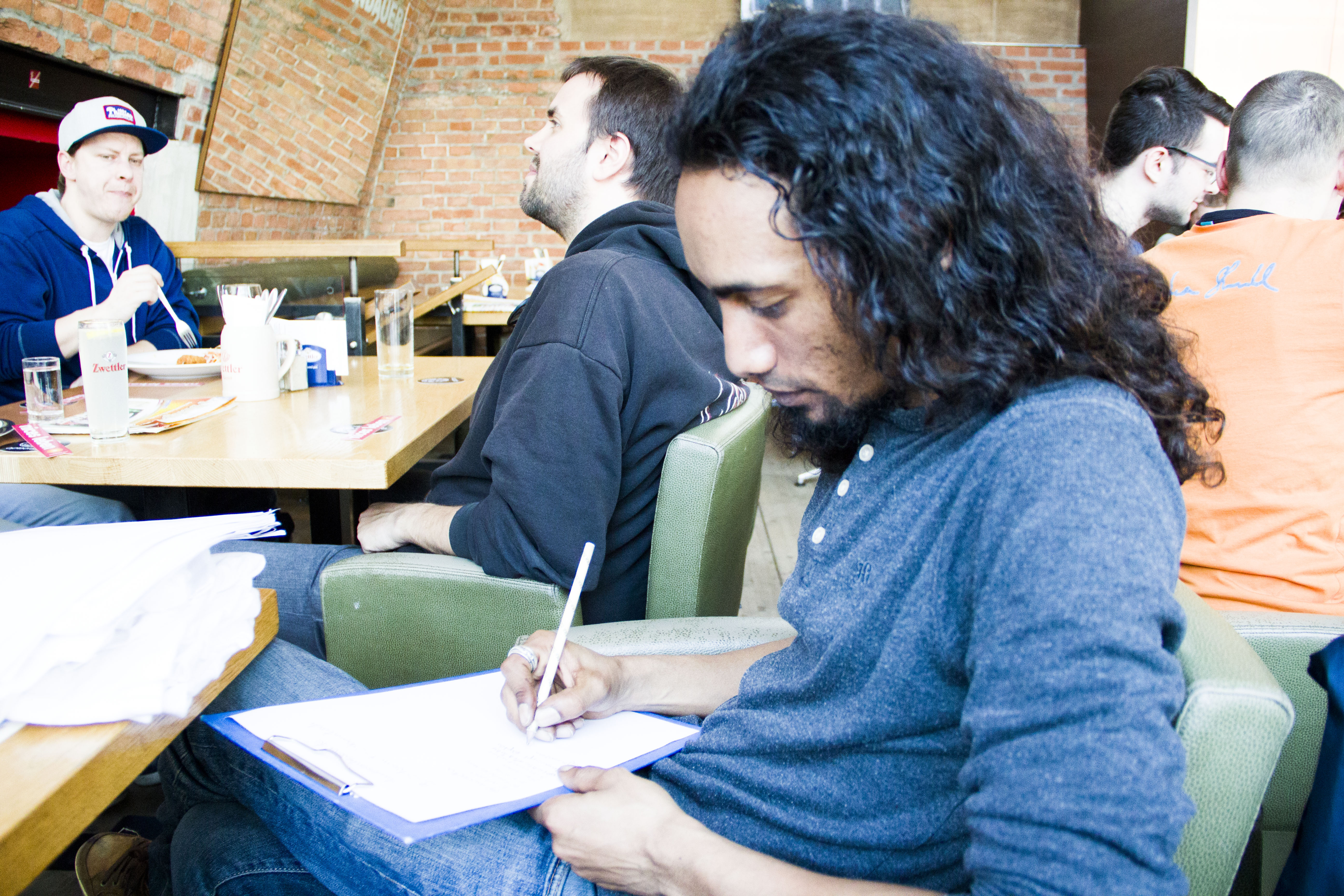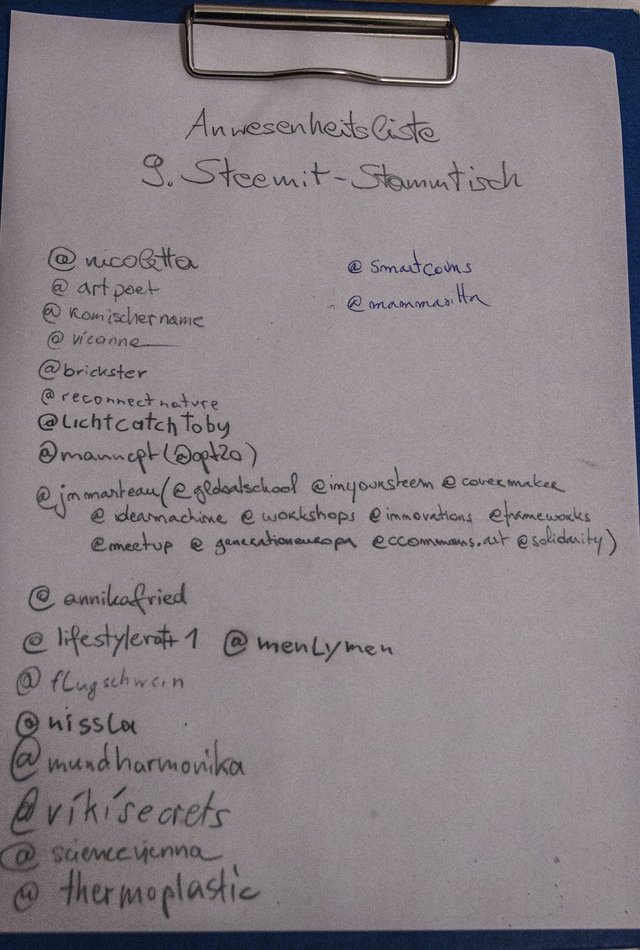 | r. | personal username | community project account(s) |
| --- | --- | --- |
| 1 | @nicoletta | n.c. |
| 2 | @artpoet | n.c. |
| 3 | @komischername | n.c. |
| 4 | @vieanna | n.c. |
| 5 | @brickster | n.c. |
| 6 | @reconnectnature | n.c. |
| 7 | @lichtcatchtoby | n.c. |
| 8 | @manncpt | @opt2o |
| 9 | @jnmarteau | @globalschool, @ccommons.art, @inyoursteem, @covermaker, @ideamachine, @workshops, @innovations, @frameworks, @meetup, @workshops, @hackathons, @generationeuropa, @solidarity |
| 10 | @annikafried | n.c. |
| 11 | @lifestylerat | @menlymen |
| 12 | @flugschwein | n.c. |
| 13 | @mundharmonika | n.c. |
| 14 | @vikisecrets | n.c. |
| 15 | @sciencevienna | n.c. |
| 16 | @thermoplastic | n.c. |
| 17 | @smartcoins | @austroboost |
| 18 | @mammasitta | @massivevibration |
---
I went early and didn't see notably @smallstepschange neither @infinitelearning, maybe they came later. Hope they are doing well and we will see them soon! =)
---
What's next?
What about joining one of the next day, let's say Monday, Tuesday, Wedensday, Thursday, Friday or Sunday? Yes, it is true, the
@globalschool
plans to hold everyday steemit
@workshops
and
@meetup
at
@framworks
.
Check the @globalschool Agenda - Vienna 2018 (new dates and updates in next posts).
what's the plan?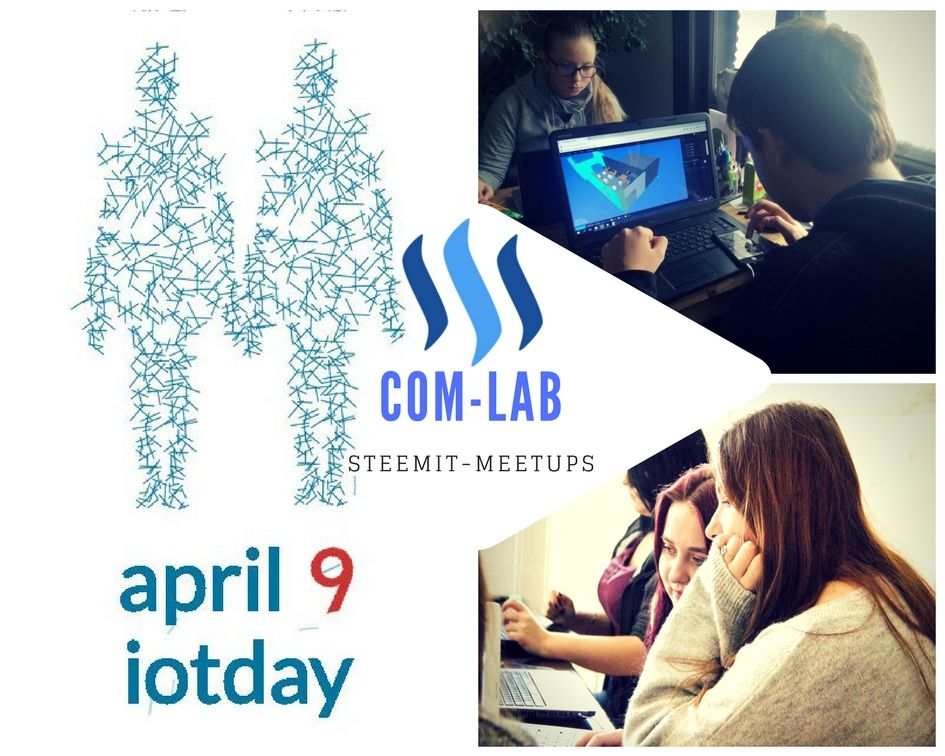 From aound 13h Cooperative Kitchen & Table Monday. Who's there can help cook or eat pizzas, or whatever you'll find the idea to bring or share and eat together before the intro session around 14h.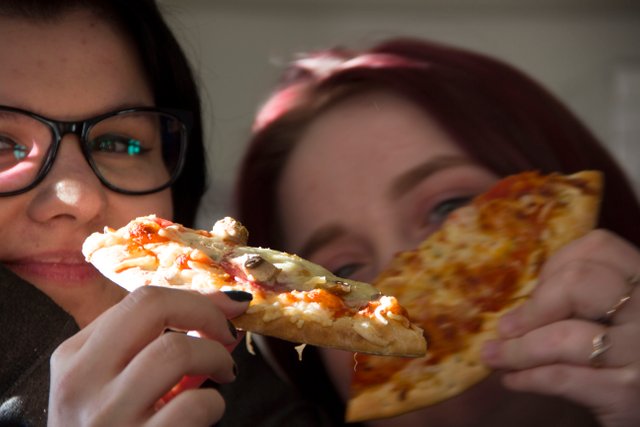 14h on Welcoming, roundtable and intro session "com-lab", #blockchain, #steemit, #crypto-education, #creative-commons, #ccommonsart, #cryptoart, #iotday, @frameworks & @silkroad40.
Related posts