Steem2020 contest update - 1500 STEEM prize pool & judges announced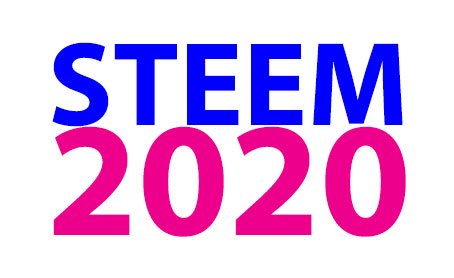 2020 is going to be a pivotal year for Steem.
Smart Media Tokens and Hivemind Communities will take Steem into a whole new crypto arena.
But it will take us, all of us in the Steem community, to help propel the platform to the place it deserves to be.
There will be many ways and many ideas of what we should do and how we should get there.
This Steem2020 contest is a chance for everyone to give their input and their plan of action for the coming 12 months - and to win big prizes for doing so!
Thanks to generosity of the contest's new sponsors - @theycallmedan, @yabapmatt of Splinterlands, and @starkerz of 3Speak.online the prize pool now stands at the equivalent of over 1500 STEEM.
---
---
How to enter...
The full details are in the original post...
In summary, to enter all you have to do is make a post or video with your plan of action for Steem to grow big in 2020.
The more specifics the better. Even targets and a month-by-month roadmap, January to December next year, would be great.
What should be done, who should do it, and how will it be resourced.
And most importantly, how you will get involved and help out.
I'm looking for written posts in the range of 1000 - 2000 words, or videos of 5 - 10 minutes.
Tag your entry posts with #steem2020 and drop a link in the comments of this post or my contest follow-up posts.
I am not sure how quickly people are going to respond to this. I will announce a closing date soon but it will likely run until SteemFest 4.
---
---
Prizes
My original prize pool has been generously doubled by @theycallmedan, and the prizes now stand at...
1st prize - 120 STEEM
2nd prize - 80 STEEM
3rd prize - 40 STEEM
But that is not all as @yabapmatt of @steemmonsters has offered 100 Untamed edition booster packs to be distributed amongst the winners.
Matt @starkerz of @yoodoo and @threespeak has also stepped forward and offered votes from the @oracle-d account - 100% upvote for 1st place, 75% for 2nd, and 50% for 3rd.
And as an added bonus there will be 10% upvotes from @oracle-d for all eligible entries, with an extra 5% for video entries posted on 3speak.online.
If anyone else would would like to join in as a Contest Sponsor please contact me on Discord (Pennsif#9921).
---
---
Judges
I am delighted to announced that two prominent steemians - @theycallmedan and @exyle - have offered to be judges for the contest as well.
---
---
Rules
Entries can be as written posts or videos.
Entries should be in English, unless a translation is provided with a written post, or subtitles on a video.
Entries can be by individuals or collaborative efforts.
The closing date will be announced shortly but will likely be around SteemFest.
Winners will be selected by the judging panel of @pennsif, @theycallmedan and @exyle.
Entries should include #steem2020 as one of the tags.
Links to entries should be put in the comments of this or any other of my posts about the contest.
Entries should include a link to this or one of my related contest posts.
---
---
Entries so far
Thank you to @uyobong and @rvag5 for their entries...
---
---
This is your chance to tell the world how you think Steem should move forward to grow and prosper in 2020.
Join in, give us your thoughts, and be in with a chance to win some great Steem prizes...
---
---
Beneficiaries #1 - 5% of the post rewards will be burnt by setting a beneficary to @null.
Beneficiaries #2 - 5% of the post rewards will be sent to the Steem Proposal System by setting a beneficary to @steem.dao.
---
---
[ graphics by @pennsif / @theycallmedan / 3Speak.online / Splinterlands ]