[CONTEST] Steem2020 - what should Steem do next year & how will you help [120 STEEM prize pool]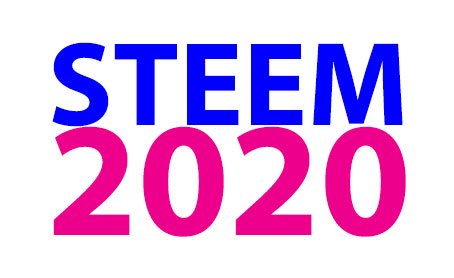 Next year is going to be a big year for Steem.
The arrival of Smart Media Tokens and Communities will be pivotal to the future of the platform.
Steem will be poised on the launch pad ready for take off.
But it won't shoot to the stars by itself. Everyone here will need to play their part - developers, community leaders, creators, investors, curators, gamers...
And between us there will be many different ideas about what should be done and what direction we should take.
---
---
Tell us what should happen on Steem in 2020 and win...
Here is your chance to put pen to paper, finger to keyboard or face to camera and tell everyone what should happen on the Steem platform next year, and most importantly how you will play your part to make it happen.
But I'm looking for more than vague ideas and frantic hand waving.
I'm looking for specifics - maybe even a month by month roadmap.
What should be done, who should do it, and how will it be resourced.
And how you will get involved and help out.
You might even want to set targets - for active users, for the new apps, for the price of STEEM...
It is up to you - but the more detail the better.
But keep it concise too - more bullet points than essays.
I'm looking for written posts in the range of 1000 - 2000 words, or videos of 5 - 10 minutes.
Tag your entry posts with #steem2020 and drop a link in the comments of this post or my contest follow-up posts.
I am not sure how quickly people are going to respond to this. I will announce a closing date soon but I will likely run it until SteemFest 4.
---
---
Prizes
The prize pool is going to start with 120 STEEM...
1st prize - 60 STEEM
2nd prize - 40 STEEM
3rd prize - 20 STEEM
If the contest gains interest and momentum I will look to increase the prizes, or if anyone would would like to join in as a Contest Sponsor please contact me on Discord (Pennsif#9921).
---
---
Rules
Entries can be as written posts or videos.
Entries should be in English, unless a translation is provided with a written post, or subtitles on a video.
Entries can be by individuals or collaborative efforts.
The closing date will be announced shortly but will likely be around SteemFest.
Winners will be selected by @pennsif and any invited guest judges.
---
---
So here is your chance to tell world how you would make Steem grow through 2020.
And you can win a nice chunk of STEEM for doing so...
[ graphics by @pennsif ]